A Father doesn't tell you that he loves you but he shows you- Demitri The StoneHeart
June 17th is the big day for Dad's. The role of father is no less than a mother and it's time to shower him with more love, hugs and awesome gifts. If your dad loves casino environment and you live somewhere nearby these casinos or wish to travel then here are eight wonderful Father's Day Cash Prizes and Buffet Deals to grab. Remember many are almost free to take part and few require you to become a member to enter the takeaway offers. Membership is one time and doesn't cost much if you are interested to carry on playing slots and taking part in many such discounts and deals. I know dads will surely love to have fun at the casino.
Location: 12885 Casino Dr, Anacortes, WA 98221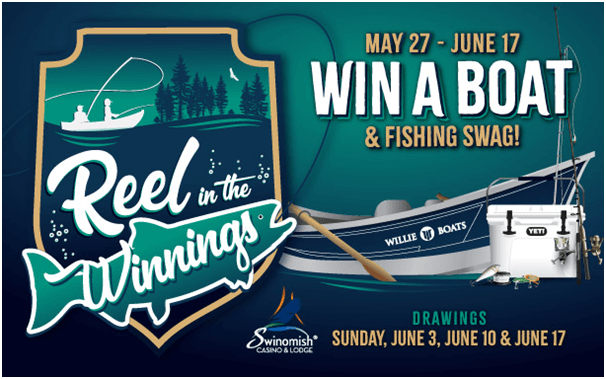 Become a member at the Swinomish Casino and get started from May 27 to swipe your card at the Player's Club and participate in the Reel in the Winnings promotion. Receive one free entry daily, plus up to two bonus entries for every 250 points earned. The drawings will be held hourly from 12pm to 6pm on June 3, 10, and 17. Two guests will be drawn per hour, excluding the last drawing on June 17. Each drawing will consist of one or a combination of these items: Fishing rod, Fishing reel and Yeti cooler On June 17 at 6pm, the winner will receive all of these items plus a customized Willie boat! Also win up to $5000 on Dad's Day on Sizzling Sunday Hot Seat Drawings from 3pm to 9pm.
Location: 2457 Highway 62 Service RoadNewcastle, OK 73065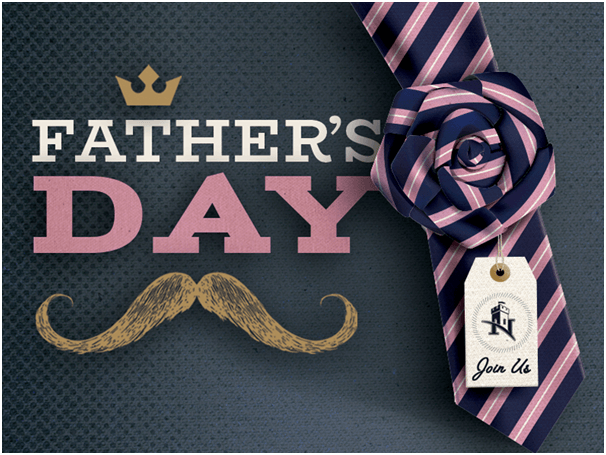 Newcastle Casino is giving away a total of $5,000 in cash to male patrons during Father's Day. On 17th June a total of $5,000 in cash will be given away between 12:00 p.m. – 6:00 p.m. Patrons begin earning entries at 10:00 a.m. the day of the promotion. Guys that earn 10 points will receive $10 in Rewards Play.
Location: 777 Coushatta Drive, Kinder, Louisiana 70648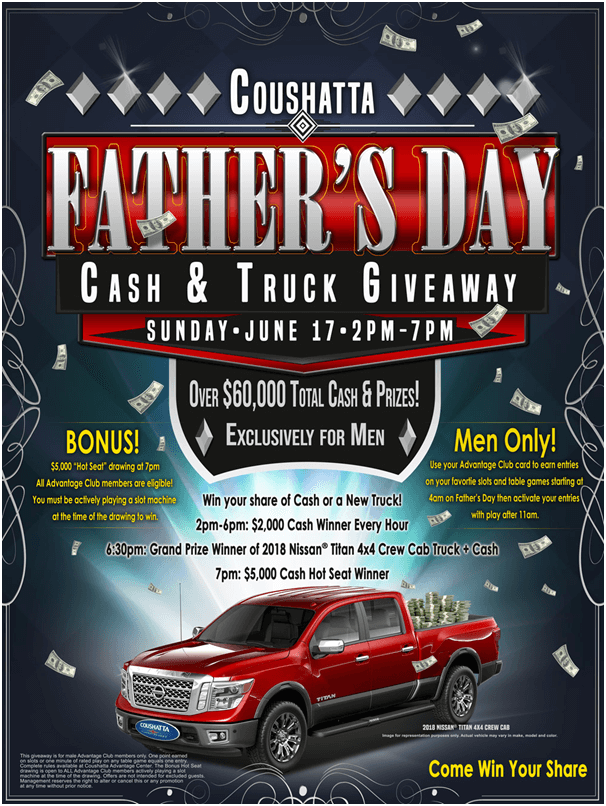 On Sunday, June 17 visit the casino for a huge Father's Day celebration with over $60,000 total cash and prizes Cash & Truck Giveaway!
$2,000 cash drawings every hour from 2pm to 6pm for men only and a new 2018 Nissan Titan 4×4 Crew Cab Truck + Cash grand prize drawing at 6:30pm for men only!
$5,000 Hot Seat drawing take place at 7pm. Open to all Advantage Club members. This is exclusively for men and to take part you need to earn your entries starting at 4am on Father's Day by playing any slot machine or table using your free Advantage Club card. Activate your entries with play after 11am. For your chance to win the bonus "Hot Seat" drawing at 7pm, you must be actively playing a slot machine at the time of the drawing. Open to all Advantage Club members.
Location: 10424 North Fort McDowell Road, Fort McDowell, AZ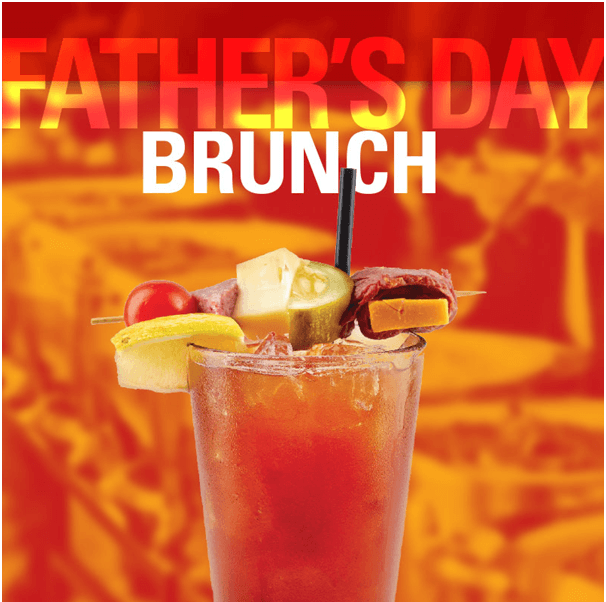 Take your father out for brunch on Sunday June 17, 2018 9AM – 2PM With $19.95 + tax with Fortune Club Card get One (1) ticket to the Bloody Mary bar, Omelet station, Belgian waffles and pancakes, Variety of breakfast meats and waffles, Carved ham or Peel-and-eat shrimp at Red Rock Buffet at the casino.
Location: 15347 Suquamish Way NE, Suquamish, WA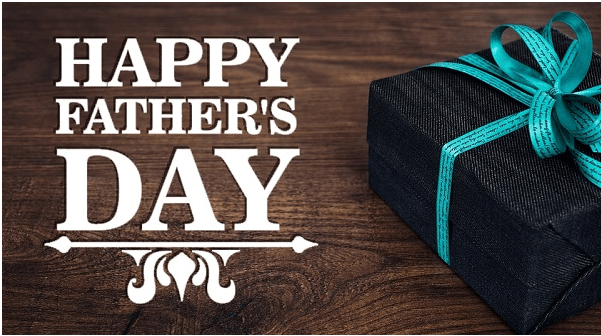 Celebrate Father's Day at Clearwater Casino Resort on Sunday, June 17th, 2018. Treat Dad to a wonderful meal with a variety of options to choose from! Visit Longhouse Brunch Buffet at 10am-2:30pm only for $19.95 Adults or Children 6-12 $10 and under 5 Free or enjoy meals at the Clearwater Fine Dining between 3:00pm-9:00pm. See the full menu.
Location: 10000 Aha Macav Parkway Laughlin, Nevada 89029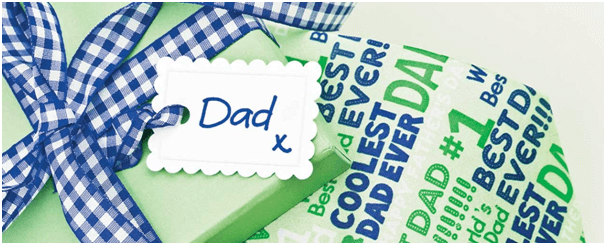 At Avi casino there is Yeti Giveaway on Sunday, June 17 | 10AM – 7PM where ten winners will walk away with Yeti items and accessories! Electronic drawings will be held every hour from 10AM – 7PM on Sunday, June 17.
Also on Sunday, June 17 | 4PM – 9PM only at $37.99 per person join at the Moonshadow Grille on Father's Day for a special that dad will love. Also at Balsamic Glazed New York Steak get Mesquite grilled New York Steak, topped with Danish blue cheese and garnished with crispy onion rings.
Location: 810 Yonkers AvenueYonkers NY 10704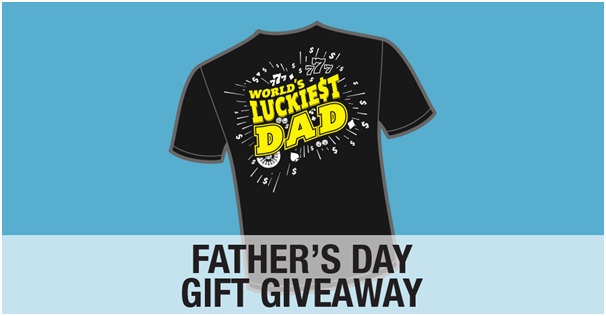 On Sunday June 17th rush to this casino if you are nearby to get this world's luckiest dad t shirt. Become a member soon as the first 3,000 Empire Club Members can visit a Promotions Booth and will receive a FREE Father's Day t-shirt. One per Empire Club Member. While supplies last.
Location: 1721 West Canal Street Milwaukee, Wisconsin 53233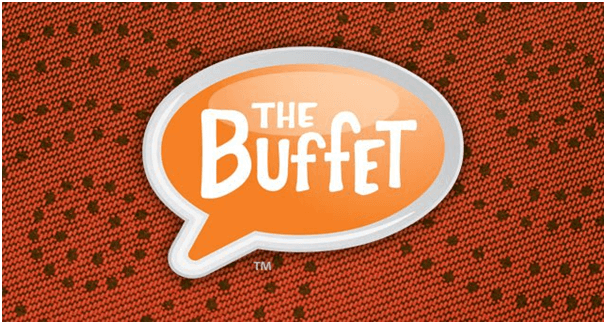 Join father's day giveaway from June 1 – 17th. Use your Fire Keeper's Club card every time you dine at The Buffet from June 1–17 and you will receive an entry into the Father's Day Giveaway drawing.
One guest each day will win a 15-piece tool kit from June 1–16. On June 17, four guests will win the tool kit and one guest will win the grand prize—a $500 gift card.
Check out from 1st June for Dad's day special coupons here to play slots and table games or to win other cash prizes.