On August 21, seniors in the US will be celebrating 'Senior Citizens Day'. Though not a public holiday, there are various events and activities to support our elders and recognize their achievements. People celebrate this day with their family and friends.
Some people celebrate Senior Citizens Day on August 14 as it was the day past US President Franklin Roosevelt signed the Social Security Act in 1935. However, in 1988 Ronald Reagan, who was the US president at the time, declared August 21 to be National Senior Citizens Day.
On this occasion, many businesses, retail houses, pharmacy stores, grocery stores and casinos offer great discounts and deals for elders. Most of these coupon discounts carry for the whole year so that our parents and grandparents can save some money and enjoy their life.
Here are the best senior citizens' discounts and deals to grab
As the nation celebrates this day with great enthusiasm, you can find many wonderful discounts and coupons on a great variety of things. Many of the retailers and casinos advertise such deals and few do not. But remember all businesses do have some deal for the elders. So you can better check out when you visit a retail or grocery shop or any casino in the US states to play slots and casino games.
One thing to remember is that to avail of senior citizen discounts you need to be a senior and must qualify for the age requirement to grab such offers. Most organizations like auto insurance companies as well as casinos will provide a senior discount to those who are over 50.
Many restaurants offer these discounts for those over the age of 55 and some retailers begin offering discounts to those who are over the age of 60.
The key here is that you do need to ask the staff when you visit any of these establishments to get these savings options.
Here are the best Retail Store Senior Citizen Discounts
Find some of the best retail senior citizen discounts here. If you don't find them advertised, you can simply ask at their stores and they will offer you the best. Most discounts are available all the year.
Here are the best Grocery Store Senior Citizen Discounts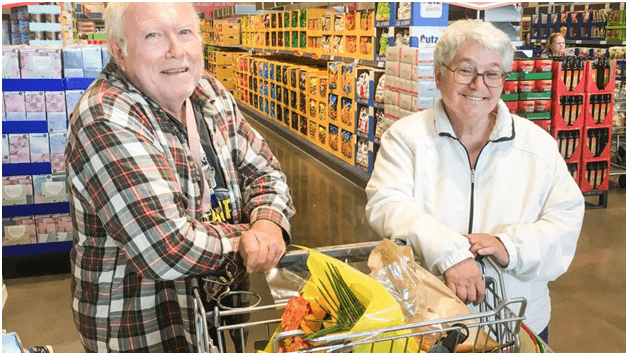 Though on grocery purchases discounts can be limited and may be linked to a card. In some cases, these discounts are on special products and are offered all the year.
Here are the best Restaurant Senior Citizen Discounts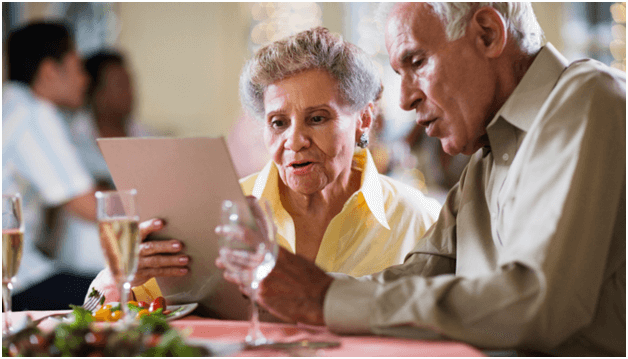 At restaurants, most chains offer discounts across the board but be sure to ask about special event savings days or early dinner discounts available. Such discounts also go all through the year.
Dunkin Donuts: If you have an AARP membership, expect a free doughnut with the purchase of a large beverage here.
iHop: Get up to 10 percent off on meal prices and drinks.
Golden Corral: Ask for a discount here. They vary from one location to the next but are often discounted meal prices.
Denny's: They offer up to 15 per cent off. AARP members could get a lower price significantly.
Outback: Outback's senior discount is for AARP members and helps you save up to 10 percent you're your purchase.
Taco Bell: Most Taco Bell locations provide individuals with a discount of five per cent off their meals. Most also provide free beverages to seniors when requested.
Burger King: Elders may be able to get a 10 per cent discount plus additional discounts on drinks at Burger King.
McDonald's: Get a free cup of coffee or a discounted price. Locations vary significantly in what they offer to seniors.
Chick-fil-A: Grab a free, refillable senior drink with a purchase.
Subway: Many locations will offer seniors a discount of 10 percent on their purchases.
Cracker Barrel: A discount senior menu is available at this location.
Olive Garden: Olive Garden offers senior pricing for early bird dinners.
Red Lobster: Seniors may be able to find discounts through a senior menu provided.
Applebee's: Discounts here vary but can be as much as 15 per cent.
KFC: You can get a small drink with any meal purchased here.
Jack in the Box: This location offers up to 20 per cent off meals.
Texas Roadhouse: You can find discounts through a senior menu provided.
Wendy's: Provided discounts, but these vary according to age and location.
Chili's: Seniors over 55 are eligible to receive 10 percent off of their bill.
Dairy Queen: You are eligible to receive 10 per cent off at some locations, while other locations offer a free small drink to seniors with an additional purchase.
Here are the best Entertainment Senior Citizen Discounts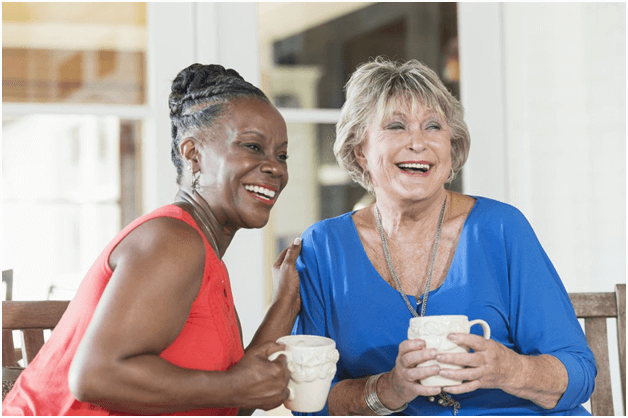 AMC: Get a discount of up to 30 per cent on tickets for most shows.
Cinemark: Get 35 per cent discounts available for early shows.
Regal Cinemas: Elders here may qualify for reduced costs and save up to 30 per cent.
Marriott: Seniors booking their hotel stay can reduce costs by up to 10 per cent.
Disneyland and Disney World: You may qualify for some discounts throughout the parks. Limited admission discounts are not available any longer.
Here are the best Senior Citizen Discounts on Transportation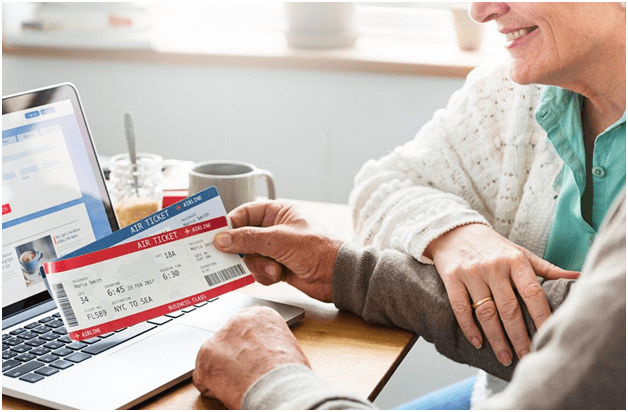 When you use any type of transportation, ask for a senior discount, especially for those who use public transportation. You could save a significant amount of money on these discounts.
American Airlines: Various senior discounts apply to various trips.
Amtrak: Offers 10- 15 per cent for most Amtrak locations.
Alaska Airlines: Elders will save a significant amount of money with discount plane tickets. The discounts vary from one time frame to the next and you can save 10 percent.
Southwest Airlines: If you are over 65 and are traveling with Southwest Airlines you may be eligible for Senior Fares. These are available online and for international and domestic travel. You will need to arrive early at the gate to be able to prove your age to be checked in for your flight.
United Airlines: United offers discounted prices for flights for seniors over 65. Seniors need to select the Over 65 category when purchasing tickets online or with a customer service agent. Discounts vary depending on the flight and location.
Delta: Senior discounts are available for limited itineraries with Delta Air Lines. You must call 1-800-221-1212 to find out if your flight is eligible for the discounted fare.
Jetblue: Does not offer senior discounts due to the already discounted ticket prices for all ages. The airline does state it supports the military including retired military veterans, so you can contact 1-800-538-2583 (JETBLUE) to request information about possible discounts.
Greyhound: If you are over 62 you can receive 5 per cent off of Greyhound bus tickets. You do need to provide a photo ID for eligibility.
Uber: Does not regularly provide senior discounts but provides savings on uberSENIOR Day, which is held on the first day of the month in limited markets.
Here are the best Senior Citizen Discounts on Internet Services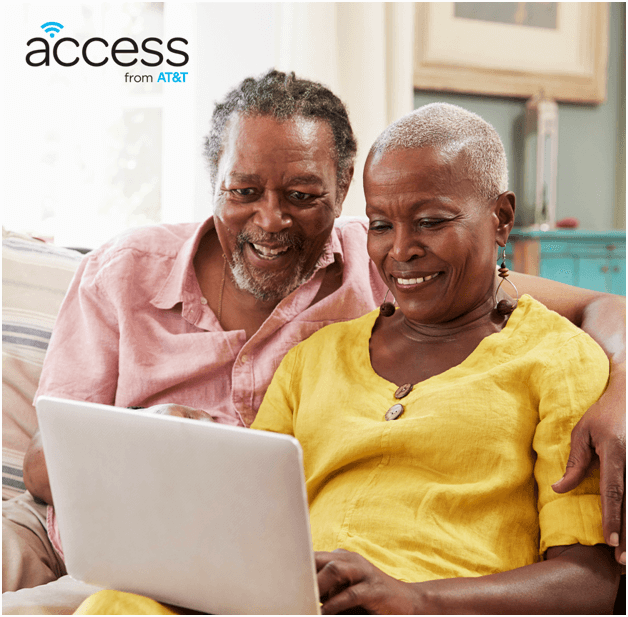 AT&T: Plans are available for seniors at reduced costs.
Verizon: Verizon offers senior plans and discounts. The Verizon Nationwide 65 Plus Plan offers a discounted rate for seniors and this rate can change by area as well as over time.
Comcast: Ask about the availability of discounts and they change by location.
T-Mobile: Senior citizens over 55 can sign up for unlimited talk, text, and LTE data for two lines for a set price of $60 per month.
Sprint: Has a line of cell phones specially marketed to seniors that include easy-to-use, accessible features, such as TTY/TDD support, LED alerts, and 911 shortcut keys. However, the company doesn't offer a senior discount on cell phone plans.
Here are some of the best Senior Citizen Discounts to grab at Las Vegas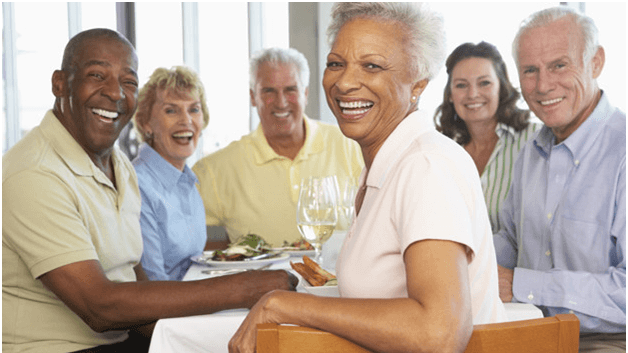 There are many discounts on offer to elders if they visit Las Vegas.
Here are some of the best Senior Citizen Discounts at Casinos
Various casinos in US states as well as Las Vegas casinos offer awesome senior citizen discounts, coupons and deals. Here are a few of them to visit on Senior Citizen Day and avail of these offers.
Winstar World Casino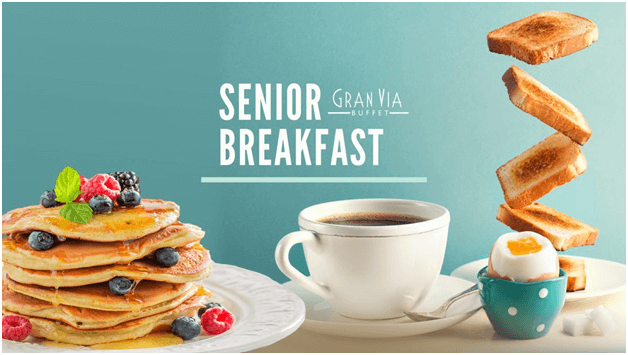 Location: 777 Casino Ave. Thackerville, OK 73459
Phone: 1-800-622-6317
If you are 50 and above visit this casino for a free breakfast. Senior Breakfast at Gran Via Buffet happens every Wednesday and Thursday, and all of our guests ages 50+ are invited to participate. Qualify each Sunday – Thursday with every 40 points or 5 hours of live-rated table play on your Club Passport card.
Once you've met the qualification, visit any Players Club to claim your free breakfast. Then swing by Gran Via Buffet, located in the Madrid Gaming Plaza, from 7:00 AM – 11:00 AM on Wednesdays and Thursdays to redeem. All guests are invited to dine for the regular menu price of $15.99, or just $10.99 for Club Passport cardholders.
Menominee Casino Resort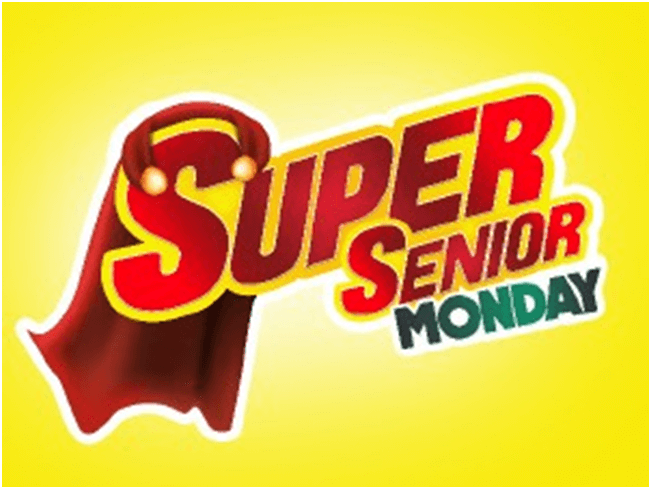 Location: N277 Hwy. 47/55 P.O. Box 760 Keshena, WI 54135
Phone: 800-343-7778
This casino offers super senior Monday from 7 a.m. to midnight. Join the players club if you are 50 plus of age on Monday and earn five base points, get $10 Free2Play each Monday Earn 20 base points every Monday and win up to $1,199 CASH on the last Monday of the month during hot seat drawings from 1:00 pm to 8:00 pm
Chisholm Trail Casino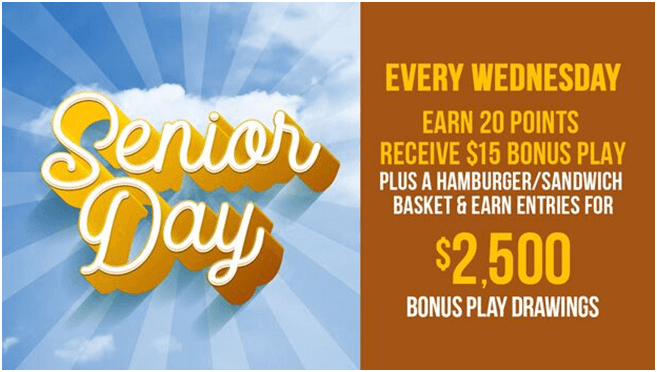 Location: 7807 N. Highway 81 Duncan, OK
Phone: 1-580-255-1668
Wednesday is the best day to play for Seniors at Chisholm Trail Casino! Join the casino each week for $15 in bonus play and a free hamburger or sandwich basket, plus $2,500 in bonus play drawings!
Four Winds Casino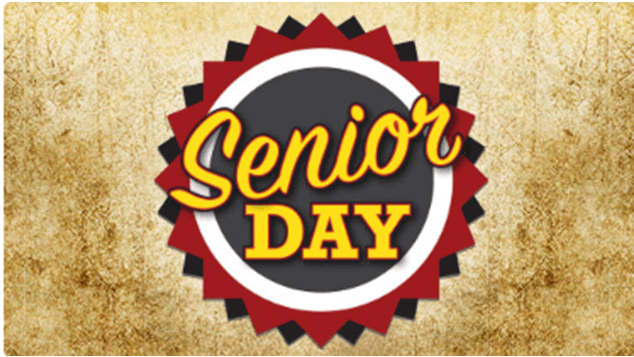 Location: Vary
Four Winds Casino offers senior day discounts on Wednesdays Buy One Buffet, Get One Free at Four Winds New Buffalo Get 25% Off at Timbers. Enjoy 25% off at Hard Rock Cafe Four Winds at Four Winds New Buffalo. Also earn 100 Points at Four Winds New Buffalo, Dowagiac or Hartford, then visit a kiosk between 8 am – 10 pm Eastern to receive $10 in Instant Credit/Free Slot Play. You need to be 55 years and older to get a senior discount.
Soaring Eagle Casino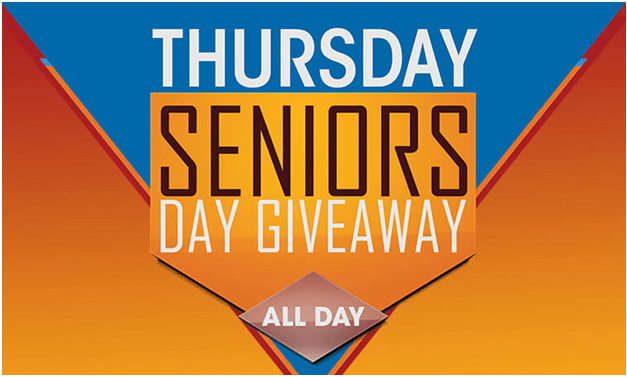 Location: 6800 Soaring Eagle Blvd Mount Pleasant, MI 48858
Phone: +1 (888) 732-4537
Avail Seniors Day Giveaway Every Thursday! You need to be 55+ and be one of three $500 Premium Play winners each hour 12-3 PM & 5-8 PM Simply swipe at a kiosk from 7 AM – 10 PM to receive special offers & swipe before 7:59 PM for a free entry into drawings. Receive an additional entry into the drawings for every 100 points earned 7 AM – 7:59 PM.
Island Resort and Casino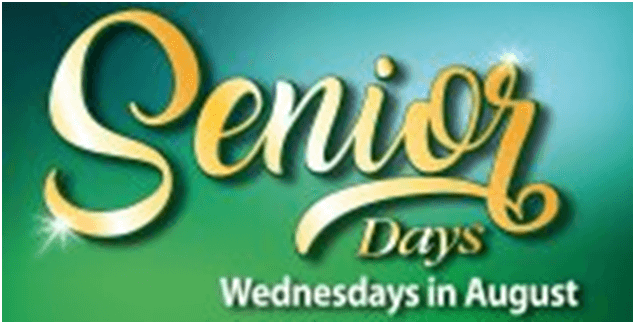 Location: W 399 US 2 & 41 HARRIS, MI 49845
Phone: 800-682-6040
As an Island Club member, you can win CASH EQUAL TO YOUR AGE! Use your Island Club card to be eligible for random drawings from 10 AM – 10 PM EST every Wednesday in August. Don't forget about the Free Senior Slot Tournament every Wednesday at 6 p.m. ET!
Salt Creek Casino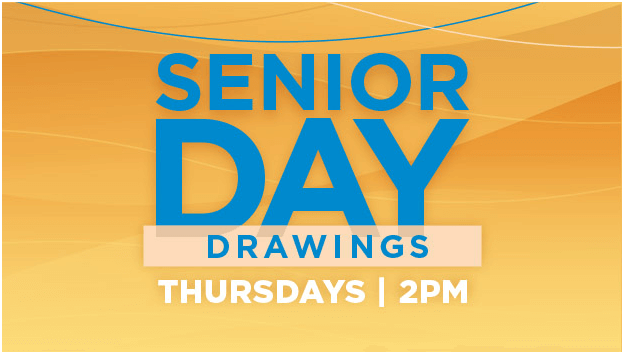 Location: 1600 HWY 81Pocasset, Oklahoma 73079
Phone: (405) 459-4000
At the casino every Thursday, all seniors 50 years and older who have earned 20 points on their Players Club card the week prior are eligible to receive $15 in Bonus Play and a free lunch special on Thursdays.
Various other casinos offer discounts to seniors. So whenever you visit any casino always ask for such discounts.
Click here to learn the Senior Citizen's Discounts and Deals to Grab
Click here to find various coupon codes to redeem at casinos
Finally, remember as a senior you can find discounts easily by simply asking for a discount when paying for the services you desire. Most locations are happy to give you a bit of savings if you just ask for it.