The most budget-friendly place to shop
Yesterday I had gone to buy some grocery stuff and some of the products in my list were tomatoes, potatoes, lettuce, cat food, whole grains, few snacks and a moisturizing cream. Though it took me about say 10 minutes to gather the things and 5 minutes at the billing counter, I was amazed at how cheap they were saving me few bucks. The grocery store I visited was Aldi at 1739 West Cermak Rd. Chicago, IL.
It was my first visit to the store and so grabbed many hot deals and offers. Why I visited Aldi was because one of my friends advised me to do so as Aldi had lower prices than other grocery stores.
Also it is the most budget-friendly place to shop as found in public financial data and a survey of about 7,000 U.S. households. Lately, the dunnhumby study found 13 retail stores as winners in price and the leader was obviously Aldi.
Why Aldi is cheapest grocery store?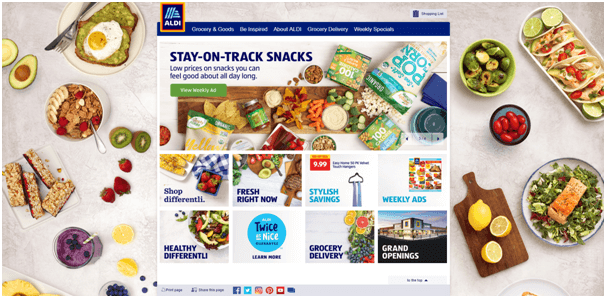 •Aldi's no-frills approach to grocery shopping helps keep prices low. Things like bringing your own bags, not using coupons and paying $0.25 for a cart all add up.
•You only see products from brands like SimplyNature, Fit & Active and liveGfree at your local Aldi and 90 percent of the Aldi brands are "exclusives," which means you won't find them anywhere else. That's why shoppers can stock up at Aldi for half what it costs at a regular.
•It took Aldi less than a year to develop their Elevation protein bars (that's a Millville brand) and PurAqua Belle Vie sparkling water.
•Aldi was also the first grocery store with their own almond milk, Greek yogurt and a gluten-free line, liveGfree.
•The store manages to carry staples, as well as snacks, home goods, and seasonal items—as well as gluten-free, vegan and dairy-free products.
•This grocery chain keeps things simple as Aldi stores are smaller and private label products are low-cost.
•They test their products to meet or beat the national brands' quality. It has got over 400 rewards and recognition on their brands.
•Aldi Finds are limited-time only products, and if customers love them enough, then Aldi makes them available all year.
•The quality is superb like SimplyNature products have 125 ingredients you won't see on the label, like high fructose corn syrup, artificial colors and flavours. Never Any! is the label for meats with no antibiotics, added hormones, steroids or animal by-products.
•You can return what you don't like and either get your money back or replace the product.
Five best products at Aldi which you can buy
Though all of its products are great but here are the five items you should try to buy here.
1. Organic Foods
We have new Earth Grown products, in stores for a limited time. 🎤 drop! pic.twitter.com/HXE9fw0KQP

— ALDI USA (@AldiUSA) January 2, 2019
With an extensive store-brand organic line, you can pick up everything from chips and snacks to dairy, boxed goods, fresh meat and produce, all with the coveted USDA Organic label. The best part is many of their organic products are a full dollar less than what you would find at other grocery stores, so you can stock up on organic foods without draining your pocketbook.
2. Canned foods
Doesn't this bowl look super? Check out our Roasted Veggie Guacamole recipe and make sure you're snack ready for the big game! https://t.co/Wq1lxaVUZm pic.twitter.com/7wtwNVHdnY

— ALDI USA (@AldiUSA) January 30, 2019
Aldi's canned goods selection is as extensive as it is affordable. With canned fruits, veggies, tuna, soups, broths and so much more ringing up at less than 50 or 60 cents a piece, you'll be able to find anything you need at low prices. If you'd like a healthier alternative to basic canned foods, check out Aldi's Fit & Active line, which has products with reduced sodium, fat and/or calories at only a few cents more.
3. Cheese
Thanks for helping us relive our favorite 80's songs in the tastiest of ways @BHG! Check out the article for all the fun details on one of our newest ALDI Finds! https://t.co/26KlwRWRZK

— ALDI USA (@AldiUSA) February 5, 2019
Aldi has all of your family's favorite types of cheese in block, sliced and shredded form, plus other cheesy staples like cottage cheese, cream cheese and ricotta. Where Aldi's cheese section really shines, though, is the specialty cheeses. With a rotating selection of aged cheddar, creamy Brie, smoked Gouda and flavored soft cheeses and a wide variety of cured meats like prosciutto and smoked salmon, your charcuterie board has never been so low cost.
4. Chips
What are your Friday night plans? 🍕😉 Thanks for the love, @thekitchn! https://t.co/yxhOKW4ohD

— ALDI USA (@AldiUSA) February 20, 2019
There are lots of variety of chips to buy here from jalapeno kettle, guacamole tortilla and sweet potato chips all at a reasonable price. If chips aren't your thing, check out Aldi's other crispy snacks like cheddar puffs, gluten-free pretzels, rice snacks and flavored popcorn.
5. Wine
What could possibly make 🍫 and 🍷 even better? How about putting them together! Check out this article from @EliteDaily that features our Petit Chocolat Wine Specialty, available just in time for Valentine's Day! https://t.co/XpquYB63sn

— ALDI USA (@AldiUSA) February 8, 2019
Aldi wine has consistently won awards for taste and value from the Beverage Testing Institute's annual World Wine Championship, which conducts blind taste tests of wines from around the world. The best part is, almost all of Aldi's wines cost less than $15 and many are less than $10. Keep an eye out for a bottle of Cotes de Provence rose or Stormchaser Red Blend, both of which are award winners and less than $9.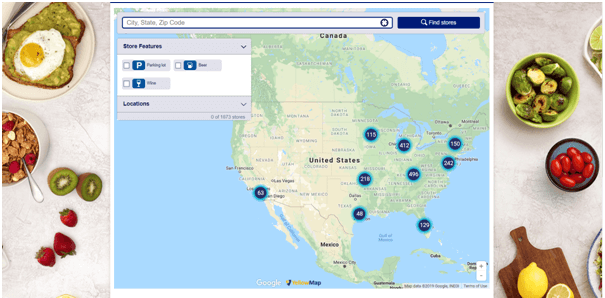 Aldi currently has more than 1,600 stores across 35 states. The German chain plans to increase its store count by 50 percent over the next few years. Soon it will become the third largest grocery retailer in the United States. Their simple, cost-effective approach to grocery shopping saves shoppers on their grocery bills. In fact, smart shoppers have found that switching from national brands to ALDI exclusive brands can save them up to 50 percent on their weekly must-haves.
Click here to find your nearest Aldi store here.
Other cheap grocery stores you can also visit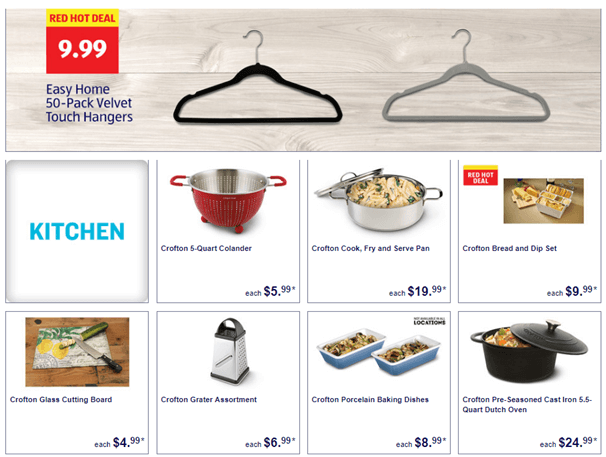 After Aldi, the number one cheapest store of 2019, you can also visit other budget friendly stores for groceries like Market Basket (Northeastern chain known for rows of self-checkout lanes as well as low prices), WinCo (found along the West Coast and in the Midwest), Food4Less (stores are in California, Illinois, Indiana, and Ohio), Costco, Walmart, Trader Joe's, Walmart Neighborhood Market, Lidl, Amazon, H-E-B, Peapod and Sam's Club.
Wanna know how to save big on grocery shopping then click here.