Video Poker is one of the best bets at online casinos. However, this card game is available in many variations, and they don't play the same way. It is a game of skill, and as such, it helps you to make the moves that can impact the outcome. Here are the 7 Video Poker Variants.
Why Video Poker is the Best Bet?
This game is a combination of a slot machine and a poker game. Video Poker pays higher prizes than any poker variant and also offers a pretty high return to the player. It means it comes with a low house edge. You can find some Video Poker variants with an RTP above 100%, which means that the player has an advantage over the casino.
The use of RNG to dealing the card is the similarity that makes Video Poker similar to a slot game. In Video Poker, you choose which cards you will keep and which of them you'll discard to form the best possible 5-card hand. This's what makes this game similar to Poker games.
The Lowdown on the Most Popular Video Poker Games
At Video poker, all payouts are listed in a paytable, so that's the place you will find all the answers. Check out how much a full house and a flush pay works. What's there in the paytable influences the theoretical RTP of the game.
The first version of the game is called full-pay. Let's have an insight at some of the most popular Video Poker variations you can play online.
1.   Deuces Wild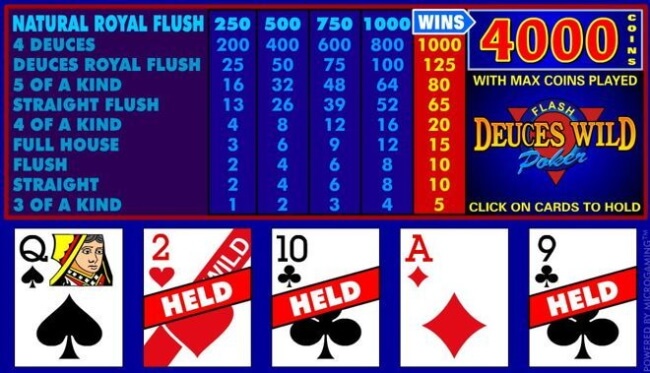 Deuces Wild
It is a Video Poker variation that you can find at most online casinos. It shares most features with Jacks or Better. Here the deuces are the Wild that can complete your hands. The paytable starting with the lowest hand can earn you a prize being a three of a kind. You will find the most lucrative hand being royal flush, and if you complete it with no wilds included, you will earn 800:1, which is called a natural royal flush. In this game, the player has a benefit over the casino as its RTP sits at 100.76% in the full-pay version of the game. But, most gambling sites offer 8/5 Deuces Wild with an RTP of 99.73%.
2.   Jacks or Better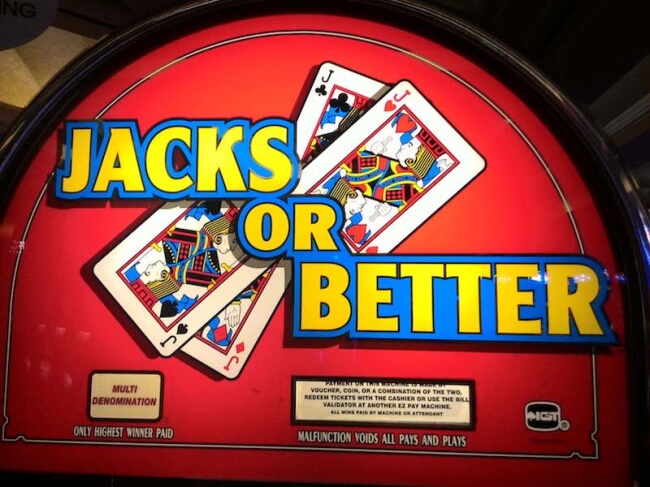 Jacks or Better
It is one of the most popular game variants, especially if you get the full-pay version. It's the basic variation all other games have stemmed from. The primary aim in the game is to form a 5-card poker hand that is a pair of Jacks or higher. Initially, you receive five cards, and you have to select which of them you want to keep. The maximum payout is earned with a royal flush, and it pays 800:1 when you play the maximum bet of 5 coins.
3.   Bonus Poker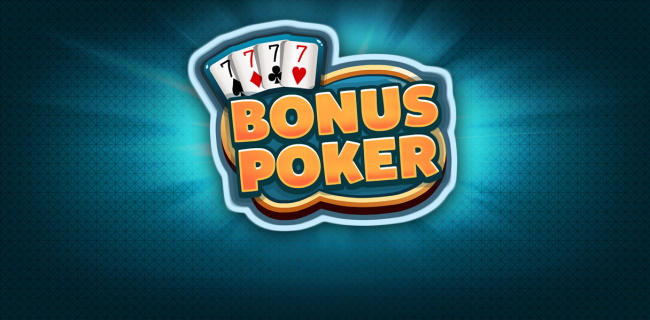 Bonus poker
This game is a little different from Jacks or Better. While the two games share most of the rules, there is one that makes this game entirely different. It is in the way a four of a kind hand pays. In Jacks or Better, all these hands, irrespective of the cards, pay the same. In Bonus Poker, four Aces pay 80:1. This is the top payout for this hand ranking, while other hands pay 40:1 and 25:1. The full-pay version of Bonus Poker contains an RTP of 99.17%. Yet, a full house and a flush pay 8:1 and 5:1 in it.
4.   Double Bonus Poker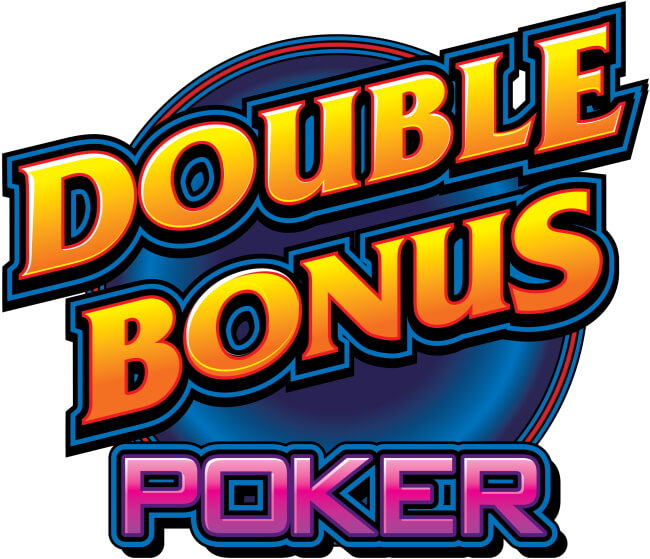 Double Bonus Poker
This is also a Video Poker and this variant offers you an edge over the house. It has an RTP of 100.17%, and it's very similar to Bonus Poker with the difference in payouts awarded by a four of a kind hand. All payouts for this hand are doubled when compared with those paid out in Bonus Poker. The pay that a full house and a flush pay is also different in this game. If you find the full-pay Double Bonus Poker variant, these two hands can earn you a payout of 10:1 and 7:1, respectively. Whereas, due to these lucrative prizes, low-ranking hands pay smaller amounts.
5.   Double Double Bonus Poker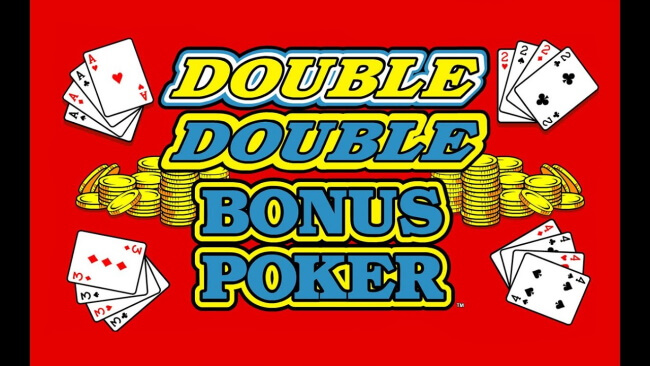 Double Bonus Poker
You can have the edge over the house as Double Double Bonus Poker comes with an RTP of 100.07%. As the name suggests, it shares some features with Double Bonus Poker, yet the most primary difference between these two is in payouts, which are higher in Double Double Bonus Poker. It is higher for four of a kind hands going up to 400:1. Also, it will enable you to create these hands with the kicker.
6.   Triple Bonus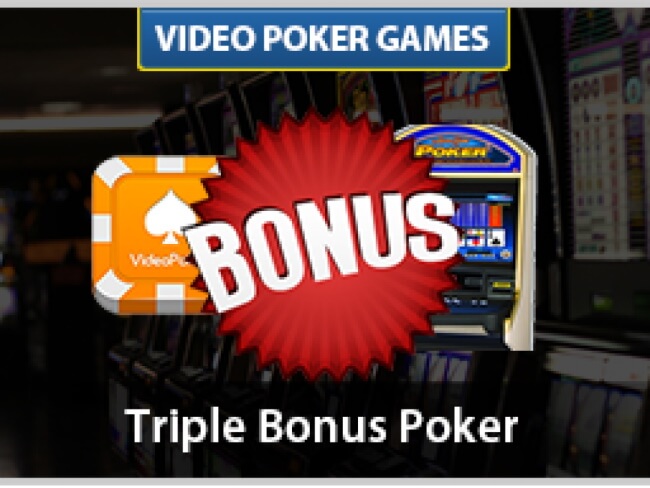 Triple Bonus
This is also a variation of Bonus Poker that triples payouts for four of a kind hands. It can pay you up to 240:1, which is three times as much as in Double Bonus Poker. The RTP for Triple Bonus is 99.94% with the right paytable. Although, you may find the game with an RTP ranging between 94% and 95%, which is not that attractive offer.
7.   Jokers Wild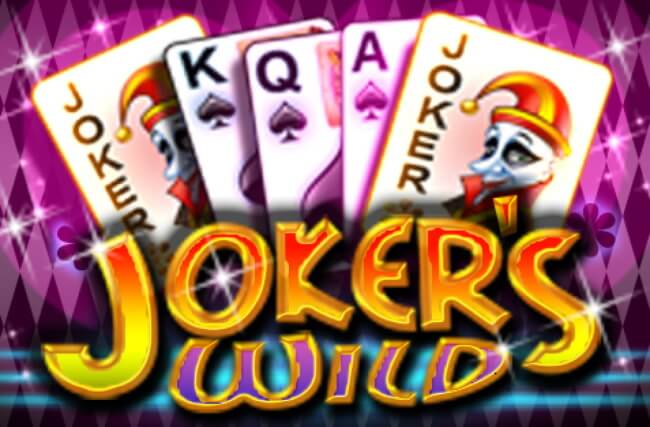 Jokers Wild
Also termed as Joker Poker, which also one of the 7 Video Poker Variants this is also one of the popular video poker variants you'll find online. It has 53 cards instead of 52 in play because of a Joker that serves as Wild and can complete your hands. It' different from Jacks or Better and Deuces Wild thanks to a different paytable. To earn a prize, you have to create a hand consisting of a pair of Kings or better. If you could create a hand composed of two pairs, you will get even money instead of 2:1. You can also create a five of a kind hand that pays 200:1. Also, you can have a royal flush and a natural royal flush created without Wild. The latter pays 800:1.
Learn the Strategies
After knowing the basics of the most popular 7 Video Video Poker variants, it's time to make sure to learn the proper strategy to increase your odds. This is the game that helps you to benefit from a high RTP provided you make the moves as per the defined strategy, just like in Blackjack.