Vegas has so many things to see and do! Although, it is widely known for its casinos and gambling activities this is not all that defines this sin city! Vegas is packed with loads of great activities that will spice up your interest and inspire you to visit the city again to explore more attractions.
Here are some great tips that can help you make the most of your Vegas trip!
Know your Surroundings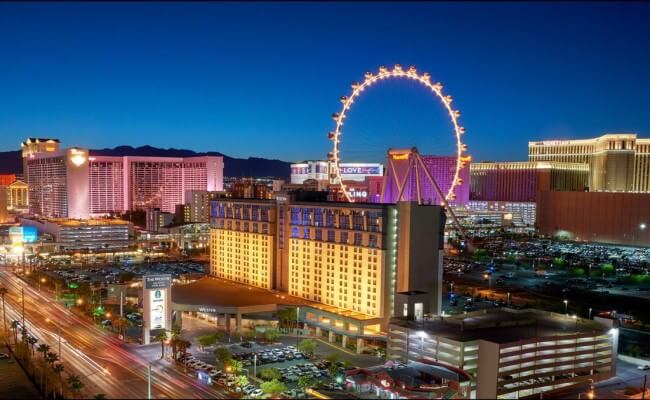 Once you get to your hotel, it's time to look around the venue to get familiar with the place. Look out for the vending machines, restrooms, and restaurants. This will not let you get lost during your stay. You can also look for live shows, shopping centers, and restaurant. You may want to go to the Strip. Do not forget to talk to the concierge or the front desk attendant at your hotel to get more information on places and attractions that will interest you.
You may also just hop a Big Bus in case you want to learn more about the history of Vegas and see the sites on a guided tour.
Plan your Las Vegas Strip Trip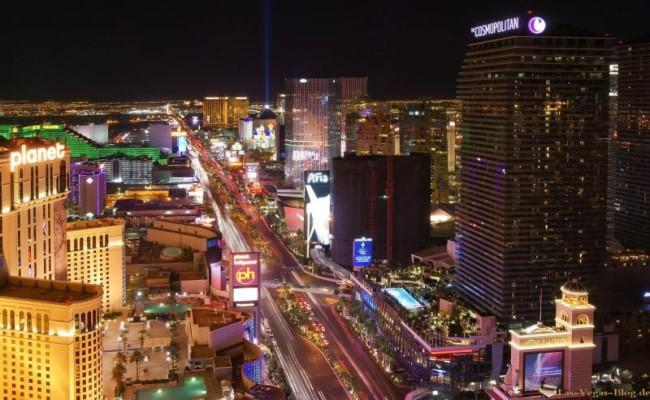 As the Las Vegas Strip is 4 miles long, which means you will have to walk a lot to see the strip through. You should plan your trip accordingly so that you do not get exhausted once you get to your next attraction. Bring your shoes so that your short commutes are comfortable.
There are also walkways on both the sides of the casino. You may also opt for the tram or the Las Vegas Monorail to get to casinos, shopping centers, restaurants, and hotels in the city. Chances are you may want to travel short distances like Bally's to Paris or Excalibur to Luxor in the comfort of air conditioning.
Carry the Essentials like Water, a Jacket, and Sunscreen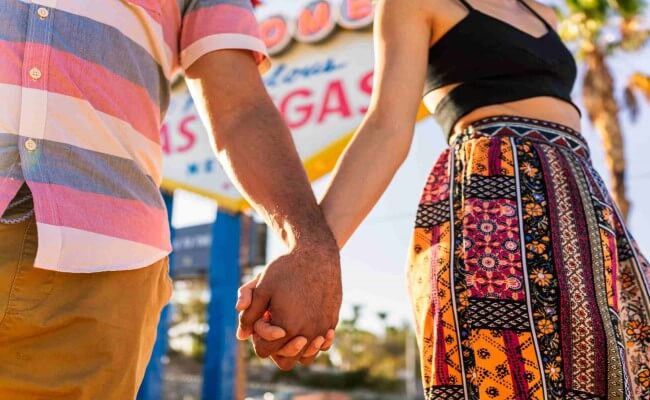 Even in case you are planning to visit Vegas during the warmest months of the year, make sure you carry a light jacket with you everywhere you go. The temperatures outside are often different than the cool air you will feel when you enter casinos and some restaurants. These systems often keep the temperature of the venue cool from outside heat but after spending a few minutes inside, you might get a little chilly.
Having a bottle of water will keep you hydrated throughout the day or night. Sunscreen is also important, even if you are visiting in the winter season, the sun still shines brightly, so your sunscreen will help and do not forget to use it every 60 minutes or so.
Get Some Lessons in Gambling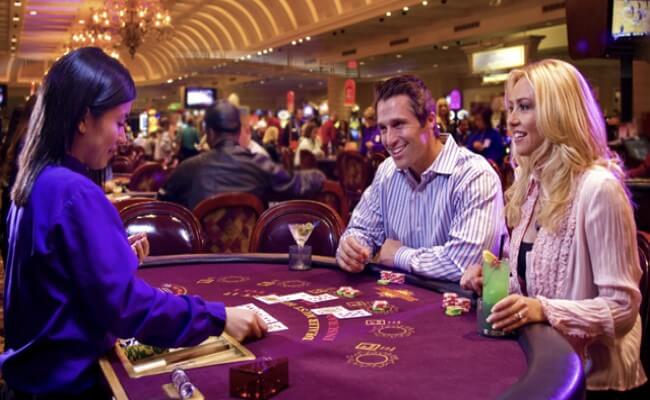 Even if did not come to Vegas to gamble, take a few gambling lessons. It will teach you the basics of casino games and give you a little practice before you would play an actual game. You will learn where you should sit at the gaming table and how to understand what a dealer means when he/she uses certain phrases.
Get Free Cocktails at the Casino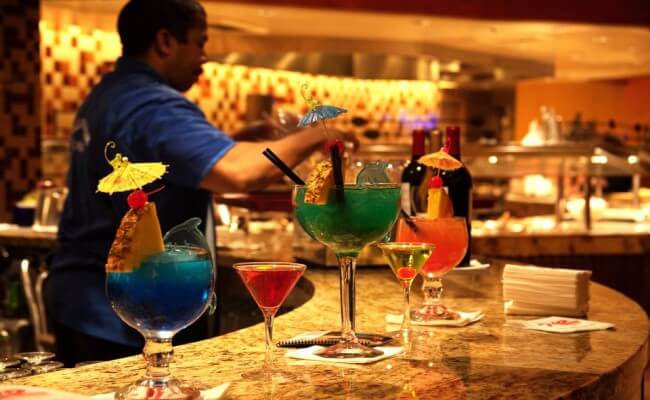 Do not ever buy a cocktail if you are heading to the casino for a night of gambling before you reach the table. Wait for an attendant and ask for your cocktail order. Most of the time, they offer free drinks as long as you are gambling. This is the way the casino keeps its players at the gaming tables. It could be late but definitely you will get free cocktails.
Do not Forget to Join Players Clubs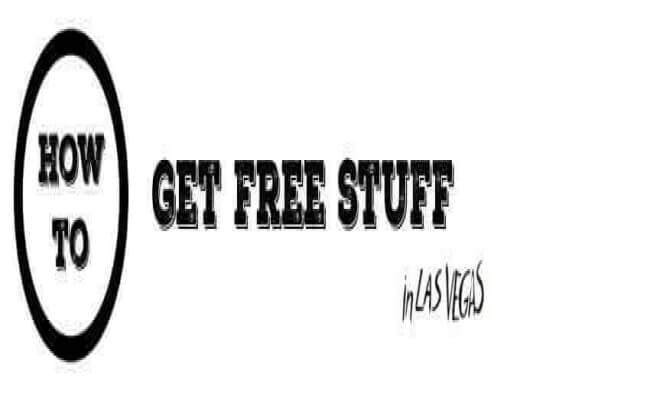 Joining a player's club is a great idea if you plan to visit the city again in the future. After becoming a Players club member, swipe the card often within the premises. Doing so will get you discounts on casino games, hotel facilities and meals at restaurants. You can even get a discount on tickets to live shows. It will save you money, making your trip worthwhile.
Avoid Peak hours for Dinner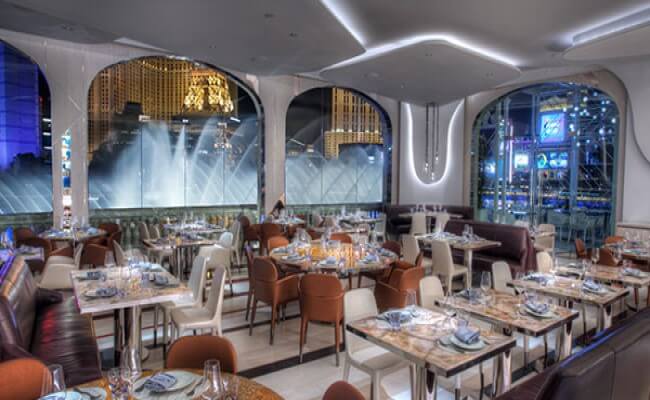 If possible, avoid going for dinner in Las Vegas during peak hours, i.e. between 6 p.m. and 8 p.m. Instead, try to have dinner around 5 p.m. or 5:30 p.m. or after 8. This rule of thumb is especially true for several buffet-style restaurants in the city. Because during peak hour it could take hours for you to get your food, which you can spend taking in other attractions. You may also look for an option if you could order from the hotel's restaurant and get the food delivered to your room as it will also earn you more players' club points.
Do not forget to benefit from ridesharing option as it is the best bet when you are getting to and from your dinner location. You may have to wait for a cab better to use ridesharing and get to your destination faster on time.
Synopsis
These are some of the quick tips that will help you make the most of your vacation to Vegas as it is full of happening city and having some basic tips would save you time, money and efforts.