The countdown has begun for the New Years Eve. If you are a party guy or gal and want to enjoy the season to the fullest then here are 10 fabulous real casinos for thrilling night parties to celebrate New Year's Eve 2018-19. You can have free or discounted drinks, live DJ, Music, Games, Tasty Buffets with awesome deals and more of entertainment at these popular casinos in US, prime being Nevada. You should be 21 years of age to enter these casinos for a full night uproarious party. Few parties require entry tickets which you can buy online at the link provided or contact the casino for more details on reservations and bookings.
1. Say Goodbye at New York New York Casino
Location: 3790 Las Vegas Blvd NV- 89109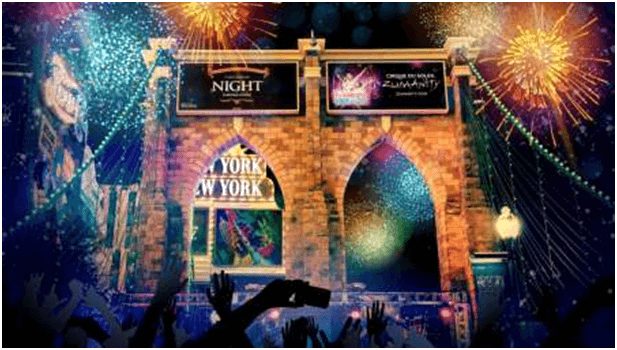 Experience premier parties right in the heart of the Las Vegas Strip on Brooklyn Bridge. As the DJ mixes up yesteryear and today's hottest hits as well as enjoy drinks, drinks, and more drinks! You'll have a blast long before the fireworks go off at New York New York Casino. Get access to the Bridge Party, Open bar, DJs, Dancing, and phenomenal view of the fireworks. Also party at Tom's Urban 2019 Unicorn Partyland. Enjoy premium open bar, unlimited amuse bouche, lavish buffet and the best viewing area for fireworks!
At Bars Time Square come thirsty, be loud, and ring in 2019 with dueling pianos, party favors and a champagne toast at midnight! Or rock out with you beer out as you ring in the New Year at Beerhaus.
The party starts at 8 PM and you can buy tickets here. (Costs $150) You be at least 21 years of age to join this party.
2. Celebrate New Year's Eve at Potawatomi Casino
Location: 1721 West Canal Street Milwaukee, Wisconsin 53233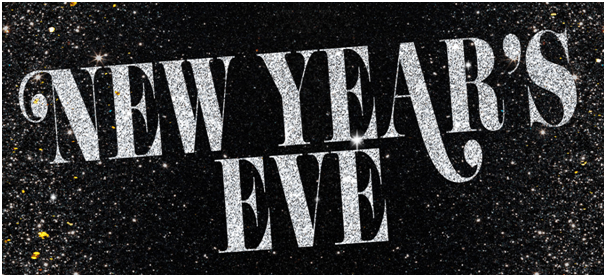 Join the casino on Monday, December 31, 2018 for a New Year's Eve you'll never forget, with unique dining, nonstop gaming and plenty of entertainment to ring in 2019 like never before! Enjoy DJ Cross, Bobby De Maria, DJ King James & DJ Goose at 8 p.m. shown on Event Center; Marcell & Christopher's Project at 8 p.m., Bar 360 or enjoy The First Wave & VJ/DJ Brian S. Redd at 8 p.m., The Fire Pit's side bar. Purchase Tickets now.
3. Celebrate New Year's Eve in Style at Hollywood Casino
Location: ESS: 1968 Miami Street Toledo OH- 43605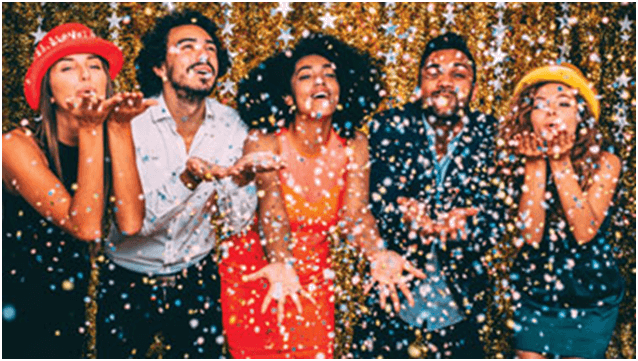 Eat, drink and "bling" in the New Year and enjoy great live music, stay for an incredible buffet special and a chance to win Free SlotPlay for Life. Experience New Year's Eve like never before with all-day entertainment starting at 11 a.m. and going on through the night: Enjoy Elvis Tribute-Walt Sanders and the Cadillac Band – 11 a.m.-1 p.m.; The Skittle Bots – 4 p.m.-7 p.m. (Battle of the Bands winner.); Rock Star – 9:30 p.m.-1:30 a.m.; DJ Exel – Noon-7 p.m and DJ Rob Sample – 7 p.m.-2 a.m. Join the casino in Dec 31st 2018 at H Lounge. Admission Free.
4. Join New Year's Eve Bash at Sugar House Casino
Location: 1001 N Delaware Ave.Philadelphia, PA 19125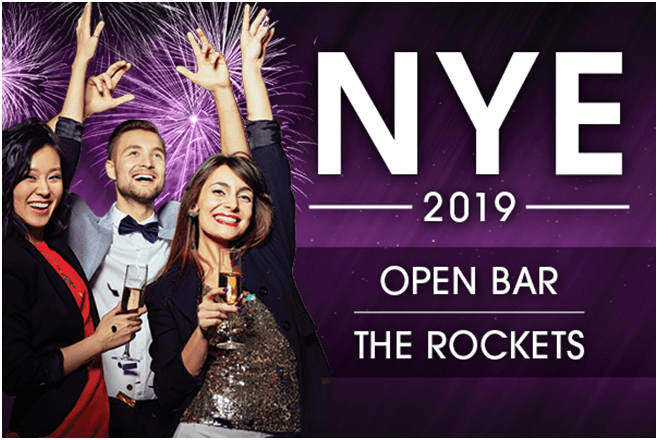 Join SugarHouse Casino this New Year's Eve to ring in the New Year at Philly's most epic party at the Event Center with live entertainment by seven piece band, The Rockets.
Party the night away with: Premium Open Bar, Appetizer Stations, Festive hats, horns and noisemakers and Complimentary Champagne toast at Midnight. With you VIP Ticket you'll enjoy exclusive balcony access for an extravagant midnight fireworks display over the Delaware River, have private Food & Bar Area, Private Lounge Seating Space and Separate VIP Entrance. Buy Tickets here.
5. Join New Year Party at Stratosphere casino
Location: 2000 Las Vegas Blvd. S, Las Vegas, NV. 89104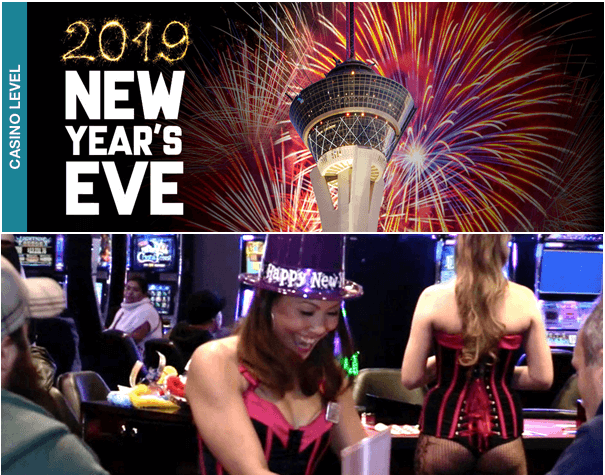 Join at Casino Level parties on the Stratosphere casino floor. At C Bar the multi-colored neon hot spot that takes casino bar entertainment to a whole new level with no cover charge The place to see and be seen this New Year's Eve is Sin City Hops, where the drinks are cold, the live music is hot, and you never know who might drop by for the party! With Live Band Cash Bar and Party Favors between 11am-4am.
Also at McCall's Heartland Grill features an array of steaks, seafood, pasta, sandwiches, and specialty items such as Prime Rib, Chile Roasted St. Louis Ribs and Barbecue Crusted Atlantic Salmon. McCall's has an excellent wine list, great bourbons from the American whiskey trail, tasty signature cocktails, and a number of craft beers on tap. If you like delicious comfort food at comfortable prices, then McCall's is for you. A special New Year's Eve menu is available in addition to the regular menu. Call at 702-380-7777 to book now.
6. Celebrate New Year's Eve at Rivers Casino Resort
Location: 1 Rush Street Schenectady, NY 12305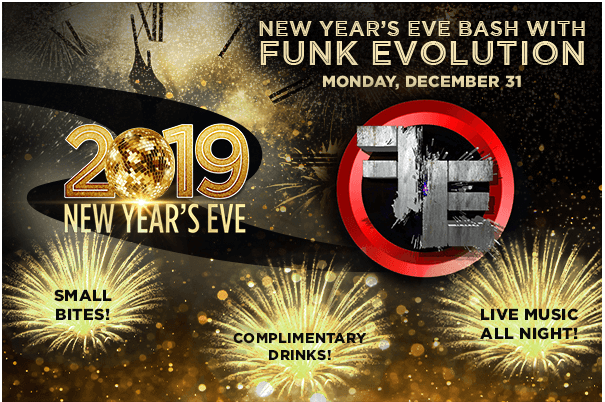 Join the casino on 31st December 2018 and get $2 Champagne to begin the party starting at 10 PM. Have fun with comedian Joel McHale, Rick Springfield for Full Band Electric and New Year's Eve Bash with Funk Evolution.
7. Join for a fab New Year Eve at Point Casino
Location: 7989 Salish Lane NE Kingston, WA 98346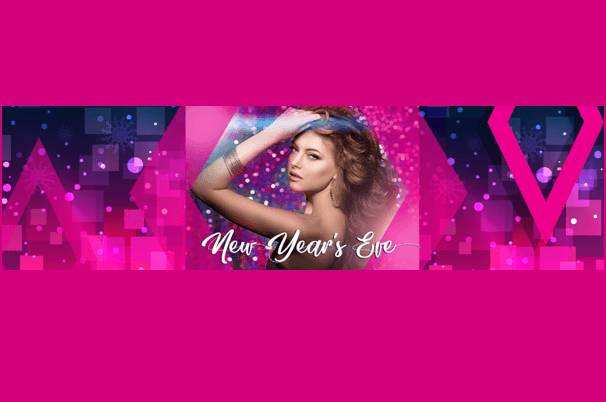 New Year's Eve overnight package includes room for two, entry to Denim & Diamonds Ball and New Year's Day Brunch $329. Join Denim & Diamonds Ball for Dance to all the party and disco hits from Funk Factory in The Event Center. Prime Rib Dinner Buffet served 6:30pm to 8:30pm. Dancing 8:30pm to 12:30am. Tickets $45 for Party only
Join the Boom Room – Rumor 6 plays from 8pm to midnight followed by DJ Traxx. No cover and have fun at Little Boston Bistro – 4-course dinner $40; add a wine pairing for $15, 4pm to 10pm
8. Join for New Year Hot Spot at Pechanga Casino
Location: 45000 Pechanga Parkway Temecula, CA 92592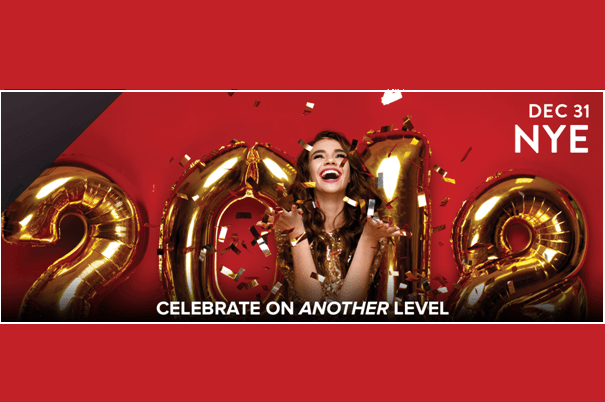 From hot Havana nights to cool views of the Temecula Valley, Pechanga is your place to celebrate New Year's Eve in an upscale, exclusive fashion. Get your limited tickets to one of their venues now and party with then at what is always a happening New Year's hot spot. Tickets cost $25
9. Groove into the New Year at Isle of Capri casino
Location: 100 Isle of Capri Blvd, Boonville MO 65233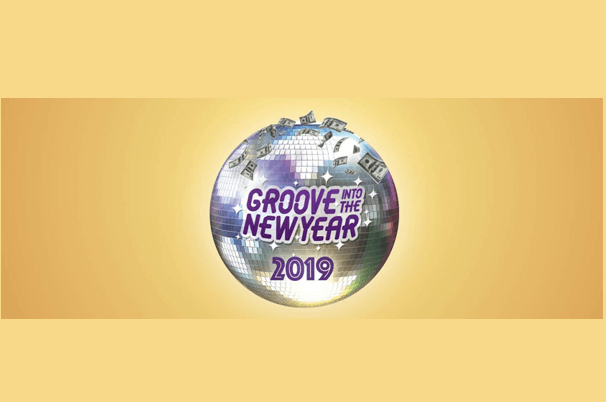 Join on Monday, December 31 | Ballroom | 7pm – Midnight and toast to the New Year '70s style! Enjoy specialty cocktails and a gourmet buffet. Then, bust a move to the disco sounds of Funk Syndicate and count down to 2019. Purchase tickets for $30 starting December 1, at the Hotel Front Desk or HERE.
10. Keep the Party Going at Plaza casino
Location: 1 Main Street, Las Vegas, NV 89101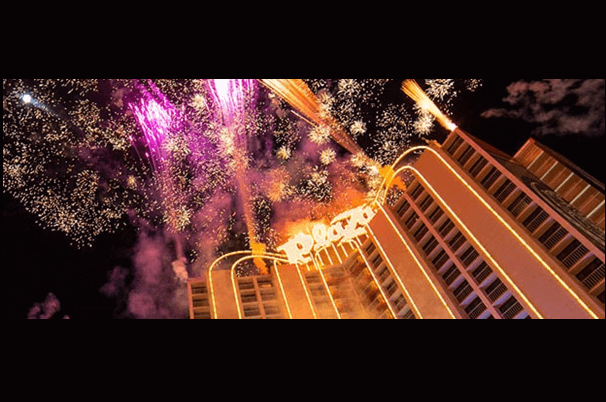 Various Parties are being organized at Plaza casino. Disco Funk After Party featuring Wonder Boogie inside Omaha Lounge. View the only live fireworks in Downtown Las Vegas! Party at Oscars Includes NYE Midnight Champagne Toast, live music with prime views of the fireworks; 8:30pm Show Includes Champagne Toast|8:30pm – 12:30am | All you can drink draft beer & well drinks at any casino bar.
Online casinos too are having New Year celebrations which you can make full use of here to get coupons on game play. If you wanna save some money while shopping for Christmas and New Year, click here for some great ideas. Also don't forget to decorate your house or place to welcome 2019. Wanna be lucky in 2019, make a snow man. Wanna know why? Read out next blog.