I do not need to explain much as why Pokemon Go has taken the world by storm. As almost everyone of you knows the reason of its success. Now latest with 75 million downloads according to app research firm Sensor Tower this augmented reality game has really conquered the world and taken everyone by storm.
It remains the top free app on Google Play and the top grossing app on Apple's App Store.
Before I roll out the 25 Pokemon tricks that will make you the best Pokemon Go trainer and the 25 Pokemon Coupons to do some shopping it is obvious that you should be knowing how to play Pokemon Go and how to do wise shopping to save some money.
No more delay here are the 25 Pokemon Tricks to share with you with which you can find and catch Pokemon and become the best trainer.
1. Go to parks with multiple PokéStops
Finding Pokemon? Then the best trick is to visit a populated area like cities and towns. More best is if you go to parks with greenery around as well as with a water pool, or even saltwater beach parks Such different areas will help you find different types of Pokémon, while parks with multiple PokéStops ensure that you won't run out of Poké Balls while hunting.
2. Hunt in pairs or groups
Pokemon appears for all and can be caught by everyone in your locality. Therefore better to hunt in pairs or groups. Also it makes a fun filled activity with your friends wandering your surroundings for Pokemon.
3. Venture out at night and hunt safely
It is necessary to be cautious when going out at night. (safety point of view). So better not go alone but with your friends to find Pokémon you wouldn't find otherwise during the daytime. Remember to walk in well lit areas and always have car or bike nearby.
4. Your radar ring will help you discover Pokémon
As you wander the world, your avatar has a small pulsing ring that glows around them. This ring is your personal radar in the game: It's what determines whether you're close enough to a PokéStop or Gym to use it, and it's also what pulls zero-footprint Pokémon out of hiding. Once you've tracked a Pokémon to zero steps, that means it is somewhere nearby. Stand still for few seconds and your radar field will bring it out of hiding.
5. Green leaves have Pokémon spawns points
Green fluttering leaves indicate a Pokémon spawn point. If you hang out in that area for some time you have a chance of seeing creatures not on your radar map now appear. It is but a case of chance as those leaves also don't indicate the location of the current Pokémon you're tracking nearby.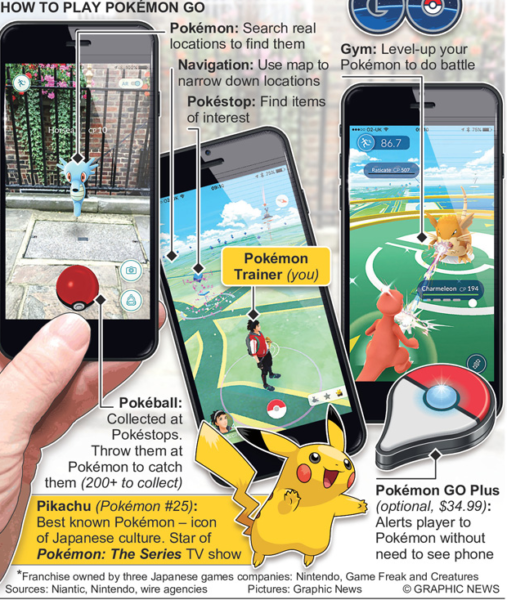 6. Be swift at parking area
Pokémon seem to love spawning in parking lots as well as several gas stations especially if they're near PokéStops.
7. Turn of augmented reality when catching Pokémon
It's pretty awesome to see that Pikachu spawn on your coffee machine, but AR (augmented reality) can often make it more difficult to catch your creatures and drain your battery, too. To keep your device steady and ready for anything, turn AR off you can always turn it back on if you find a Pokémon in a particularly hilarious location.
8. Get bonuses when throwing Poké Balls
When you try to catch a Pokémon, the goal is to toss your ball inside the shrinking ring around them and have it land on the Pokémon's head or nose. But there are special catch bonuses that can help improve your chances of keeping that Pokémon locked inside that Poké Ball rather than breaking free. Whatever bonus you're going for, remember to tap and hold on the Poké Ball to start the ring cycle so that you can wait to toss your ball until the ring is at the correct point.
9. After level 6 make use of Razz Berries and better Poké Balls to capture Pokémon
Once you hit level 6, you can use Razz Berries, Great and Ultra Balls to improve your chances of containing wild creatures.
Razz Berries, after being administered, lull the Pokémon somewhat even if you miss a throw, you'll have an increased chance of catching the Pokémon until you hit them. If you do catch them with an off-throw and they escape, however, you'll need to feed them another Razz Berry.
10. Be calm if your game crashes when catching a Pokémon
Game developer Niantic's servers are frequently overloaded, and as such, sometimes your game can crash or severely hang after you catch a Pokémon, leaving it motionless in its Poké Ball. Stay calm and do not panic. Better to force quit the game and again open it. In the crash you might have automatically caught the Pokeman or it might be spawned and waiting for you.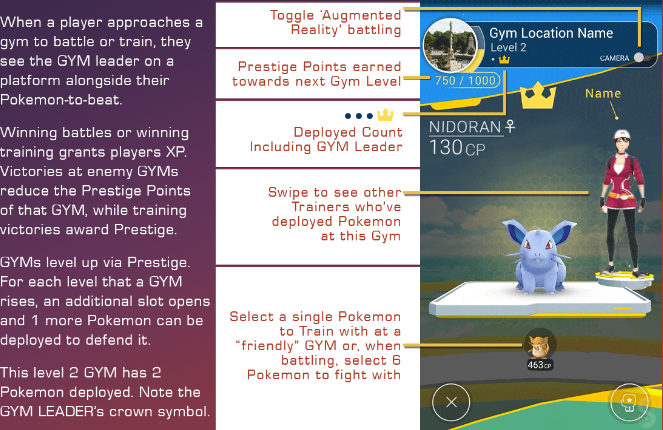 11. Play during off-hours
Most of the players are busy with pokemon go at lunch time or afternoon or weekends. But if you play later in the evening or early in the morning, you'll have a much more enjoyable time exploring the world.
12. Use Ingress to find PokéStops
Niantic used many of the maps within its previous game, Ingress, to populate PokéStops and Gyms in the Pokémon Go world. You can use Ingress's map system to figure out where, exactly, you should target your hunting efforts. If you see Portals on Ingress's map, those translate to PokéStops so no worries.
13. Do some lazy pokemon hunting
If you are interested in lazy Pokemon hunting then drop lures at bars or at coffee shops and just sit back and wait. You'll usually get a new Pokémon spawning inside the Lure every 3-5 minutes, with a chance of a rare Pokémon appearing. You can stack this with Incense, as well, but Incense will spawn many more Pokémon if you're actually walking through the world up to 1 a minute as opposed to staying still for more than one every 5 minutes.
14. Wait as you level up for more evolving creatures
It is always tempting to boost and evolve your first Pokémon but as you level up you will find lots of high level creatures which will often become much more powerful when evolved.
15. When evolving creatures, choose the higher-level creatures
When power boosting your Pokémon, you'll see a level ring around their portrait. The amount filled in the ring will indicate their level in comparison to your own max level (the far right side of the ring). If they're close to your level to begin with, the result will be a much-higher evolved creature.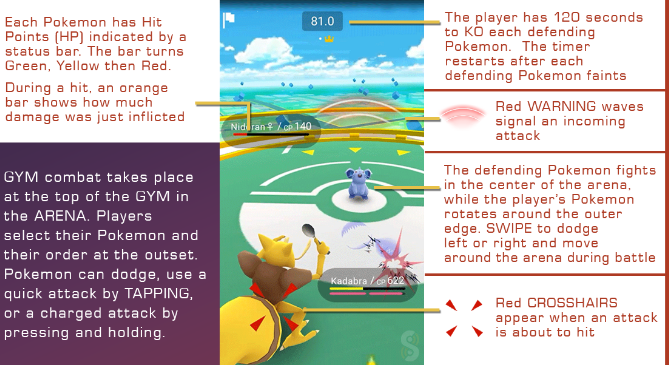 16. Use Lucky Eggs before an XP spree or evolving Pokémon
Lucky Eggs, which you can get as level rewards and buy from the Shop, will double your personal Trainer XP you collect for 30 minutes. You can use these pretty effectively to grind up your level while catching multiple Pokémon, but the best time to use these eggs is when you're evolving Pokémon. Normally, you get 500XP for evolving Pokémon; with a Lucky Egg enabled, that jumps to 1000XP every time. If you have a ton of Pidgeys, for example, you can evolve them into Pigeottos with just 12 Pidgey Candy and loads of experience as well
17. Move your phone to get your egg to hatch
You can move your phone around your room if you cannot walk to 9.8km/10km for egg to hatch. What you need to do is just move your phone back and forth on your desk or around your office and eventually your egg will hatch. You can trick the game into thinking you're walking.
18. Match up Pokémon with their opposing types before a battle
As you see in real world some people are more successful than others. So here in the game each creature has a primary type, which usually matches up to some sort of element. You can find each element type, and what opposing types of Pokémon are best-suited to take them down: Normal: Fighting; Fire: Water, Ground, Rock; Water: Electric, Grass; Electric: Ground; Grass: Fire, Ice, Poison, Flying, Bug; Ice: Fire, Fighting, Rock, Steel; Fighting: Flying, Psychic, Fairy; Poison: Ground, Psychic; Ground: Water, Grass, Ice; Flying: Electric, Ice, Rock; Psychic: Bug, Ghost; Bug: Fire, Flying, Rock; Rock: Water, Grass, Fighting, Ground, Steel; Ghost: Ghost; Dragon: Ice, Dragon, Fairy; Steel: Fire, Fighting, Ground and Fairy: Poison, Steel
19. Dodge at the start of each battle
When you swipe left or right to dodge at the beginning of a battle, you'll often give yourself an extra attack or two before your opponent can catch up. This is especially true for smaller, quicker types like Eevees, whose quick burst attacks and dodges can take down a big creature before they can react.
20. Attack a neutral gym
If you win a battle at an enemy gym, you may be surprised when the enemy team retains possession of it. That's because gym ownership is based on overall team prestige. You may have to battle a gym successfully multiple times in a row to lower the gym's prestige to zero. Bring friends along to make the takeover process faster. Once it hits zero, the gym will become neutral and you can install one of your own Pokémon to defend it. Gym leaders are determined by which Pokémon at that gym leads in Combat Points, or CP. For every gym you lead or support, you'll get a daily package filled with Pokécoins for use in the shop.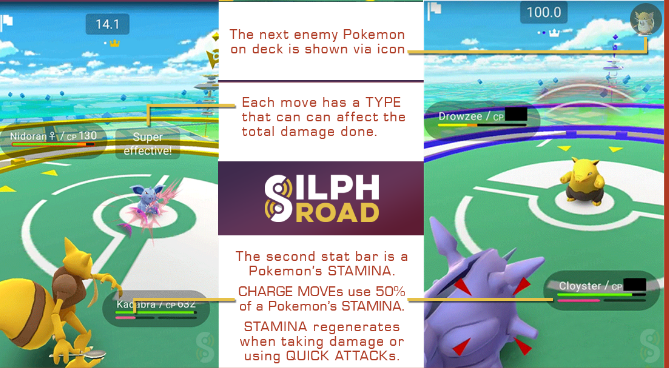 21. Add Pokémon of different types to a friendly gym
Adding a Pokémon to an already-friendly gym you need to make sure you have different types of Pokémon to add . It is because one type might be incredibly vulnerable to a trainer with other type of Pokemon.
22. Get Pikachu as your starter
Get Pikachu as your starter Pokémon. When Professor Willow presents you with a Bulbasaur, Squirtle, and Charmander on your map, simply walk away from them. Once you get out of range, the three critters will appear again next to you. Repeat the process, walking away from them four times. The next time they reappear, a Pikachu will also be there waiting for you.
23. Train your Pokémon at friendly gyms
Gyms also have levels of their own, based on their battle prestige. The higher level the gym is, the more people on your team can put Pokémon in the gym. The more Pokémon there are in a gym, the harder it is for challengers to initiate a takeover. Training your Pokémon is simplejust visit a Gym that's already controlled by your team. Once there, you can train by battling against your own team's Pokémon. Defeat all of them and your Gym's Prestige will go up, making it more difficult to be defeated by another team, and also opening new slots for more defenders to be added.
24. Battery saver mode and battery packs
The game and the GPS tracking it requires drain phone battery life quickly. Additionally, you have leave to the app open to get notifications of nearby Pokémon. To get the most game time out of your device, close your other apps and turn on your phone's "Battery Saver" option. You should also invest in a couple of portable power banks to charge your phone. Buy ones that pack at least 10,000 mAh of charge, to stay tuned to Pokemon.
25. Sort your Pokémon
Tired of scrolling through your bag in search of a Clefairy you know you caught yesterday? Take advantage of the in-game sorting options. On the Pokémon view interface, tap the icon at the bottom right of the screen. You'll be given numerous sorting options to choose from, including name, time caught, combat power, your favorites, and more.
So these tricks will surely make you a perfect Pokemon Go trainer
Now for some shopping spree that you can buy Pokemon accessories, enjoy at restaurants and bars, music and theater all this with below listed 25 Pokemon Coupons and discount offers you can use and save some money.
1. T-Mobile has added Pokémon Go-themed items to its regular itinerary of Tuesday giveaways
Startedon July 19, data consumed by T-Mobile customers while playing the title won't count against data caps if they sign up for an exemption through the T-Mobile Tuesdays app. The carrier is also awarding $100 in in-game currency to 250 people, and awarding five people a Pokémon Go "hunting trip" anywhere in the U.S.
What you can get in the deal
•Free, unlimited data on Pokémon Go, so it won't touch your high-speed data—for a full year!
•Free Lyft rides up to $15 to get to a new PokéStop or Gym
•Free Wendy's Frosty to fuel up for your hunting trip
•50% off select accessories – including portable power packs and chargers at T-Mobile stores – so you can keep on playing for hours
2. Free First Date
Wanna have your first date. Use Coupon Code POKEDATES2016 at Pokie Dates
3. Silverton Casino Offer
At Silverton Casino find four Pokémon stops and two gyms." "If you show your Pokémon Go phone to the bartender you'll get a $2 draft
4. The Melt free order
Local burger chain The Melt is offering a free order of "naked" fries to any customer who shows that they have Pokémon Go installed on their phone. The deal will run through August 1. You can find locations in Berkeley (2400 Telegraph Ave.), Cupertino (20803 Stevens Creek Blvd, Suite 110),Embarcadero (1 Embarcadero Center), SF's Howard Street (557 Howard St.), Saratoga (1410 El Paseo De Saratoga) and Stanford (in the Stanford Shopping Center, near Pottery Barn — 180 El Camino Real).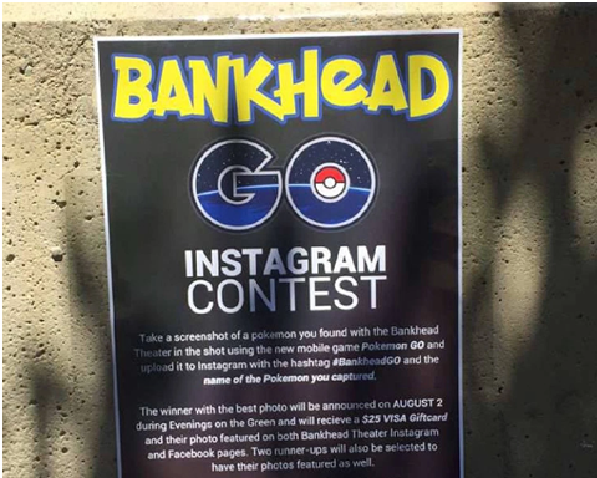 5. Pokémon Go Instagram contest
The Bankhead Theater (2400 First St.) in Livermore is running a Pokémon Go Instagram contest. If you take a screenshot of a Pokémon you found hanging out in front of the Bankhead upload it to Instagram, and tag it with #BankheadGO and the Pokémon's name, you could win a $25 Visa gift card. The contest ends July 31. Check out the Bankhead Theater on Facebook for more details!
6. Hot Topic Deal
Hot Topic is giving a 25% off discount on Pokémon merchandise to players who show their Pokédex to employees at checkout in brick-and-mortar stores. Online orders of Pokémon merch are automatically discounted. The offer is available for a "limited time."
7. Pokéstop Pizza Special offer
AFKgg Gamer Lounge (163 W. Santa Clara St.) in San Jose ran a "Pokéstop Pizza Special" this week, offering $5 a slice until 3 p.m. Their Facebook page indicates they have plans for more Pokémon food and drink specials in the coming weeks.
8. The Vitality Bowl offer
The Vitality Bowl on Bernal in Pleasanton (6654 Koll Center Pkwy., #335) is getting competitive with their discounts. For those not in the Pokémon Go know, players over level 5 are given a choice of teams: Team Mystic (blue), Team Valor (red), and Team Instinct (yellow). This week, customers who prove they're on Team Mystic (like yours truly) get a 10% discount on their purchase.
9. Westgate Las Vegas Resort offer
Westgate Las Vegas Resort, which is welcoming players with open arms and has already offered dining "PokéSpecials" including "PokéBowls made with Ahi Tuna Poke, seaweed and sesame seeds" and "fresh-baked PokéBalls Cookies.
10. Pokemon Go" Bar Crawl for Two or Four from Pokémon Go Delaware (Up to 58% Off)
Choose Between Two Options
•$15 for a Pokémon Go Bar Crawl For Two ($30 value)
•$25 for a Pokémon Go Bar Crawl For Four ($60 value)
Along the route that begins in Trolley Square, eight different Pokéstops will all have lure modules attached for four straight hours, vastly increasing your odds of catching a good 'mon, and each participating bar also keeps trainers sticking around with $2–$4 drink specials, free WiFi, and hubs for charging your phone.
11. Free Live Music
At Tivoli village the mall unveils a new dining event series featuring live music from local performers, free drinks and brunch fare July at Cantina Laredo then moving to Brio through August. Head over from noon to 3 p.m. Sunday to try cocktails and guacamole at Cantina Laredo. The brunch festivities continue at Brio the following four weekends July 23 through Aug. 14. Outdoor terrace seating will be available. Participants will receive one free mimosa when enrolling in Brio's loyalty program.
12. Free Cheese
Eli's Cheesecake in Chicago is offering free slices to players who show that they've hit up the restaurant's Pokéstop, while Pastoral, the city's premier cheese shop, is offering discounts of up to 20%, based on the Pokémon that players have previously caught. Meanwhile, Mediterranean fast-casual chainZoe's Kitchen is offering $25 gift cards to players who tweet pictures of the Pokémon
13. 10% Discount at Mad Fox Brew
Mad Fox Brewing Company, the brewery, which doubles as a gym, is offering a 10 percent discount to guests who catch a Pokémon near their beer. Tweet your photo evidence to @madfoxbrewing.
14. Avail offer at Astro Doughnuts & Fried Chicken
From Friday to Sunday, you can get the "Poké Ball Doughnut," a vanilla doughnut topped with vanilla and raspberry glaze and a buttercream center. The treat is $2.65 and available at both locations and the food truck.
15. Offer at Duffy's Irish Pub
On Thursdays for Pokéman fans at Duffy's the bar and PokéStop will set up lures along with a $6 Pokemangorita for guests.
16. Happy Hours on Sundays
At John Strongbow's Tavern Happy hour on Sundays is dedicated to the game. From 4:30 to 7:30 PM, the bar and Pokéstop will have $5 Squirtle, Pikachu, and Charmander-inspired cocktails.
Here are the Pokemon Go coupon codes to avail at pokemon go center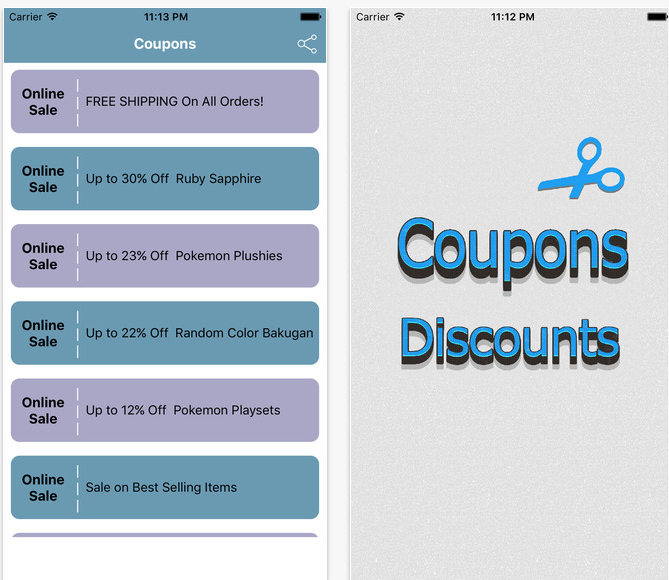 17. Pokemon Free Of Charge Load Get a Free Pack
Use coupon Code: pokemonji30q1
18. Pokemon Cost-Free Plasma Great Time XY Enhancer Package
Coupon Code: ashxy
19. Pokemon Free 100 Booster Packs
Use coupon Code: pokemonopenapptcgo
20. Pokemon Free Of Charge Wonderful Pokemon Requirements
Use coupon Code: 435f564rtrety
21. Pokemon Totally Free Package With Your Purchase
Use Code: POKEMONXY
22. Pokemon Cost-Free Outdoor Patio
Use Code: pokemonrules
23. Pokemon Free Mega Gyarados On Your Order
Use coupon Code: Jjauzmsys
24. Pokemon Free Pack Of Cindaquill
Coupon Code: Cindaquill2016
25. Pokemon 150 Greeting Cards
Use code nextdestinies
Also find free Poke Coupons Map at iTunes and save money with the best coupon codes to shop
Pokemon Go at Casinos
Mardi Gras Casino has a PokéStop at its main entrance
Casino Miami where you can load up on Pokéballs, healing potions and other miscellaneous Poké items
Gulfstream Park Racing and Casino have Pop-Up Pokémon Party scheduled for Monday, Aug. 1,
The Seminole Hard Rock Poker Open starts Thursday, July 28, at Seminole Hard Rock Hotel and Casino (1 Seminole Way, Hollywood, 800-937-0010.
Among its 28 tournaments are the Big 4 that end Aug. 16 and have guaranteed prize pools totaling $7.5 million. The championship has a $5,250 buy-in with a $5 million guaranteed payout, including $1 million for first place.
Tournaments include no limit hold 'em, Omaha 8 or better and HORSE, and have a range of formats such as shootout, deep stack and seniors (50 and older).
On Friday, Aug. 12, a charity tournament will benefit Maximum Hope Foundation, which gives financial help for rent, utilities, and groceries to families with children facing long-term illnesses. The nonprofit's founder is actor Brad Garrett, best known for playing Robert Barone on "Everybody Loves Raymond." Garrett will attend and start playing cards at 7 p.m.
The charity event's buy-in is $300. Players can enjoy the exclusive players party inside the hotel beforehand and compete for more than $30,000 in cash and prizes, including a seat at the Big 4 championship and a vacation to Mexico.
If you want to play in the tournaments, go to the casino early and register in person.
There are many other online or land stores in US that are offering Pokemon go discounts as well as coupon codes to grab and have fun. Also you can check out with US friendly online casinos for some pokemon deals that you might be interested in.
If still any one of you is left behind you can have the pokeman go app which is free to download on your iPhone and all you need is just get up and move out to begin the show.