Florida is known to be one of the best places if you plan to start your family and waiting for those final days. Whether you want to bask in the sun on a sandy island beach or want to cruise along the Gulf of Mexico, there is no such place to spend some quality time of babymoon than Florida. You can book and stay at one of many Florida vacation rentals for your upcoming babymoon. Here is a list of most easygoing Florida towns and cities where you and your partner can spend quality time before setting out on the beautiful episode of your lives.
Siesta Key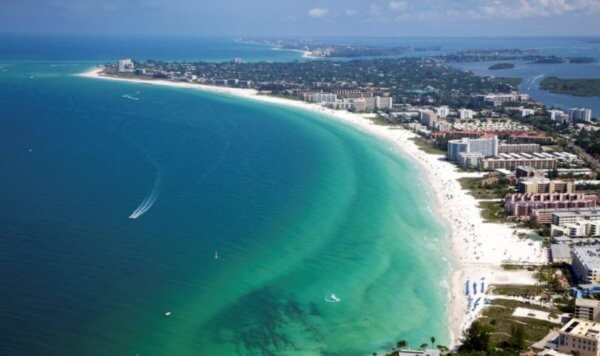 This is a very fascinating and gorgeous island located off the coast of Sarasota, where you can also look for vacation rentals. The tranquil beaches are most welcoming and exotic aspect of this island and the best attraction, displaying sugar-white sand and warm, crystalline water. Crescent Beach could ideally be the best place to start, which is incredibly beautiful and quite peaceful compared to other local beaches. You may also like to visit Turtle and Siesta Beach which are equally delightful choices. Enjoy water sports which are some of the amazing and most popular choice in Siesta Key, but you must not try water skiing or scuba diving with a baby on the way. Next, you could head to Kokomo Charters where you can spend a cruising on the water in a luxurious pontoon boat. Stop by Café Gabbiano for an amazing and authentic Italian dinner served in a rustic, romantic atmosphere.
Santa Rosa Beach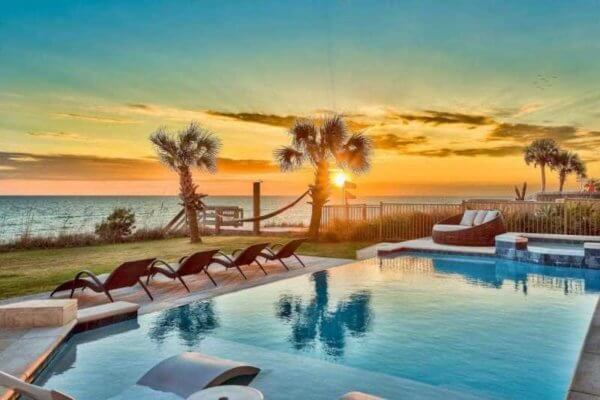 It is yet another enthusiastic community nestled along Florida's Emerald Coast. It's the best gateway to the serene Gulf of Mexico, with a range of vacation rentals close to the shores, as well as a number of trucked away vacation homes if you want to select something off the beaten path. The beaches are the most beautiful attraction that you can have in Florida, manifesting powdery white sand, as well as tranquil aquamarine water quite amazing for swimming. This place is packed with elegant boutique shops and restaurants. When you are hungry, Christiano's is a great option, offering mouthwatering conventional Italian cuisine and a cozy, romantic ambiance.
St. Augustine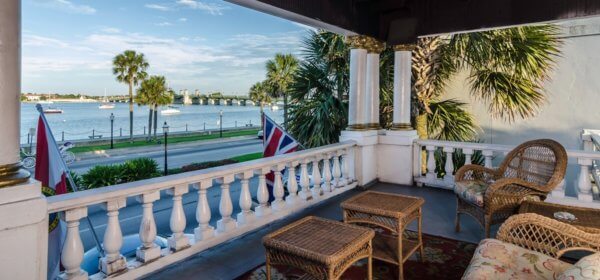 St. Augustine is the oldest city in the US, located on the northeast coast of Florida. With a rich history, the place is popular for its beautiful Spanish colonial architecture and its picturesque Atlantic Ocean beaches. You can start off your excursion by treating yourselves to a soothing couples massage at Poseidon Spa. You may also head to St. Augustine Beach and visit Barney's Beach Service to rent some beach umbrellas and chairs. Now it's time to do some exploring and St. George Street is an awesome option where you can get an eclectic variety of boutique and antique shops, museums, historic attractions, and several other attractions with classic Southern charm.
The Florida Keys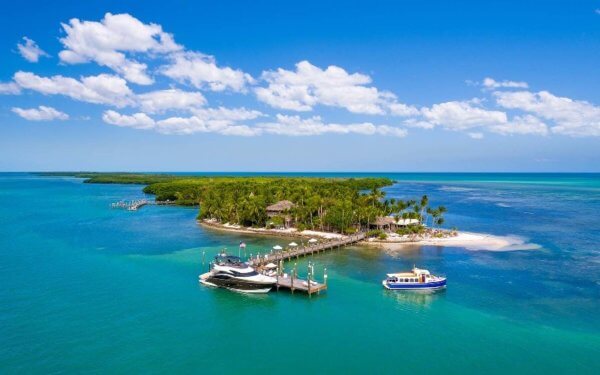 It is one of the most popular US vacation destinations. You can look for many vacation rentals, offering suburban charm. You can relax at Prana Spa where you can have a couple of massages in an upscale atmosphere with beautiful decor and soothing ambient music. Don't forget to stop by Louie's Backyard for great Caribbean-American food offered with a stunning ocean view. You cannot avoid visiting Azur restaurant which is another great and cool place to take a bit of an exquisite Mediterranean meal in a serene indoor or outdoor terrace environment.