Hawaii is a great place to visit and experience the utmost luxury at best resorts with swanky rooms, delicious dining, awesome activities, and beautiful beach locations. Hawaii welcomes all with loads of adventure for everyone, including private getaways that serve lovebirds and sprawling resorts with amazing pools and fun for the entire family. Here I have compiled a list of 5 top resorts that you should stay if you plan to visit Hawaii!
1. The Grand Wailea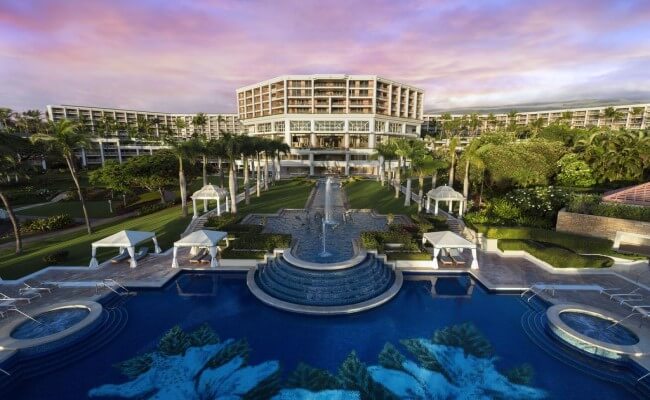 You can experience the opulence that The Grand Wailea offers to everyone – from stubborn children to the most discerning visitor. It features the 2,000-foot multilevel canyon river pool which is a lazy river and the only "water elevator" nearby, and the more decent hibiscus pool that welcomes you for an isolated poolside snooze. It also has the Grande Spa offering various spa treatments using local ingredients like Hawaiian macadamia nuts, cream and coconut milk, and pineapple. It has a range of small details like the 50 million dollars' worth of art available in the gallery to the gardens, to the assortment of gourmet restaurants, the Grand Wailea could be a grand utopia.
2. Turtle Bay Resort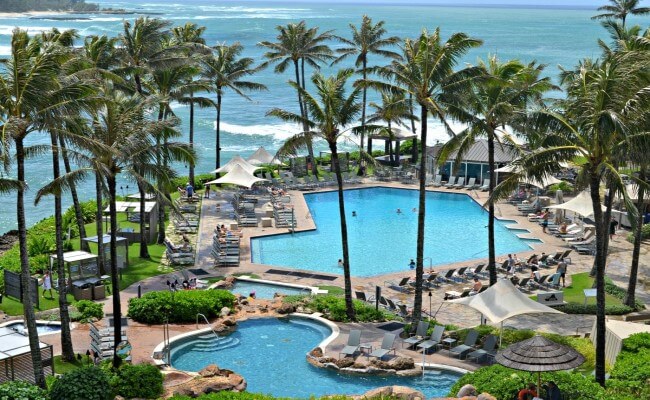 This resort is the most luxurious hideaway on the North Shore with 5 miles of beachfront to soak up. It is the best place for families and travelers looking to treat themselves. You can take part in surfing lessons, a kayaking excursion, horseback-riding etc. Go on for a hike along the 12 miles of oceanfront routes that weave through Ironwood trees and palms. You can stay in comfortable guest rooms and suites, private cottages and spectacular villas at beachside with up to 4 bedrooms and plenty of living space, which have a full kitchen and dining room where your private chef can prepare local delicacies.
3. The Ritz-Carlton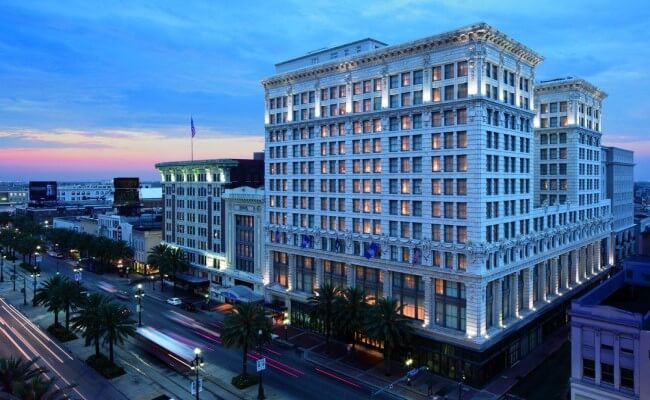 This is Kapalua's most unique and high-end resort located in isolation at the top of a cliff with amazing views of Molokai Island. This resort is constructed in the shape of a horseshoe wrapped around manicured grounds and a swimming pool connected by waterfalls.  The walkways lead to D.T. Fleming Beach Park, causal beach bar that offers umbrella drinks and 10 beachfront tennis courts. You can have various dining options ranging from fine cuisine to poolside snacks. You can also enjoy a children's program, full-service spa and can also play golf as the resort is surrounded by world-class golf courses.
4. Four Seasons Resort Lana'i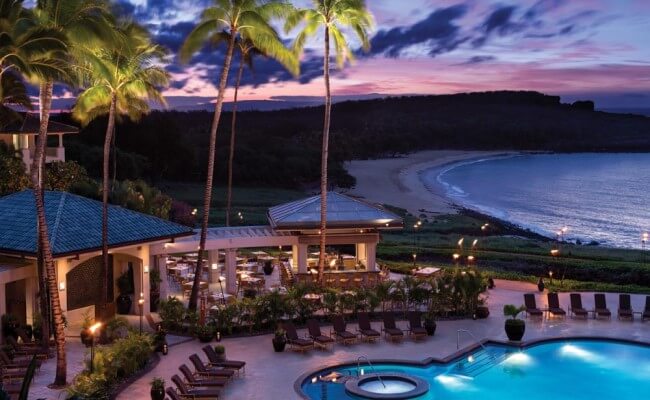 Four Seasons Resort Lana'i is located above magnificent Hulop'e Beach, which features exotic plants and wildlife, championship golf, award-winning restaurants, and archaeological sites. You can stay in the exquisite guest rooms of wicker or rattan furnishing, king or queen beds, and top-class amenities and all facing either the manicured gardens or have waterfront views, and every room has a private lanai or balcony. To relax, you can visit one of the resort's decadent spa treatments, like the pineapple citrus body polish or hot-stone massage.
5. Halekulani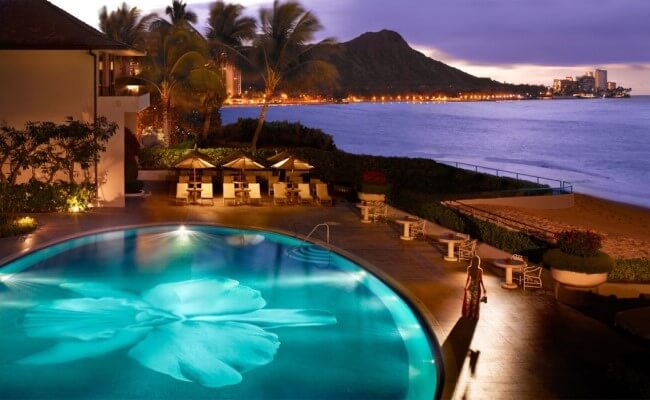 Halekulani is known to offer an oasis having fountains and greenery away from the urban clamor of Waikiki. You can have the most amazing guest rooms with a fabulous ocean view. Some other features include a glass-walled shower and separate soaking tub, with top-of-the-line bath products, soft and comfy robes, and wireless Internet. This hotel also house La Mer, a AAA Five Diamond Restaurant – one of Hawaii's best oceanfront restaurants for decent dining. You can also enjoy breakfast or sip Mai Tais later in the day time at the House Without a Key, which is a place serving light meals and cocktails coupled with live Hawaiian music in the evenings.
Synopsis
So, friends are you planning a trip to Hawaii anytime soon? Chances are you would love to relax and enjoy the delicacies, amenities, and hospitality that the above listed top-rated resorts would offer.