Samsung has released yet another series of sexy and attractive smartphones that you're going to want to own and also keep protected. The best way to keep your Galaxy S10 safe is to have a case for it as an accessory. There are some amazing clear cases available online that you can buy. It will not only protect your phone from any untoward circumstances but any type of other damage while allowing the phone's color and design elements shine through.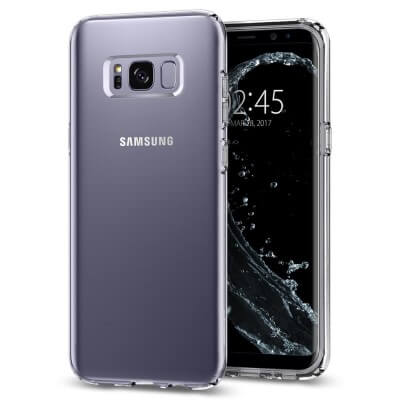 This case will offer you sufficient protection that will not only cover up all the minor details just for S12, but you will also receive protection against scratches and drops as well. It is also shock absorbent, and it is easy to apply and remove. The best part is it is quite cost-effective for a clear case. You can get it at Amazon for just $12.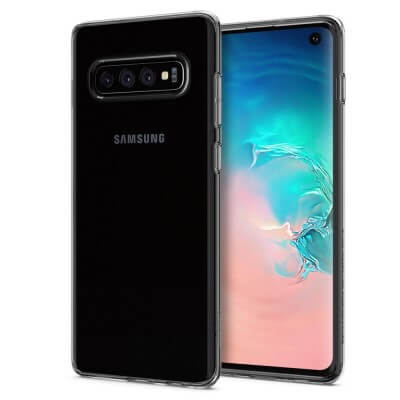 This Presidio clear case is a fusion of rigid shell with Speck's trademark Impactium layer designed as shock observer from drops. When two components combine it creates a very reliable single-piece clear case that's slender enough to support wireless charging and also it is coupled with a lifetime warranty. It is available for $40 at Amazon.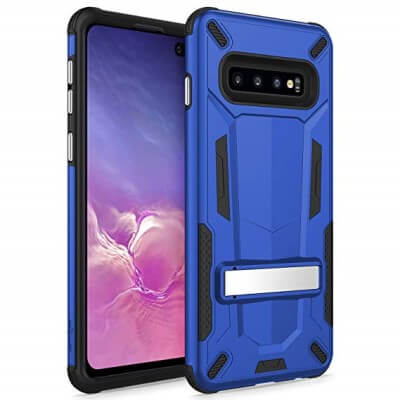 This is a really tough and rugged case as Zizo is known for making such cases that sometimes come off somewhat too lurid, but they actually did refine visibility with the design of this clear case meant for the Galaxy S10. Available at Amazon for $14 it is an altogether clear case or with simple color accents all over the edges that actually pop.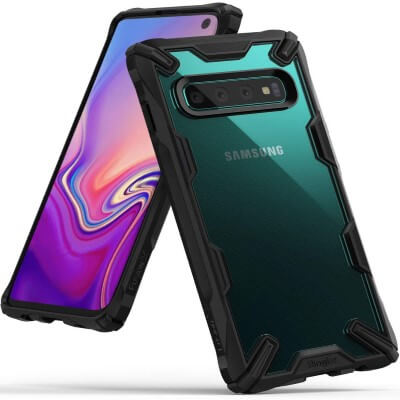 Ringke has a full lineup of cases specially made for the Galaxy S10, but it is always great to have a good Fusion series clear case. This case is packed with a rigid PC panel on the back along with a shock absorbing TPU frame available with black and blue accents. It is available for $14 at Amazon for you.
5.     X-Doria Defense Shield Series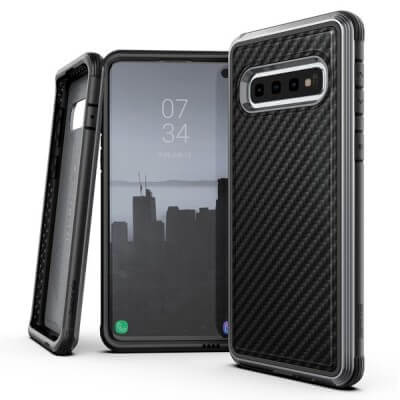 X-Doria's Defense Shield series is known to offer a clear case, ruggedly handsome, that has cleared the drop tested to 10 ft and rock-solid in the hand with a clear rear and a colored bumper. These red and black bumper variants are amazing but the Iridescent's purple/green/blue shimmer is quite suited to the S10's Green and Blue colors if you are fond of green. You can have this amazing case just for $30 at Amazon.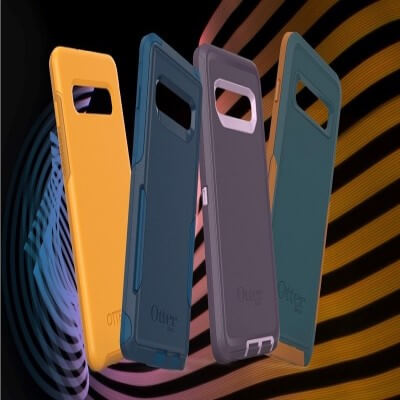 OtterBox is one of the most reliable names in smartphone cases. Although its products are expensive but coupled with a lifetime warranty, excellent customer service, and most importantly, they actually keep the promise of keeping your phone safe. This Symmetry Series case was crafted to be thin and pocket-friendly while retaining the look of our new phone. You can have this amazing project from 49 at Amazon.
Synopsis
There are many great clear cases available with almost every price tag, I'd personally recommend the most affordable and reliable Spigen Liquid Crystal the best fit. It all entirely depends on how you want to your mobile to look like.