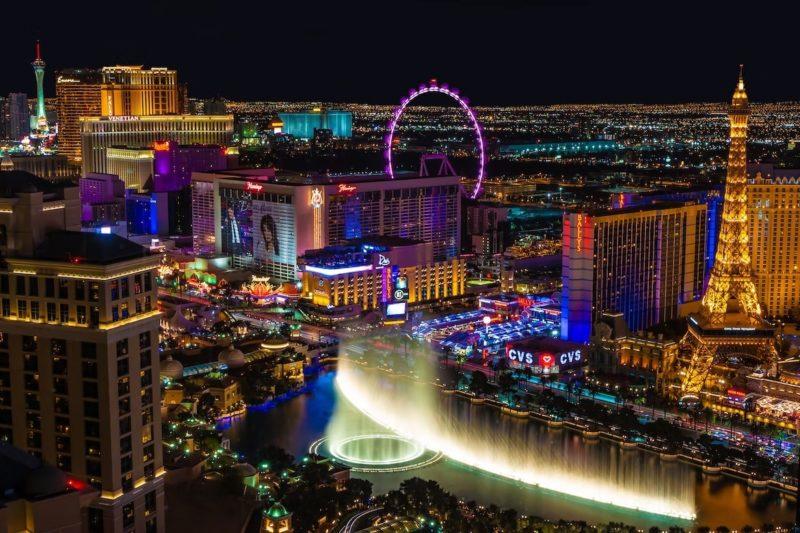 Las Vegas or known simply as Vegas, is the 25th-most populous city in the United States, the most populous city in the state of Nevada. Las Vegas is an internationally renowned major resort city, known primarily for its gambling, shopping, fine dining, entertainment, and nightlife. The Las Vegas Valley as a whole serves as the leading financial, commercial, and cultural center for Nevada.
Also known as the Entertainment Capital of the World, and is famous for its luxurious and extremely large casino-hotels together with their associated activities. It is a top three destination in the United States for business conventions and a global leader in the hospitality industry also.The city's tolerance for numerous forms of adult entertainment earned it the title of "Sin City" and has made Las Vegas a popular setting for literature, films, television programs, and music videos.
Due to the impact of the coronavirus (COVID-19) pandemic, the number of visitors to Las Vegas in the United States dropped sharply in 2020. In 2021, Las Vegas recorded roughly 32 million visitors. Though in 2019, it was 42.5 million. For latest number click here.
For many no matter who you are there is one place that you need to see before you die: Las Vegas. This infamous city has captivated visitors from around the world with its wild nightlife, larger than life casinos, fine dining & exotic entertainment. While you don't have to get as crazy with your friends in Vegas as the cast of the Hangover, there are a few incredible things that you must experience while you are in Sin City. We proudly present the top 10 must see attractions in Las Vegas.
#10. The Gold Strike Hot Springs
The Gold Strike Hot Springs is one of the better-kept secrets about Las Vegas. A 40-minute drive outside the city, the springs offer a unique and transformative experience for those who can rough the approximately 4mi (6.5km) hike, which takes about 3 hours and isn't suitable for young children or animals.
#9. Bellagio Conservatory and Botanical Garden
Located across from the hotel front desk, the Bellagio Conservatory and Botanical Garden changes throughout the year thanks to the over 100 gardeners designing and caring for the facility. Just like the fountains in front of the property and the glass flowers in the lobby, the conservatory and garden make the Bellagio a worthwhile visit as you walk around the gardens.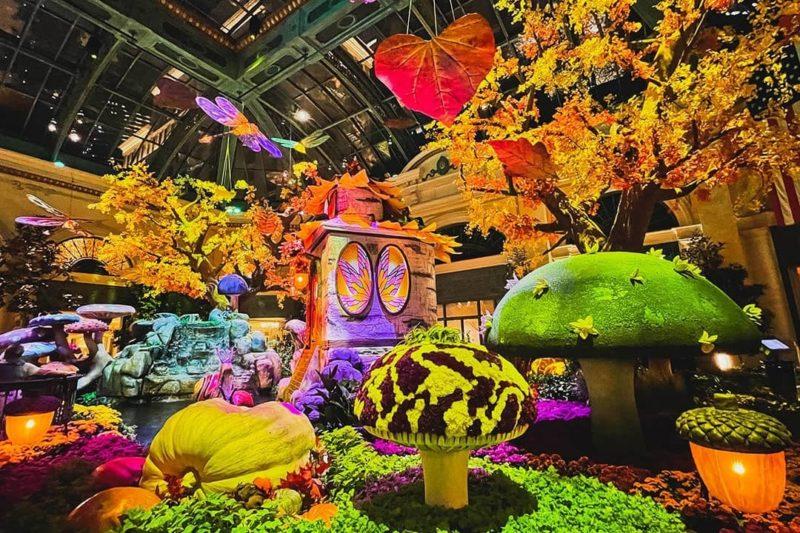 #8. Neon Museum
The Neon Museum tells the city's story through neon signs. Located next door to Cashman Field off the Interstate-15 highway, the collection of hotel and business signs shows the evolution of Las Vegas, from its early days as a stopping point on the way to California to its status as a top tourist destination. While tours occur daily, they are limited and sell out quickly.
#7. M&M World
If you love chocolate then you will love to be at M&M World. Located next door to the MGM Grand on the Las Vegas Strip all the visitors are drawn in by the chocolate aroma and the bright colors in the window display. Inside, visitors can get lost on four floors of souvenirs, movie posters and candy displays. You can also personalize their own M&Ms, which makes for a great treat to take home.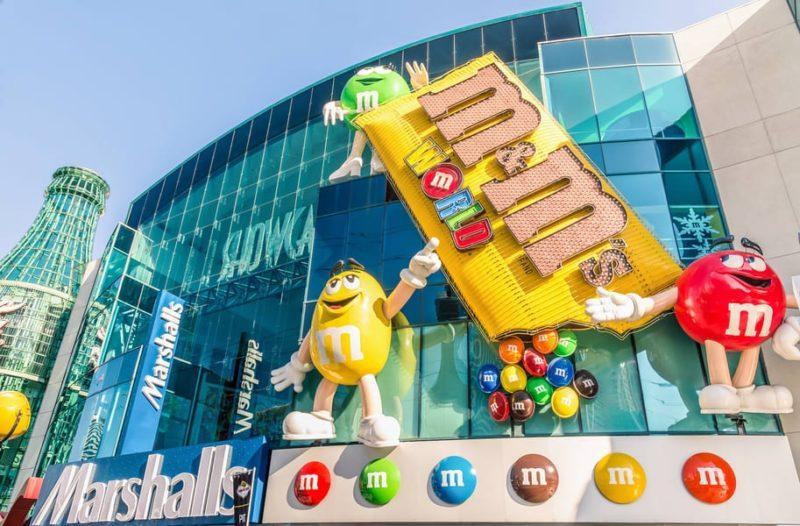 #6. Sky Combat Ace
Ever wanted to take the wheel of a plane and perform intense aerial acrobatics? Well you need to cross that off of your bucket list with the experienced flight instructors at Sky Combat Ace. They allow you to fly the plane and get your thrills by participating in dog fights with rival airplanes & reach 8g's of pressure with an impressive array of moves that would make Tom Cruise jealous.
#5. Exotics Racing
Quit dreaming and step into the driver's seat as you push a Ferrari to its limit on this 12 mile long racetrack. You can pick between 50 different exotic cars to complete any driving fantasy you have been holding in while driving your Geo Metro to work every day. You can also do a ride along with a drifting professional as he shows you the mind bending prowess of the Corvette Z06 as you two careen around the race track!
#4. Vegas Indoor Sky Diving
For those of you who want to experience the thrill of Sky Diving but don't want to suffer a heart attack while being pushed out of a plane, Vegas Indoor Sky Diving has you covered. In their custom made wind tunnel you get to experience the beauty of flight from the impressive thrust of the 120 mph winds generated by their floor fan. You can lie flat to get started and then move on to doing full on tricks in the air.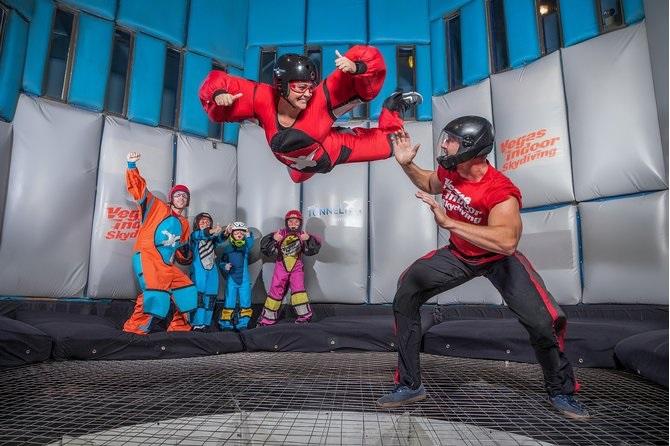 #3. Larry Flint's Hustler Club
No matter whether you are celebrating a night out with your friends or partying with your life partner a Vegas strip club has to be on your night itinerary. Everyone can learn a thing or two from a Las Vegas strip club, especially this one. At 4 stories tall & covering a staggering total of 70,000 square feet this mammoth strip club is something that will revolutionize your views on exotic dancing.
#2. VooDoo Rooftop Night Club
Grab a drink and get crazy with someone you just met at this impressive rooftop night club. Located on the 51st floor this club boasts a breathtaking view of the Vegas Strip that you will never forget, even if you don't remember the rest of the night. So stop by and let loose at this iconic nightclub.
Also there is a VooDoo Zipline at the Rio Hotel is an adrenaline junkie's dream. Open 23 hours a day, seven days a week, VooDoo Zipline offers a unique view of the Las Vegas Strip through a thrill ride at 33mph (53kph). The ride takes off at the VooDoo Lounge and allows visitors to ride alone or with a friend.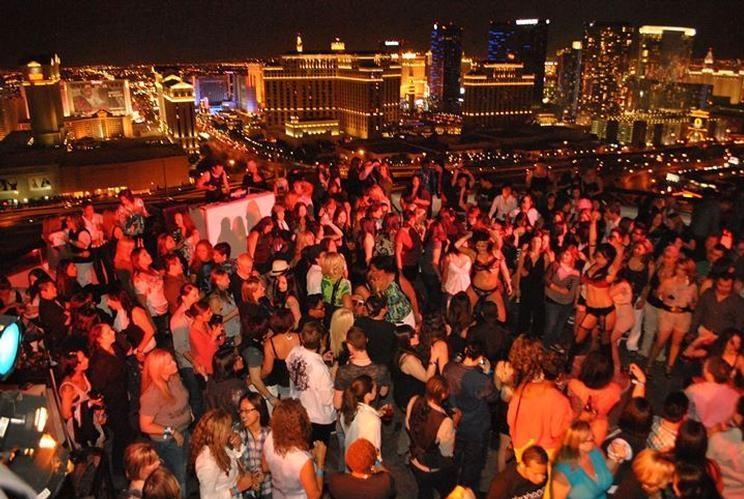 #1. Gambling on the Strip
How could we have a list of things to do in Las Vegas without gambling? Gambling is the heart and soul of Las Vegas and you would be missing out on some of the world's most impressive casinos. The casinos on the strip will put anything that you have seen to shame with their sheer size, number of activities, entertainment, gourmet food, bars and incredible design.
Vegas Strip is approximately 7.2 km stretch of Las Vegas Boulevard and is one of the most famous streets in the world. Here you will find luxurious hotels and resorts resorts in the Las Vegas Valley. With millions of visitors visiting this strip each year it is an ideal place to do exciting things in Vegas on your own, with kids, with your family. The famous boulevard received its name from former Los Angeles vice cop and hotel owner Guy McAfee; he christened the section of Las Vegas Boulevard after the Sunset Strip in his hometown.
So don't waste your money all in one place because there is plenty to see in Las Vegas!