Even though Facebook is packed with slot games, few are geared towards Christmas. With the holidays approaching fast, relieving the holiday stress is essential. It's only the beginning of December & we are already scrambling to organize family trips & shopping. To avoid becoming a casualty of the holidays we need to play some festive slot games.
Nothing is more intriguing than the holidays. It can be a love-hate relationship, but in the end, it's good to shake things up. Once you get into the spirit things will go a lot easier, so it's important to have the right tools.
While Christmas music will make you want to drive your car off a cliff, Christmas-themed games will cheer you up. A tantalizing distraction can be a lifesaver. For this reason, we have written an in-depth review of Christmas Slots. Prepare to dive headfirst into the number one Christmas slot game on Facebook!
Christmas Slots Gameplay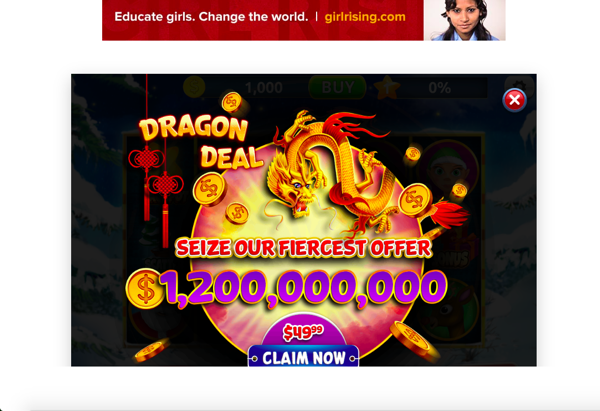 Once the game loaded, I was faced with an idle slot reel. Slightly perplexed about the lack of a lobby I tried to spin. Before I could click anything a pop-up appeared. It alerted me that I was eligible for the Dragon Deal of the Day. I could get 1,200,000,000 coins for $49. I wasn't about to blindly invest in anything, so I politely declined this epic offer.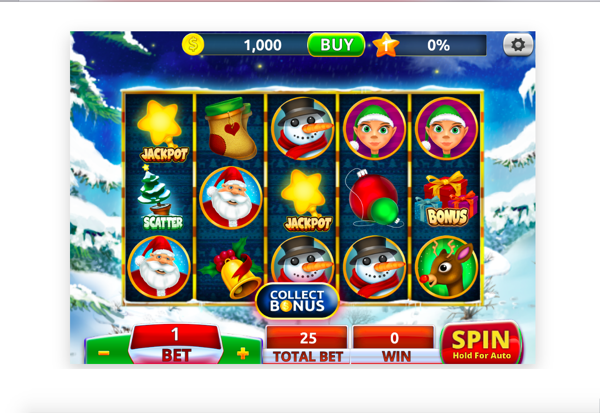 Once again I was faced with the slots. This time I was able to collect the bonus, which bumped me up to 1,500 coins! Emboldened by this welcome surprise, I started spinning furiously. After multiple spins, I achieved a level-up! This increased my max bet by 5 per line & gave me a 350 coin bonus. This valiant victory put me back in the action!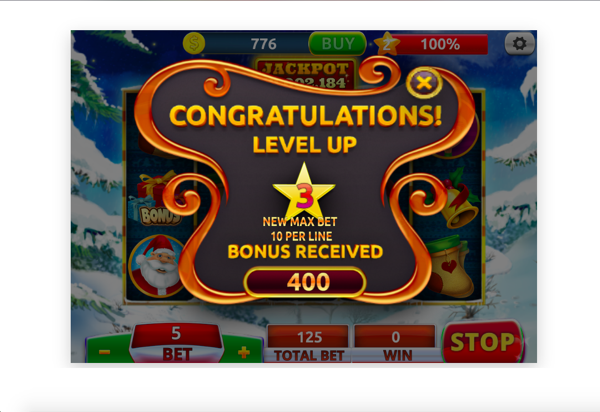 Before I could raise my max bet I was bombarded with another ad. This time Christmas Slots wanted to peddle 100,000,000 coins for 0.99 cents. The coins got cheaper the more you declined, so I refused their generous offer. Once I raised the bet to 5 per line things moved fast. I flew through level 2, winning multiple small bonuses. Just as my coins started dwindling I leveled up! This allowed me to bet 10 per line, as well as reward me with 400 coins. I was back on top!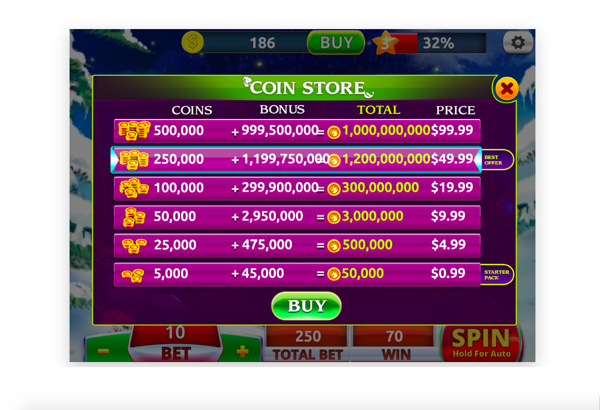 Even though it felt good betting big, it ended up being my downfall. At 250 a spin, my coins disappeared like some sort of cruel magic trick. In the end, I was faced with a slew of coin-buying options. I needed to save money for the holidays, so I quit while I was ahead.
Overall Review
Christmas Slots is a fun game that needs improvement. The actual slot game is all alright; it levels up just before you lose interest. The graphics are average, so don't expect the same calibre games as Slotomania. Since there is only one game there's an obvious lack of variety. Even though these sound like major flaws, they weren't the reason why I quit.
Hands down the worst part of the game is the incessant barrage of offers to buy coins. No one in their right mind would invest this heavily in a half-developed game. Do yourself a favour & stick to normal slot games.