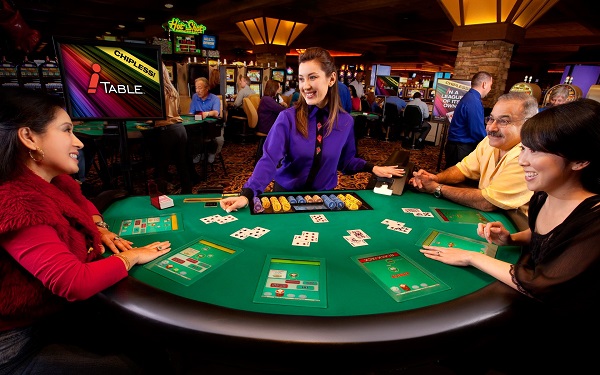 There are many people who claim to know how to beat the odds at the casinos, promising to show you exactly how they achieve these impressive feats for a hefty fee. The sad reality is that these people have accrued their fortunes by swindling hopeful players who just wanted to learn how to win big. You have to remember that the casinos have been around for a lot longer than you have. This combined with the fact that they have an unlimited budget and a team of hundreds of highly trained staff points to one thing: if you think you are going to outsmart the casino you have already lost. The odds are stacked against you and if you keep pushing your luck the house always ends up winning. Only after you have faced this inconvenient truth can you hope to gamble like a pro. This list will cover the basics on how to keep yourself from experiencing a financial crisis after visiting your local casino.
Rule #1: Only Bring What You Are Willing to Lose- This rule is crucial. I don't care if you worked in a casino for years, are an experienced card counter, or just watched Ocean's 11. Since the odds are against your finances you need to protect yourself by only bringing the amount of money that you can afford to blow tonight. This doesn't mean that you are planning on losing, but you need to accept the fact that bringing your last dollars hoping to pull a Hail Mary and leave a millionaire is not a wise choice. Leave your credit cards in your hotel and only bring what you are willing to spend. Remember that luck is chance, chance is odds & the casino has the odds stacked against you.
Rule #2: Keep Your Eye on the Clock- There is a reason why casinos have very few clocks and windows on their premises. They want you to sit and spend all of your money in one spot before you even realize how much time has passed. Don't let them fool you, you own a cellphone. Therefore you have the power to alert yourself to what time it is. Set your phone's alarm for 30 minutes when you sit down at a slot machine or table. If the alarm has gone off and you have not had good luck at the machine, get up and try another one. You need to at least break even in this amount of time.
Rule #3: Don't Forget to Take Breaks- This may seem a little obvious but there are a surprising amount of people who literally get sucked into the flashy machines & glitzy atmosphere of the casino. If you have been sitting in one spot for hours, you have lost your optimum level of focus. The human brain functions best in short bursts, when you strain it for hours you become nothing more than an automated robot. Never do anything just to do it. Get up and move around, get something to eat, do anything to refresh your mind. Stay alert and focus on what you are doing so you can actually have a fighting chance at playing wisely & winning.
Rule #4: Don't Gamble Drunk- This rule may seem silly, after all you are going to the casino to have a good time right? Sadly the reason waitresses continuously offer free drinks to players is that it makes them take more risks and lose track of how much money they have spent. Don't fall for this trick, if you are really going to gamble you need to be painfully aware of what's going on around you. Play to win, not to get obliterated on free drinks only to wake up broke the next day. Enjoy your drinks when you are finished gambling or when you are doing something else.
Rule #5: Know When to Quit- This along with rule #1 is arguably the most important thing to know for any person entering a casino. You need to keep track of what you walked in with and where you are at now. If you have doubled your money, cash out and leave. Don't be a hero, if you have already won the amount of money that you were willing to lose you should leave. Winning at a casino happens in bursts, so know when to walk away. If you keep testing your luck after winning in the end the house will be laughing with your hard earned money. So be smart, and remember who you are really playing against.