From rags to riches, the Fertitta family embody the American dream. When Frank Fertitta Jr. arrived in Las Vegas in 1960 he was determined to make a name for himself. He rose out of humble beginnings & made his family one of the most powerful in the world. Las Vegas was forever changed by the relentless entrepreneurial spirit of this infamous family. Fortunately, the family legacy didn't stop with Frank Fertitta. His two sons now manage an empire that covers more than just a slew of casinos. They own the UFC, the fastest growing sport in history. When you examine this family you can't help but admire their adventurous approach to business.
Brothers Lorenzo and Frank Fertitta inherited their father's casino business in 1993. They went on to acquire the rights to mixed-martial-arts league Ultimate Fighting Championship in 2001 for a tiny fraction of what the ultraviolent business is worth today. With offices in Toronto, Sao Paulo, Singapore, and London, UFC generates the largest pay-per-view audience in the world and is broadcast to more than 1 billion homes in 30 languages across 149 countries. The pair also owns Las Vegas-based Station Casinos, which emerged from bankruptcy in 2011 and now has 19 U.S. locations. The brothers launched ultimatepoker.com in 2013, the first legal online gambling site, but were forced to shut it down in late 2014 amid operational mistakes and a challenging regulatory environment.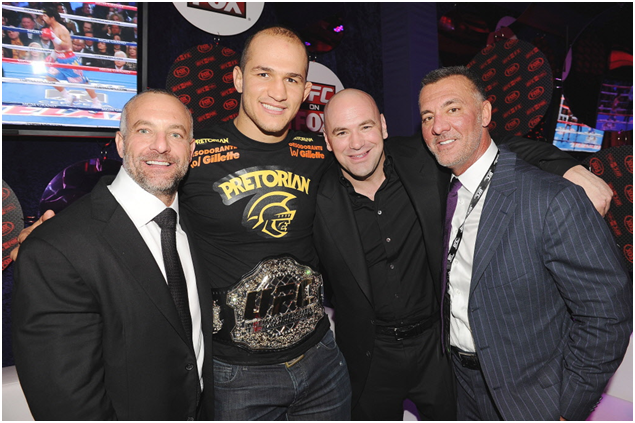 The Fertitta Family Fortune Was Built With Ingenuity
Frank Fertitta Jr. was a man who beat the odds & went on to conquer Las Vegas. In 1938 he was born into a humble family in Beaumont, Texas. He lived a normal life, graduating from high school & getting married. But this didn't quench his appetite for adventure. In 1960 he & his wife moved out to Las Vegas, Nevada. It was far from perfect, he ended up having to get a job at the Tropicana Hotel just to make ends meet while he learned to be a dealer. Once he finally became a dealer he spent the next 16 years rising up the ranks in the casinos. During this time he went from a dealer to pit boss, baccarat manager and then general manager at properties including the Stardust, Tropicana, Circus Circus, Sahara and the Fremont in downtown Las Vegas.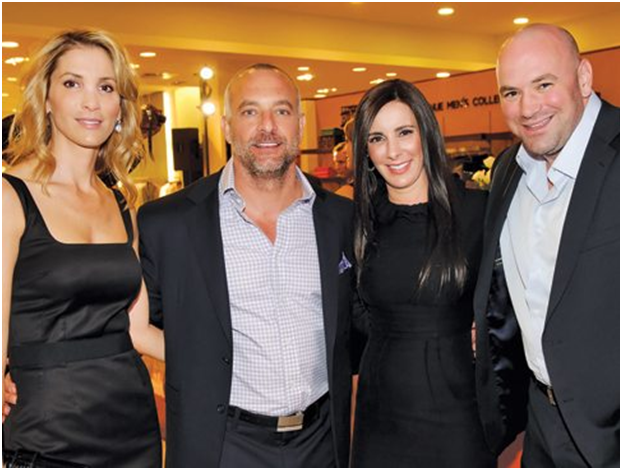 With his extensive experience in the industry he realized that Las Vegas lacked a place for locals to play when they got off of work. This inspired him to open his own business called "The Casino". At the time The Casino was located in an area that was practically desert, & everyone thought he was crazy. But in the end Frank had the last laugh as his casino exploded in popularity, going on to become one of the biggest casinos in Sin City. He parlayed this success into founding a gaming company called Station Casinos. He became a pillar of the Las Vegas casino industry & remained on top until his tragic death from heart complications in 2009.
Frank Fertitta Jr. taught his sons well, & they ended up saving the family fortune. Both Lorenzo & Frank Fertitta III inherited their father's tenacious approach to business. A begrudged bondholder caused Station Casinos to file bankruptcy in 2009. Even though the Fertitta family made shrewd investments to maintain ownership, another investment ended up becoming their salvation. This unexpected success did more than just save Station Casinos, it took the Fertitta family to a whole new level.
To everyone's surprise, a foray into mixed martial arts ended up growing the family fortune exponentially. In 2001, Lorenzo purchased the Ultimate Fighting Championship with the help of a childhood friend. With his brother's help they founded Zuffa LLC, which went on to dominate mixed martial arts. Zuffa LLC acquired World Extreme Cagefighting, Pride Fighting Championships, as well as their MMA rival Strike Force LLC. All of these companies were later absorbed by the UFC. Today the UFC is the fastest growing sport in history, as well as one of the most lucrative. Thanks to the combination of revenue from Station Casinos & Zuffa LLC both brothers are worth a staggering $1.5 billion.
The success of the Fertitta family proves that you don't have to be born into wealth to achieve success. The family fortune could have easily fallen apart if Frank Fertita Jr. hadn't instilled a strong work ethic on his children. Being at the right place at the right time is worthless if you don't have entrepreneurial mindset. Hopefully both brothers follow suit with their children so this empire will continue to grow.