Coronavirus fear has made the whole world panic. Coronavirus was first discovered in the late 1960s. The earliest discovered were an infectious bronchitis virus in chickens and two in human patients with the common cold. Other members of this family have since been identified and most of these have involved serious respiratory tract infections.
What is Coronavirus?
Coronaviruses are a group of related viruses that cause diseases in mammals and birds. In humans, coronaviruses cause respiratory tract infections that can be mild, such as some cases of the common cold and others that can be lethal, such as SARS, MERS, and COVID-19. There are yet to be vaccines or antiviral drugs to prevent or treat human coronavirus infections.
How did Covid 19 spread in 2020?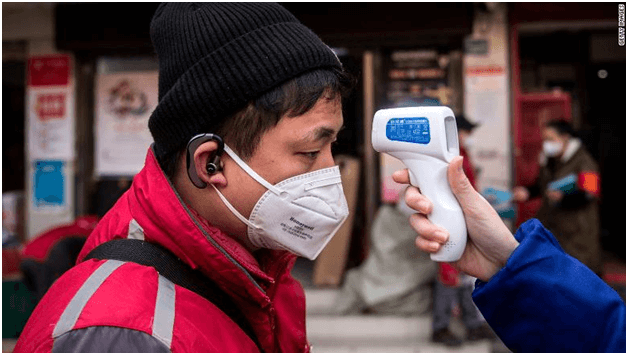 It is said that Covid 19 Coronavirus spread from Wuhan in China and has since spread globally, resulting in the 2019–20 coronavirus pandemic. Common symptoms include fever, cough, and shortness of breath. Muscle pain, sputum production and sore throat are less common. While the majority of cases result in mild symptoms, some progress to severe pneumonia and multi-organ failure.
The infection is typically spread from one person to another via respiratory droplets produced during coughing and sneezing. Time from exposure to onset of symptoms is generally between two and 14 days, with an average of five days. The infection can be diagnosed from a combination of symptoms, risk factors and a chest CT scan showing features of pneumonia.
The World Health Organization (WHO) declared the 2019–20 coronavirus outbreak a pandemic and a Public Health Emergency of International Concern (PHEIC). Evidence of local transmission of the disease has been found in many countries across all six WHO regions.
Click here to find WHO advice to the public
Can Coronavirus be found at casinos?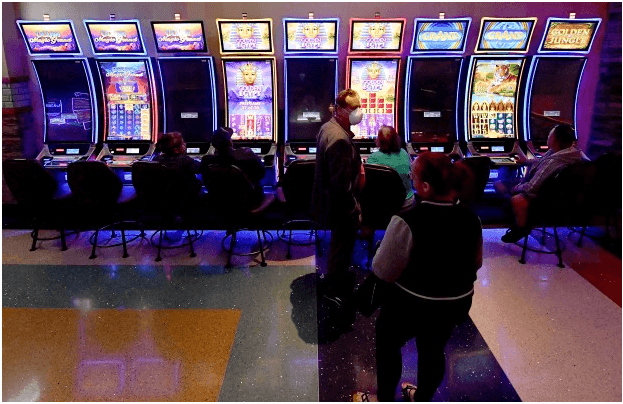 Coronavirus can be found anywhere including casinos. Yesterday Nevada ordered all casinos, bars, restaurants closed as U.S. coronavirus cases surge.
Nevada Gov. Steve Sisolak ordered the statewide shutdown of all casinos and gambling operations for 30 days. other nonessential businesses, including bars and restaurants, are to close as well. Businesses such as hospitals, gas stations and grocery stores will remain open. Restaurants and bars that serve food will have to close or transition to delivery and takeout only.
Affecting a $6.6-billion gambling business in Las Vegas alone this comes as the number of people testing positive for coronavirus in Clark County jumped to 42,
according to the Southern Nevada Health District. There has been one confirmed death in the state. As state governments close casinos as a part of the urgent public health response to COVID-19, elected leaders are urgently to support the workers and businesses who will bear the brunt of those effects.
Casinos in Atlantic City and in Maryland have been shut down. Wynn Resorts close its Wynn Las Vegas and Encore properties, while MGM Resorts International close all Las Vegas casino and hotel operations.
Most of the casinos have upgraded their cleaning measures in response to COVID-19, but many have also closed key amenities or closed entirely on a temporary basis.
Here find a list of casinos in Southern California that are closed.
How to stay safe from Coronavirus at casinos?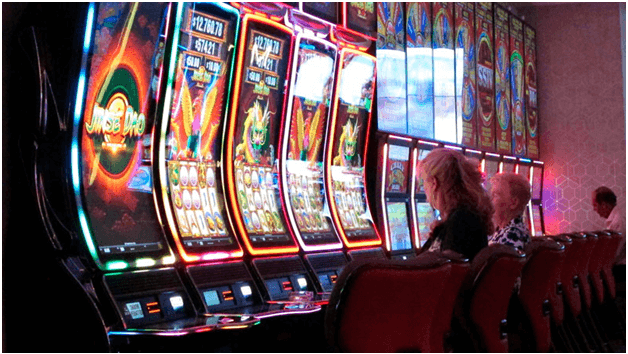 Though almost many of the land-based casinos in US and around the world are closed temporarily, still if you find any casino opened it's your duty to stay safe from Cornovirus at casinos.
Here are the few tips and preventive methods:
•Don't touch the slot machines or gaming tables before they are cleaned. Call the casino staff and ask them to wipe down the machines and any touched surface as frequently as every 30 minutes with the highest quality cleaning agents recommended by the CDC.
•Maintain a distance from other people playing at the tables or slot machines. Again request the casino staff to move the machines a distance apart from one machine to another so that you have enough distance to maintain.
•Always carry hand sanitizer, if not then ask the casinos to provide you with the new hand sanitizers. Don't use hand sanitizers that are already used by other people. Better have your own personal hand cleaner with you and clean your hands every 30 minutes with few drops of hand sanitizer.
•Take care that casinos have a good ventilation system to let the fresh air in.
•If dining at the casino see that the premise and restaurant is having hygienic practices
•The use of masks is recommended for those who suspect they have the virus and their caregivers but not the general public. So if you find someone sneezing or coughing ask them to wear a mask.
•Avoid touching your face and nose, better keep hands in your pocket.
•Note that there is no vaccine or specific antiviral treatment for COVID-19. Management involves the treatment of symptoms, supportive care, isolation, and experimental measures.
If the casinos are close don't worry about your wins. Win/Loss statements will still be provided once casinos open.
Also, you will continue receiving your offers and invitations. New offers and invitations will be issued once temporary closure of casinos concludes. Better play online and avoid going to casinos physically.
Best Alternative:- Play Online
The best alternative to play slots and casino games in this pandemic state is to go online. There are hundreds of legit online casinos to play slots, table games, live dealer games, lottery games, Bingo, Keno, do sports betting and more. All you need is to choose the online casino from the list provided and pick your gaming device, be it PC, tablet or cell phone and play instant games.
Here's is a simple guide to play online at casinos.
First and foremost you visit Winmenot.com and go to the casinos listed at the website. You will find the section named "Casinos" at the upper right-hand side of the site.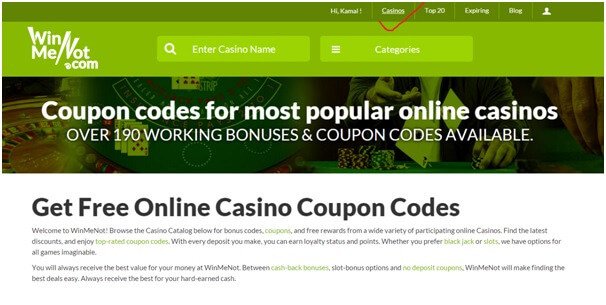 When you click on the casinos you will land in the page where you will find the names of the casinos and their alphabetical listings. As an example go to Prism Casino and click on that.
You can also type the casino URL https://www.prismcasino.com/ on your web or mobile browser to get going.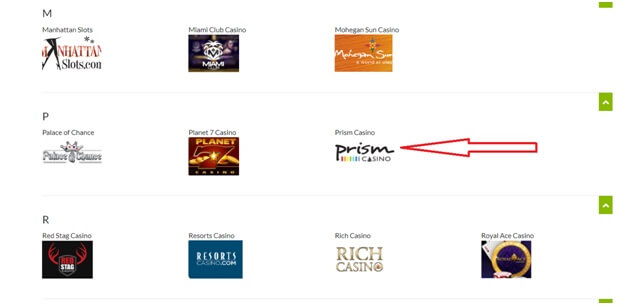 Soon online casino homepage will load on your gaming screen.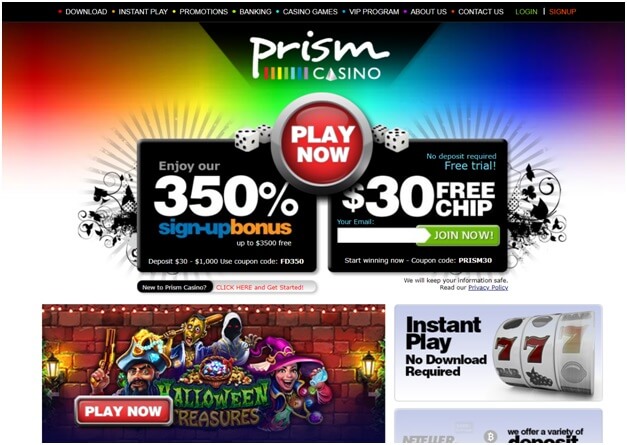 Choose the instant play version and click on the Play Now button
The registration page of the online casino will open where you need to fill a few of your details to open your online casino account. Choose your username,set a password, your email and select your country.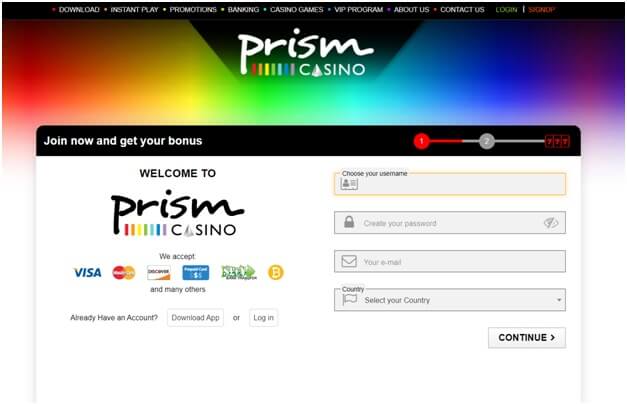 Next fill your first and last name, gender and DOB.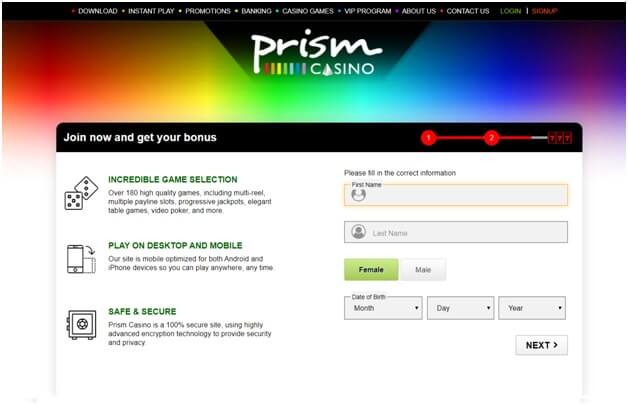 Enter your cell phone, Address, City, Zip code and province and you are all set to play.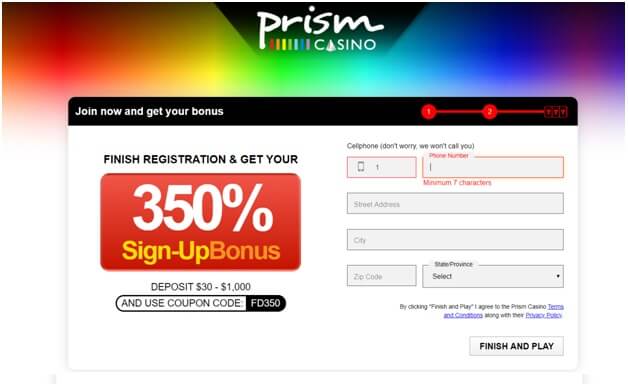 You will be taken to the cashier page to make a friendly deposit in US$ and play slots or games of your choice if you want real money play.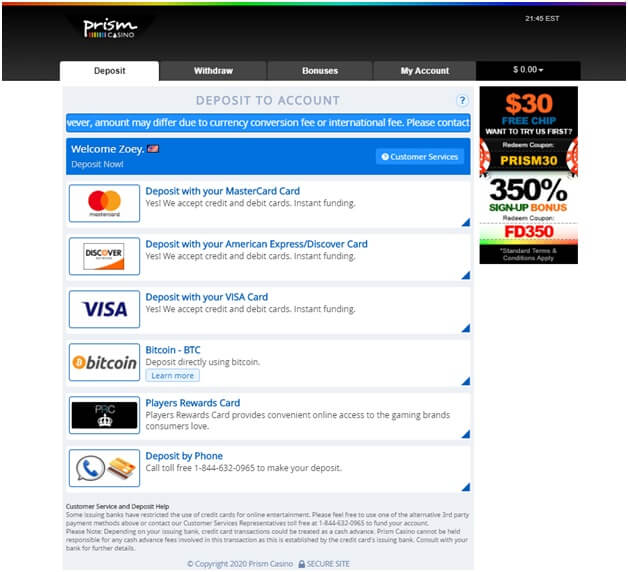 If you choose to play for free just for fun no need to make any deposit.
Go to the games lobby and select the game of your choice to play.
For real money deposits and real money play you will be offered awesome bonus offers as well like at Prism you get $30 free chip and 350% sign up bonus. For coupon codes at Prism click here.
Stay safe from Coronavirus even playing online
Though you are safe playing online at your own comfort zone at home, you need to still take precautionary measures.
Clean your laptop, PC or mobile from time to time with a good cleaner.
Wash your hands often even at home
Avoid eating while playing online as you are touching the device
Finally, stay safe staying indoors and avoiding the public at large or going to parks or other public places.
One important thing we at Winmenot will want to recommend to all our players: Don't panic ever, stay positive, if you get flu-like symptoms or cold or cough it is not coronavirus. The flu happens due to season change and goes away in time. Just isolate yourself till you get better. But if you feel you are getting worse then visit a doctor. Drink plenty of warm water, and feel good. Till the time being this pandemic goes away play at online casinos.