Every country, place or state has some amazing and naturally gifted wonders that become the cause of its popularity adding a new benchmark to its heritage. Let's talk about those 7 man-made wonders of the US. From a sculpture projected out of a mountain to bridges of magnificent beauty, these wonders are classic examples of engineering and design and works of genius brains.
1.     Brooklyn Bridge

This is situated in the East River, Park Row, Manhattan to Adams Street, Brooklyn, NY. The idea of a bridge to link Brooklyn and Lower Manhattan was conceptualized by the people of these two cities in the early 1800s to enable goods and people to easily cross the East River. But the design was proposed in 1855 and got approval 2 years later and work began on Jan. 3, 1870. The engineer Roebling had since passed away, hence his son, Washington, took over as chief engineer with the help from his wife, Emily. It was opened for public in 1883, which became a sign of greatness in New York. Today, it has become a National Historic Benchmark and it is the 44th longest main span among the world's suspension bridges.
2.     Golden Gate Bridge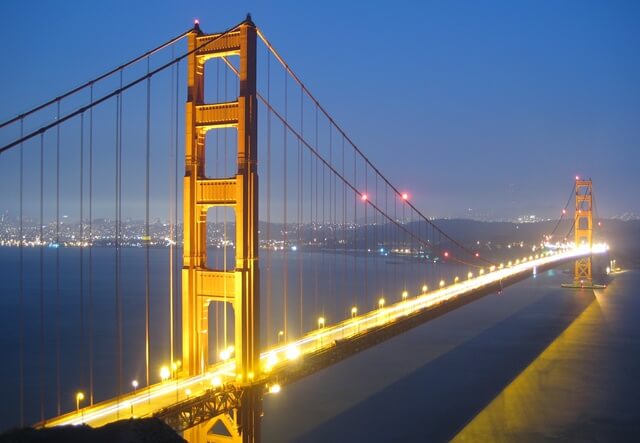 Located in San Francisco on US Highway 101, California it attracts millions of travelers every year to take a glimpse of this landmark. This bridge was proposed by Joseph Strauss in 1930. All 6 counties that were involved with the bridge, sanctioned the $35 million project, and on January 5, 1933, the construction began. This bridge was ready to welcome its first visitor in 1937. It was completed and opened up before the scheduled and in the lesser budget than proposed. Since then, it has received several accolades and awards that include "Distinguished Building Award" from the Society of American Registered Architects.
3.     Empire State Building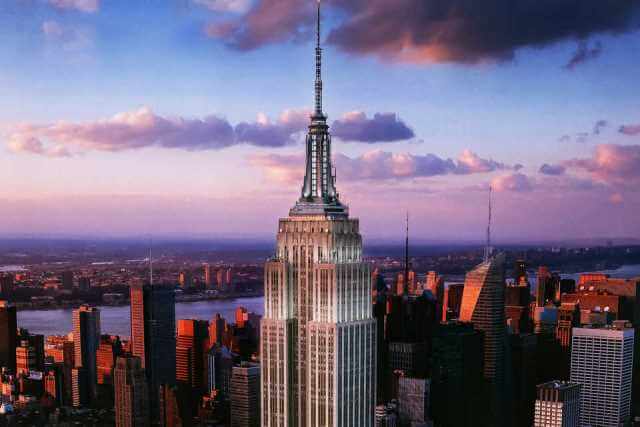 Located at 350 5th Avenue, New York, Empire State Building is one of the most popular architectures of the world. It is the symbol of determination and pride both in New York and the US history. With an aim to build the tallest building this building was built. Designed by the Architect William Lamb the building construction began in March 1930. By October same year 88 floors were completed and just 14 were left to go. There are many stories as well as weekly updates about the men who built it. It is also a National Historic Landmark.
4.     Hoover Dam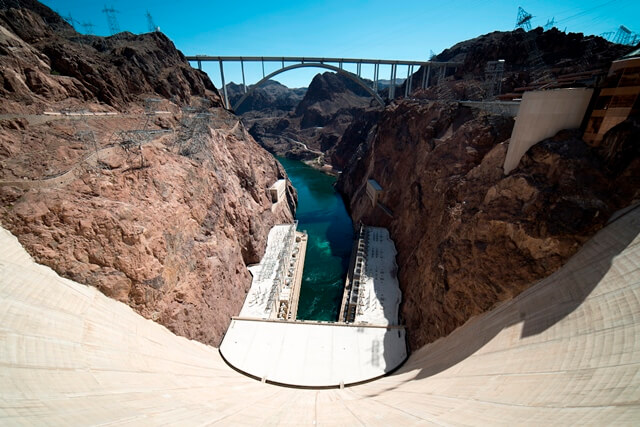 This dam is located 30 miles southeast of Las Vegas on US Highway 93 at the Nevada-Arizona outer skirt. It took 60 years to conduct geological studies of the Colorado River in 1869, and the construction started in 1933, for Hoover Dam to be materialized. For this, 7 basin states had to go through long negotiations on how the water would be distributed, and, there were bidding wars on what construction company would get the tender. The Six Companies was awarded the contract for over $48 million. It took only five years to complete the gigantic structure. Today, this dam is a symbol of the dedication of the country's potential to build such a structure, especially during the years of the Depression making Hoover Dam a National Historic Landmark.
5.     Mount Rushmore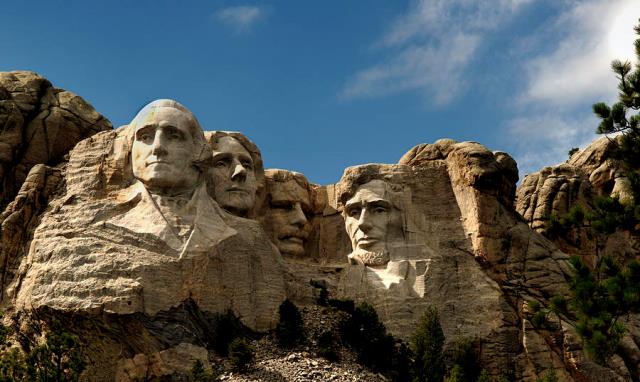 It is located in the Black Hills of South Dakota, along Highway 244. It was once a property of the Sioux. But after the discovery of gold from this place, it began building mining camps. An American businessman Charles Rushmore came in 1885 to check on some properties for a mining company. He won the hearts of miners and locals in some time and the mountain was named in his honor. Later on, with the efforts of historian Doane Robinson, it was later turned into the Mount Harney Bill where a monument was carved. Two years later, sculptor, Gutzon Borglum arrived to start the carving. This monument was completed on Oct. 31, 1941, and today it receives almost over 2.6 million visitors per year.
6.     Seattle Space Needle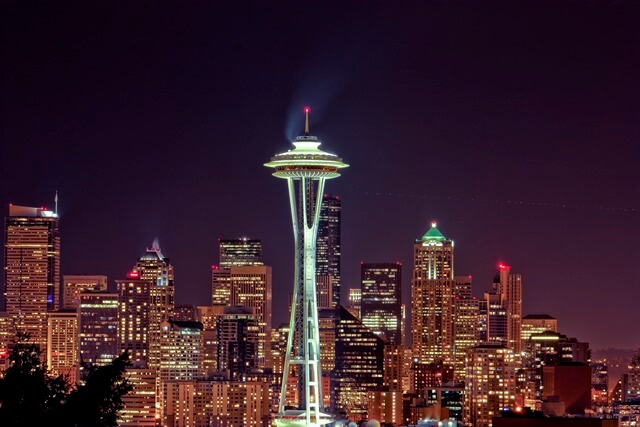 Located in 219 4th Avenue N, Seattle, Washington this landmark was designed for the 1962 World's Fair by Edward E. Carlson. It is a 605-foot-tall structure that represents the future and became a symbol for the city of Seattle. It can withstand winds of 200 miles per hour, but often tremors and storms caused the structure to sway and close for a day or two. Now, the Space Needle is getting a face-lift to revitalize the entire centerpiece, including the observation deck, restaurant, and surrounding areas.
7. Washington Monument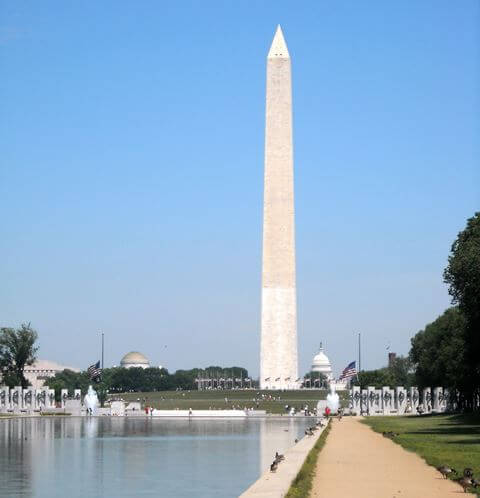 Located in 15th Street, SW, Washington, DC, this structure represents the America. It is a celebration of 1 person's life or legacy — the life of America's first president, George Washington. The construction started in 1843 and was completed in 1884. It is a 555 feet tall monument having 36,000 blocks.