I stand for freedom of expression, doing what you believe in, and going after your dreams- Madonna
Many of you must be making plans as how to celebrate this Fourth of July that falls on Thursday. Well, most of you will choose watching fireworks like last year or get engage in drinks and meals. But my choice is something different. No, No I am not playing slot machines but playing Bingo. Bingo is being offered at almost all of the US friendly casinos be it online or at real land casinos. I love electronic Bingo games and sometimes play the traditional paper bingo. Bingo doesn't cost much and with few dollars I can hope to win something big and have fun on this Independence Day. Here are six wonderful real casinos I think to visit soon which are offering the best Bingo ways to celebrate fourth of July 2019. It's my freedom! Maybe you too can try your luck here if you live near or are visiting for vacation for Independence Day.
1. Winstar World Casino & Resort
•Location: 777 Casino Ave. Thackerville, OK 73459
•Phone: 1-800-622-6317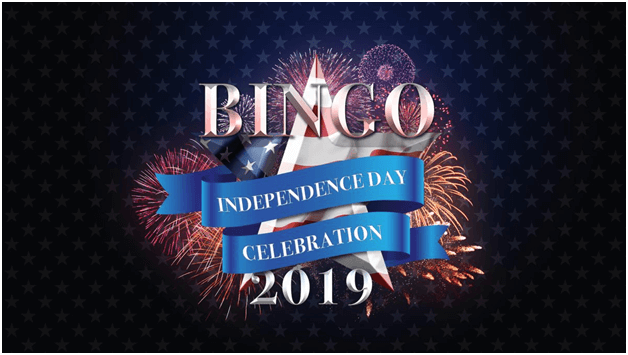 Winstar World Casino and Resort is giving away $15,000 in cash during the "WS Bingo Independence Celebration 2019. Bingo Independence Day Celebration 2019 starts at Winstar World Casino from June 1st to July 7th.
You can celebrate your freedom to get your Bingo on! Every $25 spent on admission purchases with your Club Passport card will get you an entry into the finale drawings. Join the casino in the Bingo Hall from 2:30 PM – 4:30 PM when 10 lucky winners will be awarded $250 each. Bingo sales begin at 10:00 AM and games begin at 1:00 PM. Stay for the final drawing and your chance to take home the $5,000 grand prize! You will get even more chances to win big with 20 regular pack games paying $1,199 – $2,000 each!
2. Tulalip Bingo Casino
•Location: 2911 QUIL CEDA WAY TULALIP WA 98271
•Phone: 800-631-3313

Many Bingo offers in July here. On Mondays in July join to win $3,000 Sugar Shop. Two winners will be drawn prior to every half-time session for cash prizes up to $500. Buy in with your ONE card and be automatically entered to win.
Take part in $6,000 pop seats every Tuesday and Fridays whole month of July and Win up to $500 cash and a Funko Pop! Two winners will be drawn each half-time session.
Join on Saturdays between 8AM – 8PM in July for $10,000 grand slam giveaway. Three winners drawn each half-time will hit it out of the ballpark and win up to $1,000 cash, $500 Free Play OR baseball tickets! Earn entries for all your slot and bingo play every Saturday. Plus earn bonus entries at the kiosk Monday-Friday.
3. Eureka Casino Resort
•Location: 275 Mesa Blvd Mesquite, NV 89027
•Phone: 702.346.4600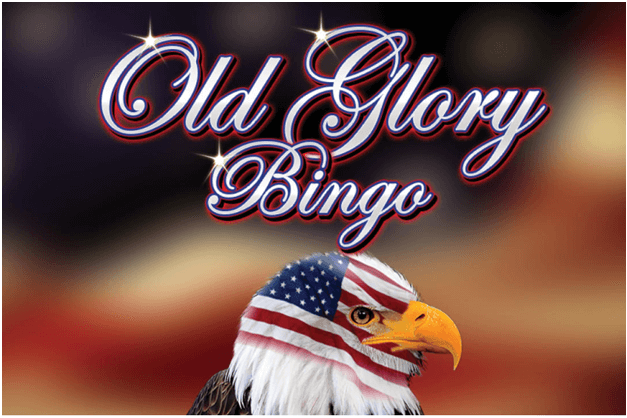 At Eureka Casino Resort take part in Old Glory Bingo in July. There are 10 total Pattern Prize payouts ranging from $ 5.00 to $ 1,199.00 ($ 5.00 / $ 7.00 / $ 12.00 / $ 15.00 / $ 20.00 / $ 100.00 / $ 200.00 / $ 300.00 / $ 500.00 / $ 1,199.00. You must have purchased a minimum buy in for the Bingo session in play. This game is played on a standard 24 numbered sealed Bingo card. Each card is sold for $ 1.00 each. Non-winning cards may be entered into drawings. If you have a card that matches one of the patterns shown you will receive the payout matching that pattern and only highest winning pattern achieved receives full amount of prize. There are various other celebrations at this casino for fourth of July.
4. Foxwoods Resort Casino
•Location: 350 Trolley Line Boulevard Mashantucket, CT 06338
•Phone: 1-800-FOXWOODS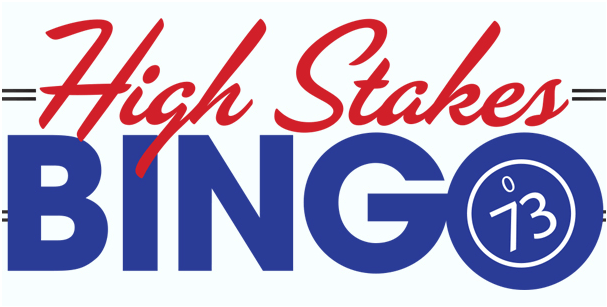 With over 3,600 available seats, it's one of the biggest bingo halls in the world at Foxwoods. There are regular bingo games twice daily. There are also special bingo games available here. Special games are additional games played in a regular session but not included in the admission package and are generally the bigger money games. These games are called out in the bingo schedule. Some examples are as follows Wild Number Triple Bingo, Small Picture Frame or Block of Nine (depends on session), Crazy T, Starburst, Crazy L, Money Machine, Money Wheel and Car. In July celebrate Independence Day here for special bingo games. $15 Admission Extra All Night Special $700 Regular Game Payouts.
5. Thunder valley Casino
•Location: 1200 Athens Avenue Lincoln CA 95648
•Phone: (800) 522-4700.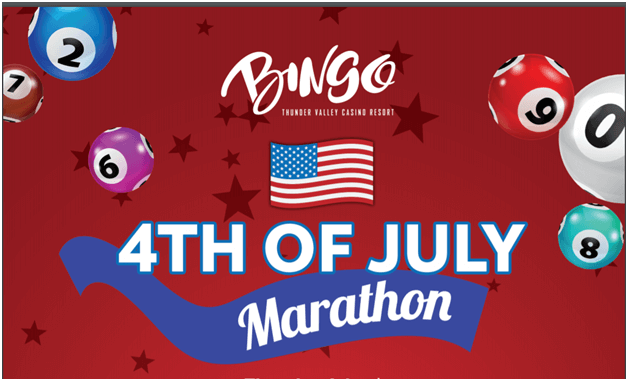 Join the casino for Independence day Bingo Marathon. Visit the casino on July 4th Admission 11:30am | Games start at 2pm. There are electronic Bingo as well as Paper bingo to play here with loads of prizes to win. The buy in starts from $15 or even less. All the rules and games are listed at the casino Bingo Hall.
6. Isleta Casino
•Location: 11000 Broadway SE Albuquerque, NM 87105
•Phone: 505-724-3800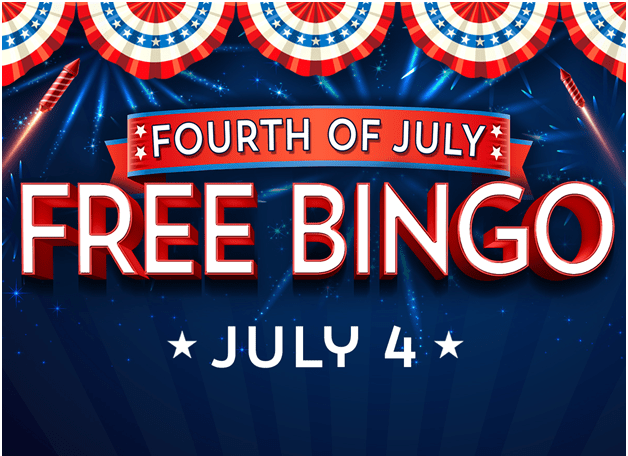 Join the casino on 4th of July and take part in $3 Fourth of July Game that Pays $1,000! $3 Fourth of July game coverall in 35#'s or less pays $1,000 with a consolation prize of $400
If you don't wish to move out from your comfy zone, then you can play Bingo games online at various online casinos that are offering lots of bonus offers. We at winmenot recommend Bingo Hall Casino as they are having so many awesome online Bingo rooms not only to play bingo but to chat and make friends with other players as well. You can deposit in real USD at this Bingo hall to buy your Bingo tickets. Don't forget to Grab 2500% welcome bonus at Bingo Hall as a new player which comes in five match deposits. 500% on First Deposit, Seond, Third, Fourth and Fifth Deposits. Also grab $25 free to play Bingo. You can play Bingo games on your cell phones, PC or tablets instantly without anything to download. Not interested to play, never mind. Browse some of the top fourth of July sales and buy something for yourself and family. Happy fourth of July!