When it comes to the best scenic train rides in the US, options are many starting from the Great Smoky Mountains to Napa Valley. All these are most popular in the spring and fall but consider riding the rails during the holidays, when many railroads offer exclusively themed rides and you can enjoy the ride with your whole family.
1. Cass Scenic Railway, West Virginia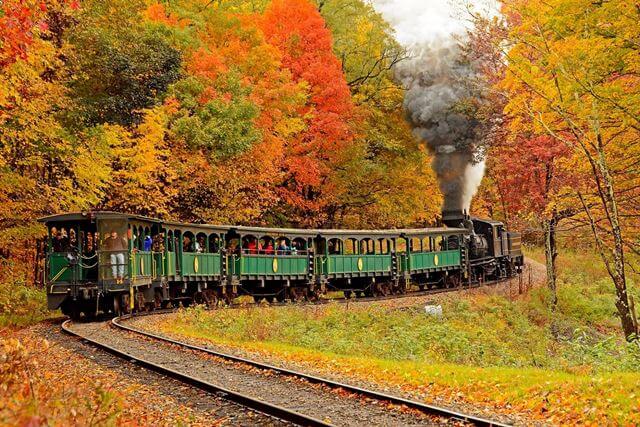 The history of Cass Scenic Railroad can be traced back to the bold, brave men and women of West Virginia who dedicated their lives to building a lumber empire. Initially built at the turn of the century, today the Cass Scenic Railroad State Park offers fun rides from far and wide giving you a chance to experience the wilds of West Virginia while riding on a steam-driven locomotive.
2. Mount Washington Cog Railway, New Hampshire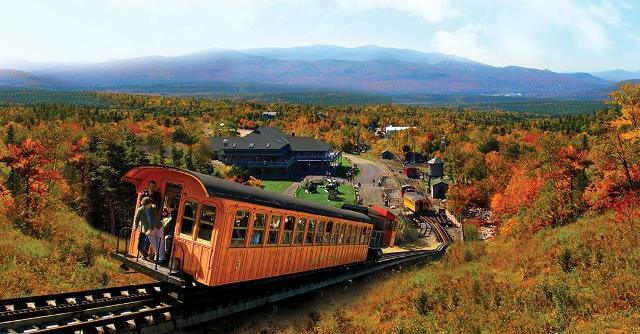 Starting at Mount Washington's western slope, The Mount Washington Cog Railway, which is also known as "The Cog," runs almost 3,500 feet up to the highest summit in New England. It is the first mountain-climbing cog railway and the second steepest in the world. It runs both steam and biodiesel-powered locomotives and takes almost three hours round trip to the summit, where you can have the views that span the mountains and valleys of New Hampshire, Canada, Vermont, Atlantic Ocean, and Maine.
3. Strasburg Rail Road, Pennsylvania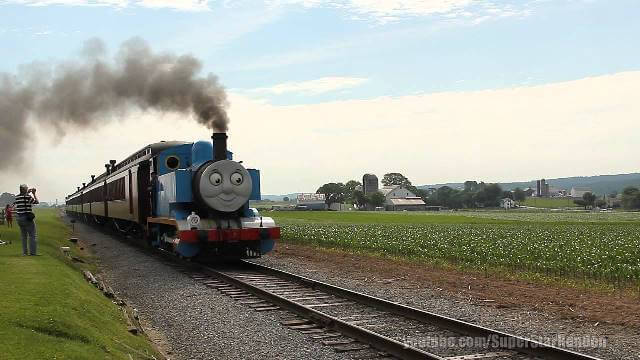 You can have an Amish horse and buggy ride to reach a burgundy-red train station for a ride on America's oldest shortline railroad. The Strasburg Rail Road goes deep into the Amish farmlands of Pennsylvania's Dutch country, offering you the opportunity to ride the rails and dine in America's only wooden dining coach.
4. Great Smoky Mountains Railroad, North Carolina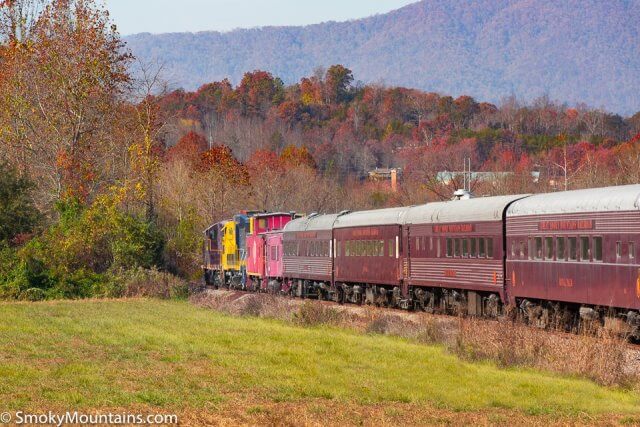 Running across panoramic valleys, down bottomless gorges, and into tunnels through the Appalachian Mountains, this amazing scenic railroad is a one-of-a-kind experience that you will never forget. At the mesmerizing and remote corner of Western North Carolina, this Great Smoky Mountain Railroad covers 53 miles of track through two tunnels and over 25 different bridges.
5. Durango & Silverton Railroad, Colorado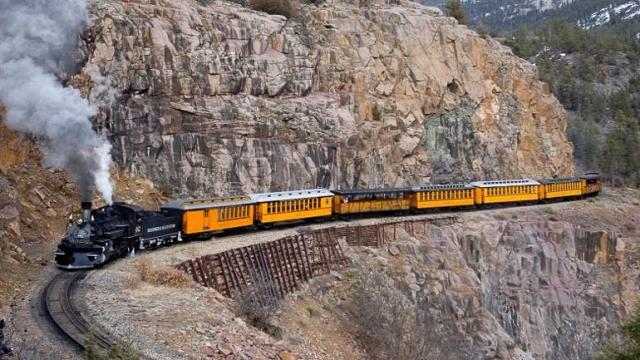 Durango & Silverton line was started in 1881. It was initially about to haul silver and gold ore from the San Juan Mountains, but passengers soon realized the view was equally as precious. This brought this passenger locomotive steam train in operation ever since, running from Durango, Colorado, along the Animas River up to the old mining town of Silverton.
6. Arkansas & Missouri Railroad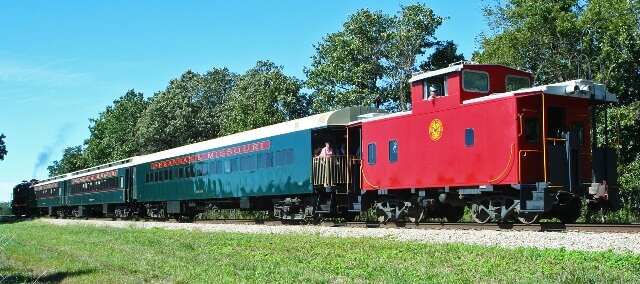 Go to the Arkansas & Missouri Railroad to take a trip into the Ozarks and back in time to the nation's Golden Age of travel. The rail track is one of the few commercial lines that still run both freight and passenger cars, and it provides three popular excursions for passengers: Fort Smith to Winslow, Springdale to Van Buren, and Van Buren to Winslow.
7. Napa Valley Wine Train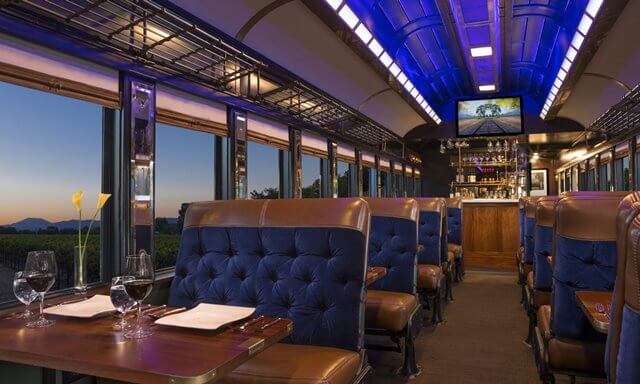 This train ride will take you through one of the most well-known wine valleys in the country. You also have a gourmet dinner plus a few bottles of Napa's finest wines while enjoying your trip on Napa Valley Wine Train. This is the only train that offers passengers a movable feast and a riding experience that's a bit more extravagant although.
8. Mount Hood Railroad, Oregon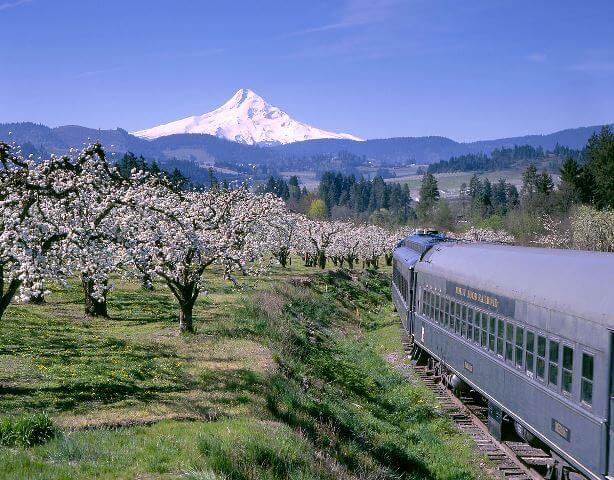 Starting from Hood River, Oregon, 60 miles east of Portland, the Mount Hood Railroad offers coach and first class seats and dining for a range of trips. Apart from incredible views of Mount Hood and Mount Adams, you will also come across with engaging onboard entertainment, from mystery dinner theaters and musical concerts to fictitious train robberies