Las Vegas is known for its casinos and shopping destinations outside of New York and Hong Kong. There are thousands of the visitors who come here for the high-end designer's products instead of the high-stakes games. Here is a collection of some of the most popular shopping places that you must visit to make your trip complete.
1. Vegas Bargains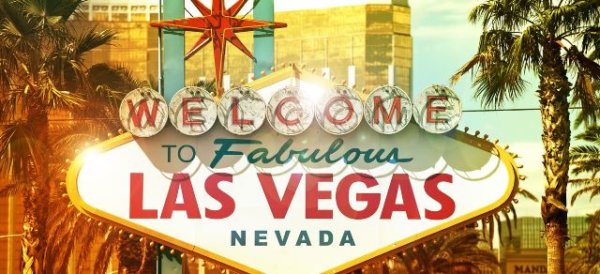 In case you are still looking to add to your casino winnings, you may try some amazing bargains in Vegas. Vegas is full of surprises with a decent number of pawn shops and most importantly what makes it even more amazing is how high-end they are.
You can visit one of the best Gold and Silver Pawn Shop, known to sell almost everything ranging from antiques, jewelry to cars. Be ready to bargain as the store owners are prepared to haggle, so better to have your A game with you to strike a great deal.
You may also find great bargains at the Fashion Outlets of Las Vegas, which is just a 40-minute drive from the strip. If you're not comfortable to leave the luxury and comfort of the strip, you may also visit the Las Vegas Premium Outlets, providing a range of shops that includes Coach, BCBG MaxAzria, and Kate Spade.
2. Neiman Marcus for Personal Shoppers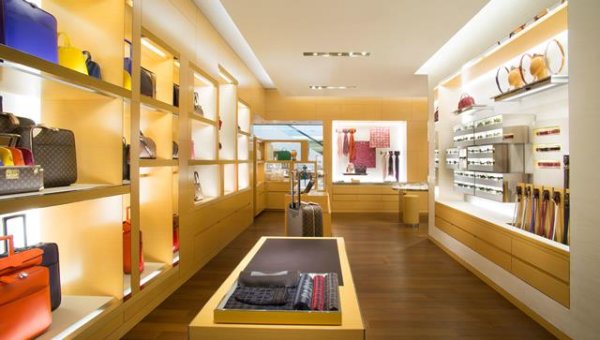 Neiman Marcus is the flagship shopping destination with oodles of style and luxury in Vegas luxury shopping. It is located in the Fashion Show Mall and has been serving since 1981. This department store is owned by Nieman Marcus group, headquartered in Dallas, Texas and has the reputation for having some of the most personalized and celebrity shoppers in the US. If you are looking to shop for some ultimate in luxury and fashion, this could be the best fit.
3. Strip Malls

In 1992 Caesars Palace, a luxury hotel and casino transformed the face of Vegas shopping by building the first destination mall, The Forum Shops. These stores are known as the highest-grossing mall in America. In 1998 the Bellagio luxury casino/hotel introduced Via Promenade, the first Vegas mall, improving the rank, to promote high-end designer stores like Gucci, the only Tiffany's in Las Vegas, Chanel etc. all under one roof.
The Venetian casino recently introduced its outlet at the Palazzo right adjacent to their already impressive Grand Canal Shops. This new step of extension is added by a huge Barney's store which is a must-visit for any shopping aficionado.
If you're a Couture fan, these malls offer in spades. This is where you can have BVLGARI, Henry Winston, Versace, Valentino, and Louis Vuitton – all at The Forum Shops.
You can also find shops like Jimmy Choo, Manolo Blahnik, Marc Jacobs, Michael Kors, Chloé, Ralph Lauren, and Prada, just to name a few at Palazzo. Coming to the Wynn Las Vegas, you can hit the Penske-Wynn Ferrari-Maserati showroom and the only Rolex outlet in the US that features the watchmaker's entire collection.
4. One-of-a-Kind Finds
Antiquities is a Forum Shop offering a rare memorabilia from the world of sports, history and rock 'n' roll. If you are a literary person, hit the Bauman's Books corner for a wide selection of fine reads that might include the 15th through 20th centuries.
5. Tourneau's Las Vegas Watch Store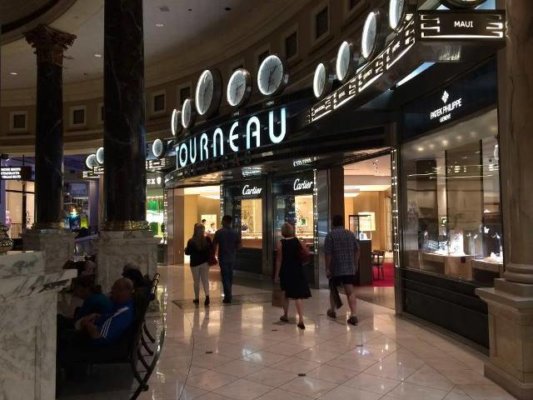 Sprawling 1,800-square-feet of the area and 10,000 watches on display, Tourneau's Las Vegas timepiece store has registered its name in the Guinness World Book of Records as the largest watch store across the globe. Their collection of watches ranges from $120 to $360,000; the brands starting from Rolex and Patek Philippe, Omega, to Piaget, and from TAG Heuer and Hamilton. This will take some time to check out this Vegas landmark.