Crazy about iPhone games? Like free things more? No issues! We have compiled here the finest zero-cost driving games, puzzles, sports sims, and shooters, which offer some of the best mobile gaming experiences without costing anything to you.
Best Free iPhone Games of 2019
1. Disc Drivin' 2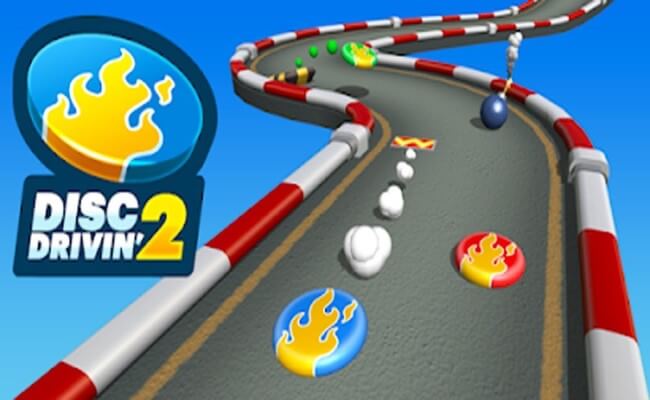 This game is huge fun. You need to choose a track, start a race against a selected online opponent of your choice. Your goal is to hit speed-up pads and create a boost, and not to hurl your car into the abyss or getting it impaled.
As like other traditional racing fares, a solid grasp of the tracks can help. You can spend time in the speedrun mode, mastering every move, and committing to memory jump and trap locations.
With 15 tracks and nearly ten online races on the go, and a slew of unlockables to gather, this game will keep you engaged for months. You can buy stacks of coins to expedite unlocking cards.
2. The Battle of Polytopia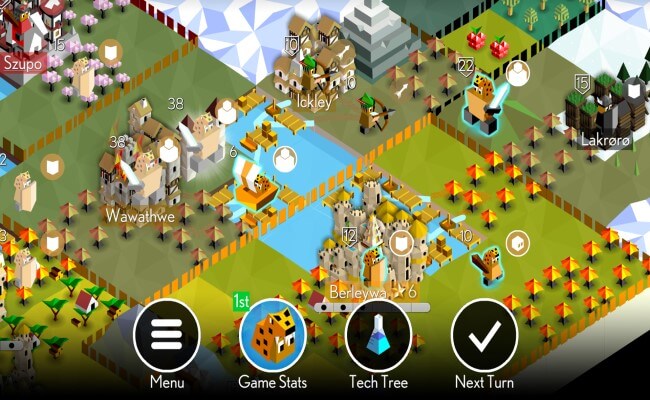 The game rotates around strategizing and using the limited resources to its best. You will find yourself in a small town surrounded by unknown with a warrior unit in your commend. You will have 30 turns to use, locate and ally with or attack other empires, research tools, and technologies and progress your civilization.
The game feels you puzzled by restricting your turns and giving you a score at the end, as you figure out how to better your chance with very limited resources and time.
If you are more into fierce fighting you may also play in a 'domination' mode, where you play until any single tribe remains standing. It is an astonishing achievement, great fun, and the best freebie game on iPhone.
3. Data Wing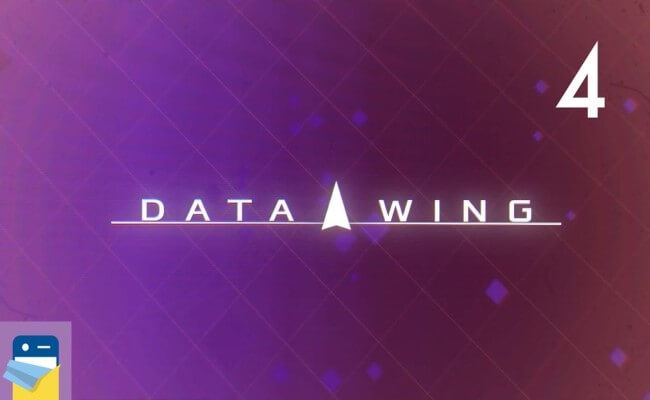 This is quite a nice top-down racer game where you guide a little triangular ship through the small track, battling in a way to control the spaceship in classic arcade blaster Asteroids. But your ship doesn't explode when it hits something, rather it encourages you to grind track edges for boost, which flings you at irrational speeds.
This game is far more than just a basic racer. There are places where you need to hit checkpoints on time, and combat opponents. You find keys, explore caverns, and find out how to use the environment to clamber towards a high-up exit.
4. PinOut!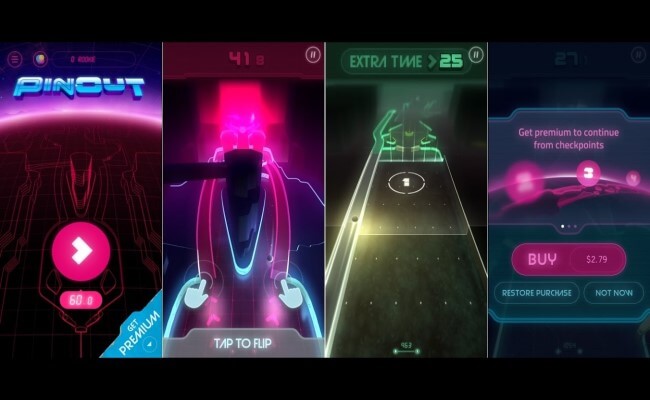 This is an amazing game. With a great soundtrack, it is one of the best pinball titles on the iPhone. As a precision shooter, you need to figure out the best route to the next miniature table, which involves hitting a specific ramp. You can get a bonus on grabbing dots along the way to replenish the clock.
It has eight varied themes and a small selection of mini-games that keeps you entertained and boosts replay value.
5. Asphalt 9: Legends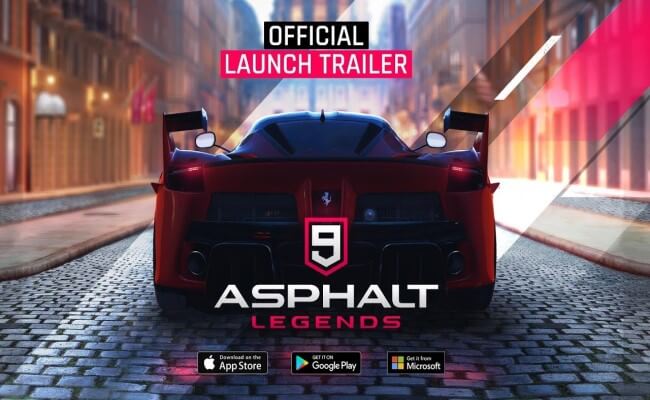 Series of Asphalt game has been an unhinged arcade racing, where cars are hungry for nitro, drift for miles around corners, soaring into the air, spinning like a baton thrown by a furious parade master.
But Asphalt 9 is far different from traditional racers. There's a system called TouchDrive where you do not have to steer. While your car shoots along, you swipe to target obstacles like boost; ramps; entrances to skyscrapers, and tap to drift, nitro, and perform crazy stunts. This game becomes the racing game for those fab one-thumb platformers that taught gamers that no directional controls require if the rest of the game is pitch-perfect.
6. Shadowgun Legends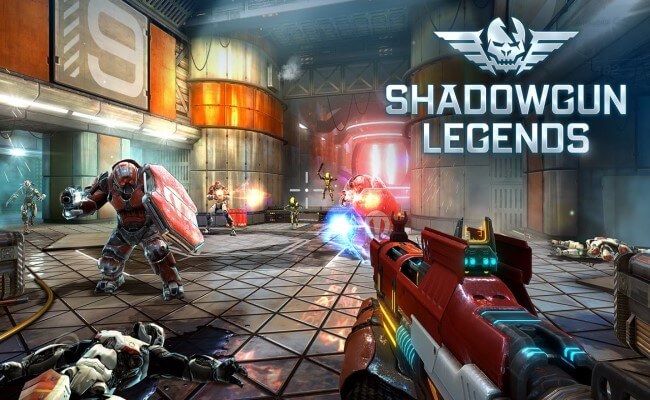 It is a first-person shooter game where stone-cold killers are treated like rock stars. Due to its dazzling visuals, accessibility, and depth, Shadowgun Legends is a first-rate mobile title.
You can control it well using your left and right thumbs, respectively, moving and targeting. Any alien, it was taken care of by the autofire. It has fast-paced missions that are linear in nature, and as the progression happens fast, it appears that you get rewards for your time, even when you spend only a few minutes.
There are downsides as well. It has a forgettable storyline where you need to splash out on at least one IAP to unlock inventory slots for upgrades. Shadowgun Legends has all you expect from a solid mobile FPS: loads of shooty action; visuals to rely on: smartly conceived multiplayer; and admiring fans clamoring to build a massive statue of you.
7. Look, Your Loot!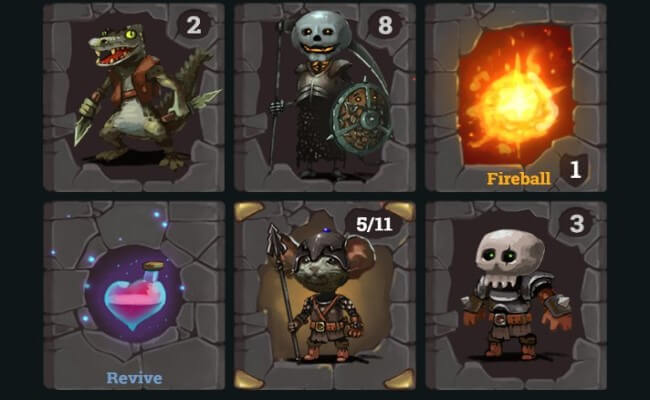 It has role-playing elements making for a tense and exciting gaming experience. In this game, the hero is a mouse keener on gold than cheese, armed with spear and shield alongside disarmingly amazing whiskers. Happening on a grid, most slots of this game are coupled with something dangerous and violent. As you push your tile to move, the mouse's life force depletes on attacking enemies, which you can replenish with elixirs, or defend with shields. As you thrash up monsters, new cards appear in the grid. You need to figure out an optimum path to sustain and stay alive. Its simple game but captivating – and nerve-racking when you know everything can become fatal on a single careless swipe. Multiple modes cement the game to your Home screen, ensuring the rodent hero can go violent and be remembered for many months.
Synopsis
These are some of the best free iPhone games that you cannot resist playing this year in 2019 with your friends!