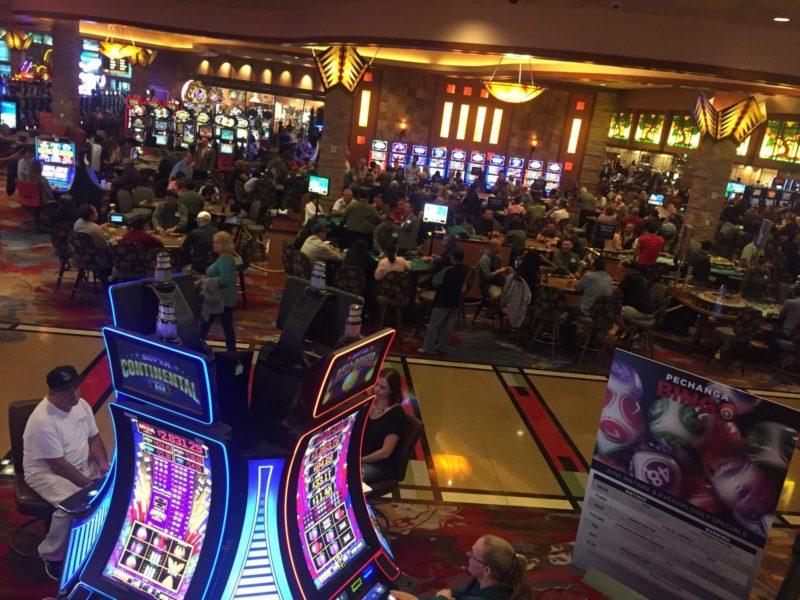 While Las Vegas has long been the embodiment of American gambling culture, there are quite a few casinos outside Sin City that you need to see. All around America there are incredible casinos that never got the infamy of Las Vegas but offer services that rival or surpass the decadent casinos on the Vegas strip. Locals from surrounding areas have known about them for decades and we believe that they deserve this chance to shine. So it's with great pleasure that we present you with the list of the top 7 casinos outside of Las Vegas.
#7. Green Valley Ranch, Nevada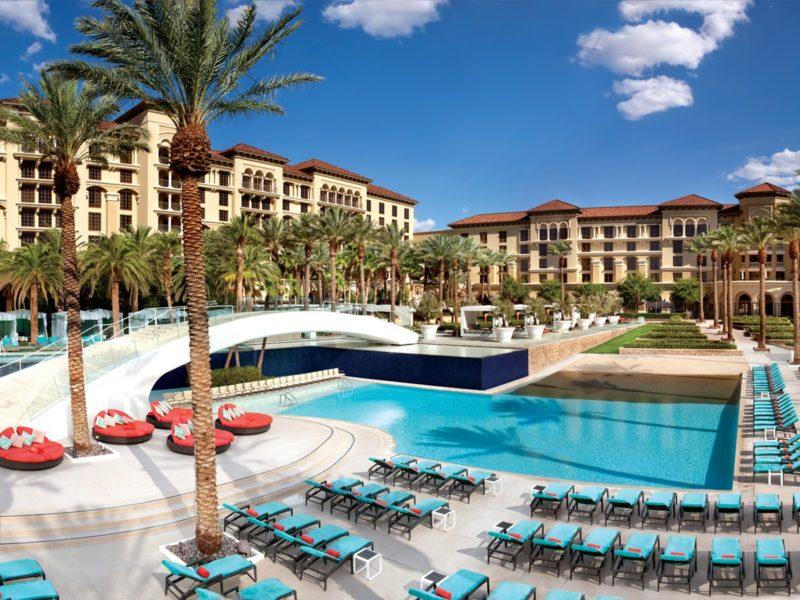 Green Valley Ranch is a hotel and casino located within the eponymous community in Henderson, Nevada. It is owned and operated by Station Casinos. This immense 8 acre casino lies just outside Las Vegas and deserves a visit while you are in Nevada. Several bars are peppered around the property from the lobby to the pool. It features something for everyone with over 475 rooms and suites, incredible swimming pools along with 8 different styled restaurants and bars. The casino area has gaming tables and a popular Race & Sports Book, as well as a multiscreen movie theater. They also feature in room Keno betting along with all the classic games that you love. Among table games find Pai Gow poker, craps, Blackjack, and Roulette.
#6. Terrible's Primm Valley Casino Resorts, Nevada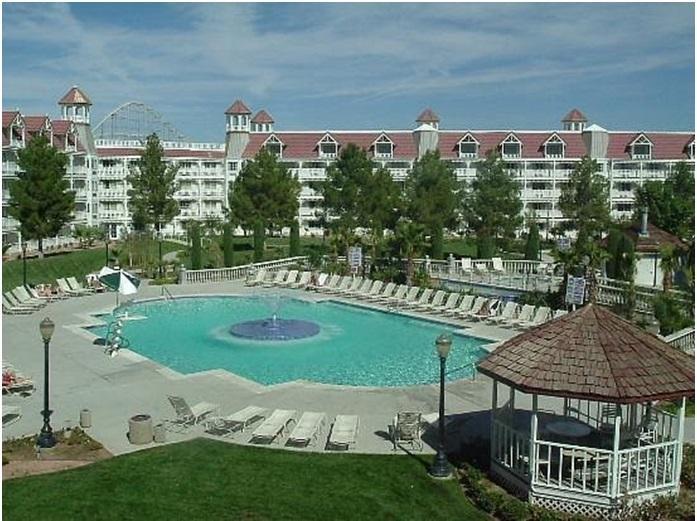 Don't let the name Primm Valley Casino fool you as this brilliant casino property showcases an unforgettable style that will make you feel like you are in the wild west. You can pick from 3 extraordinary casinos on the property that let you connect with both local cowboys and international visitors. There is a magnificent mono rail train that connects the fashion mall with all the hotels and restaurants. There is even a roller coaster ride and arcade areas for children.
Whether you're playing for fun or playing to hit it big, you'll have a choice of over 1,200 of the hottest slots, including over 80 video poker. Their machines range from a penny to $50. You'll find over 500 machines at Primm Valley and about 300 at Whiskey Pete's and 400 at Buffalo Bill's. You'll find it all here; from in-house progressives to wide area progressive.
If table games are your thing, you'll enjoy playing here at Primm Valley. They have live blackjack tables with all of the coolest side bets like King's Bounty, EZ Bust, and Bonus Spin Progressive, 2 live roulette tables, 1 craps table, and a 3 card poker table. Also find eletronic table games have you covered with roulette and craps available.
#5. The Silverado Franklin, South Dakota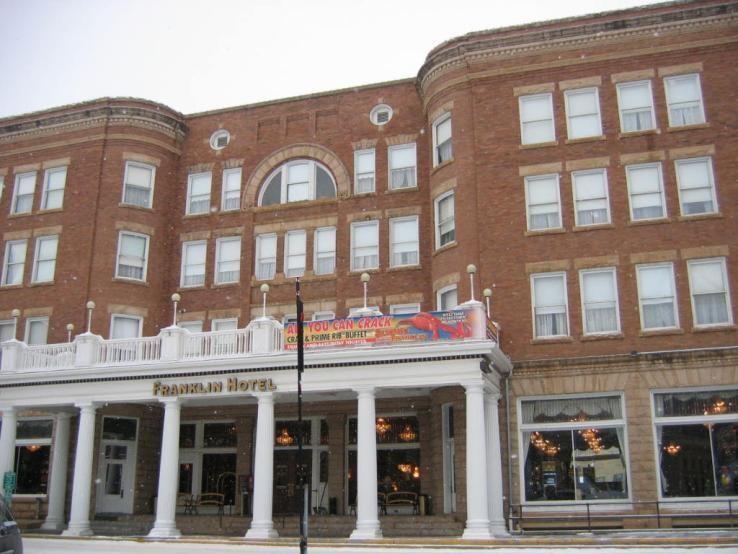 This casino offers a historic flair unmatched by most casinos due to the fact that it was the first casino to open in the area when gambling became legal in 1989. The casino quickly exploded in popularity since even before the opening of the casino the Franklin Hotel has been a hot spot. Since 1903 it catered to high profile clients that included Babe Ruth, John Wayne & Teddy Roosevelt.
For games to begin with, it has over 360 slot machines — few venues in town have as many. The selection includes penny slots, Vegas slots with three reels, video slots, and progressive jackpot slots also. To put it simply, if you're a slots fan, you'll be well and truly in your element at Silverado Franklin.
In addition to slots, there's a fantastic selection of live table games here also. Card sharks will find lots of fun variations of blackjack and poker such as Caribbean Stud, Ultimate Texas Hold'em, and Mississippi Stud. The gaming area is large and welcoming and hosts plenty of tournaments that cater for beginners and experts alike — the annual S.D poker championship has been held here on numerous occasions.
#4. 4 Winds Casino, Michigan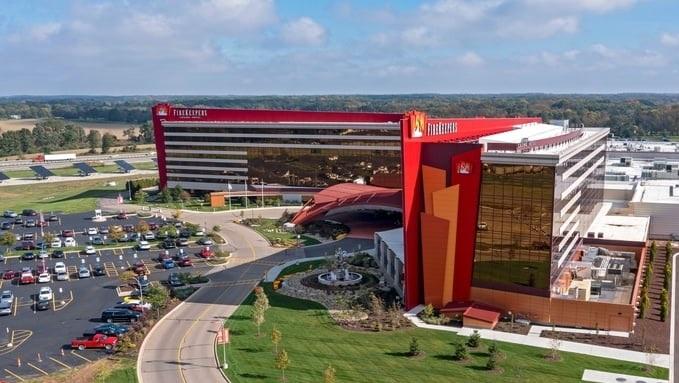 Four winds casino is an immense casino that has long been a crowd favorite due to its close proximity to Chicago along with its delightfully modern design. This brilliant casino artfully packs 3,000 slot machines along with 66 table games in its majestic 130,000 square foot building. The adjoining Silver Creek event center has hosted performances from some of the biggest names in the entertainment & music industry. So stop by for a spectacular show and indulge in one of the many gourmet restaurants on site.
The dining is great. The buffet is solid, but not a show stopper. They have a full on Hard Rock Cafe on property, and connected to the casino. The Steakhouse (Copper Rock) is top notch
#3. Seneca Niagara Resort & Casino, New York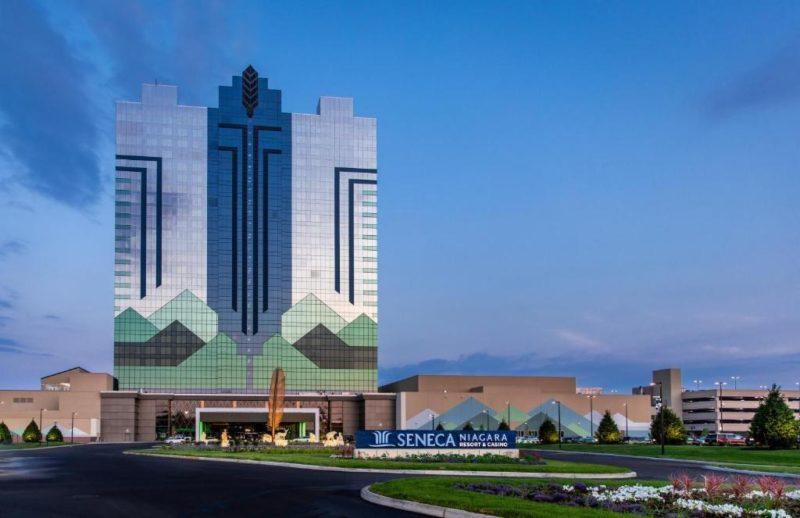 Thanks to its close proximity to the legendary Niagara Falls Seneca Niagara Resort looming skyscraper of a casino gets an incredible 10 million visitors a year. The 26 story building is packed with entertainment including: 10 restaurants, a spa, an award winning bar, 604 rooms and a 147,000 square foot gambling floor with 90 table games & 3,600 slot machines. They also host incredible entertainment events that would put your local casino to shame.
The massive, Vegas-style resort is the only hotel with a casino on the U.S. side of Niagara Falls. Also located within walking distance of Niagara Falls State Park and Goat Island, also has all the features one would expect from an upper-middle-range resort of this size. Namely: multiple dining options and bars (though food gets mixed reviews), an indoor pool with hot tub, a spa and beauty salon, a modern fitness center, and several shops and boutiques. Some of the spacious, modern rooms have whirlpool tubs, while suites offer living areas or separate living rooms with wet bars.
#2. Pechanga Resort & Casino, California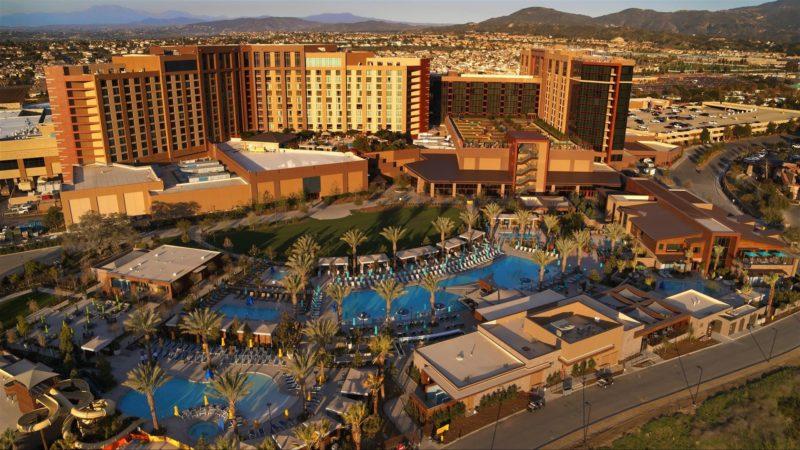 On top of an impressive gambling floor Pechanga modern marvel hosts an impressive array of entertainment options. You can choose from live comedy events, star filled shows, amazing restaurants & a championship golf course. The rooms at this casino have also received national attention for their award winning Jacuzzi suites.
You'll see the best selection of slots – from classic favorites to the newest games. Discover state-of-the-art reels, video reels, keno and video poker machines.
Whether you're a first-timer, a sometimes player, or an experienced hand, Pechanga's vast array of table games offers winning times for all. The casino proudly offer over 153 table games (not counting poker), as well as the most mystery card roulette and double-deck blackjack tables of any casino on the West Coast.
#1. The Seminole Hard Rock Hotel & Casino, Florida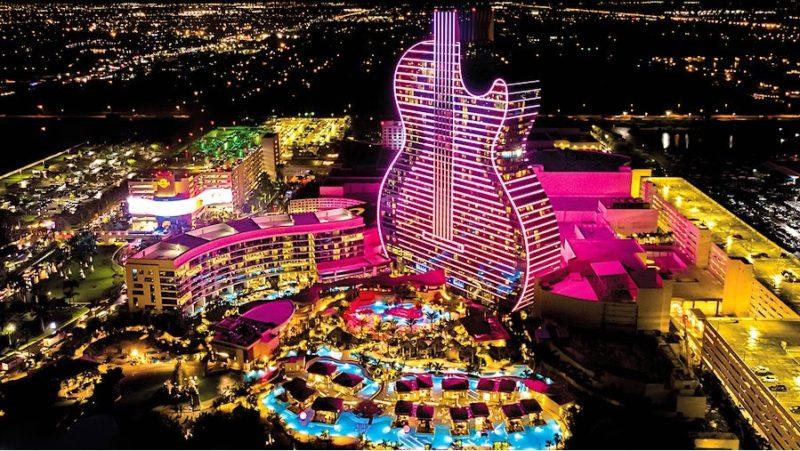 Seminole Hard Rock epic casino annually hosts their $10 Million Guarantee Poker Open. They have over 500 rooms that are fit for a rock star, along with a breathtaking oasis style pool & VIP lounge. The level of modern elegance displayed at this casino is hard to find, even in Vegas.
Seminole Hard Rock Hotel & Casino Hollywood offers over 3,000 of the most popular Slots that include the Seminole Gaming linked Multi-Area Progressive Jackpots and Mega Jackpots. For a more exclusive gaming option to bet big and win big, play in our private High Limit Slots room to experience the reel deal.
The High Limit Slots room offers an array of favorite titles and the newest Slots in the industry. The floor layout and contemporary design create a relaxed and stimulating atmosphere where guests enjoy hours of play in a private setting. Slot denominations range from one cent to $5 on the general gaming floor, while the High Limit Slots room offers $1 to $1,000 bets. A Non-Smoking Slots room is conveniently located near the Winners Way Garage. Inside, guests will find an impressive selection of the most popular slot titles in a variety of denominations. Players can also enjoy a Non-Smoking High Limit Slots area.
Also the experience the thrill of live Table Games at nearly 200 tables on a three-acre casino floor. Play Poker in a comfortable setting while watching live sports action on our large screen projector and flat-screen televisions. The Poker Room's 24/7 high-stakes poker allows players to go "all in, all the time," and includes more than 40 tables offering various games and tournaments of Limit and No-Limit Texas hold'em, Omaha hi-lo and 7-card stud.