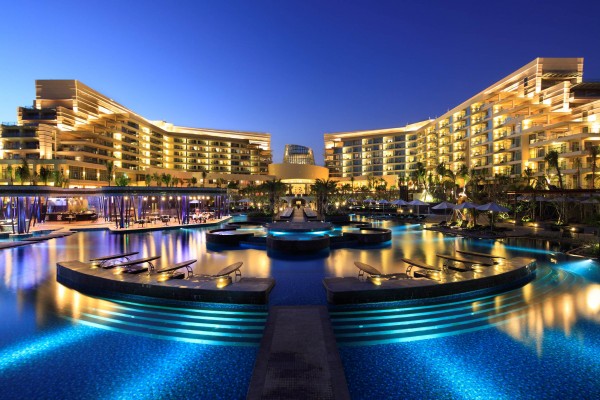 While Las Vegas has long been the embodiment of American gambling culture, there are quite a few casinos outside Sin City that you need to see. All around America there are incredible casinos that never got the infamy of Las Vegas but offer services that rival or surpass the decadent casinos on the Vegas strip. Locals from surrounding areas have known about them for decades and we believe that they deserve this chance to shine. So it's with great pleasure that we present you with the list of the top 7 casinos outside of Las Vegas.
#7. Green Valley Ranch, Nevada – This immense 8 acre casino lies just outside Las Vegas and deserves a visit while you are in Nevada. It features something for everyone with over 475 rooms and suites, incredible swimming pools along with 8 different styled restaurants and bars. They also feature in room Keno betting along with all the classic games that you love!
#6. Terrible's Primm Valley Casino Resorts, Nevada – Don't let the name fool you as this brilliant casino property showcases an unforgettable style that will make you feel like you are in the wild west. You can pick from 3 extraordinary casinos on the property that let you connect with both local cowboys and international visitors. There is a magnificent mono rail train that connects the fashion mall with all the hotels and restaurants. There is even a roller coaster ride and arcade areas for children.
#5. The Silverado Franklin, South Dakota – This casino offers a historic flair unmatched by most casinos due to the fact that it was the first casino to open in the area when gambling became legal in 1989. The casino quickly exploded in popularity since even before the opening of the casino the Franklin Hotel has been a hot spot. Since 1903 it catered to high profile clients that included Babe Ruth, John Wayne & Teddy Roosevelt.
#4. 4 Winds Casino, Michigan – This immense casino has long been a crowd favorite due to its close proximity to Chicago along with its delightfully modern design. This brilliant casino artfully packs 3,000 slot machines along with 66 table games in its majestic 130,000 square foot building. The adjoining Silver Creek event center has hosted performances from some of the biggest names in the entertainment & music industry. So stop by for a spectacular show and indulge in one of the many gourmet restaurants on site.
#3. Seneca Niagara Resort & Casino, New York – Thanks to its close proximity to the legendary Niagara Falls this looming skyscraper of a casino gets an incredible 10 million visitors a year. The 26 story building is packed with entertainment including: 10 restaurants, a spa, an award winning bar, 604 rooms and a 147,000 square foot gambling floor with 90 table games & 3,600 slot machines. They also host incredible entertainment events that would put your local casino to shame.
#2. Pechanga Resort & Casino, California – On top of an impressive gambling floor this modern marvel hosts an impressive array of entertainment options. You can choose from live comedy events, star filled shows, amazing restaurants & a championship golf course. The rooms at this casino have also received national attention for their award winning Jacuzzi suites.
#1. The Seminole Hard Rock Hotel & Casino, Florida – This epic casino annually hosts their $10 Million Guarantee Poker Open. They have over 500 rooms that are fit for a rock star, along with a breathtaking oasis style pool & VIP lounge. The level of modern elegance displayed at this casino is hard to find, even in Vegas.