Other events to enjoy for fun and frolic
Though Oklahoma Day on 22nd April 2019 is not a public holiday in US but at the state of Oklahoma there is real fun and fervour along with many cultural events. The local casinos have all set up their awesome bonuses to grab and players have started visiting these casinos. Most of these promotions will run throughout the month of May 2019. Also there are many ongoing cultural activities, festivals right now being enjoyed at many places around the state which is really a fun to be a part of it. Here are few of the best picked promotions of popular local casinos that you can grab and win to make this day a memorable one.
Riverwind Casino Grand Slam Giveaway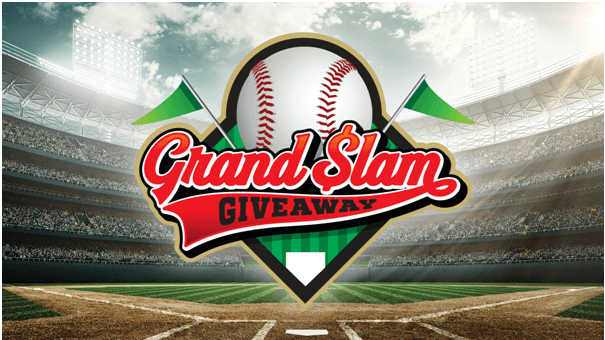 Win a share of $5,000 in cash and Bonus Play from this date to June 27th 2019. Each Thursday throughout April, May and June, the casino is giving away a share of $5,000 in prizes during their "Grand Slam Giveaway" promotion! Simply play with your Wild Card to receive one entry for every three points earned. Patrons who sign up for a Wild Card during the promotion will receive one entry.
Joins every 30 minutes from 5-9 PM on drawing nights for a chance to win! Two patrons will be drawn for a chance to play a promotional game to determine their prize amount.
Visit the casino now at 1544 State Highway 9 Norman, OK 73072 call phone for more details 1-405-322-6000
Hard Rock Hotel & Casino Tulsa $10,000 Payday Thursdays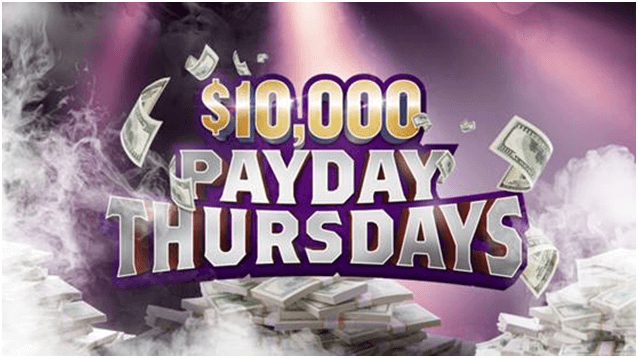 Play a special kiosk game for a chance to win drawing entries, Rewards Play or up to $10,000 cash every Thursday. Also be one of over 300 winners to win your share of over $500,000 in cash! Each Friday and Saturday in April and May, the casino will be hosting three (3) drawings every hour at 6:00 PM, 7:00 PM, 8:00 PM, 9:00 PM and 10:00 PM for $1,000 cash, two (2) drawings at 11:00 PM for $1,000, and one (1) drawing at 11:00 PM for $12,500 cash! Registration is from 3:00 PM to 10:55 PM. Earn entries daily and double entries on Fridays and Saturdays for your chance to win!
Visit the casino now for more promotions and offers at 777 W. Cherokee Street Catoosa, OK 74015 or call phone: (800) 760-6700 for more details.
Casino Oklahoma Spruce up for Spring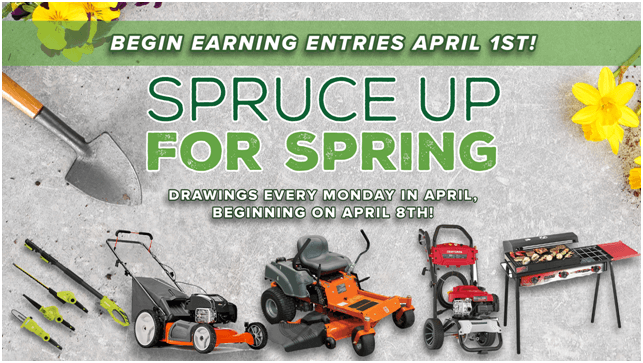 At this casino player club members will begin earning electronic entries at 8:00 AM on Monday, April 1st through Monday, April 29th (Earth Day) at 6:00 PM. Electronic drawings will be held every Monday in April beginning Monday, April 8th. Prizes to be awarded are Power washer, Push Mower. Players must earn 5 points the day of the drawings to be eligible for any of the drawings.
There are loads of other bonus offers and promotions at this casino so visit at 220 E. Cummins Road, Hinton OK 73047 or call (405) 542-4200 for more details.
Sugar Creek Casino Seniors Day
Sugar Creek Casino is honoring the people that protect us daily on the home front. All on duty uniformed Police Officers, Firefighters, Paramedics / EMS receive a 30% Discount off of their meal in the Route 66 Roadhouse Cafe all day, every day.
Also celebrating Seniors Day if you are 55+ or over join the casino on Mondays around 8:00 am to 11:30 pm and receive Free Play based on level of play.
On offer is Trucker Perks between 8. am to 11.30 pm. Members with a class A CDL receive $10 Free Slot Play after playing $10 using their Sweet Rewards Card.
Visit the casino for more promotions at 5304 N. Broadway Avenue, Hinton, Oklahoma 73047 or call (405) 542-2946 for more details.
Click here to know more about Oklahoma Day celebrations and events.
Popular Events to Enjoy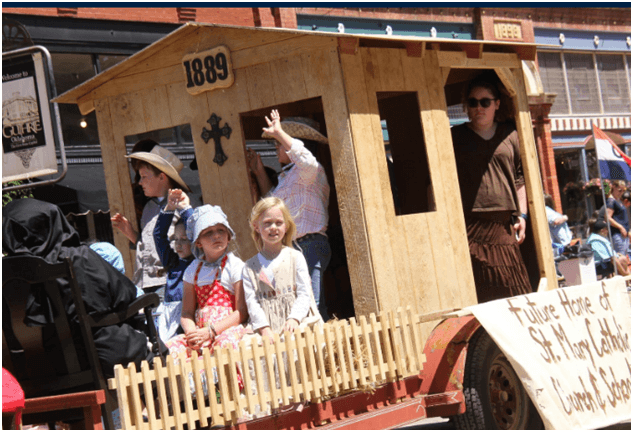 On Friday April 19th 2019 there's a big wheel race for kids ages 3 to 7 and is hosted by the Kiwanis Club. Meet by the Post Office at 5:00 p.m. Parents should accompany the kids.
The Guthrie High School 89er Invitational Baseball Tournament will take place on Thursday and Friday. Tournament begins at 4:00 p.m. each day at Squires Field. On Friday 19th April at 5:15 p.m. the teams will take time to play a classic "Old Timer's 1889er Baseball Game," sponsored by the Oklahoma Territorial Capital Sports Museum, followed by the "GHS Alumni Home Run Derby."
Also take part in the annual parade.
There are many other new casinos in Oklahoma where too you can enjoy this special day and grab some wins.