•A tour to explore the beautiful Christmas city
•Gaming at Casino
•Cash Prizes and Giveaways
While traveling to Michigan, I visited the peaceful and charming city of Christmas. Christmas is located northwest of Munising, about a 5-minute drive along M-28. As I was looking for a casino, I came across a banner showing me the direction to Christmas Casino or otherwise known as Kewadin Casino. This casino is the largest building in the town of Christmas.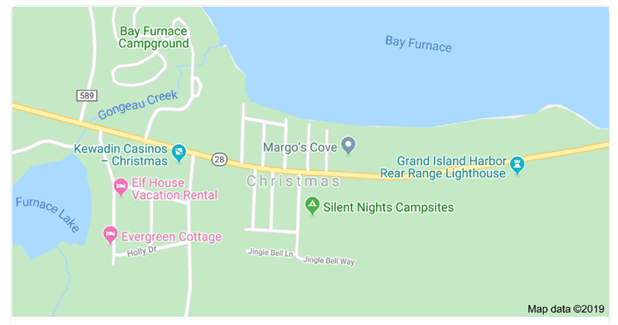 Why this city is called Christmas dates back to 1938 when a Munising man started a roadside factory to make holiday gifts, thus came upon this name. Christmas' zip code is 49862, and many letters have come from there since 1966 when the town received it's first Post Office. From that point forward many people have shown up in the month of December to mail their Christmas cards and presents so they would be postmarked coming from Christmas.
Christmas is also near the Bay Furnace campgrounds on Lake Superior in the Hiawatha National Forest. From 1869 to 1877, the campground was the site of Onota, an iron smelting town with a population of 517. The town was destroyed by fire in 1877 and only the iron kiln ruins remain. While in operation, Bay Furnace produced 20 tons of pig iron a day. Ships came to the 1200 foot dock bringing supplies and taking out pig iron. Bay Furnace is on the National Register of Historic Places. While driving through Christmas you won't miss the 35-foot tall Santa Claus.
For the fun fact, it's not only Michigan having a city of Christmas, but there are various other states having cities named after Christmas, Arizona, Florida, Kentucky, Mississippi, Utah, Maine, Oregon, and Tennessee also have Christmas towns and valleys.
Christmas Casino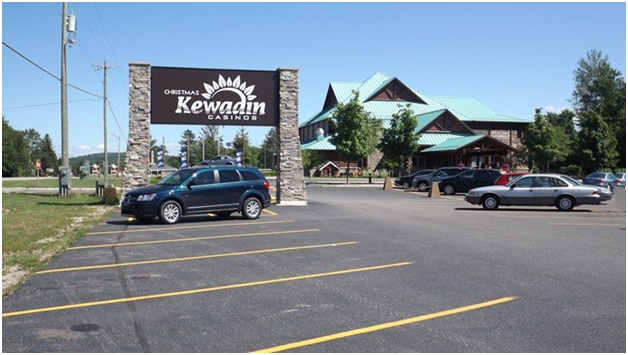 One of five casinos owned and operated by the Sault Tribe of Chippewa Indians, Kewadin Casino or Christmas casino which was launched in 1994 is located here in the small town of Christmas. Kewadin Casinos is a family of five great casinos in Michigan—Kewadin Sault Ste. Marie, St. Ignace, Manistique, Christmas, and Hessel. Kewadin Casino features nearly 2,200 of your favorite slot machines ranging in denominations from penny and nickel to $25. You're sure to find a game you like at one of these locations throughout Michigan's Upper Peninsula.
Slot Machines at Christmas Casino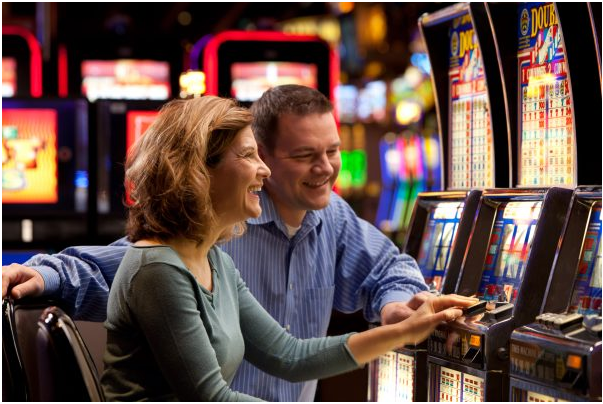 At Christmas casino, you will find over 245 slot machines. The casino floor features Vegas-style action multi-denomination gaming machines including electronic blackjack, slots, video poker, and video keno, along with six gaming tables featuring Blackjack and poker variations.
The minimum bet found at casino Christmas is $0.009 and the maximum bet is $100 for slots. You can choose from a wide variety of exciting slot titles such as The Walking Dead, Cash Fever, Wheel of Fortune, King of Dragons, Lightning Link, Aladdin's Fortune 3D and more.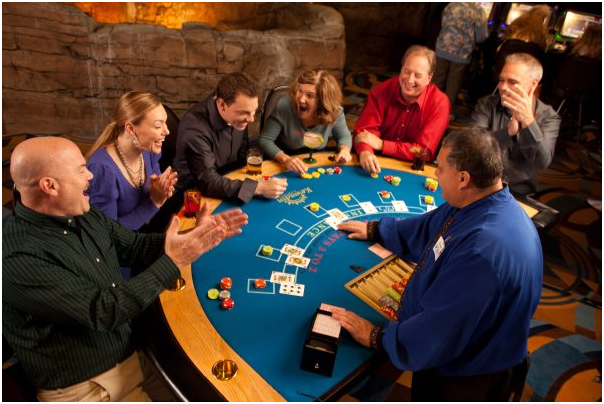 Table games include blackjack to 10x odds craps table, Let it Ride Bonus, Ultimate Texas Hold'em, and Roulette that are trademarks used under license from SHFL Entertainment, Inc. Also, there are virtual table games, like ShuffleMaster Roulette and TableMaster Blackjack and each game with seating for five players. These games are an exciting way to play roulette and blackjack. The table limits are $5 to $100.
Tournaments at Christmas Casino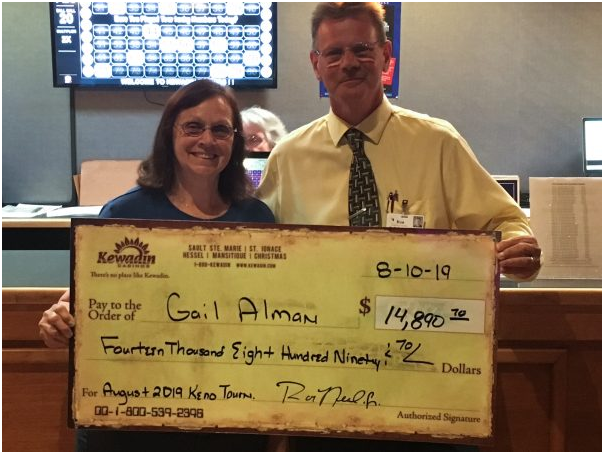 Registration time for all tournaments at all Kewadin Casinos is the first day of the month, two months prior to the month of the tournament date. Early signup offers are available with the paid entry within the first month of open registration. Tournament registration is based on availability and player criteria. Tournament registrations or receptions are held from 5:00 p.m. to 7:00 p.m. at all Casino locations.
Each tournament package contains an entry slip for a chance to win a free tournament which is one entry per player. The winner must use the free tournament at the next tournament of its kind at the location where it was won. Video Poker and Spin to Win tournaments offer Kewadin Credit prizes.
You can contact Northern Rewards at 1.800.539.2346 at extension 36109 at Christmas casino for taking part in tournaments.
Note that you should be 19 + of age to play at the casino. Acceptable Forms of Identification at the casino include State-issued driver's license with photo, Government identification with a photo, Military identification with a photo, State-issued ID card or Passport.
The casino offers rewards or comp points when you play the games which can be then redeemed at their Restaurants or Delis or Gift Shops.
Celebrating Christmas and New Year 2019 – with giveaways and games contest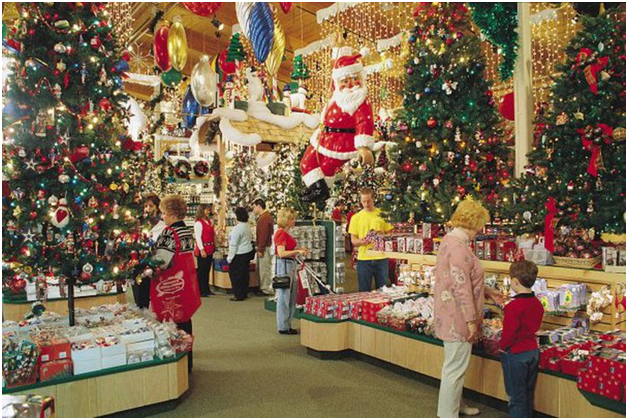 At Christmas casino, the celebration of the season has already begun. Here are few of their wonderful game events which you can take part if you are in and around Michigan
December 6th, 13th, 20th 27th @ 4:00 pm – 11:00 pm
Lotto Luck Fridays: Fridays in December Receive Michigan Lotto Scratch Off Tickets Hot Seat Draws 4 p.m. – 10 p.m. Win up to $200 Kewadin Credits Table Draws 10:15 p.m. – 11 p.m. Win $10 Match Play
December 7th, 14th, 21st, 28th @ 4:00 pm – 9:30 pm
Kewadin Claus Cash Giveaway on Saturday's in December Hot Seat Draws 4 p.m. – 9:30 p.m. Win up to $200 credits or up to $100 CASH Grand Prize Draws Saturday, December 28 at 9:30 p.m.
December 31 @ 10:00 am – 11:15 pm
2020 New Year's Eve Party Tuesday, December 31 Free Party. Win your share of $25,000 CASH & Credits! NOON YEAR'S EVE Hot Seat Draws 10 a.m. – 12:30 p.m. FREE mimosas 10 a.m. – Noon!
Frosty's Pub 'n Grub at Christmas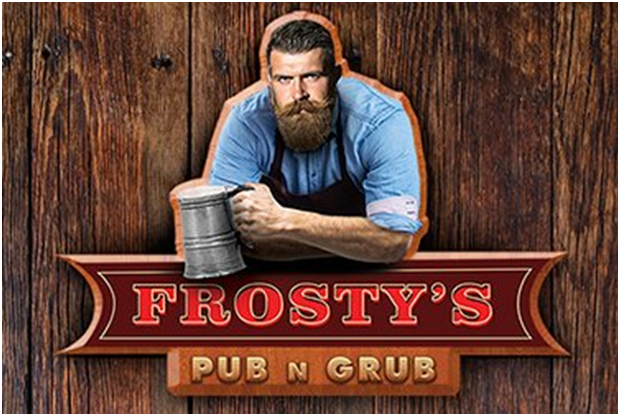 After the games and events at Christmas casino, you can enjoy drinks and meals at Frost's Pub n Grub. Serving: Coffee, Prime Rib, Grilled, Alcoholic Drinks, Cocktails, Wine, Soup, Salads, Sandwiches, Chicken Wings, Appetizers, Burgers Frosty's Pub 'n Grub is conveniently situated directly off of the casino floor and along with the full-service restaurant features a bar area with video poker. Frosty's menu features breakfast, sandwiches and baskets, appetizers, soups, and salads. Signature cocktails include the Candy Cane Martini made with UV Cake Vodka and White Creme De Menthe, Fireball Martini, and a Cinamon Toast Crunch Shot made with Fireball Whiskey and RumChata!
Outdoor fun at Christmas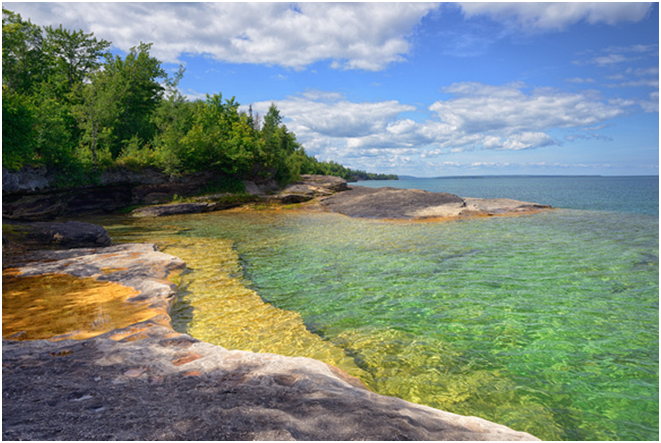 The Christmas area offers exciting outdoor attractions along the coast of Lake Superior. Visit the Pictured Rocks National Lakeshore or take a voyage on the Glass Bottom Shipwreck Tours Easy access to snowmobile and ATV trails.
Enjoy all nature has to offer at Christmas! This means you can stop at Christmas if you are to fully enjoy your vacation visit to the Upper Peninsula. An ideal spot for fishermen, hunters, hayfever sufferers, rockhounds, for swimming, hiking, snowmobiling, cross-country skiing, boating, canoeing, kayaking, scuba diving, snorkeling, visiting the Pictured Rocks or just plain relaxing.
You can also step into the world-famous Christmas Store, where you will find just about every Christmas ornament imaginable. You will feel the Christmas spirit here at any time of the year.
If you want to know more about this casino, you can contact the Kewadin Casino Christmas at (906) 387-5475 or toll-free at 1-800-KEWADIN. The Kewadin Casino Christmas is located at N7761 Candy Cane Ln, Christmas, MI 49862, USA.