For it was not into my ear you whispered but into my heart. It was not my lips you kissed, but my soul- Judy Garland
St Valentine's Day, which falls on February 14, is almost there. Valentine's Day is celebrated around the world except in a few countries where it is restricted especially in South Asian countries. It's a day when people show their love and affection for another person, not necessarily your girl friend or boyfriend, or your spouse but even to your parents, siblings and friends usually in the form of gifting cards, flowers, gifts and messages.
Well to remember why we celebrate this day is all because of an interesting story behind it.
There are many theories to be found about St. Valentine. But the most widely known story goes like this St Valentine was a priest from Rome who lived in the third century AD. Emperor Claudius II had banned marriages, believing married men made bad soldiers and St. Valentine is thought to have arranged marriages in secret.
He was imprisoned and sentenced to death for this. There, St. Valentine fell in love with the jailer's daughter and sent her a love letter signed 'from your Valentine' on February 14th, the day of his execution, as a goodbye.
The name 'Valentinus' is found in the Martyrologium Hieronymianum, a book which was compiled between 460 and 544.
The feast of St Valentine on February 14th was first established in 496 by Pope Gelasius I, who included Valentine among all those "… whose names are justly reverenced among men, but whose acts are known only to God." Wearing a coronet made from flowers and with a stencilled inscription, St Valentine's skull now resides in the Chiesa di Santa Maria in Cosmedin, on Rome's Piazza Bocca della Verità.
So now as you are gearing up to show your love to someone close to you or maybe to woo your sweetheart here are the eight wonderful things you can do to enjoy your Valentine's Day with someone special that too in your budget.
1. Enjoy a romantic Valentine's date at home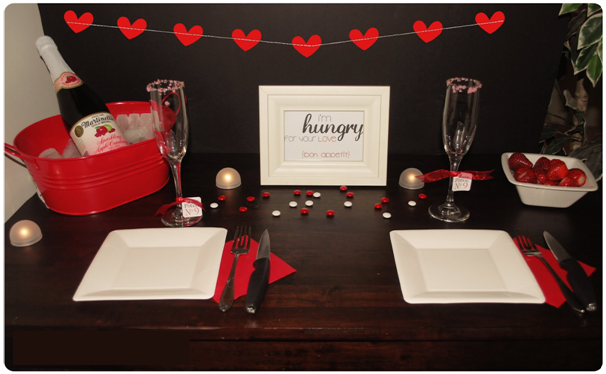 When you go out to have a Valentine's Date you spend more money because you pay for a service and your entrees at hotels or restaurants. But do you know you can create a romantic ambience at home for free?
Just be creative and have fun, switch up the feng shui and eat in a room other than your kitchen. Have a picnic by the fireplace or dozens of candles to light up your mood. Sprinkle rose petals around the floor. Make your menu mean something. If you got Chinese food on your first date, eat Chinese. End with a light dessert, like sorbet garnished with mint.
I saw a couple who celebrate Valentine's Day at their home and they go so crazy that they make designs with red lipstick on their dinner table, mirrors, and even on bed pillows. So it is just to have fun together rather than spending lavishly in a hotel.
2. Travel together to other town or city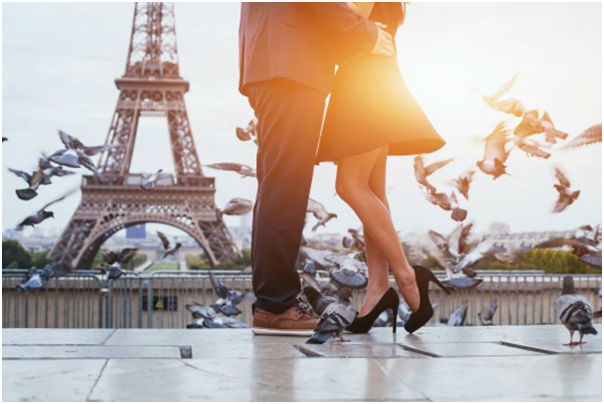 Well if you do not like the idea of being at home then there are online websites like HomeExchange and Airbnb that let you travel across the country or just across town without exorbitant hotel prices. Go to visit the wild adventurous place, close to nature be it a beach or some mountain hilltop and have your own time in peace. Know some of the romantic destinations online and search for the best deal.
3. Get the perfect gift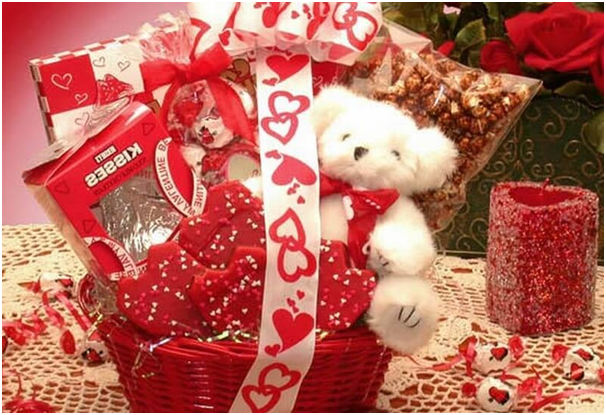 For a cheap but meaningful Valentine's Day gift, you're better off buying an experience rather than a present you can wrap, according to science. San Francisco State University found that people were happier when they bought experiences rather than material objects. Lucky for you, Groupon, LivingSocial, and many other discount sites have deals for different Valentine's Day date night experiences, like wine tastings, glass blowing, and BYOB paint nights.
4. Have flowers and roses from a store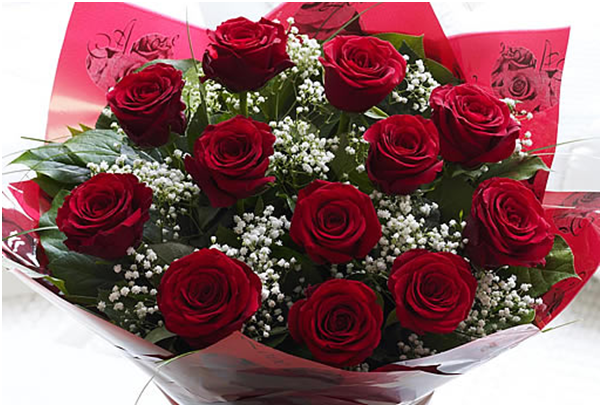 It is recommended to buy flowers at a store that keeps them refrigerated. Never buy flowers online or from a roadside stand. When you're searching for the perfect bouquet, make sure it has tight buds. That way they'll stay open longer when they do blossom. If they're already open, they won't last more than a day or two, though you can always try some tricks to make them last longer if you know some
5. Wanna buy jewellery for your Valentine- buy it in-store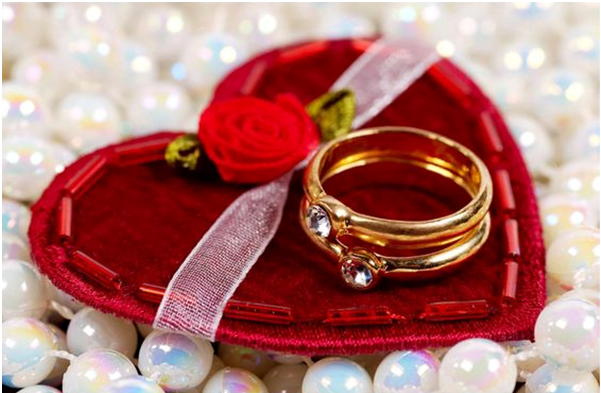 Like flowers jewellery should always be bought from stores. Online diamond dealers may not have certified stones. When it comes to diamonds, look for the four C's: cut, carat, colour, and clarity. For gold, make sure it has the manufacturer's trademark close to the carat stamp. But don't feel pressured to choose diamonds just because they're "traditional" or expected. Rubies, sapphires, and emeralds are more rare than diamonds, equally beautiful, and somehow still less expensive.
6. Express your own true emotions by making gifts to cherish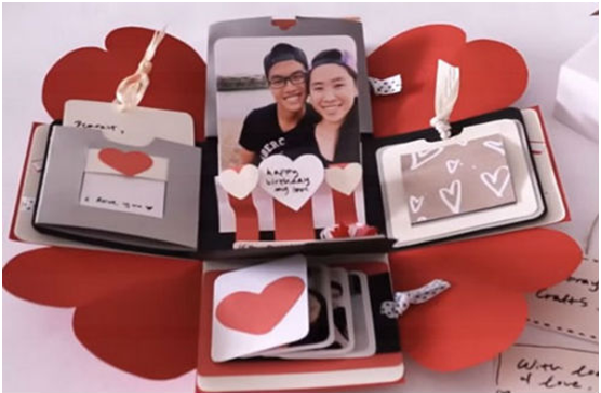 So now you want to be sentimental with your love. Why not? Make something from the heart and it's the perfect combination of a Valentine's Day gift that's inexpensive but meaningful. Make a collage of your favourite photos as a couple or photos from different stages of your relationship. Burn a mixed CD of his or her favourite songs. Organize a gift basket filled with notes or trinkets referencing inside jokes.
7. Be adventurous and have fun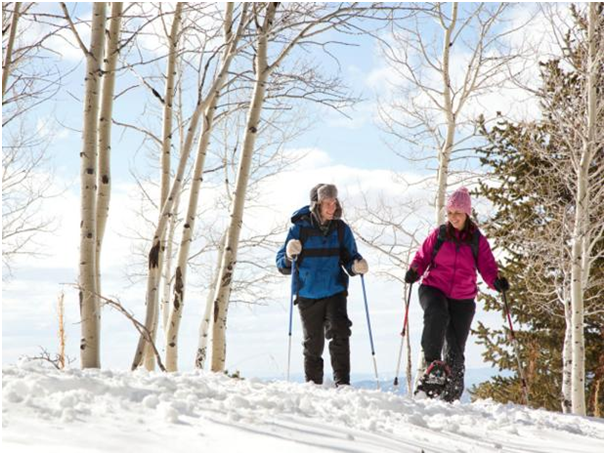 If you cannot plan to do anything because of your hectic office work or young kids at home. Then just take some time out to explore your city. Visit a museum, go ice skating, theatre for an hour or two to enjoy. Trillium Lake in Oregon has great scenery in the Northwest, while the Trapp Family Lodge in Vermont has the largest system of groomed and backcountry trails in Stowe, VT for winter fun.
Some theatre companies have special Valentine's Day deals for couples that include pre-show events. Also, involve yourself in a hot air balloon ride, and find a hot-air balloon guide near your hometown, or head to your favourite ballooning spots in Albuquerque, NM, or California's Napa Valley.
Also, race together for fun, volunteer yourself for a good cause through the Corporation for National and Community Service with options including building homes, feeding the hungry or assisting with a children's program and you can do lots of more adventurous things together.
8. Volunteer to help those needing some love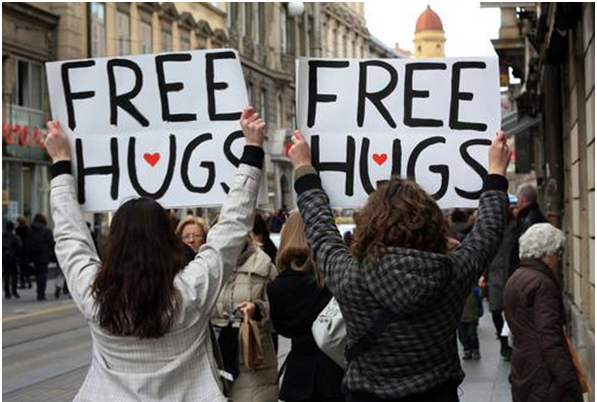 Volunteer at a soup kitchen, send flowers to nursing home residents or check online listings for Valentine-themed fundraisers for reputable non-profits. Contact local women's and domestic violence shelters to ask how you can best show love to those who live and work there. Baking cookies or sending letters of appreciation to caregivers can make all the difference for people who have suffered because of corrupted relationships. Find volunteer opportunities in your area at VolunteerMatch.
Also, a global poll conducted by Reuters/Ipsos revealed that one in five people would rather spend Valentine's Day with their pet than a partner. If you're having a hard time picking between the two, spend the afternoon at a local pet park before hitting the town on date night. Or, if you're single, forego the ice cream-laden night alone and take Fido out to play in your city's dog run. Who knows, you might just meet the dog lover of your dreams.
With these eight wonderful ideas will surely save money when celebrating this day and you can surely catch a few things to celebrate your Valentine's Day. If still being lazy then just relax, open your PC or mobile and play some casino games for fun and maybe the cupid arrow falls on you for some wins that you may love. Do not forget to grab the Valentine's Day bonus offers going on at online casinos.