As you all prepare for the holiday season to enjoy Christmas and new year, there is one other exciting thing coming up in 2018 which will bring smiles to most of the gaming enthusiasts. The legal licensed and regulated online gaming and gambling is till now allowed in only three states Delaware, Nevada and New Jersey but soon fifteen more states are to join the online gaming family.
Lately Pennsylvania, the nation's second-largest commercial casino state, will allow people to bet online even in airports and at truck stops. It also makes Pennsylvania the first state to allow online play for both commercial casinos and its state lottery, and will offer interactive gambling parlors in eight airports, including Pittsburgh and Philadelphia, while qualifying truck stops can operate up to five slot machine-style monitors called video gaming terminals. Note that only Nevada and Puerto Rico currently allow airport gambling.
Online Poker to grow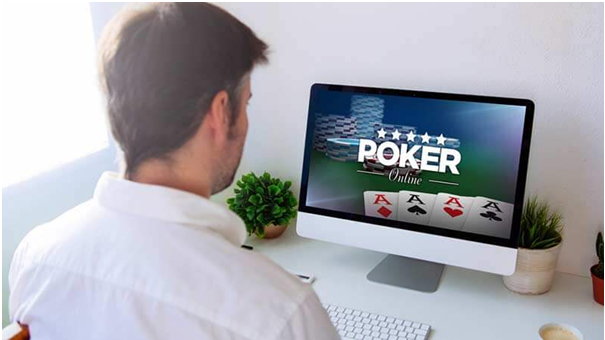 License are not even available yet, but people are already thinking ahead about what Pennsylvania online poker will do to grow the industry. It is difficult not to get excited when big players like PokerStars confidently state they plan to be one of the first operators in the Keystone State when online casinos and online poker goes live. Over at US Poker, they took a look at whether or not this online poker growth could lead to growth in land-based poker events. With player pooling across the states and Pennsylvania to come, there is reason to think there could be a new live poker Renaissance, complete with scads of online qualifiers.
Many other US states are also racing to see who will go online next in 2018
Now that Pennsylvania is expanding gambling, other states are re-evaluating more than just sports betting. New Jersey online casino has a record to generate the state's highest revenue in online casino market going over $250 million this year. New Jersey casinos will be getting another big boost early in 2018 as they prepare for next week (Dec. 4) US Supreme Court hearing of case on sports betting and the current buzz in the industry is that the state is the favorite to win.
MGM Resorts the popular casino is already preparing for a world where New Jersey casinos offer sports betting. The company's VP of Race and Sports, Jay Rood, announced at the Sports Betting USA Conference that he was heading to Atlantic City to oversee the construction of a $7 million sports book in Borgata Casino.
Besides sports betting if the Supreme court rules in its favour New Jersey will legally set up to start taking bets. Other states, like New York, have similar laws on the books but still has some work to do though. Racetracks and tribal casinos are raising alarms that the current law only pertains to commercial casinos.
The state of New Hampshire
You can expect New Hampshire to make another attempt to get to online gaming in 2018, obviously with more roadblocks and pitfalls as lawmakers have the convenient excuse as the state just expanded online lottery and keno games in 2016. This little state has already gone into the online gaming conversation in a big way by introducing separate legislation to legalize both online lottery and online gambling in 2017. Despite being its first break at either, online lottery was authorized, but the state came up short on the online gaming front. Fingers crossed.
The state of Connecticut
Connecticut's two tribal casinos Foxwoods and Mohegan Sun are dealing with casino expansion in neighboring states. Moreover, the eye of the storm has yet to make landfall. The billion-dollar MGM Springfield will open its doors in less than a year. Nine months later, the $2.4 billion Wynn Boston Harborwill follow suit. Both properties are expected to take a big chunk out of Foxwoods and Mohegan Sun. Foxwoods and Mohegan Sun are trying to counteract their new competition in several different ways with Connecticut preauthorized sports betting and the state approved a joint satellite casino by the two tribes. But at some point the two casinos are going to have to turn to online gaming; a proven source of incremental revenue.
One thing holding Connecticut back has been the size of the state. With just 3.5 million residents, Connecticut doesn't have the population base for online poker unless there is a thriving interstate market that it can join. With New Jersey joining Nevada and Delaware, and Pennsylvania likely to follow, both online casino and online poker are suddenly on the table in Connecticut.
Working against the state is the significant gaming expansions the legislature approved this year. After legalizing DFS (Daily Fantasy Sports), sports betting, and approving a satellite casino, lawmakers may want a break from gaming in 2018, which also happens to be the dreaded election year.
The state of West Virginia
West Virginia introduced an online gaming bill in 2017. Additionally, it has been looking into online lottery and gaming dating back to 2014. With the state having a small population of 1.8 million, West Virginia's chances of passing online gaming legislation in 2018 just went up.
Like Connecticut, West Virginia's racinos have been feeling the squeeze from new casinos in neighboring states for a number of years. Now that it's northern neighbor has joined two other states in the region as online gaming states, West Virginia has even more pressure to throw a lifeline to its land-based gaming operators.
The state of Illinois
Illinois is also in line with other states to provide online gaming in 2018. Like Pennsylvania, Illinois needs revenue; the kind of revenue that hefty online gaming licensing fees could provide.The state is also trying to legalize DFS (Daily Fantasy Sports). In fact, the two issues merged into one this year in an effort to increase overall support. If DFS and online gambling remain joined at the hip, Illinois has a reasonable chance of getting a bill passed next year.
The state of New York
New York wants to legalize online and could partner with Nevada, Delaware, New Jersey, and Pennsylvania, creating an online poker player pool of 45 million. Online poker bills have moved through the NY State Senate in both 2016 and 2017.
However, because it's legislation is poker-only and not casinos, the legislation lacks the money angle that helps drives gaming expansions across the finish line. Legal online poker would bring in incremental revenue to the state's casinos, which have produced disappointing revenue results so far.
In 2016, Statista has predicted the size of the online gambling market would have a volume of $45.86 billion growing to $56.05 billion by 2018
The five states where situation is not yet opening doors to online gaming:-
The state of Massachusetts
Massachusetts have introduced legislation seeking to legalize online gaming but as of now the Commission recommended the state not pursue online gambling until the Massachusetts were up and running. If the legislature agrees with the commission's findings, online gaming is likely off the table in Massachusetts until mid-2019.
The state of California
The situation seems grim but not hopeless. Growing tensions between the state's numerous stakeholders tribal, commercial, and racing have soured the mood and unless there is a seismic shift and massive concessions made by one of the two entrenched sides, online poker is going to remain out of reach.
The state of Michigan
This state also seems to be on difficult path like California until it can work out its tribal vs. commercial casinos issue. The state's approach has raised a number of legal questions, and has hasn't brought either the tribal casinos or the commercial casinos on board. Somehow Michigan has crafted an online gambling bill that none of the stakeholders like.
Casino gaming tax revenues account for approximately 17 percent of the total city budget for Detroit. Under Michigan law, Detroit receives just over three-fifths of gaming tax receipts, with the remainder going to the state.
The state of Washington
Till now Washington hasn't shown any indication to it's taking online gambling legalization seriously. Grassroots efforts have produced bills, but those bills have gained little traction in the state legislature.
The state of Mississippi
Mississippi's lawmaker, representative. Bobby Moak, has been trying to legalize online gambling since 2012, but so far none of his bills have gotten out of committee. But on the brighter side Mississippi is one of four states poised to offer sports betting should New Jersey win its Supreme Court case. At G2E, Larry Gregory, the executive director of the Mississippi Gaming and Hospitality Association, said the sports betting bill his state passed earlier this year had to be "snuck" through, which along with a state needing money seems to be the only other way for gaming legislation to pass a state legislature.
Since 2013, state regulations have required any companies wishing to obtain a license for a new casino in Mississippi to also develop an accompanying high-end hotel, restaurant space and other tourism amenities.
The state that are not yet active to get their online gaming bill and have shown little interest and these are Rhode Island, Maryland, Ohio, Florida and Indiana.
Why are US states now racing to online gaming?
Well the basic thing of survival in today's world is money. The US states earn revenue with gaming and gambling. It's a source of income for the states.
Click here to know the monthly revenues of the states
The second reason for US states to go for internet gaming is to strengthen its existing gaming establishments and casinos. Unless a state needs revenue, or its current gaming is on the decline, it's less likely to turn to online gaming expansion. Multiple states were already considering online gaming bills. The gradual progress made in 2017 should entice some new states to take a look at online gaming. Hopefully in 2018 new year might bring a ray of light to make the online gaming bloom in US. Interested in playing online casinos with bonuses and discounts, click here.