As promised last week, here are the best buffet deals for you to celebrate 4th of July 2018 at casinos. Remember you should be 21 years or more of age to enter the casinos to play slots and games. Also few of these buffet deals may require you to become a casino club member but that's your choice. You can enter the casino near your location and have a seat at the dining or lunch table in time to have the most out of it. Also for drinks not all bars at the casinos are offering the special Independence Day offer. Always ask the casino staff or guest service manager at help desk for more details on all of these offers on drinks and meals.
Location: 777 Blue Chip Drive Michigan City, IN 46360
Phone: 219-879-7711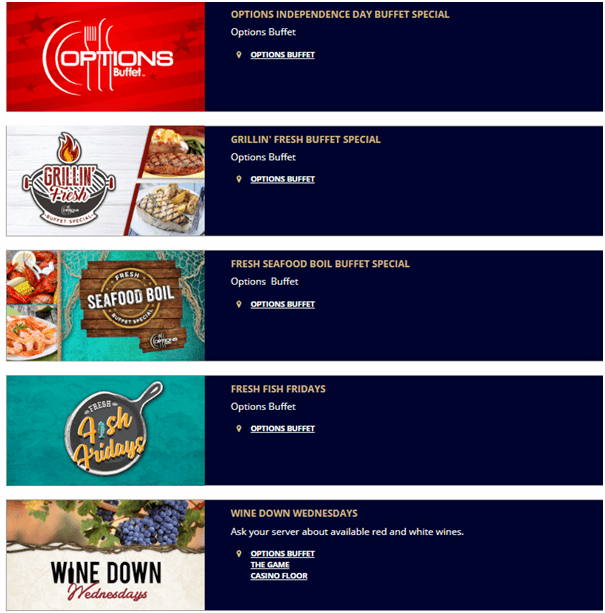 At Blue Chip Casino Options Buffet will open at 11:00am on Wednesday, July 4, 2018 where you can enjoy Independence Day Buffet Special at $19.99 plus tax. Options Buffet is located at Main Floor Pavilion, next to Casino Entrance. You can also enjoy the casino games like Progressive Jackpots, Poker room, table games and get a Blue T Shirt giveaway. This offer is valid till 4th July 2018.
2. Casino Arizona
Location: 524 North 92nd Street, Scottsdale, AZ 85256
Phone: 480-850-7777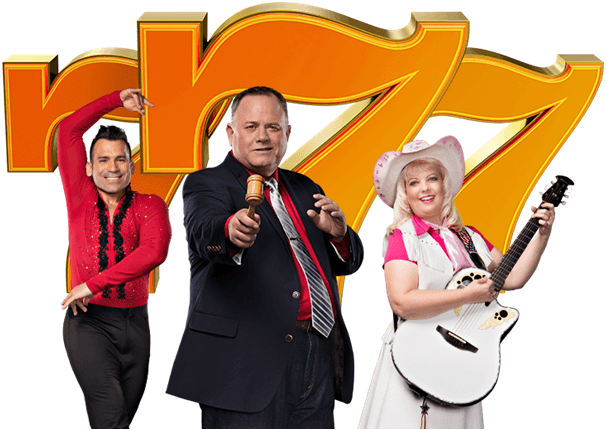 Casino Arizona is celebrating Independence Day at their new remodelled Eagles Buffet with music and food. Join them on Wednesday, July 4 for Lunch, between 10:00am – 3:00pm|$11.95 adult, $7.00 child. You will ve served BBQ pork ribs, Slow roasted NY strip loin, Fried chicken, Dim sum, Buttered corn on the cob, Baked beans, Seasonal fresh vegetables, Iced watermelon wedges, Ham macaroni and cheese, Whipped potatoes and gravy, Chicken wings, Composed and tossed salads, Pastry chef's assorted desserts, Ice cream station
The dinner starts at 4:30pm – 9:00pm|$23.95 adult, $9.95 child and enjoy Slow roasted NY strip loin, BBQ pork ribs, Baked ham, Mini sliders/Pizza bar, Crab legs, Fried chicken, Baked beans, Iced watermelon wedges, Whipped potatoes and gravy, Baked potato bar, Macaroni and cheese, Beer battered fried fish, Seasonal fresh vegetables, Composed and tossed salads, Pastry chef's assorted desserts, Ice cream bar, Mini banana splits, Mini root beer floats and more.
Location: 200 Fremont Street Las Vegas NV 89101
Phone: 702-385-3232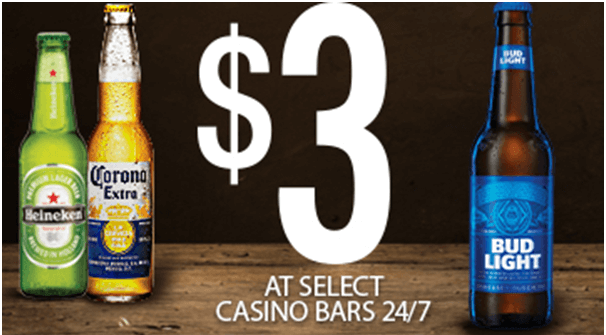 At Freemont Casino you can join Paradise Buffet and Casino where you can enjoy breakfast, lunch or dinner. Paradise Buffet features a variety of special nights, weekend champagne brunch and fresh sushi made nightly.
The independence day Buffet features a diverse menu of cafe favorites with a touch of island flair.The whole of July you can get to enjoy drinks specials at selected casino bars|$3 Budweiser & Bud Light|$4 Craft Beer – Goose Island IPA, Four Peaks Kilt Lifter, Stone IPA & Sierra Nevada Pale Ale|$5 Jack Daniel's, Fire or Honey Shots|$6 Stoli Lemonade|$7 Patron Paloma and $8 Beer & Shot Combo – Any Beer with Shot of Jack, Fire or Honey. The Buffet pricing starts from $9.99.
Location: 18500 S. DuPont Highway Harrington, DE 19952
Phone: (888) 887.5687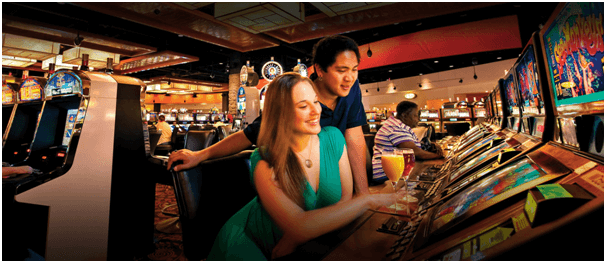 On Wednesday, July 4 join the casino between 11:30 AM – 3:30 PM and enjoy firework feast featuring farm-fresh produce and summer BBQ favorites including ribs, chicken, hamburgers, hot dogs and more with $13.95 per person.
Also take part in $20,000 Star Spangled Giveaway same day between 2:00 PM – 6:00 PM, hourly and earn one entry for 20 points earned. (Limit of 1 entry per person)|Win up to $1,776 CASH|All entries must be activated within 1 hour of each drawing.
Location: 109 Cherokee Boulevard Roland, OK 74954
Phone: 800.256.2338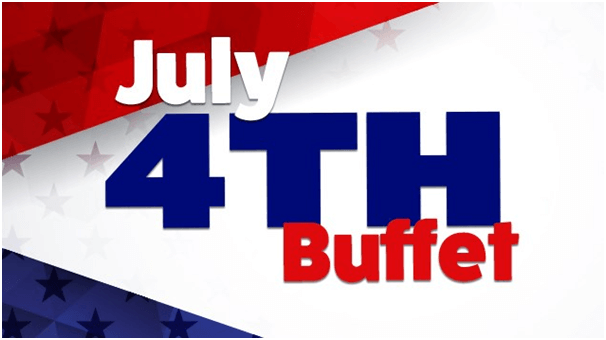 At $10.99 only you can enjoy a great buffet at Cherokee Casino. Join on Wednesday, JULY 4 | 11AM-3PM, 4PM-9PM and enjoy Carved Beef Brisket, Slice Rope Sausage, Barbeque Chicken, Cocktail Shrimp, Korean Barbeque Wings, Grilled Corn on the Cob, Grilled Vegetables, Cole Slaw, Potato Salad and more.
Location: 500 Lake Palourde Road Amelia, LA 70340
Phone: 985-631-1777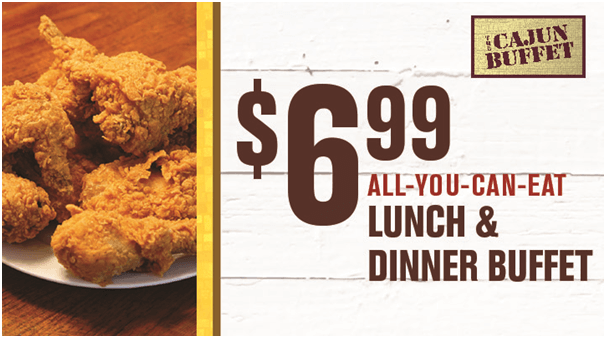 Join at Cajun Buffet and for $6.99 enjoy all you can eat lunch and dinner buffet the whole of July |Every Sunday-Thursday between 11:00am – 2:00pm and for dinner between 5:00pm – 9:00pm. Also enjoy slot machines, 15 table games, with poker, blackjack, roulette, craps and other games.
Location:488 Main Street, Black Hawk, Colorado 80422
Phone: 303.582.1000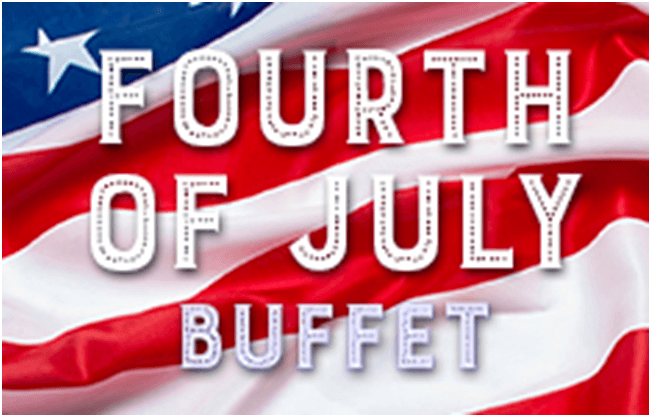 On Wednesday, July 4th celebrate the tastes of freedom with backyard barbecue favorites featuring grilled tri-tip with Anaheim pepper sauce, bacon mac and cheese, homestyle potato salad, and fire-roasted corn on the cob! The buffet starts at 3:30 pm to Close and cost $26.99. If you are not a member of the casino and do not have Club Monarch member card then you can add one dollar for breakfast and two dollars for other meal times to the price. Visit Guest Services for details at the casino.
Now enjoy the fantastic Buffet deals and celebrate your independence with friends and family with great meals. Take part in poker and slots tournaments and win huge prizes. We have loads of coupon codes to enjoy slots and poker at online casinos for 4th of July. Just visit any casino of your choice with your cell phone or PC and enjoy!