This year 2018 Easter is being celebrated on 1st April. You must be wondering why Easter dates are not fixed like the Christmas Day. Well, the short answer is because the date of Easter is dependent on solar and lunar cycles. Specifically, Easter generally falls on the first Sunday after the first full moon of the March equinox.
The March equinox is significant because it marks the official first day of spring. It is also important as it relates to Easter because early Christians wanted Easter to fall after the Jewish holiday of Passover, which is always celebrated on the first full moon after the spring equinox. Easter changes dates each year as it all depends on the date of the March equinox. So this year for the first time since 1945 Easter Sunday is going to fall on April Fool's Day.
If you are looking forward to celebrate it with your family and friends at Las Vegas or nearby locations then here are the seven best places to enjoy Easter Brunch and Dining in 2018
1. Atlantis Casino Resort Spa
Location: 3800 S. Virginia St. Reno, NV 89502
Phone toll-free: 800.723.6500

Celebrate Easter with delicious dining at Atlantis on Sunday, April 1, 2018. From buffet to Four Diamond gourmet, enjoy delicious dining in all of their award winning restaurants. Call 775.824.4411 for reservations. Click here for the complete menu and price.
2. House of Blues
Location: 3950 Las Vegas Blvd.,Las Vegas, NV 89119
Phone: (702) 632 – 7600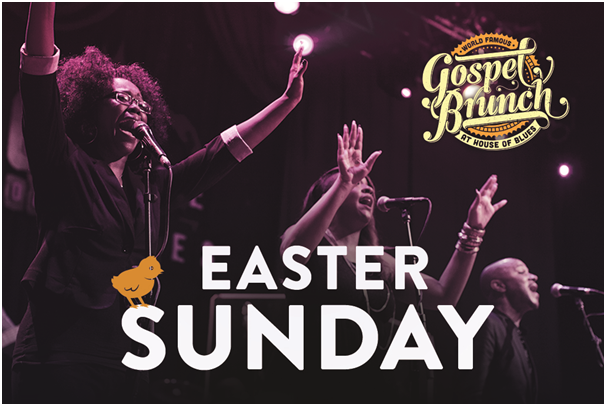 At Gospel Brunch inside the House of Blues at Mandalay Bay, you get a delicious southern-style buffet, unlimited drinks and a high-energy gospel choir singing hymns. Easter Sunday is about to be the best day of the year, at Gospel Brunch. Doors Open: 10:00 AM Prices: $54.50 per person. Click here for more details.
3. Hofbrauhaus Las Vegas
Location: 4510 Paradise Rd.Las Vegas, NV, 89109
Phone: 702-853-2337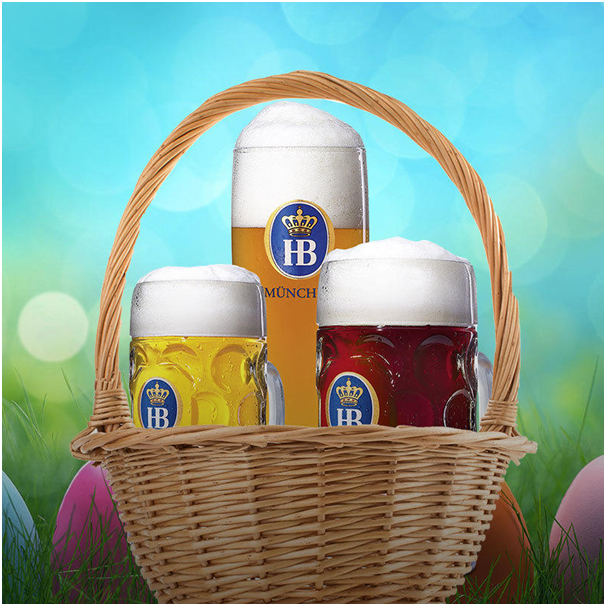 Hofbräuhaus gives us a taste of the Bavarian countryside along with some of your Easter favorites. The menu includes (in order) a creamy asparagus soup, golden brown potato pancakes with smoked salmon, grilled chicken breast with Yukon gold potatoes and a homemade vanilla crêpe. Average cost $15 to $25 per person. Click here for more details.
4. Morels French Steakhouse & Bistro
Location: Palazzo – 3325 S. Las Vegas Blvd. Las Vegas, NV, 89109
Phone: 702-607-6333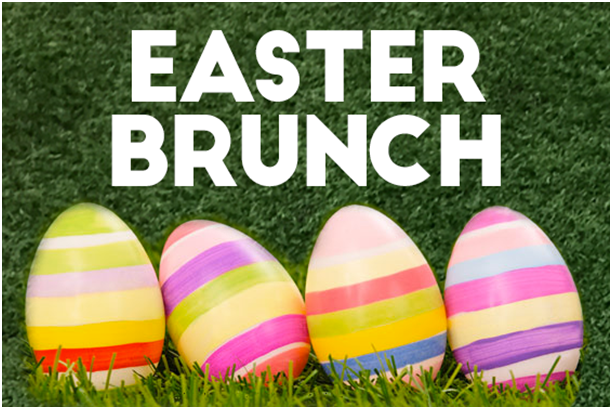 Morels French Steakhouse & Bistro at The Palazzo is holding its annual family brunch. The event includes prize-filled eggs and balloon animals. Kids eight and under eat free with an adult enter purchase from 11:30 a.m. to 3 p.m. Cost $25 to $35 per person.
5. Stratosphere
Location: 2000 S. Las Vegas Blvd., Las Vegas, NV, 89104
Phone: 1-866-983-4279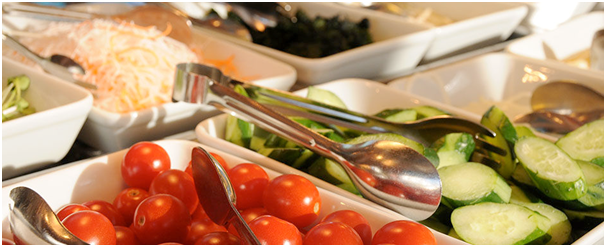 Stratosphere is the perfect place to celebrate Easter and have a perfect brunch or dinner where your stress over an overcooked duck melts away. It's got a stellar view of the city and the food is one for the books. The Stratosphere Casino, Hotel & Tower sits at the north end of the Strip with the tallest observation tower in the U.S. and four insanely scary thrill rides on top. It also has low-priced rooms along with restaurants, bars and shops. Click here for more details.
6. Four Seasons
Location: 3960 Las Vegas Blvd South, Las Vegas, NV, 89119
Phone: 702-632-5121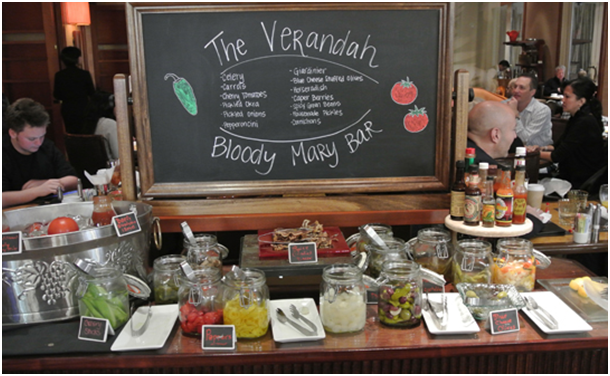 Easter is a time to celebrate with family here at their Veranda Restaurant at Four Seasons. They have ten different delicious stations that will have your tummy jumping for joy. Enjoy Italian cuisine which costs $25 to $35 per person. The Veranda has a beautiful outdoor space with comfortable teak wood lounge chairs and tables, perfect for dining al fresco.
Indoors, the restaurant features a bar and lounge area that is transformed into the buffet area every weekend morning for a fantastic boutique buffet-style brunch. There are also two private dining rooms: La Luna, which seats up to 12 people and La Sala, which seats up to 28 people. Click here for more details.
7. Suquamish Clearwater Casino Resort
Location: 15347 Suquamish Way NE, Suquamish, WA 98392
Phone: 360-598-8700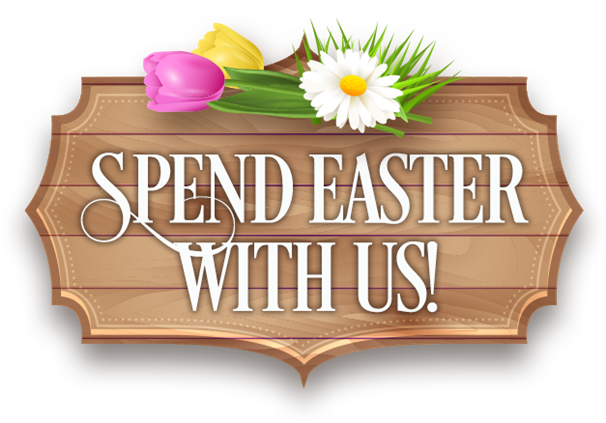 Though this place is not in Las Vegas but they are offering very detailed menu for anyone to enjoy. Spend your Easter at The Clearwater Restaurant and eat what you like dinning from 9 am to 2 pm only $30 per person. The menu includes Fresh Fruit, Scones, and Muffins (served by server). At Sushi Station and Fresh Shucked Agate Pearl Oyster Station enjoy California Roll, Philadelphia Roll, Tuna Roll; Crostini and Vegetable Crudités at Salad Station, Caprese Salad, Caesar Salad, and Baby Mix Greens and much more. If you bring in your kid along then it costs $14.50 per child 6- 12 years. For full menu click here.
Now enjoy and have the best of Easter meals at any of these. Also stay tuned here for more Easter fun stuff. Visit online casinos for great Easter bonuses and coupon codes.