Interesting new as well as some popular games to be played on PS4, Xbox One and Nintendo Switch
Looking for Christmas or New Year gifts then there are two types of gifts I recommend. One is things related to health or fitness, well being and the other is entertainment be it games or some great movie. In today's stress full life most of us are having various health as well as relationship issues and the best way to relax is to play games. As Christmas and holidays is about spending time with loved ones more than it's about giving and receiving gifts. Video games are a great way to spend time with your kids or siblings. So why not think of gifting a game to your friends and family.
Here find the best ten games gifts you can get for Playstation 4, XBox One and Nintendo switch gamers as well as list of few other games that run well on PC and other gaming consoles.
Games for PlayStation 4
1. Horizon Zero Dawn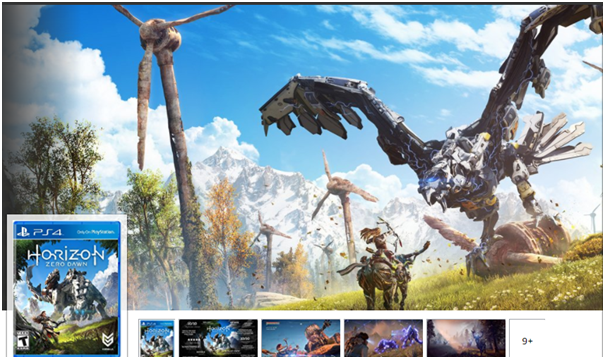 This vast, open-world adventure and PS4 exclusive feels a bit like a mash-up of influences, ranging from Far Cry to Tomb Raider and The Witcher 3, yet the end result is absolutely marvelous.
You take control of Aloy, a tribal hunter in a future ruled by metal beasts, and you'll use her enviable skills to explore the stunning wasteland and battle those mechanical monsters. It's action-packed, nicely diverse in terms of objectives, and even has a captivating tale along the way. Buy from Amazon at USD38.99 or Playstation store at $49.99 or at Gamestop at USD39.99
2. Persona 5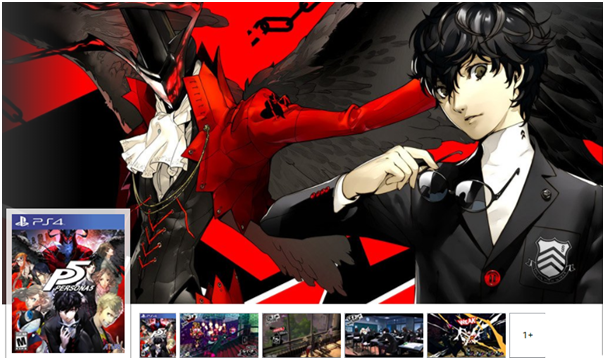 Persona 5 is one of the most acclaimed PS4 games of all time. This epic quest drops you into a dazzling vision of Tokyo in which your student hero discovers the ability to use supernatural powers in another realm. It's thrilling and engrossing stuff, balancing the mystical with the surprisingly not-mundane life of a student, and incredibly stylish to boot. Buy from Amazon at $50.40 or from Playstation store at $59.99
3. Uncharted: The Lost Legacy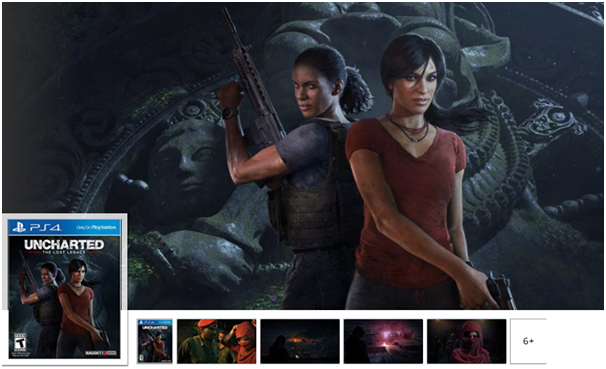 This spinoff tale spotlights previous supporting characters of Uncharted 4: A Thief's End Chloe Frazer and Nadine Ross as they seek out the Tusk of Ganesh across India, and while the game doesn't deviate from the familiar action-adventure formula in any dramatic ways it's another gorgeous and thrilling quest worth savouring. Buy from Amazon at $40.99
4. Star Wars Battle Front II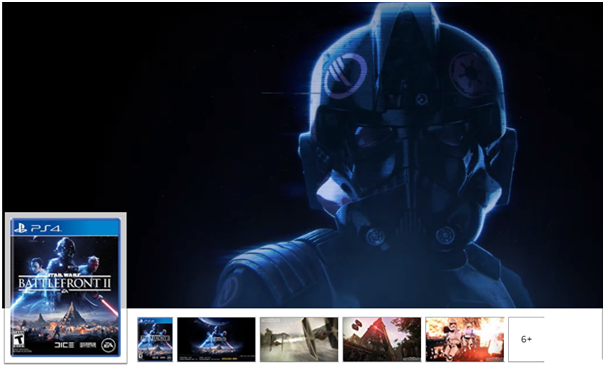 This multiplayer-centric sequel spans all three cinematic eras of the sci-fi juggernaut, with massive 20-on-20 battles that look and feel like they belong on the silver screen. EA's focus on grinding to unlock heroes and perks does admittedly detract from the overall enjoyment, but if you can ignore that layer of the experience and just focus on blasting en masse, the shootouts can be serious, serious fun. Get one from Amazon at $47.89
5. Nier: Automata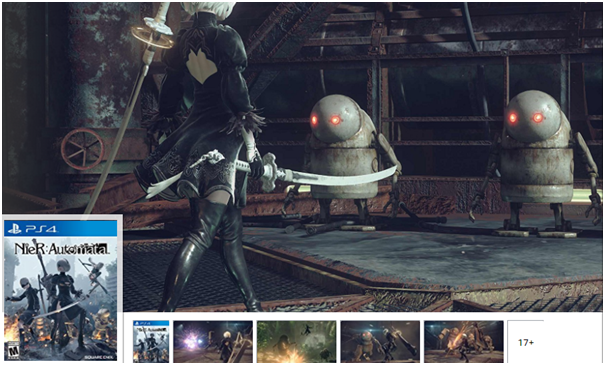 Nier Automata also works with your PC you can take control of YoRHa 2B, the most advanced combat android ever built, and embark on a perilous mission to retake your home world in this PlayStation 4 exclusive sequel to PS3 fan favourite NieR. Follow the events that unfold after the original game and discover a future in which mankind has been driven from the planet by an invading mechanized force. As a weapon of the human resistance, return to the surface to do battle with the gigantic mechanical weapons who've laid waste to civilization. Buy from Amazon at $ 49.99 or from Best Buy at $29.99
6. Nioh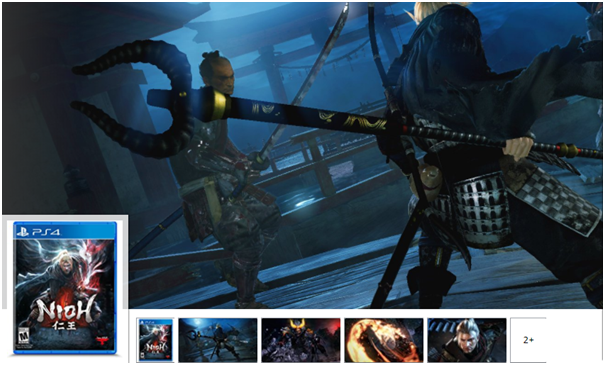 Nioh also a PC game categorised under adult game due to the violent combat where you take up your sword and travel to Japan's blood-bathed Sengoku period – an era ravaged by warring states and dark, malevolent forces – and cut a violent path through the land as the masterless samurai, William.Taking inspiration from the Ninja Gaiden and Dark Soulsseries of games, Nioh invites you to muster the resilience of a true samurai: the skills and patience to overcome even the deadliest enemies and the courage to remain steadfast even in the face of death. Get this game from Amazon at $27.85
Games for Xbox One
7. Cuphead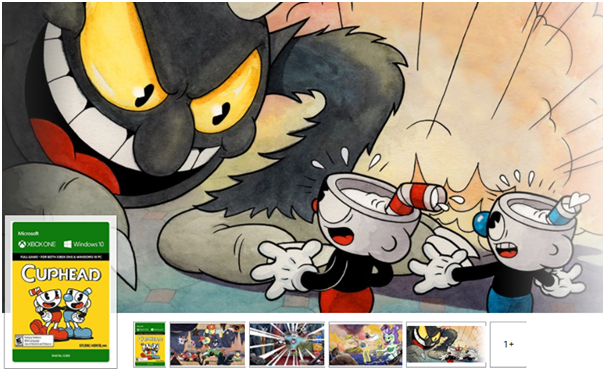 Cuphead is a classic run and gun action game heavily focused on boss battles. Inspired by cartoons of the 1930s, the visuals and audio are painstakingly created with the same techniques of the era, i.e. traditional hand drawn cel animation, watercolor backgrounds, and original jazz recordings. Play as Cuphead or Mugman (in single player or local co-op) as you traverse strange worlds, acquire new weapons, learn powerful super moves, and discover hidden secrets while you try to pay your debt back to the devil. This game can be played on your PC also. Buy one from Amazon at $19.99 or from Microsoft store at the same price.
Games for Nintendo Switch
8. The Legend Of Zelda: Breath Of The Wild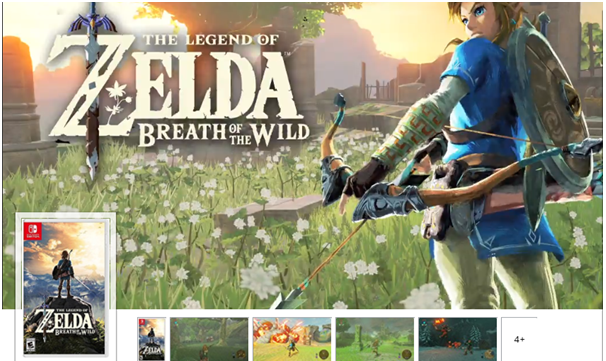 Step into a world of discovery, exploration, and adventure in The Legend of Zelda: Breath of the Wild, a boundary-breaking new game in the acclaimed series. Travel across vast fields, through forests, and to mountain peaks as you discover what has become of the kingdom of Hyrule In this stunning Open-Air Adventure. Now on Nintendo Switch, your journey is freer and more open than ever. Buy from Amazon at $56.99 or from Best Buy at $59.99
9. Super Mario Odyssey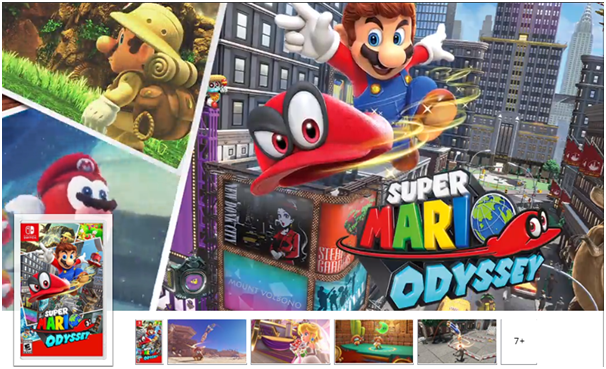 Mario's got new moves that'll make you rethink his traditional run-and-jump gameplay—like cap jump, cap throw, and capture. Use captured cohorts such as enemies, objects, and animals to progress through the game and uncover loads of hidden collectibles. Use amazing new abilities to collect Power Moons so you can power up the Odyssey airship and save Princess Peach from Bowser's wedding plans. Buy one from Amazon at $54.99
10. Mario + Rabbids Kingdom Battle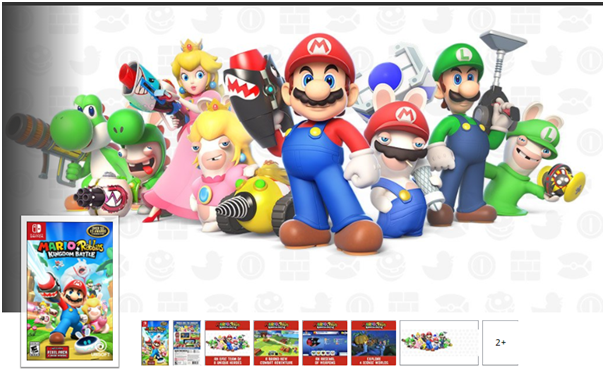 Developed exclusively for the Nintendo Switch system, Mario + Rabbids Kingdom Battle is the best of the Mario and Rabbids franchises, combining all that you love about Mario's iconic universe with the side-splitting antics of the Rabbids. Mario & Rabbids universes collide in this new adventure that combines the best of these two worlds! Mario, Luigi, Princess Peach, and Yoshi join forces with four Rabbids heroes with their own unique personalities. Easy to play, difficult to master. Solo and co-op turn-based combat is a fresh gameplay experience. Get one from Amazon at $59.99 or from Walmart at $45 or from eBay at $41.74
Besides these you can gift games for PC like Night In The Woods – $20, Divinity Original Sin 2 – $45, PUBG – $30, Pyre – $20 and Total War: Warhammer II – $60
Gift games for PSVR like Sparc – $18, Skyrim VR – $60, Superhot VR – $25, Thumper – $20, Keep Talking And Nobody Explodes – $15 and Archangel – $17
Games that run Cross-platform can be Call Of Duty: World War II – $50, Assassin's Creed: Origins – $50, Resident Evil 7: Biohazard – $30, Prey – $17, South Park: The Fractured But Whole – $30, Sniper Elite 4 – $25 and Ghost Recon Wildlands – $43.
Besides these there are various other interesting fun filled games to gift out in the market that suits both kids and adults. If you are not interested in gifting games then search the perfect gift you want with the best gifting apps. Apart from this remember that the best gift is being close to your loved ones, listening to their joys and sorrows and helping them out.