Labor Day weekend means to spend holiday with family and friends. When Labor Day is around the corner and if you are planning to spend your holiday with family then here are the six picturesque places to visit. These places are not only adventurous, but also offer fun and excitement and other activities to enjoy.
"All labour that uplifts humanity has dignity and importance and should be undertaken with painstaking excellence."-Martin Luther King Jr
Labor Day is a federal holiday in the United States celebrated on the first Monday in September to honor and recognize the American labor movement and the works and contributions of labourers to the development and achievements of the United States. The three-day weekend it falls on is called Labor Day Weekend.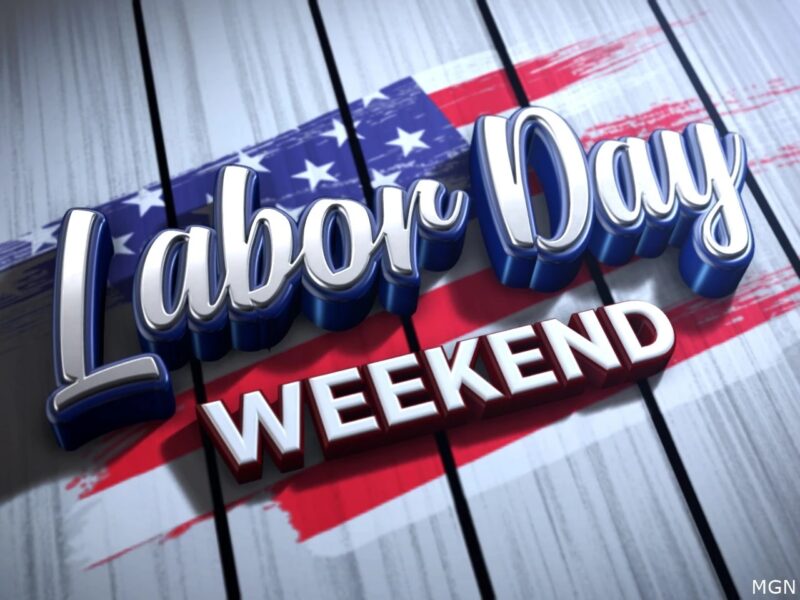 To take advantage of large numbers of potential customers with time to shop, Labor Day has become an important weekend for discounts and allowances by many retailers in the United States, especially for back-to-school sales. Some retailers claim it is one of the largest sale dates of the year, second only to the Christmas season's Black Friday.
There are numerous events and activities organized in major cities. For example, New York offers the Labor Day Carnival, and fireworks over Coney Island. In Washington, one popular event is the Labor Day Concert at the U.S. Capitol featuring the National Symphony Orchestra with free attendance.
Six Picturesque Places To Visit With Family For Labor Day Weekend
1. Block Island Ferry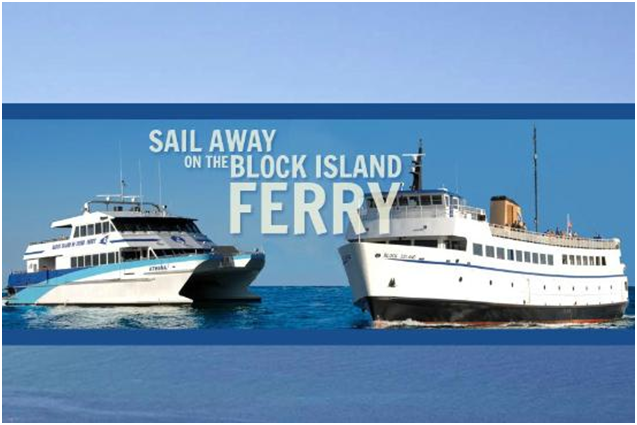 Block Island is quiet beautiful place to find peace on labor day weekend. The island is 7 miles long and 3.5 miles wide. First discovered by the French in 1524 and later by the Dutch in 1614, it was finally settled by the English in 1661. They found it inhabited by a tribe of the Narragansett Indians who called it the "Isle of the Little God." Block Island legends run through generations of seafaring people with every rock and shoal tinged with their history.
You can stay at the Narragansett Inn that stands on the shores of the Great Salt Pond with its marinas, restaurants and shops. Also visit the 1661 Inn and grab awesome sea food and other delicious food. For menu click here
Minutes from the Block Island Ferry and the Port of Galilee, mini golf, shopping and salt water beaches including the family-friendly Roger Wheeler State Beach, Fisherman's State Park that offers a range of camping options. Fisherman's State Park also has tennis courts and a playground on the premises as well as hot showers (75 cents for three minutes). Campground options and pricing include:
•Full hook up (electric, water and sewage): $20 in-state, $35 out-of-state
•Partial hook up (electric, water): $18 in-state, $25 out-of-state
•Tent (no hook up): $14 in-state, $20 out-of-state
Nearby Roger Wheeler State Beach has a children's playground and lifeguards on-duty from 9:00 am – 6:00 pm and also hosts a Naturalist Program. Children of all ages can learn about sea life, participate in educational programming like coloring activities.
You can also visit The Hodge Family Wildlife Preserve to view migratory songbirds, the state-endangered northern harrier, and the Block Island meadow vole can be found here. Children will enjoy The Upland Scavenger Hunt, which is held every Wednesday at 9:00 AM, and locate all sorts of species special to Block Island
For booking at the Narragansett Inn you can call +1.4014662626 or write to office@biresorts.com For Block Island Ferry schedule click here Or visit 304 Great Island Rd, Narragansett, RI 02882, USA Phone: +1 401-783-7996
2. Washington, D.C.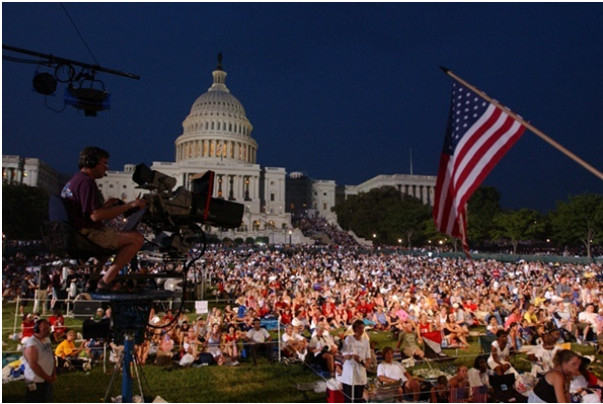 The National Symphony Orchestra performs a free Labor Day weekend Concert each year, the Sunday before Labor Day. The annual concert, produced by the Kennedy Center, celebrates the beginning of the performing arts season featuring patriotic favorites like the Washington Post March and the Armed Forces Salute plus a selection of American Songbook standards including "The Lady is a Tramp," "My Funny Valentine," and "Maybe This Time," among others.
You need to reach there on Sunday, September 3, 2017, 8 p.m. Gates open at 3 p.m. Open rehearsal at 3:30 p.m. In case of inclement weather, the concert will be moved to the Kennedy Center Eisenhower Theater. Call the NSO Summer Concert Hotline at (202) 416-8114 after 2 p.m. for details.
The public access points are at 3rd Street and Pennsylvania Avenue, NW and 3rd Street and Maryland Avenue, SW. The closest Metro stations are Union Station and Capitol South. Parking in the immediate area of the U.S. Capitol is extremely limited. Its all free as no tickets are required.
Other Labor Day events you can enjoy here are the lake Anne Jazz and Blues Festival– Saturday, Sept. 2, 2017, 1-8 p.m. 1609 Washington Plaza NReston, VA. The free, family-friendly event will showcase a variety of talented local emerging artists and national jazz performers.
Also enjoy an extra day of museums and monuments. Enjoy the still-warm weather on the Potomac River by renting a boat or kayak from one of the many rental centers in Georgetown.
3. Moab, Utah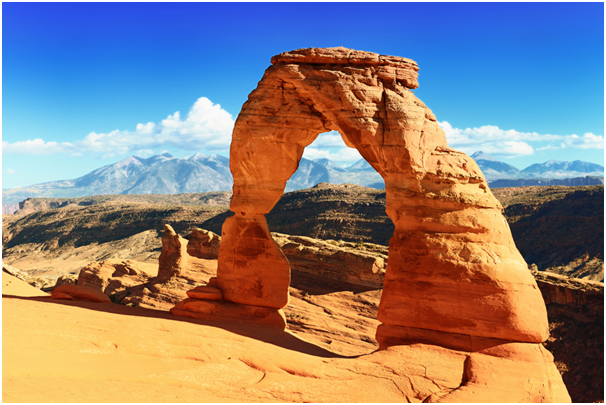 If you want to hit a national park this Labor Day weekend, the timing is perfect for Arches National Park in Moab. The closest airport is Grand Junction, Colo and is about a 90-minute drive away, so you'll want to rent a car. You can also rent mountain bikes or four-wheelers to explore the park on your own. Don't be afraid to stay past sunset for stargazing that's out of this world.
For labor day weekend camp out with the Red Rock four wheelers you will need to register online. You can also enjoy Moab Music festival going to be held between August 31st to September 11 2017. This festival brings world-class musicians to stunning red rock venues around Moab, Utah for a feast of chamber music, jazz, and traditional music concerts. Find the detailed venue for this festival here. Also contact here for more details.
4. Santa Barbara, California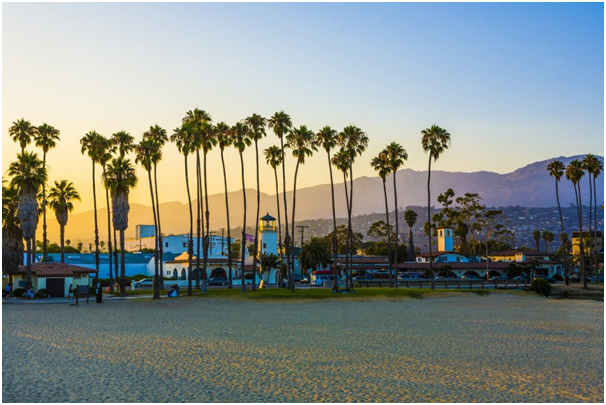 You can hit the west coast this Labor Day weekend for the perfect mix of city and beach. From State Street's shops, cafes and galleries to beach volleyball on East Beach, Whether you're traveling from the East or West Coast, you'll appreciate the extra day for more beach time. Book a surf lesson if you're feeling adventurous. Also take part in Santa Barbara Studio Artists' Open Studios Tour Tickets can be purchased in advance online here.
Also join people from diverse faith traditions together to harvest fresh vegetables for local food pantries on Labor Day 2017, September 4 at 9 am at the Abundant Table Farm in Camarillo . After the morning harvest celebrate together with a festival including live music and delicious food. The event is free. (Lunch will be available for about $10). This create positive relationships in community through service, generosity and appreciation of shared earth and its bounty, as well as those who labor throughout the food system. (at McGrath Family Farms 1012 W. Ventura Blvd. Camarillo, CA )93010
5. Provincetown, Massachusetts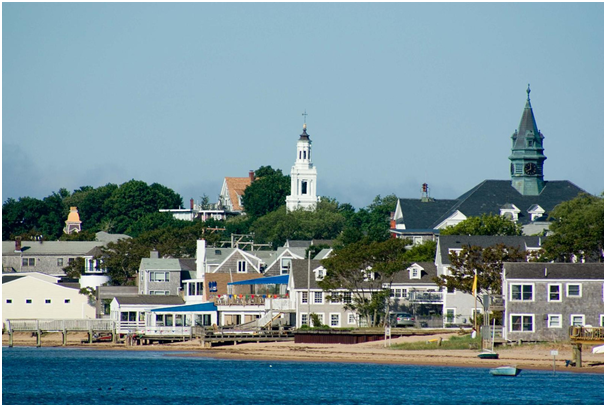 Provincetown, Massachusetts northern tip of Cape Cod is one of the most popular summer spots on the East Coast, so if you're wondering where to go for Labor Day to close out summer. You can take a 90-minute commuter ferry from downtown Boston. From seafood to the town's famous White Partyheld annually on the Saturday of Labor Day weekend this is one giant party for the summer's final long weekend. On September 2nd the 31st Annual White Party, will be held on Saturday, 2pm Tea, Delft Haven on the Bay, Provincetown and on 2nd-9th celebrate Labor Day Weekend. Also on 4th-7th September take part in the Great Provincetown Schooner Regatta
6. Stowe, Vermont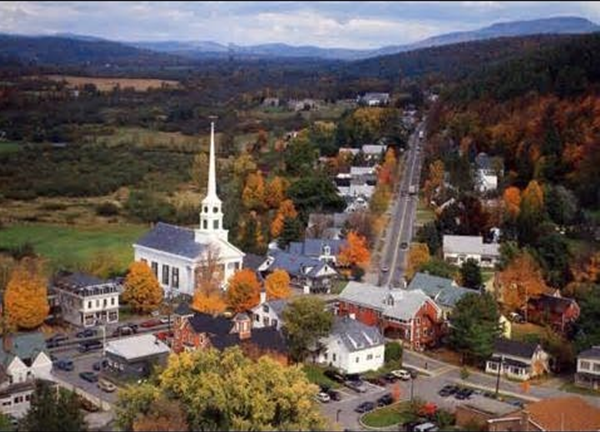 Labor Day in Stowe, VT is perfect time to celebrate the end of summer and the approach of the ski season in this beautiful New England town. Stowe is also a perfect setting for a relaxing day of fishing. There are streams and rivers nearby teaming with all varieties of fish, so you're sure to go home with something. As Stowe is typically known for its fall foliage and winter sports so you'll beat the crowds and enjoy ideal weather. Whether it's for a hike to a swimming hole or a mountain biking and brewery tour, you're going to want an extra day in the Green Mountains this is the perfect place to visit.
Besides these six beautiful places you can also make a trip to Mystic Seaport; or do Seal Watching or Lobstering with Loblolly Seal Cruises at Rockport, MA, visit Mohonk Mountain House at New Paltz, NY and even watch the Saratohoa Springs here. Also you can go to the casino of your choice to play some games and catch the best deals, maybe you may win something Big.
Labor Day weekend at casinos
You can also celebrate Labor day weekend at land casinos. As a casino fan I love to enjoy games and grab the deals and discounts on offer. It is not only games that lure me to casinos on labor day but excellent food, drinks and entertainment is on their list that adds more fun to the holiday.
Also you can celebrate Labor Day weekend by playing labor day slots at online casinos. This means you needn't go anywhere outside your comfort zone but simply pick your cell phone or sit in front of your PC to play casino games and labor day slots online. Obviously you need a good WIFI or internet connection to play the games online. You can join any US friendly online casino and start playing slots or any other games of your choice be it poker, blackjack, roulette, live games or fun games like Keno or bingo. All the games are instant play that means you don't need anything to download. Simply tap or click on any game you wish to play and there you go.
You can play the games for free without spending any real money and if you can afford then go for real money games as well hoping to make some bucks on labor day. Well, that's your luck if you win as most of the slots games are games of chance where the win is not a guarantee.