Anyone can make things that are beautiful; we need to make things that are remarkable. Steve Wynn
I love the above saying of Steve Wynn and I think that's the reason Wynn at Vegas is paradise to visit. Yes I am talking of the famous Wynn casino and resort located at the northeast corner of Las Vegas Boulevard and Sands Avenue, directly across The Strip from the Fashion Show Mall.
As most of the land casinos are having their presence in the digital and online world in one way or the other, Wynn casino has its own popular game app called the Wynn slots app. With the rating of 4.3 at the app stores this app produced by Wynn Social, LLC is available free for iPhone and Android and even for Windows cell phone. Like all other free social game apps this app offers free coins to enjoy Vegas style slot machines, but once the coins gets exhausted you need to either use the in app feature to buy stacks of more coins or find the hack or means to get more free coins without spending a penny.
Wynn Slots App- Slot Games to play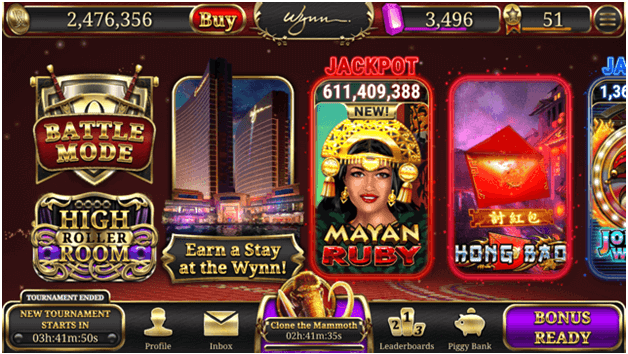 Wynn Slots brings you the highest quality Vegas casino slot machine games. Numerous exciting slot games to play and an expanding library of high quality slots games such as Tree of Gold, Congo Cash, Ruby Hunter, Mayan Ruby, Hog Bao, Joker Wheel7, Dragon Power, Monkey God, Mystery Mine, Bangkok Dreams, Wynn jackpots, Atlantis Thunder, Desert Gem, Mammoth Chase, Tiger Claws, Wynn Wheel, Enchanted Manor, Lion Kill, Gates of Babylon, Royal Romance, Shields of Fortune, Gypsey Riches, Golden Wild, Candy Cats and cash, Joker Supreme and many others.
How to get started with Wynn slots?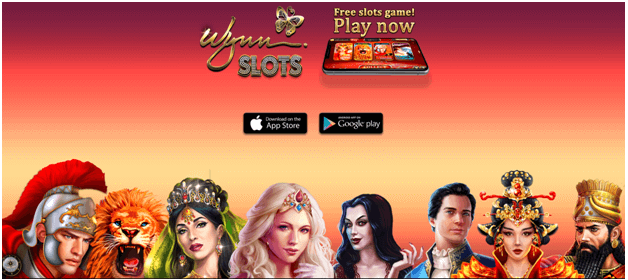 •You can get started with Wynn slots all free.
If you own an iPhone then click here to download the Wynn slots free app on your cell phone
If you own an Android then click here to download the Wynn slots free app on your cell phone
•The game loads in seconds after installing it on your gaming device
•You can play and collect gems to earn a free stay at the Wunn Hotel.
•Once you get the app on your device, you simply start playing the slots of your choice
•You get 8000000 free coins to start playing these slots.
•As you level up more slots are unlocked for you. Unlock higher levels by playing and gaining experience
•Check out their gaming tournaments and grab exciting prizes or compete with other players in battle mode or high roller room.
•Each slot machines has its own set of bets to stake and play the game for a win.
As this slot app demands coins to play the games, one can become frustrated if they are exhausted and gamers then try to find ways and means to get more free coins.
The most important and interesting feature in this app is that not only it rewards to free coins but you also get free rooms or free stay at the hotel if you win.
How to get free coins and other rewards in Wynn Slots?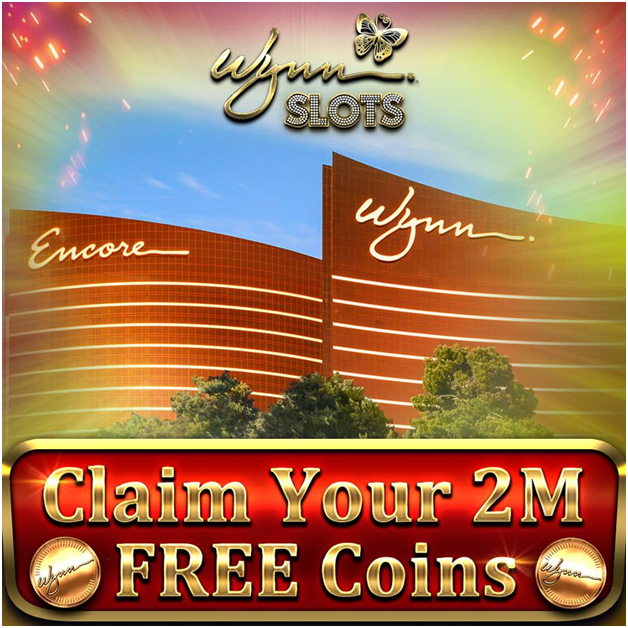 There are many hacks and ways to get free coins and rewards.
•When you join the casino app as told above you are offered 8000000 free coins
•If you join with your Facebook account and play the slots you get 2 Million free coins
•There are three sets of coin collections that occur every 15 minutes, every few hours and every 12 hours. By remembering to collect your coins, even if you don't plan on playing at that moment, you'll have a higher amount of coins at your disposal.
•Playing various contests and liking games at Facebook also earns you many free coins.
•There are many new features to activate and win the games as well as earn more rewards.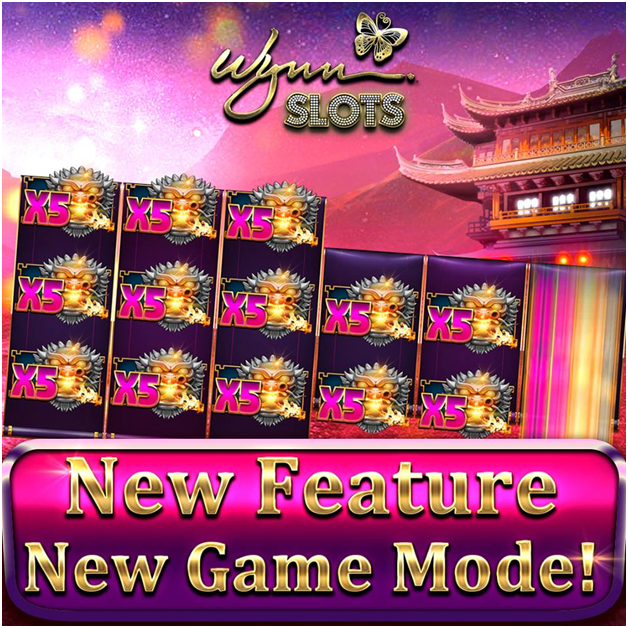 Activate a multiplier by tapping one of the Multiplier buttons and collect your daily rewards. Watch your daily rewards multiply for as long as the multiplier is active. The rewards are silver chest, gold chest and a wheel to spin for more coins
•Silver chests become available every fifteen minutes and provide a small bonus, generally from 10,000 — 40,000 coins
•Gold chests come every three hours. They'll gift you 80,000 to 120,000 freecoins
•Every twelve hours, you can spin the virtual reel, where you can win anywhere between 100,000 and one million free coins.
The Wynn Slots App also offers random "events," which give you the opportunity to earn extra bonus coins.
How to get free room at Wynn Resort by playing Wynn slots?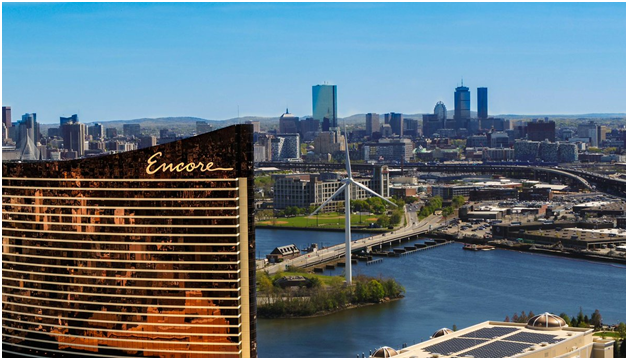 As you play the slot games, you'll notice two counters in the top right-hand side of the app filling up. That's because as you bet, your ticker progresses for you to collect gems, and to level up. You'll be able to trade in your gems for complimentary room nights at the Wynn from the home page. Simply click on 'Earn a Stay at the Wynn' and then choose your dates! This will open up an introductory message letting you know you can cash in your pretend coins for real rewards. Once you click out of the message, you can begin browsing dates.
This means every spin on playing slot machine grows the purple gem meter and when its full you earn a gem. It's a kind of loyalty rewards. You need to select the day and month of your visit at Wynn resort on the calendar that is displayed on your screen. Then you enter your personal details and confirm your booking.
The trick here is to go through all the months and you will find that some months require only few gems to have free stay at Wynn so better select that month which may require less gems to earn a free stay. Generally December and January are the peek-est month and demand more gems to get free room.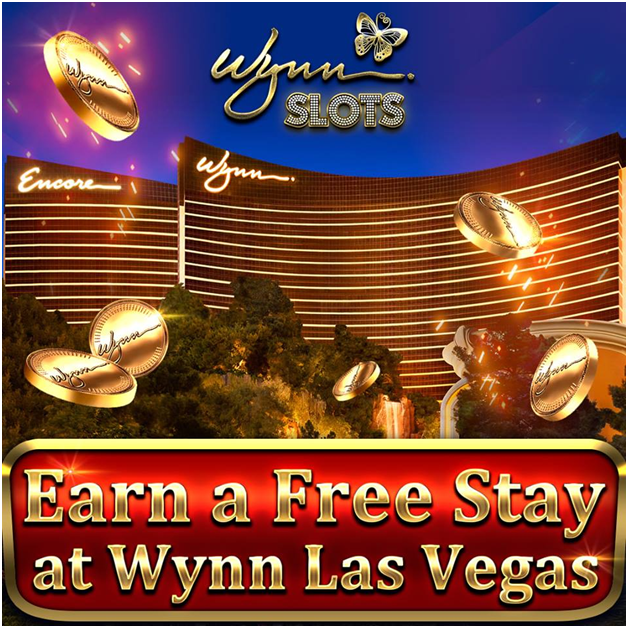 Note that each gem is worth $0.12 in room stay and can change due to the underlying room price changing. The hotel cash prices fluctuate over time. so it makes sense the gem rates would too. Gem rates definitely change over time, but likely tied more with timing and availability than your specific account details.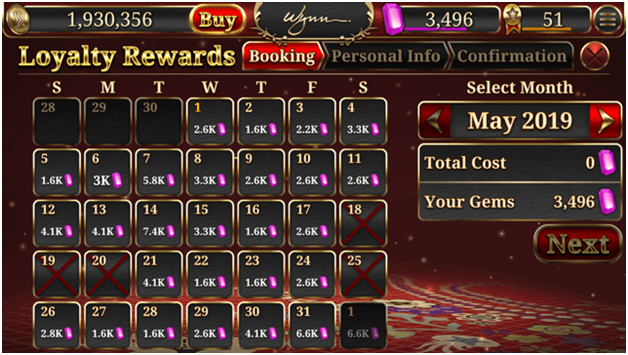 Also don't try to reach higher levels at once but be slow because as you progress in the game, you'll be able to bet in higher increments. While betting in higher increments allows you to collect gems quickly, it also advances your level quickly as well. The higher the level you advance to, the longer it takes to attain gems. Since complimentary room nights are the end goal, keep betting 12K or less each time, and in the long run, you'll have more gems per level than your peers.
If you decide for whatever reason to purchase gold coins, do so knowing full well of what a normal room at the Wynn costs. If you're looking to spend $99 to earn 300,000,000 gold coins, just make sure you feel confident that you can earn enough gems with that amount to score at least one free room night. Rooms at the Wynn vary greatly, from $89 a night + resort fee during the off-season, to $900+ during major events and holidays. There's no need to spend $99 and hours of game time just to score a complimentary $89 room. Therefore be more practical when playing Wynn slots specially if you are chasing a free room.
Also if you have some flexibility in your schedule, equate when your gems are worth their most value. This way, you can maximize the gems you've earned, and potentially score additional free comp nights down the road as well.
Online sites that offer Wynn Slots Hacks and Cheats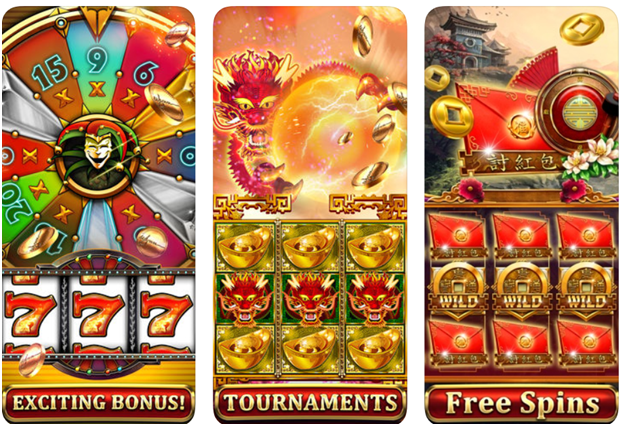 Though we at winmenot do not recommend to use or consult any online sites that offer various cheats or hacks to win free coins or gems at Wynn slots but many gamers ask us so here are few online hacks and tools to use for Wynn slots. You can use them or not that's your choice and we are not responsible for it. We are only sharing this for information purposes.
Click here to get the hack for free coins at Wynn slots.
For more cheats on Wynn slots click here
Click here for Wynn slots free coins codes
Click here to know how other gamers earned free coins and free rooms at Wynn
Finally remember that part of the cost of this slot app is that they are constantly going to ask you to buy chips. There's no need to do so, as long as you are willing to wait until your next bonus is ready. So be patience in the game play. But if you still wish to purchase more coins then use in app purchase where you can get small stack of coins at US$2.99 and the price increases for more coins.
I recommend to use the above given ways to earn free coins and free room or wait until one of the events to get free coins pops on gaming screen. You'll have the opportunity to earn extra game coins when you play. Also don't expect to win enough gems for a free room anytime soon. It will probably take you a few weeks to do so. All the best!