When America's famous Busby quints made their first trip to Disney Land and posted their wonderful Vlog on Youtube, I made up my mind to visit myself and see the Walt Disney's wonderful creation. Living in Orlando, I had no other choice but to make a short trip to Disney World and not Disneyland. Point to note here is that these two are not the same but different in location.
Disneyland is located in Anaheim California and Disney World is in Orlando Florida. Also there is huge difference in size and number of parks.
Though mine was a day's trip to the Disney World, but for those who want to spend more time here you can book a hotel at the resort. Walt Disney World has close to two dozen hotels, catering to almost any budget. The flagship property of this resort is Disney's Grand Floridian Resort. From any of the on-site hotels, you can take complimentary resort buses to the parks. Also you can also have access to the monorail, boats, and ferries to get to the parks, depending on the hotel you choose to stay.
All said and done the most important thing to share is that Disney World offers many freebies to their guests and visitors. If you are one of my kind and want to save few bucks then you must know how to get free things on your trip to Disney World. The fact is that there are many of the things available in the parks that don't cost a cent but you have to look for them.. Here are few of them that I collected and want to share it with you so that when you visit to the place next time, you can grab them easily.
1. Get Free Cupcake or Treat with Celebration Buttons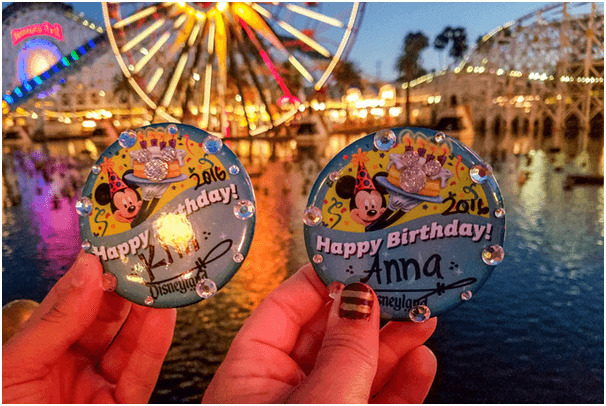 Celebration buttons are a wearable that can be earned if you have your birthday, an anniversary or if it's your first trip to Disney world. Tell a cast member what you're celebrating when you book your vacation and you'll get a sweet button when you check in. Also you can get them in all four Disney World parks at Guest Services or you'll find them in Magic Kingdom's City Hall. These buttons, which you can wear on your person, announce what you're celebrating and don't go unnoticed by Cast Members, who will congratulate you on your milestone and, if they're feeling generous, maybe even present you with a free treat like a cupcake or a special treat.
2. Get Freebies with Trading Cards Games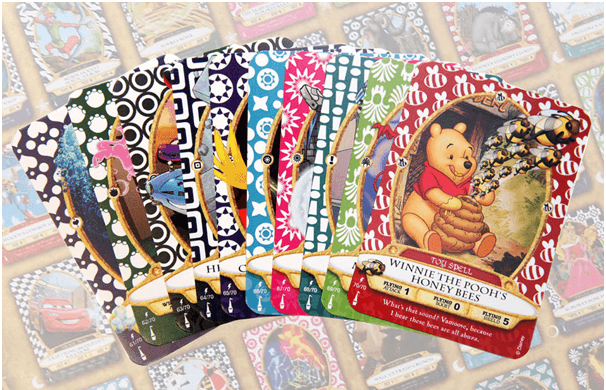 Trading cards are little games that contain Trivia and if you win you get many freebie offers. Ask the driver of your Disney transport vehicle if they have trading cards. Known to be available on everything from the monorail to the Magic Kingdom ferry to the resort buses, the trading cards contain cool trivia about the transportation you're on as well as about your favorite Disney characters. You can also get a pack of free collectible cards at the Sorcerers of the Magic Kingdom game, a park-wide scavenger hunt that starts at the Firehouse on Main Street, During "special events," the game may even offer rare, limited-edition cards.
3. Grab Free Sample Foodies if you hack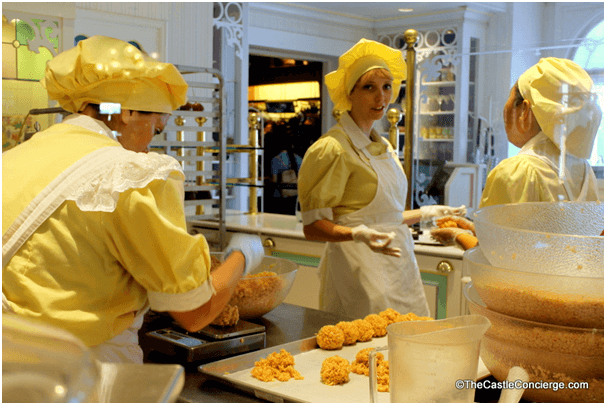 Don't be surprised if you find Disney World Cast member with free eatables. According to Susan Veness, author of Walt Disney World Hacks, this is one potential upside of being at Disney on a particularly busy day. "When Magic Kingdom is busy, you'll often see a Cast Member from the Main Street Confectionery standing outside with a tray of small samples, and you may be able to taste cotton candy, ice cream, cookies, and the like. If you don't find cast member outside a confectionary you can find them inside the shop.
4. Get Free Coca-Cola from self service dispensers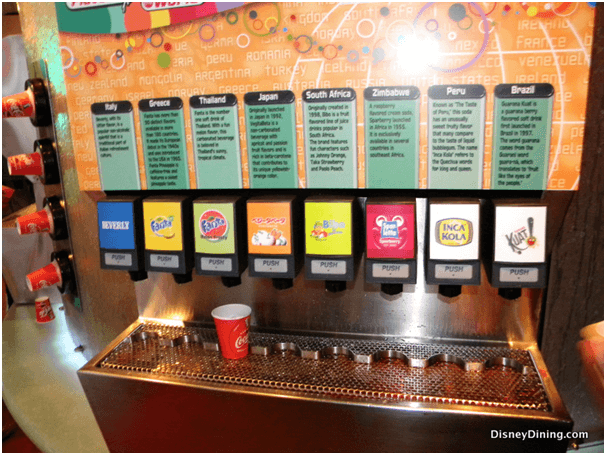 Spend time at Epcot Disney park, make sure to stop by Club Cool in Future World. At this trendy shopping spot, you'll find self-service soda dispensers where you can sample several different Coca-Cola brand sodas. They're international-themed, similar to Epcot's World Showcase! You will find ones like the Israeli Kinley Lemon, Mozambique's Krest Ginger Ale, and the infamous love-it-or-hate-it Italian Beverly drink all free.
5. Ask for Water if you get thirsty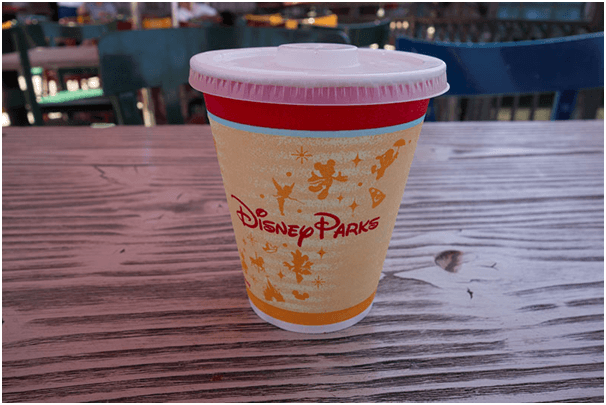 If Walt Disney can give you free cola and soda then you can also get free water if you are thirsty. You can get a cup of water for free at the park's counter service concession stands just by asking. It's better asking for a large cup to get the most bang for your, well, lack of buck! Also despite the park's newly enacted ban on bringing ice cubes into the park, you can get those for free at concession areas, too.
6. Get Free Chocolate at Disney Springs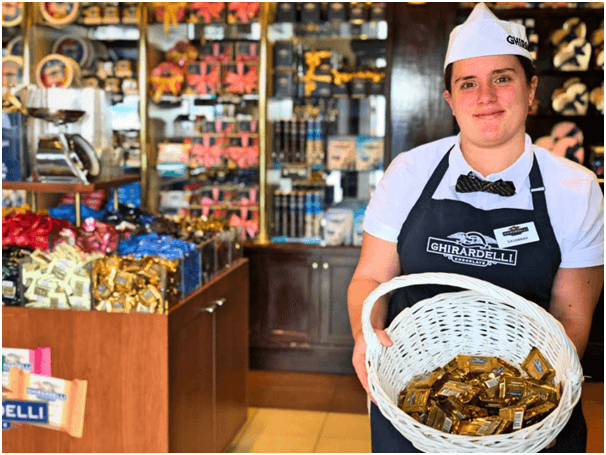 If you are making trip to Disney World then you must visit Disney Springs. Previously known as Lake Buena Vista Shopping Village it is an outdoor shopping, dining, and entertainment complex at the Walt Disney World Resort The complex includes four distinct areas: Marketplace, The Landing, Town Center, and West Side. Buses and water taxis operated by Disney Transport provide transportation between Disney Springs and other areas of Walt Disney World. Simply hop to the Ghirardelli Soda Fountain and Chocolate Shop and you can get a free square or two of that mouthwatering Ghirardelli goodness, per Veness.
7. Become a Member and get Free Ice Cream and Gift Cards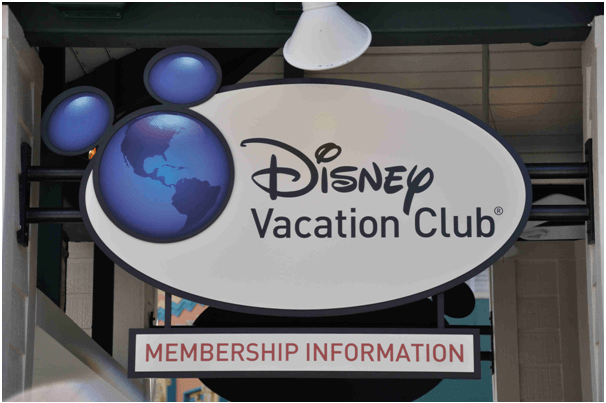 Take a Disney Vacation Club tour which is a two-hour presentation enumerating the perks of becoming a Disney Vacation Club member and will get some free ice cream. Also you very well may get a $20 Disney gift card at the end of the tour as well. Note that the tour can be pretty persuasive, so make sure you don't mistakenly sign up to become a Club member Click here to know how to get more offers as a member.
8. Get Free Food on first purchase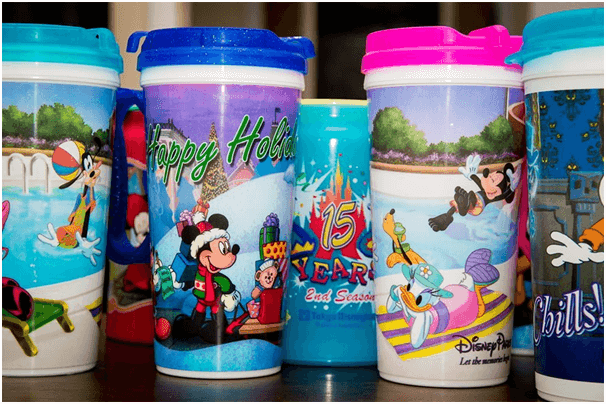 Some of the restaurants in the different parks at Disney World offer free refills on your drinks. You can refill your drink for free at Epcot's Electric Umbrella and Sunshine Seasons, Magic Kingdom's Be Our Guest restaurant, and Hollywood Studios' Backlot Express, among others. Also Cosmic Ray's Starlight Café and Pecos Bill Tall Tale Inn and Café, both in Magic Kingdom, have toppings bars, where you can heap mushrooms, pickles, lettuce, tomatoes, and the like onto your meal, to your heart's content, with no extra charge. Be Our Guest is also a great spot to get some of the healthiest foods in Disney World.
9. Free Wi-Fi at all Parks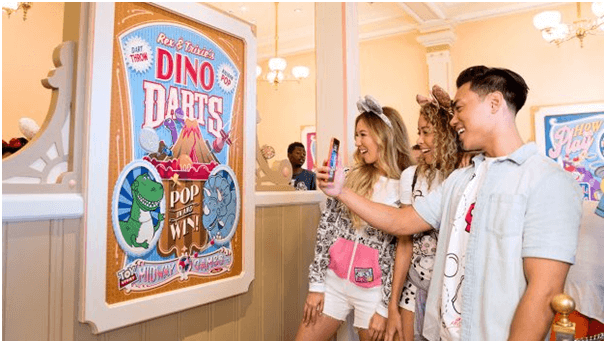 Internet access is available for free in all four Disney World parks, its water parks, and Disney Springs. Thanks to the password-free Walt Disney World Resort network is available at Magic Kingdom Park, Epcot, Disney's Hollywood Studios, Disney's Animal Kingdom Theme Park, Disney's Blizzard Beach Water Park, Disney's Typhoon Lagoon Water Park, Disney Springs and Disney's BoardWalk. To access complimentary Wi-Fi, simply select the Walt Disney World Resort network from a Wi-Fi enabled device. Then, you'll be able to browse the Internet, read email, access instant messaging, share memories from your vacation and use the My Disney Experience app to make the most of your visit. If you face any technical issues when attempting to access the complimentary Wi-Fi network call (407) 827-2732 for assistance.
10. Snack on S'mores if you Sing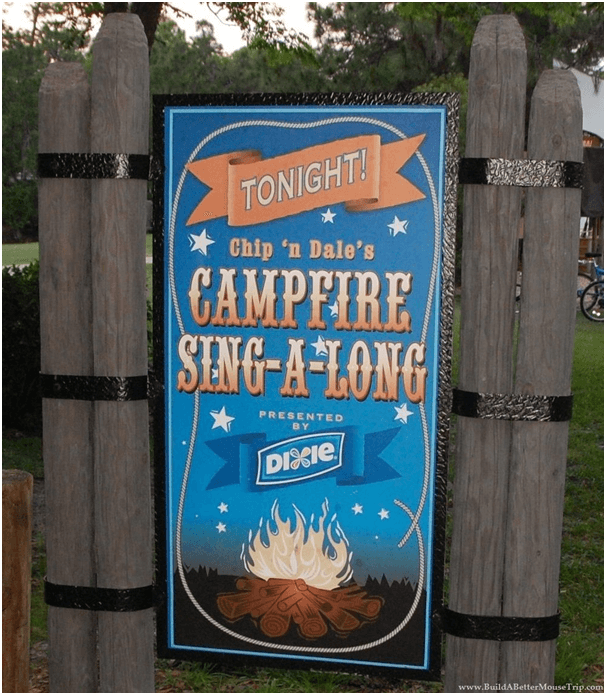 Many night activities at Disney World offers you many freebies. The Fort Wilderness Resort hosts the nightly Chip 'n' Dale's Campfire Sing-A-Long, where you can snack on S'mores and sing along to some of your favorite Disney tunes. Many of the other Disney Deluxe and Moderate resorts offer campfires too, per Veness, and guests at any Disney resort can stop by for free. Another free perk for Disney resort guests is the nightly Movies Under the Stars or if you've already seen the movie playing at your resort, you're welcome to stop by another resort for their movie night.
Beginning May 24, you can see a sneak peek of @Pixar's #ToyStory4 in Disney's Hollywood Studios. Check out this special message from @MrTonyHale, voice of "Forky!" Now more than ever, play big this summer in Toy Story Land and see Toy Story 4 in theaters June 21. pic.twitter.com/JAwTVVFDNW

— Walt Disney World (@WaltDisneyWorld) May 21, 2019
11. Make your own Free Souvenirs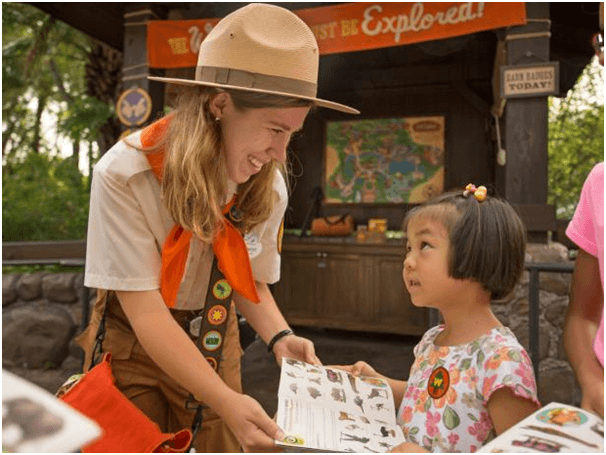 At Epcot you indulge in delicious food and beverages from around the world, but at each different country in the World Showcase, you'll find "Kidcot Fun Stops where kids receive a craft item they can decorate". These little mementos will undoubtedly be priceless in more ways than one! In addition to the Kidcot Fun Stops, there are plenty of other secret spots you never knew existed in Disney parks that offer you freebies. You can learn how to draw popular Disney characters in a free art class at The Art of Animation Resort. You get to take home a drawing for free and sometimes the instructor gives out his or her drawing which probably looks a lot better.
12. Get Free Hair Pixie dust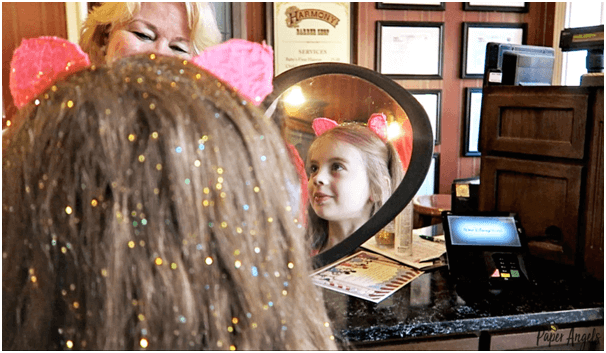 You can stop by the Harmony Barber Shop on Main Street, and one of the barbers will give your little one's hair a sprinkling of glittery "pixie dust" confetti. Also the full treatment, with a haircut, hair gel, and some snazzy color, actually isn't too pricey in Disney terms; you'll pay under $20 for a child's haircut. Click here to know more.
13. Get Free Delivery if you shop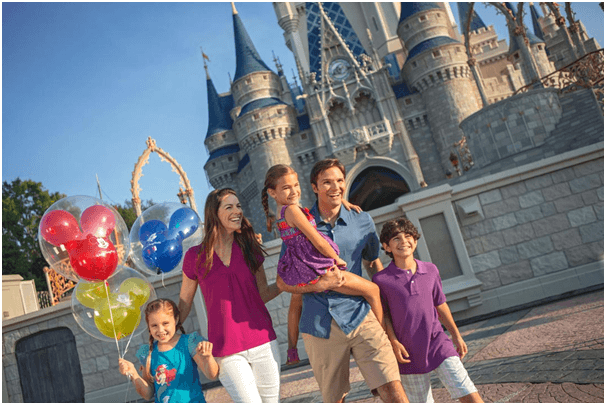 Obviously you will make purchases at the Disney World and if you don't want to carry your new purchases around the parks all day you can request that any souvenirs you buy be delivered to your hotel, free of charge.
14. Get free Driving License for your kid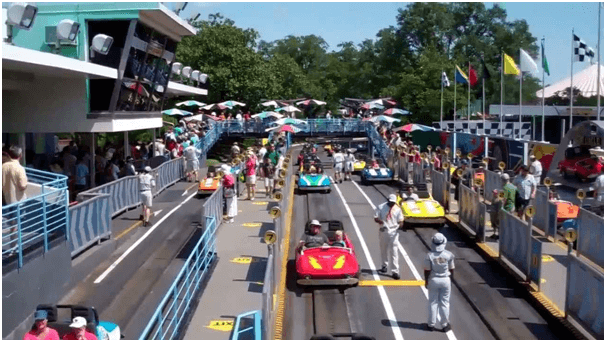 Simply go to the Tomorrowland Speedway and Dumbo the Flying Elephant rides, where kids can get a driver's and a pilot's certification card, respectively which is a fun little souvenir. Racers who are at least 54 inches (137 cm) tall can drive their own gas-powered race car. Guests who are at least 32 inches (81 cm) tall may also drive their own cars as long as they are accompanied by someone who is at least 54 inches (137 cm) tall.
15. Get Free Parking as a Club Member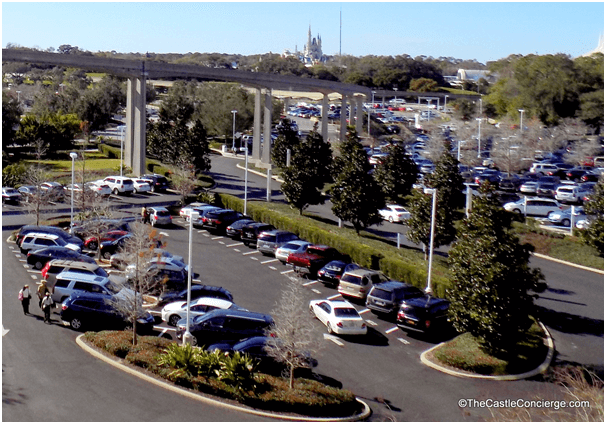 As now you have to pay for the parking at a Disney hotel, but becoming a Disney Vacation Club member gets you free to park. Note that parking at Disney Springs, though, is still free but you can't get directly from Disney Springs to the parks on Disney transport. You'll have to catch a shuttle to a hotel first, and then catch one to the parks which is a time consuming process.
16. Free Photo with Cast Members with Your camera
Just snap a picture of you with your camera with Disney World Cast Members all free. But if you don't want to use your camera then taking help from a photographer at Disney World requires a Photo pass card.
17. Make it early at Hollywood studios to get free Jedi Training Certificate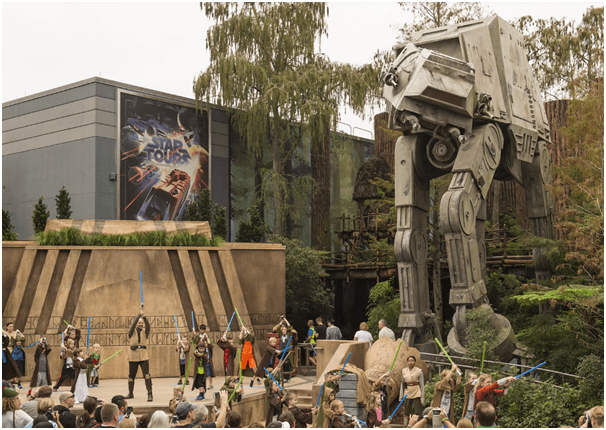 Hollywood Studios offers a Jedi training certificate program. Kids between 4-12 years old can sign up to train under a Jedi Knight and master the force before taking on the dark side and wielding a lightsaber in a show for parents. The certificate kids get after completing the class is a great souvenir. Register at the Indiana Jones Adventure Outpost located between the Indiana Jones Epic Stunt Spectacular! and the 50's Prime Time Café. Registration begins when Disney's Hollywood Studios opens for the day. All participants must be present at the time of registration. Availability is limited and offered on a first-come, first-served basis. Be sure to check the Times Guide at Disney's Hollywood Studios for the schedule and showtimes. Since this is an outdoor show, it is subject to cancellation due to inclement weather.
Besides these awesome free offers you can ask for more from the Disney World staff and have fun collecting many other free gifts and souvenirs. Click here to find offers and discounts available at the Disney World Resort Trip for 2019
You can plan your trip or vacation to Disney World and book your tickets right from your home with their wonderful app. Click here to download the app on your cell phone.
There are special services for the visitors with disability of any kind. Click here to know in detail.