Atlantic City, sometimes referred to by its initials A.C., is a coastal resort city in Atlantic County, in the U.S. state of New Jersey. The city is known for its casinos, boardwalk, and beaches. Atlantic City inspired the U.S. version of the board game Monopoly, which uses various Atlantic City street names and destinations in the game. In 1976, New Jersey voters legalized casino gambling in Atlantic City, and the first casino opened in 1978. Atlantic City had been the home of the Miss America pageant from 1921 to 2004, and returned to the city from 2013 to 2018. The boxer Mike Tyson had most of his fights in Atlantic City in the 1980s, which helped Atlantic City achieve nationwide attention as a gambling resort.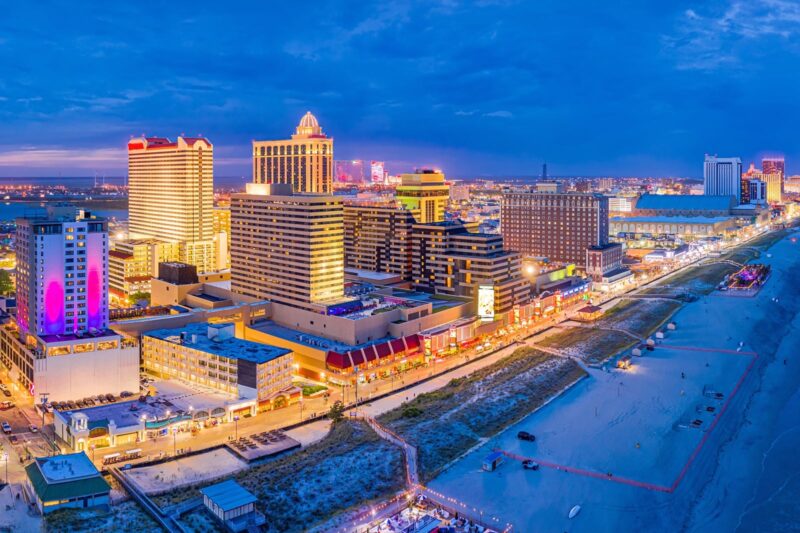 Despite being America's East Coast gambling mecca, visitors don't have to spend top dollar to visit Atlantic City. Thanks to a bustling boardwalk and a robust selection of casinos, millions of punters flock to Atlantic City each year. From 1987 to 2010 they enjoyed over 30 million tourists per year, with the highest being 35 million in 2005. Even though the city recently received $1.7 billion in investments, tourism has been on the decline. Only 24.1 million people visited Atlantic City in past years, which was its lowest since 1982.
Shopping At Atlantic City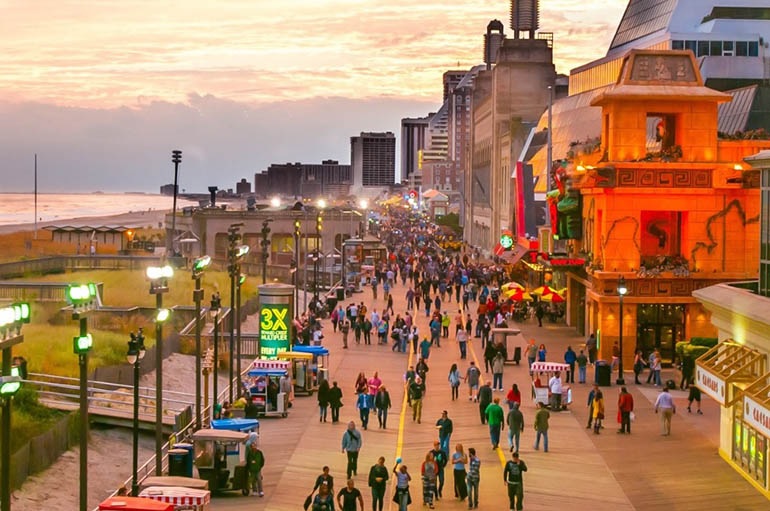 Atlantic City has many different shopping districts and malls, many of which are located inside or adjacent to the casino resorts. Several smaller themed retail and dining areas in casino hotels include the Borgata Shops and The Shoppes at Water Club inside Borgata, the Waterfront Shops inside of Harrah's, Spice Road inside the Hard Rock Casino, while Resorts Casino Hotel has a small collection of stores and restaurants. Major shopping malls are also located in and around Atlantic City.
Atlantic City shops include:
Playground Pier, an underwater-themed indoor high end shopping center located on the Million Dollar Pier formerly known as "Shops on Ocean One". The four-story shopping mall contains themed floors.
Tanger Outlets The Walk, an outdoor outlet shopping center spanning several blocks. The only outlet mall in Atlantic County, The Walk opened in 2003 and is undergoing an expansion.
The Quarter at Tropicana, an old Havana themed indoor shopping center at the Tropicana, which contains over 40 stores, restaurants, and nightclubs.
The Orange Loop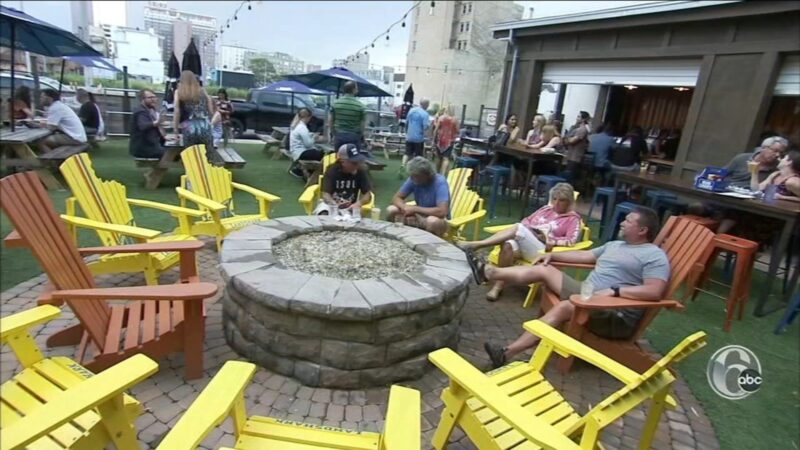 The Orange Loop is a neighborhood near the beach in Atlantic City with a focus on live music establishments. It runs perpendicular from the boardwalk inland to St. Nicholas of Tolentine Church. It is bounded by Tennessee Avenue, St. James Place, Pacific Avenue and the boardwalk, and derives its name from the orange color of those streets on a traditional Monopoly gameboard. 
The Orange Loop Amphitheater hosted the Frantic City indie rock music festival on the loop in 2022. The inaugural Orange Loop Rock Festival, with rock acts from the 1980s and 1990s, took place in 2022 at the Showboat Festival Grounds (several blocks east of the actual district).
Games to play at Hard Rock Casino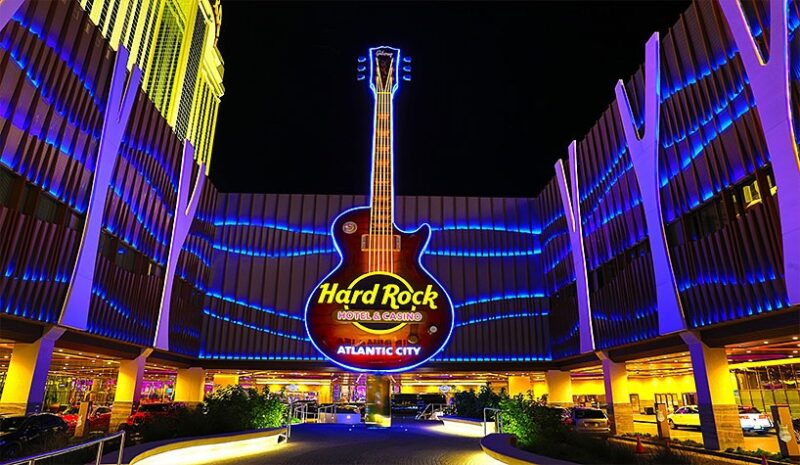 Hard Rock Atlantic City boasts an extensive selection of slots, with 2,300+ machines to help you win big. Find the newest and most popular slots at Hard Rock Casino Atlantic City. The selection here is sure to keep you on your toes. You'll also find a wide range of themed slots to make sure everyone finds their favorite. Best of all, the payouts are big, meaning you're just one spin away from living the rock-star lifestyle.
Self-Pay Jackpot is an enhanced way to play slots where you can transfer your slot jackpot directly to the slot machine with no interruptions. Self-Pay Jackpot is simple, safe, fast and convenient.
Participation for Self-Pay Jackpot is FREE.
There are four ways to enroll and participate:
1. Ask a Slot Customer Service Representative.
2. Request with your Player Development Executive.
3. Visit the Casino Credit Office.
4. Stop by Wild Card Services.
Any remaining winnings will be printed on a ticket at the slot machine which you may cash out at the ticket redemption machine, Casino Cashier, or use to play another slot machine. Any winnings of $1,200 or more from a single wager will be reported on a Form W-2G that will be filed with the IRS.
Hard Rock Atlantic City is proud to offer a tempting array of table games, with plenty of ways to win big. You'll find over 130 different tables to try your luck at, including blackjack, roulette, craps and so much more. Whether you enjoy playing for a few dollars at a small-stakes game or going big with the highest of high-rollers, you'll find what you're looking for at Hard Rock Atlantic City.
Among the poker games the 3 card poker progressive jackpot is the game to play. The progressive poker jackpot is offered on Four card poker, Mississippi stud and Ultimate texas holdem. The Jackpot can be won by placing a $5 wager in a designated spot on the table prior to each round of play. Cannot be won without placing the $5 wager for each hand played.
You can also enjoy brand new Asian Gaming Room at Hard Rock Casino. Relax in their inviting, upscale lounge area as you try your hand at a variety of exciting Asian table games, including Pai Gow, Baccarat, Asian Poker, and popular Chinese casino games. For groups, they also offer private Baccarat rooms. If you're looking for Asian casino games in AC, look no further than Hard Rock Atlantic City.
What's going on at Atlantic City
Atlantic City Travel Tips
Fortunately, this dip in visitors has opened doors to innovative ways to save money. Thanks to the opening of a few new resorts and the completion of the Stockton University city campus, 2018 is forecasted to be a banner year. The Hard Rock Hotel & Casino Atlantic City and Ocean Resort Casino are both debuting, which is expecting to reinvigorate interest in the city. To make an impression on this new wave of tourists, many establishments are offering deals. These range from accommodations to all-inclusive travel packages, which are great tools for visitors to save big.
Now is the perfect time to visit Atlantic City, since the biggest promotions will be offered. To make sure our readers take advantage of this rebound, we compiled a list of ways to travel smart. By utilizing a few lesser known tips, gambling in Atlantic City can be surprisingly affordable. Stop paying top dollar and travel like a pro by utilizing these tips!
Top Ways to Save Money in Atlantic City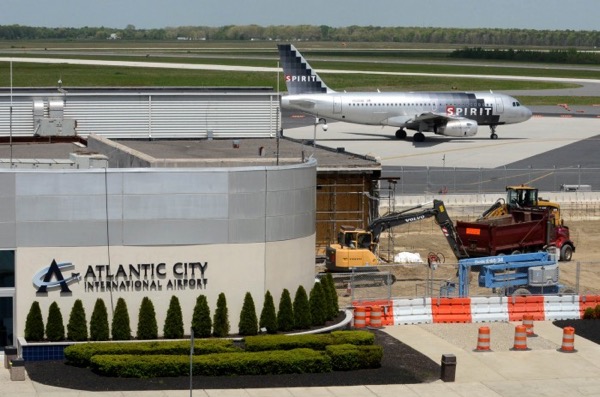 Tip #3: Travel Strategically –For those flying into Atlantic City, plane tickets can be extremely cheap. Discount airline Spirit Air offers deals on flights within the US while Kayak & Skyscanner provide cheap international options. The Atlantic City International Airport is only 12 miles West of the city, which provides easy access from multiple destinations.
To further increase savings, it's important to choose your travel dates carefully. As long as there isn't a convention or special event, flying Sunday through Thursday is usually the cheapest. Purchase tickets as far in advance as possible to minimize costs.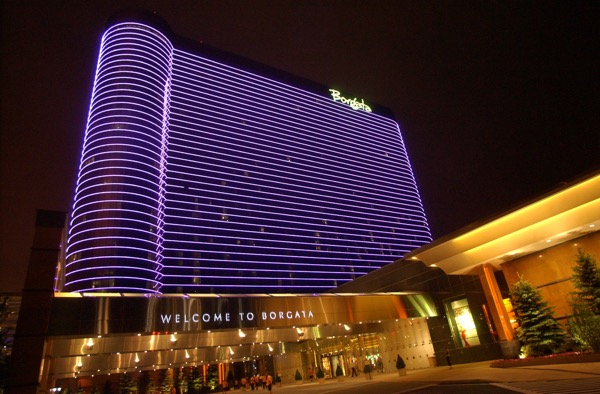 Tip #2: Get Free Room Upgrades – While when you stay in Atlantic City is crucial, there are other tricks to save on hotels. On top of avoiding booking on weekends, use this tactic for a room upgrade. When making your payment in the lobby, include a $20 tip for the desk clerk. Once the connection is made, ask the employee if any free room upgrades are available. The clerk will accommodate you if anything is open, and they usually return the tip if nothing is available. This works best during low-occupancy periods, so plan your trip outside major holidays!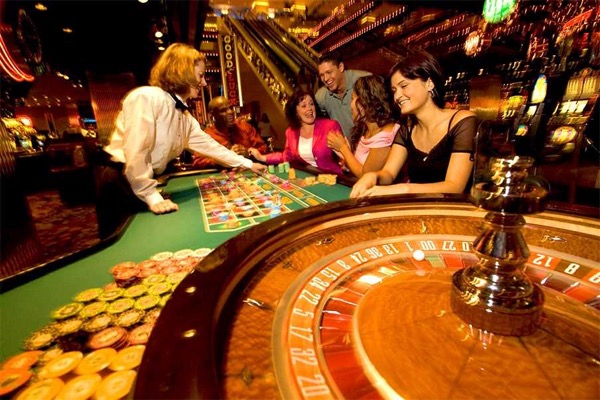 Tip #1: Gamble Advantageously – In Atlantic City, certain games are more profitable to play than others. While most roulette wheels have a 0 and 00 in Vegas, they only have a single 0 in Atlantic City. This cuts the house edge in half, which provides a 2.70% edge.
Here are the affordable beaches to explore in Atlantic City
To enjoy even better odds, experienced punters can play blackjack for a 0.36% edge. Card counting is illegal in Atlantic City, so play carefully when making calculated bets. For those who love game machines, video poker offers better odds than slots. In the end how you gamble is up to you, but stick to the aforementioned games to maximize the odds!
Play at Atlantic City's online casinos with coupons
FAQs
Q1. What is the best time to visit?
The best time to visit AC is either from March to May or from June to August. Although a nice breeze blows through the seaside town in the summer, the days are defined by humidity with average highs in the low 80s. Temperatures drop in the evenings, so bring a sweater or jacket, especially if you're going to enjoy AC's nightlife.
Q2. Can I stay at the casino resorts there?
It is not advised to stay at the casino resorts as they are expensive. The farther you move from the beach and the boardwalk, the more affordable hotel prices you'll find. You can take advantage of casino promos Check with individual casinos for promotions and packages. Many offer club cards, discounted prices and other perks year-round.
Q3. What is the mode of transport?
Cars are convenient in AC, especially if you'll be traveling beyond the city limits. Rental agencies have offices in both of the nearby airports; the city's International Airport (ACY) is about 15 miles northwest of downtown AC while the Philadelphia International Airport (PHL) is around 65 miles northwest.
New Jersey Transit services Atlantic City from Philadelphia only: The Atlantic City Rail Line takes about an hour one-way. The Atlantic City Express Train Service runs from New York City, making one stop in Newark, New Jersey. Fares for the double-decker train depend on availability and class. A free shuttle operates between the train terminal and major casinos in the city.
Q4. How much money will you need for your trip to Atlantic City?
You should plan to spend around $154 per day on your vacation in Atlantic City, which is the average daily price based on the expenses of other visitors. Past travelers have spent, on average, $50 on meals for one day and $40 on local transportation. Also, the average hotel price in Atlantic City for a couple is $146. So, a trip to Atlantic City for two people for one week costs on average $2,152. The best option is to travel with family or in groups and that can be cheaper way out.
Q5. What is the cost of a taxi ride in Atlantic City?
The cost of a taxi ride in Atlantic City is significantly more than public transportation. On average, past travelers have spent $40 per person, per day, on local transportation