Casinos in Manila are a haven for punters in Asia, and there are plenty of ways to save money when visiting Manila. Ever since the Arroyo government opened up the Philippine gambling market in 2008, their casino industry exploded in growth. In 2018, the gross gaming revenue in the Philippines reached 186 billion pesos ($3.57 billion). This is a staggering 9.4% growth from last year, and most of this development is concentrated in Manila. Despite trying to curb the number of new licenses,
Casinos in Manila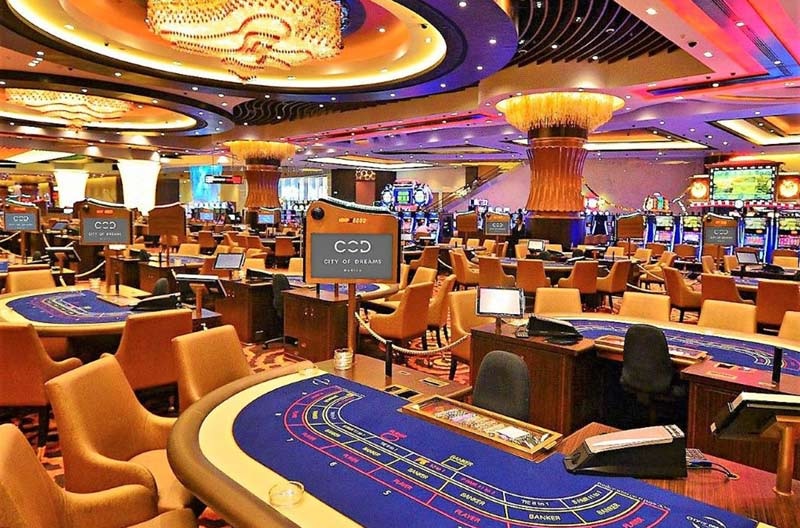 Manila, Philippines has 14 casinos in which you'll find more than 4,841 slots and gaming machines. There are a total of 670 table games. The minimum bet you can found at casinos in Manila is $0 and the maximum bet is $500,000.
If you are looking for poker at casinos in Manila then you will find over 10 live poker tables to play at. You will find the following games at casinos in Manila: NL Texas Hold'em, Texas Hold'em, Progressive Stud Poker, Tournaments. Some Manila casinos also offer convention centers and meeting spaces. Over the entire town, you will find a total of 130,000 conference sq/ft space in the various casino properties.
The largest casino in Manila, Philippines according to gaming machines and table games put together, is Newport World Resorts. The Newport World Resorts total casino square footage is 323,000 square feet. It has 1500 gaming machines and 300 tables games. You will also find 8 restaurants. The Newport World Resorts is located at Resorts World Manila, Newport Blvd, Newport City, Pasay, 1309 Metro Manila, Philippines.
The second largest casino in Manila would be Waterfront Manila Pavilion Hotel & Casino with 805 gaming machines / table games. The Waterfront Manila Pavilion Hotel & Casino has a total casino square footage of 35,971 square feet. There is a hotel with 489 hotel rooms available.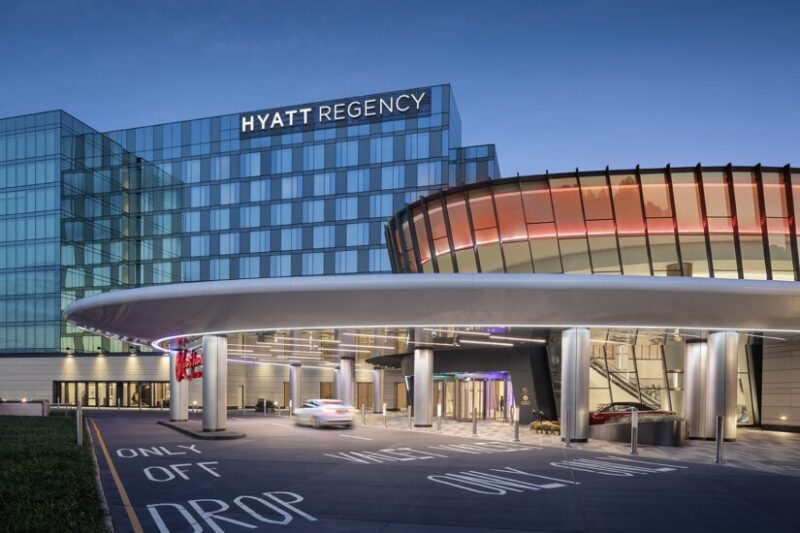 Resorts World Manila is the most popular casino and resort in Philippines. This land casino offers non stop entertainment as well as world class gamings and other events. The Resorts World Casino is located across from Ninoy Aquino International Airport Terminal 3, RWM is the modern gateway to world-class Philippine hospitality. It is currently home to four lodging brands–the luxury all-suite MAXIMS Hotel, five-star MARRIOTT Hotel Manila, HOLIDAY INN Express and BELMONT Hotel Manila. Also located within the complex is the three-story convention center housing the country's largest hotel ballroom, the Marriott Grand Ballroom. Two more hotels, SHERATON Hotel Manila and HILTON Manila Hotel, are currently under construction.
RWM is also home to the NEWPORT Mall which features international luxury brands, state-of-the-art movie theaters at Newport Cinemas, an award-winning, and the ultra-modern Newport Performing Arts Theater (NPAT). NEWPORT Mall offers a variety of dining choices with almost 50 restaurant outlets offering a diverse selection of local and world cuisine, prepared by top Filipino and foreign chefs and paired with a wide selection of the finest wines and popular liquors.
Games to play at casinos in Manila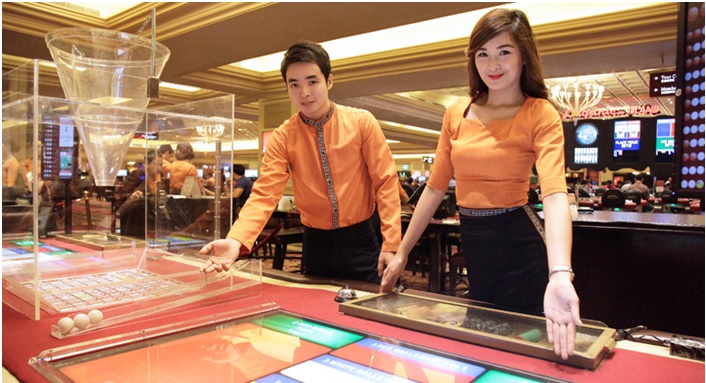 The games you can play at casinos in Manila are slots, table games like Blackjack, Craps, Roulette, Baccarat, Casino War, Sic Bo and Money Wheel games. Manila Poker Room features poker cash games and regular tournaments.
Slot machines have different number of reels and paylines, they differ by the number of winning combinations, by the featured bonuses and symbols. Most of the slots are themed but some of them still use classic symbols.
You earn points to play at casinos in Manila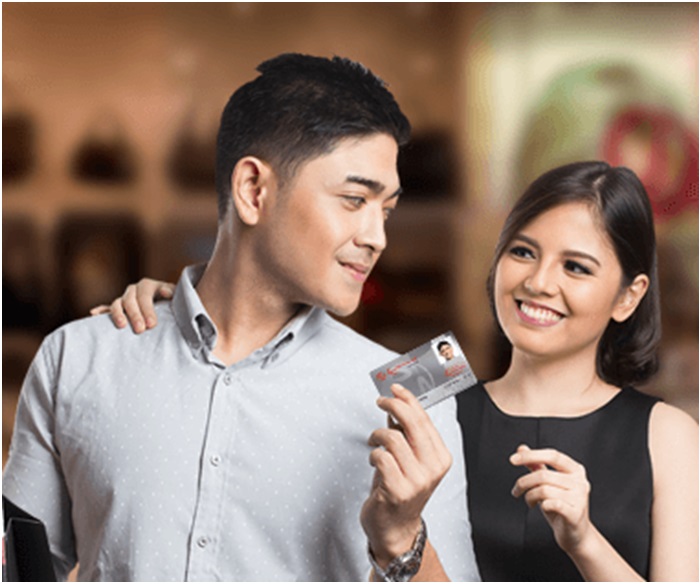 At resorts casino in Manila you earn Genting Points from your gaming activity. Genting Points may be used to redeem products and services from Resorts casino dining outlets, hotels, parking facilities, and participating merchant partners.
At 1 Genting Point = 1PHP conversion rate, you may redeem your GPs at:
RWM Hotels (Maxims Hotel and Marriott Hotel)
RWM Signature Restaurants
RWM Redemption Store
Around 100 partner merchants at Newport Mall and Newport City
Star Cruises and other Resorts World Properties products at www.gentingrewards.com
You earn Maxims Points through cash or credit card transactions at Resorts World Manila restaurants, Maxims Hotel. 300 Maxims Points for every one (1) night stay in a Maxims Suite at Maxims Hotel and 1 Maxims Point for every Php100 spending at these Resorts World Manila Signature Restaurants
At 1 Maxims Points (MP) = 1PHP conversion rate, you may redeem your MPs at:
RWM Hotels (Maxims Hotel and Marriott Hotel)
RWM Signature Restaurants
Around 100 partner merchants at Newport Mall and Newport City
Casinos in Manila – How to save money?
Faced with a flood of international visitors, the tourism sector in Manila has been forced to evolve. While the industry has grown exponentially in the last decade, it's still far from perfect. From rampant scams to innocent pitfalls, there are plenty of issues to avoid. Fortunately, following a few tips can save travelers large sums of money. Most scams revolve around targeting those who are lost, so being prepared is the best deterrent.
To showcase the potential of this blooming gambling mecca, we compiled a list of ways to save money in Manila. These tips are geared towards punters, since this city is infamous for its larger than life casinos. Unbeknownst to most travelers, there are plenty of amenities that Manila has to offer. Quit paying full price for services that are secretly offered for free. Manila is an epic place to visit, so learn how to navigate this bustling metropolis like a pro!
Tips to Save Money in Manila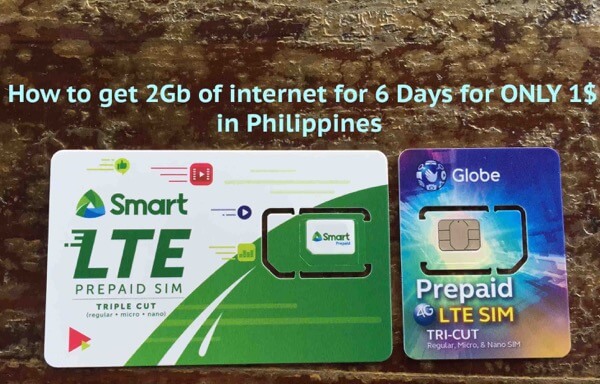 Tip #3: Receive a Free Tourist SIM Card – To properly navigate Manila, having a working cellphone is essential. From accessing free Wi-Fi zones to making calls, many operators require a Filipino SIM card to connect. Fortunately, every international airport in the Philippines offers a free SIM card to tourists. Most of these come with a small amount of free credit, which is a godsend when coordinating transportation. These cards can be topped up with a minimal amount of cash, which makes them indispensable. Having a working phone provides even more ways to save, so invest time in receiving a free SIM card!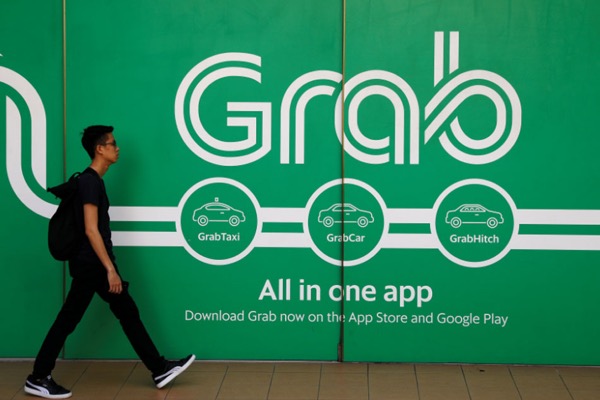 Tip #2: Avoid Taxis – In the Philippines, almost half of the tourist scams involve taxi drivers. From rigging meters to drugging passengers, there's no shortage of reasons to avoid taxis. Unscrupulous taxi drivers tend to cluster around airports, so avoid them all-together. After receiving your free SIM card, download the app Grab & schedule a ride. For those who are feeling adventurous, a 20p shuttle takes passengers from the airport to the first MRT stop called Taft. There are also clusters of Jeepneys at the 711 across Andrews Ave, so there's no shortage of cheap transportation options.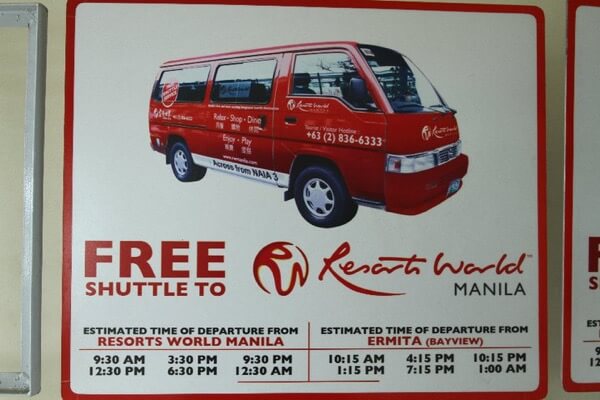 Tip #1: Visit Resorts World Manila – Whether you are stuck in the airport during a layover or just want to gamble, Resorts World Manila can't be missed. This bustling casino boasts a 323,000 square feet gaming floor with 1,500 gaming machines & 300 table games. There are also over 11 restaurants to choose from & a nightclub. The best part is, there's free transportation from the airport arrival bay.
After picking up your bags, look for a big red sign that says "Resorts World Manila". Visitors can take the shuttle, drop off their luggage at the casino & become a member for free. This last option is highly recommended, since you get a free 100p voucher, discounts throughout the casino & free entry to the nightclub. This is the perfect introduction to Manila's casino industry, so take advantage of these perks before visiting the integrated resorts!
For online casinos to play click here
Places to visit near casinos in Manila
There are many wonderful places to visit near Metropolitan Manila or Metro Manila as it is popularly called. Metro Manila is very popular venue in Filipino. It is composed of 16 cities: the city of Manila, Quezon City, Caloocan, Las Pinas, Makati, Malabon, Mandaluyong, Marikina, Navotas, Paranaque, Pasay, Pasig, San Juan, Taguig, and Valenzuela, as well as the municipality of Pateros. It is the second most populous and the most densely populated region of the Philippines.
Due to the latest outbreak of COVID-19 there are certain protocols to follow to visit any where in Philippines. For example, the Province of Ilocos Sur is now open to tourists but not without documentation, required testing, and possibly some time spent in a quarantine or triage area before being allowed enter the province. The same goes for some of the provinces across Luzon. If you don't possess the required test results or travel documents, you may be asked to turn around and go home.
Fortunately, there are quite a few destinations near Metro Manila that are at most, lenient, and only require the minimum health protocols for visiting riders or tourists.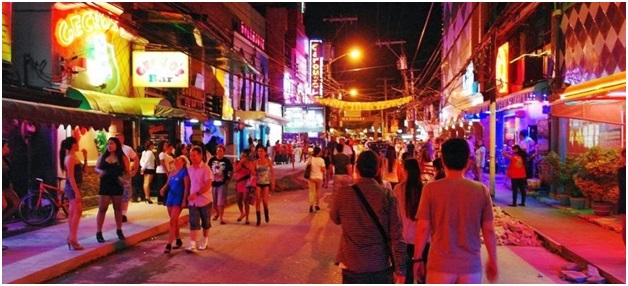 Tagaytay: Tagaytay, officially the City of Tagaytay is a second class city in the Philippines. It is one of the country's most popular destinations for domestic tourism because of its scenery and cooler climate provided by its altitude. Tagaytay overlooks Taal Lake in Batangas and provides views of Taal Volcano Island in the middle of the lake through various vantage points situated in the city.
Kaybiang Tunnel: Kaybiang Tunnel, which is situated on the border of Cavite and Batangas, has also become a popular destination to family and friends who want to ride for some fun.
Kaybiang Tunnel is the Philippines' longest subterranean road tunnel. This tunnel links the towns of Ternate, Cavite and Nasugbu, Batangas through a hole under Mount Palay-Palay (aka Mt. Pico de Loro). It's a very popular landmark for cyclists and riders based in Manila for weekend rides. This 300-meter tunnel is part of the 6-kilometer Tourism Road in Cavite that cuts travel time from Manila to Nasugbu and Calatagan, Batangas from the usual 4 hours via Tagaytay to just a little over one hour.
Quarry Road in Binangonan, Rizal: There is a newly-constructed road up in the hills of Binangonan, Rizal and it offers a breathtaking view of the Metro Manila skyline, especially at night. Called Quarry Road, it's accessible from Manila East Road (R5). A thriving fish port and fishing industry is found in Binangonan, having a long coast line facing the Laguna de Bay, including the western part of Talim Island.
Angeles City: Angeles City is in Pampanga province in the Central Luzon region of the Philippines. The city is rich in history and heritage, with old and historical significant buildings dotting its landscape, but these days it is best known for its high concentration of casinos and vibrant nightlife for men. Aside from these, it is also famous for its extreme sports adventures in the lahar flows of Mt. Pinatubo.
This city surrounding the former US Air Force base is home to many restaurants that offer a great gastronomic experience, and usually at affordable prices.
You can visit these awesome places for fun on your bike, bus, rail, train or flight.