Decor suppliers offer best deals online. When it comes to shopping for new décor, getting a discount is greatly appreciated. From furniture to cabinets, the price tags can get alarmingly high when searching through quality brands. While it is possible to get decent décor for less than astronomical prices, it's still never cheap. For this reason, many clients go out of their way to hunt down the best deals when decorating their homes. Fortunately, doing a little research uncovers a shocking amount of bargains.
Instead of paying full price for décor, frugal shoppers are turning to Retail Me Not. This platform features a surprising amount of deals for every décor item imaginable. They currently have over 2,800 offers available on everything from tables to mirrors. While 99 distributors compete to provide the best deals, a few manage to stand out. These companies have gone the extra mile by providing more deals than their competitors.
By treating potential customers, they prove that their ethics match the quality of their products. To help our readers make the best choices, we compiled a list of the top décor suppliers on Retail Me Not. They have consistently won over clients with a slew of deals, so start saving big when shopping for new décor!
Top Decor Suppliers on Retail Me Not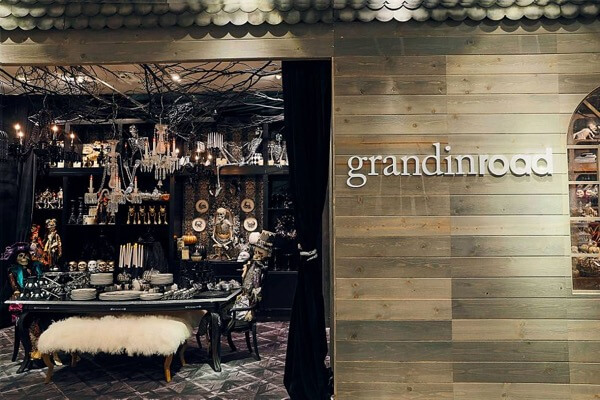 Décor Store #3: Grandin Road – Even though this company has become a household name in America, it owes its success to an even bigger company. Grandin Road is partners with none other than the pioneer of décor catalogues, Cornerstone Brands, Inc. Cornerstone first made their mark on American society when they mailed 300,000 catalogues all across America. By featuring nothing but premium décor, they received a resoundingly positive reaction. From there they continued to build an empire, creating Frontgate, Ballard Designs, Garnet Hill and Grandin Road.
When Grandin Road was established in 2003, they followed the footsteps of their parent company. As soon as they sent out their first catalogue, it was apparent that this company would explode in popularity. Today, they distribute tens of millions of catalogues across America. Their wild success is echoed on Retail Me Not, since they don't hesitate to give quality deals to their consumers. They currently have 89 offers on the site that range from 20% off first purchases to 30% off the entire site. Don't miss out on these epic deals!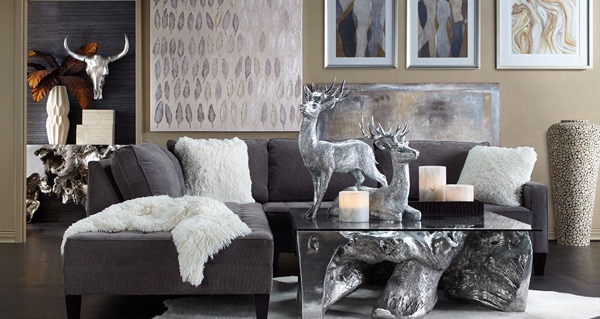 Décor Store #2: Z Gallerie – Even though this home furnishing and decorative accessory retail store chain features 57 stores, they haven't lost their family touch. The company was founded by three siblings who started framing posters in 1979. Working out of a small shop and their parent's garage, they worked tirelessly until their dreams became a reality. After receiving massive upswing in business, they diversified into home furnishings in 1982. This proved to be a wise move, and they have grown dramatically ever since.
Even though today this is a full fledged company, they stay true to humanitarian goals. When their mother died from pancreatic cancer, they donated a half a million dollars to the Pancreatic Cancer Action Network. They also got involved with the American Diabetes Association Research Foundation when their father passed away. Their list of charities also includes Shane's Inspiration, Dream Street Foundation and USC Marshall School of Business. It's no surprise that they are equally generous on Retail Me Not, so take advantage of their deals!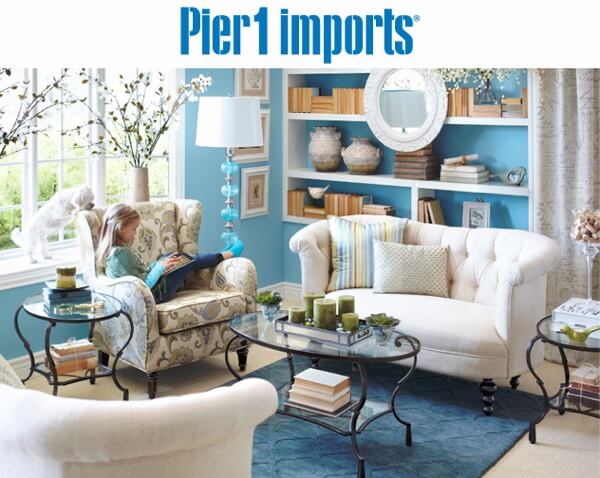 Décor Store #1: Pier 1 – When this massive franchise was born in 1962, it catered to hippy baby boomers. Their first store in San Mateo gained popularity by selling love beads and incense. Over the years, Pier 1 grew exponentially. Today they employ over 13,500 people at 1,000 stores that are scattered across America and Canada. Just like their locations, this corporation has diversified their products dramatically. They offer every décor item imaginable and currently feature 165 offers on Retail Me Not. Faced with this much savings, customers have no choice but to hop onboard Pier 1's stylish revolution.
Other best decor suppliers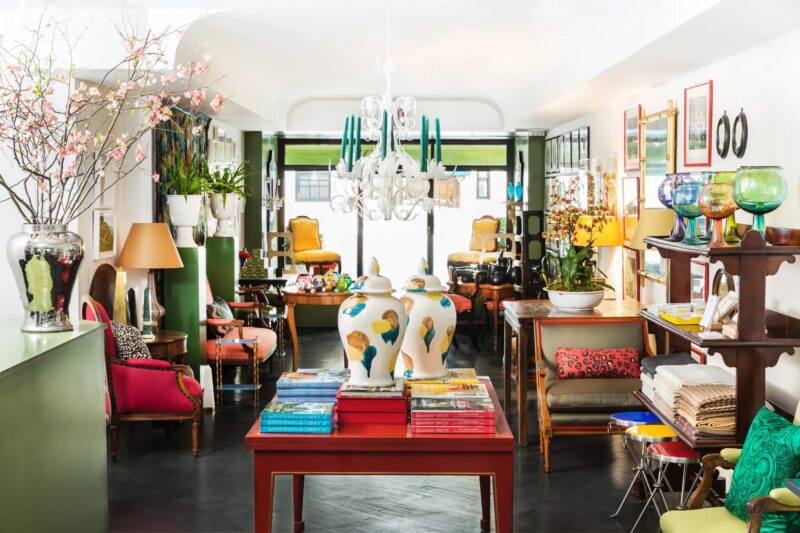 Finding the best wholesale home decor suppliers can be challenging at times. You're looking for high-quality items that are unique and interesting, but it's not always easy to find. Finding the right wholesale products takes a lot of research, especially to source quality products. Here the other best decor suppliers as listed in smallbiz trend website.
1. Faire
On Faire, there's a variety of products in Home Decor suppliers available for purchase at wholesale prices for your store. Some of the top-selling Home Decor products on Faire include: Home Fragrances, Bath, Wall Decor, Garden & Outdoor, Bedding, and more. 
Whether you're buying products for a brick-and-mortar store, online shop, or pop-up shop, you can shop Home Decor products at wholesale prices on Faire—sign up for free. When you join as a retailer, you'll unlock wholesale prices with thousands of independent brands. You'll also get exclusive shopping benefits, including free returns on all opening orders and the option to buy now, pay later.
2. CTW Home Collection
CTW Home Collection decor suppliers sells farmhouse decor gifts and includes a large selection of new products to choose from. CTW Home Collection is also one of the best furniture wholesale suppliers as well, so you find a lot of different items to choose from. You'll find fun products like lanterns, candle holders, tabletop items, and more in many different styles with cost-effective shipping options available.
3. Creative Co-Op
Perhaps a little less traditional than some of the other options on this list, Creative Co-Op is a one-stop shop if you're looking for wholesale furniture suppliers and farmhouse wholesale suppliers. Their website has amazing products for resale, including stylish items and decorative accessories that have the potential to be a hit with customers.
4. Roux Brands
Roux Brands is known for its timeless and elegant wholesale selection. Their product selection includes gift items, wooden signs, home accessories, and much more. As a farmhouse wholesale supplier, Roux Brands offers a wide variety to choose from for retailers, such as fun decor items and party gifts.
5. KaemingK
If you're seeking seasonal decor items for your shop or website, KaemingK might be the right choice for you. All their wholesale products are designed for the holiday season as decor items for the home. You'll find Christmas decorations, Easter decorations, and general home decor on their website, with over 10,000 items to choose from.
6. ITEM
For wholesale home decor such as wall decorations, throw pillows, tabletop decor, gifts, and a vast array of items you can sell, ITEM International has it all. They are both a farmhouse wholesale supplier and a wholesale furniture supplier, so there is plenty of variety to choose from for every kind of occasion to stock in your shop.
7. Benzara
Benzara is another wholesale product supplier with high-quality products for retailers. Benzara is also a wholesale furniture supplier alongside a farmhouse wholesale supplier, so there are a lot of new products to choose from. Shop many different styles all in one place, including unique decor items and a. variety of home decor items that will appeal to a wide demographic of shoppers.
 8. Hill Interiors
Hill Interiors has a vast array of fab items perfect for home decor and suits every kind of style. You'll find decor items for resale, including pillows, gifts, wooden signs, and many other items in their inventory. There are over 2,500 products that retailers can choose from, all designed with the latest trends in mind.
9. Light and Living
If you're looking for both farmhouse decor and wholesale furniture suppliers, take a look at Light and Living. With a wide selection, quality products, and stylish home accessories, Light and Living has a lot of great options for resale. You can find items for your shop, including general home decor, statement pieces, and other accessories such as pillows, gift options, signs, and many more types of accessories.
10. Globe Imports
A Florida-based wholesale home decor supplier, Globe Imports, has a lot of great options on their site for a home decor store. Their inventory includes items ranging from furniture to garden accessories, gift items, and more. They also do themed collections such as coastal/beach, pirates, new age, and more, which can be a fun option to stock.
11. Kole Imports
If you're looking for diverse product collections that are designed to be fun and interesting, Kole Imports is a very good choice. Their product catalog will get you excited for what you can stock in your store, ranging from smaller gift options to larger home decor accessories. There is a complete balance for retailers to select from, with a balance between functional home decor and more funny gift ideas.
12. Strade.Global
With Strade, sellers have a lot of options. You can choose to shop from their marketplace to find unique home decor items to sell, including rustic gifts, farmhouse decor, and more. If you are a manufacturer, you can join Strade Global to have products found by other retailers. Additionally, Strade Global also offers management services to online and brick-and-retailer shops to help boost profits and reduce some of the retailers' workloads.
Whole sale decor suppliers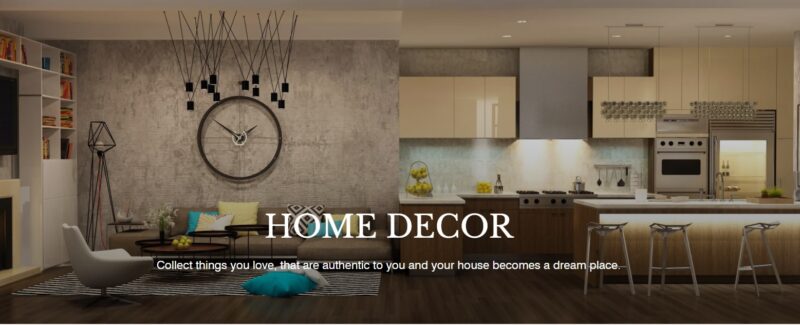 If you're interested in purchasing wholesale home decor products, there are several options available to you. One of the best ways to find and purchase wholesale home decor is by working with a dropshipping company like Fulfillman Dropshipping Services. At any of their website you first open and create your account. Once you've created your account, you can start browsing their catalog of wholesale home decor products. Fulfillman offers a wide range of home decor products, including furniture, rugs, bedding, lighting, and much more. You can easily add products to your shopping cart and place an order directly through home decor online platform.
In addition to offering a wide range of wholesale home decor products, these stores also provides a variety of shipping services. This means that once you've placed your order, they will handle the entire shipping process for you. This can be a huge time saver for busy business owners who don't have the time or resources to handle their own shipping.
More decor suppliers to browse.
Home décor box is another option. Home Décor Box offers a wide variety of candle holders, vintage style wall clocks for outdoors and indoor spaces, handmade wall painting, awesome bar cabinets, flower vases and so on to choose from. You can get every unique thing for each of your small and big spaces at Home Décor Box, and that too without going beyond my budget. It's super-cool that these products convert my ambiences into a party-like atmosphere, pub-like look, meditation hall whenever you want, you just have to change the places of these easy-movable home décor objects. Apart from Home Décor Box, you can also try Spruce, Tonic Living, etc.