Sporting goods store have the best for your feet. Be it the running shoes, yoga pants, camping gear, or fan merchandise you will find hug collections . This means there are many things that you are sure to meet your needs at a sporting goods store.
Many online sporting goods store have their wonderful websites to shop online. They are loaded with notable features, promotions, and policies to help you make an informed decision and get the best value for your money.
Few Facts about Sporting Goods Store
There are around 33,591sporting goods store in US.
The number of businesses in the Sporting Goods Stores industry in the US has declined 1.7% per year on average over the five years between 2018 – 2023.
The Sporting Goods Stores industry in the US has low market share concentration and the largest business is Dick's Sporting Goods.
California (4,513 businesses), Florida (3,138 businesses) and New York (2,364 businesses) are the States with the most number of Sporting Goods Stores businesses in the US.
Following are the popular sporting goods store in Retailmenot:
Cabela's
Bass Pro Shops
Fanatics
Finish Line
Under Armour
Nike
Columbia
PUMA
Academic Sports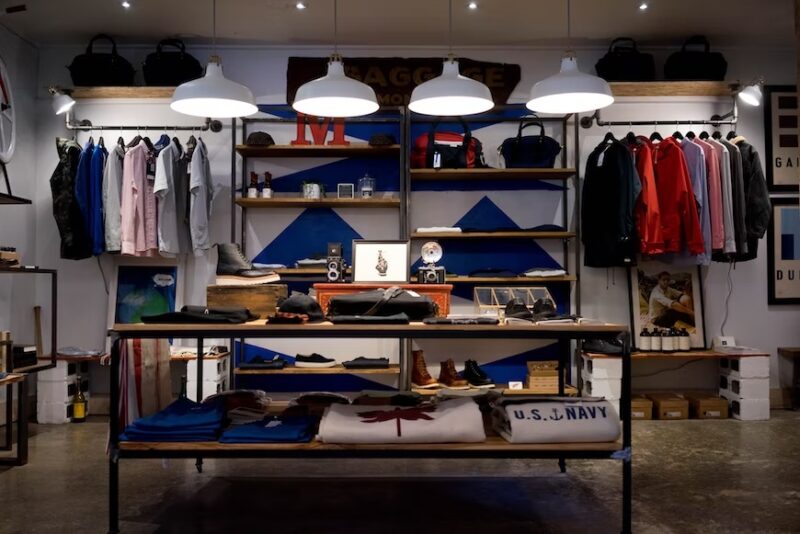 Thanks to a slew of coupon websites, shopping for sporting goods has never been more affordable. From money off certain products to storewide sales, the internet is ripe with sports deals. The best part is, these discounts can be applied to some of the biggest sporting goods stores in the world. Many of the biggest corporations are actively participating in online coupon sites, which makes saving big easy. Now users can get instant access to coupon codes and free shipping from their favorite suppliers. No matter what sport you are into, there's no reason to pay full price for anything.
3 Sporting Goods Stores Dominate Retail Me Not
Out of the many pages to choose from, no coupon site is more active than Retail Me Not. They currently offer 28,767 deals on sports equipment from around 100 major suppliers. This staggering collection of deals has made the site undeniable for any sport enthusiast. Even though the list of deals is endless, some sporting goods stores manage to stand out. Instead of simply offering a few coupons, these companies go the extra mile to treat their customers.
This treatment of clients is admirable, which is why we decided to showcase these stores. By listing the most active sporting goods stores on Retail Me Not, we are guiding our readers towards epic deals. From massive promos to interesting histories, prepare to be impressed by the generosity of these stores. Stop paying top dollar for sports equipment by examining this eye-opening list!
Most Generous Sporting Goods Stores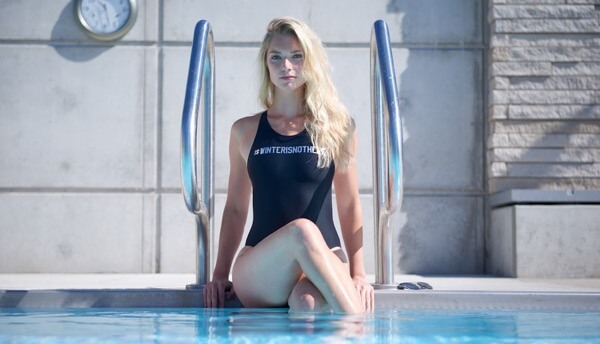 Store #3: Swim Outlet – From the products to their work environment, this company is dedicated to promoting healthy lifestyles. Ever since it was opened 11 years ago, Swim Outlet has made its mark on the community. Their massive website features hundreds of products that cater to every aspect of swimming. Whether you love competitive swimming, water polo, surfing, fashion or just lounging on the beach, Swim Outlet has you covered. They also offer gear for faculty members including lifeguards and rescue teams.
This versatile mix of products is highlighted by an incredibly generous approach to both customers and staff. Swim Outlet has been repeatedly recognized by the American Heart Association as a Gold-Level Fit-Friendly Worksite. They achieved this coveted title by promoting more movement and healthy eating for their employees. On top of treating their staff generously, they also offer 242 coupons on Retail Me Not. Get ready for summer by indulging in their laundry list of deals!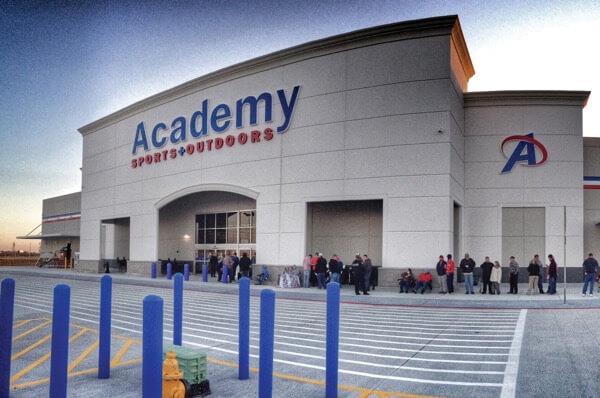 Store #2: Academy Sports + Outdoors – Ever since this discount sporting goods store chain opened in 1938, it underwent many transformations. It was founded by Arthur Gochman, a San Antonio-based attorney who had no business experience whatsoever. Taking cues from his father, he purchased a defunct army-navy surplus chain of six stores that weren't making money. In 1973, Gochman changed the company's name to Academy Corp. This was borrowed from his father's surplus goods outlet in San Antonio, and proved to be a wise move.
Over the next few decades, he expanded his business from six stores into a $350 million retail chain. In 1996, his son David Gochman succeeded his father and continued building an empire. This company kept growing until it was acquired by the Kohlberg Kravis Roberts & Co. investment firm. Today they operate 290 stores that employ 17,000 employees. They also have 257 coupons on Retail Me Not, so users can get deals on any sports equipment imaginable.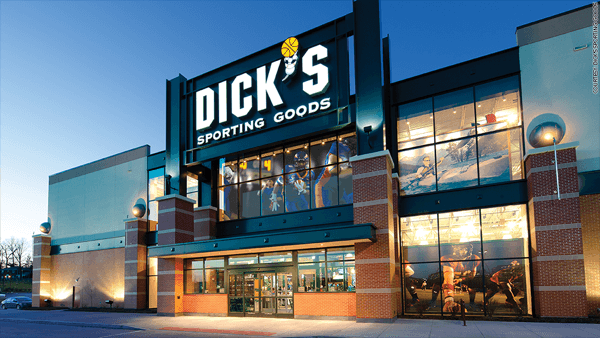 Store #1: Dick's Sporting Goods – This Fortune 500 company and sporting goods store was founded by someone who was mocked as a teen. When Dick Stack was 18, a simple suggestion changed his life. While working at an Army/Navy store, Dick suggested to the manager that they expand to include fishing and camping supplies. This idea was instantly ridiculed, and the owner said Dick "would never make a good merchant". When Dick told the story to his grandmother, she told him to follow his dreams and lent him $300.
Dick used that money to open up the first Dick's bait & tackle fishing supply store. Over the years the store forayed into sports merchandise and became extremely successful. By the time Dick Stack's son Eddie took over, the store had two massive locations that were booming.
Following tradition, Eddie Stack dreamed big and focused on developing multi-state chain operations. He remains the CEO to this day, and Dick's has 610 stores in 47 states. Their 2016 revenue was just shy of $8 billion, so Eddie made his father's legacy a national icon. He continued this tradition by offering 595 deals on Retail Me Not, so get cheap access to quality sports equipment.
Few more of sporting goods store worth mentioning: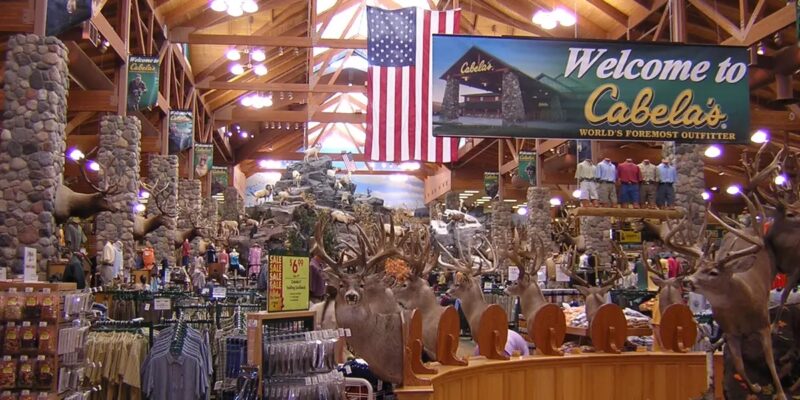 Cabela's is a competitively priced specialty retailer of outdoor recreation equipment particularly camping, recreational shooting, hunting and fishing. A subsidiary of Bass Pro Shops, Cabela's online store ships to 50 states, with a standard shipping fee of $10.00 on purchases under $50.00, and free shipping for purchases over $50.00, which takes between 5-10 business days. You can also request 1-2 business days delivery for an additional $35.00 fee.
The Cabela's Club program unlocks access to exclusive perks and discounts, including a price match offer where Cabela's will beat any lower price by 5%.  Signing up for Cabela's Club is free and automatically earns you 50 reward points.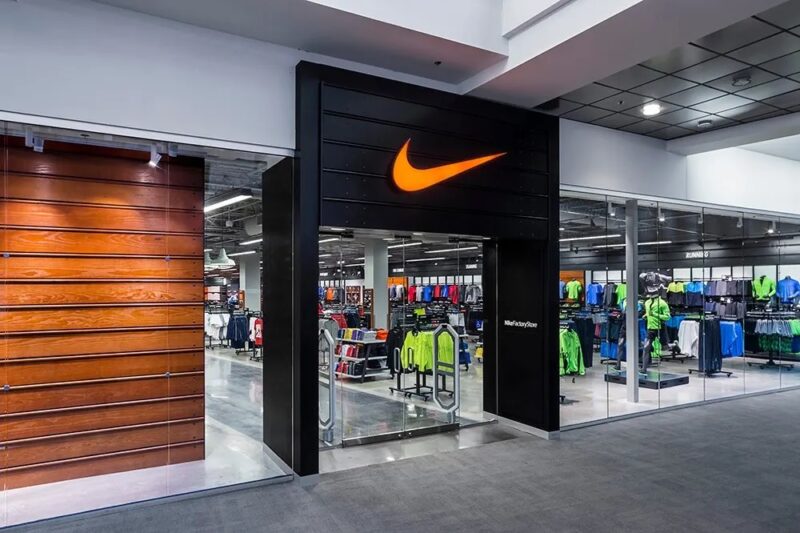 Nike is one of the most recognizable sports brand on the planet. The reason it makes this list of sporting goods stores is its online dominance. With around 100 million visitors each month, Nike.com is the largest sports brand on the internet.
Nike.com has the full range of official Nike products. You can find Nike stuff at most of the other retailers on this list, but Nike.com is the place to go for dedicated Nike fans and any anyone looking for the highest quality sporting goods and apparel.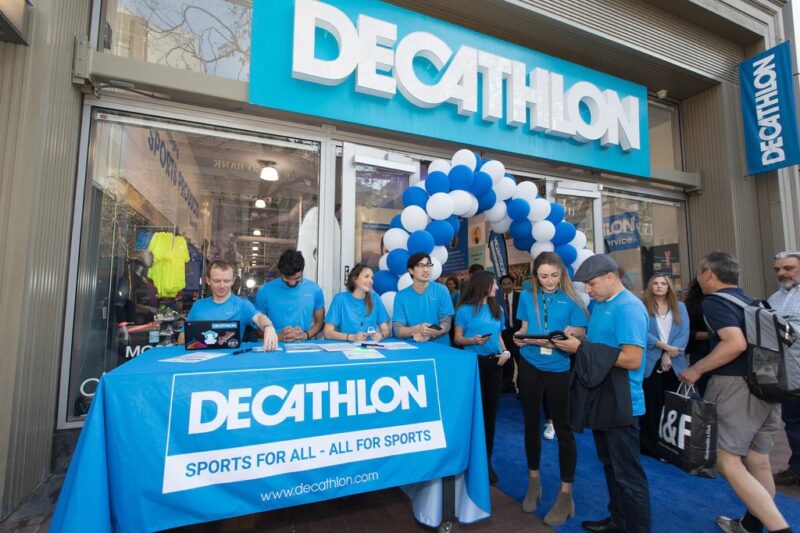 Decathlon online is a sporting good store with a great place to buy high quality products at low prices. Decathlon makes this possible by bringing the design and production process in-house, creating their own high quality brands, equipment and gear for more than 80 sports.   With more than 1,500 stores in 49 countries, Decathlon is the largest sporting goods retailer in the world with over 45 years of experience in providing quality affordable products while keeping the focus on ensuring customer satisfaction.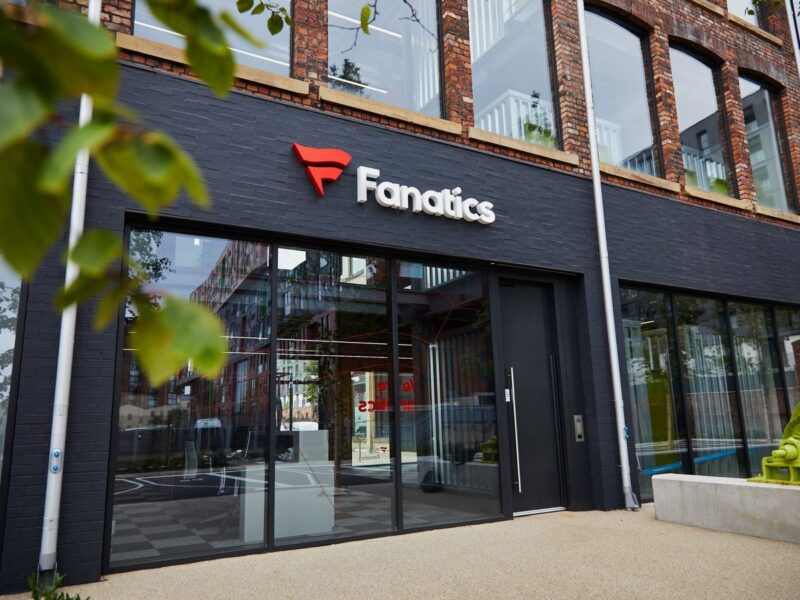 Fanatics is another name to mention. It focuses on sports apparel and merchandise. As an official partner of the NFL, MLB, NBA, NHL, and PGA, the Fanatics website is quite simply the best online store for Fan Gear.
All major sporting league apparel can be found at Fanatics – NFL, NBA, NASCAR, NHL, MLB and MLS.  So if you're looking for your favorite teams jerseys, headwear and other gear, Fanatics is the place to shop online.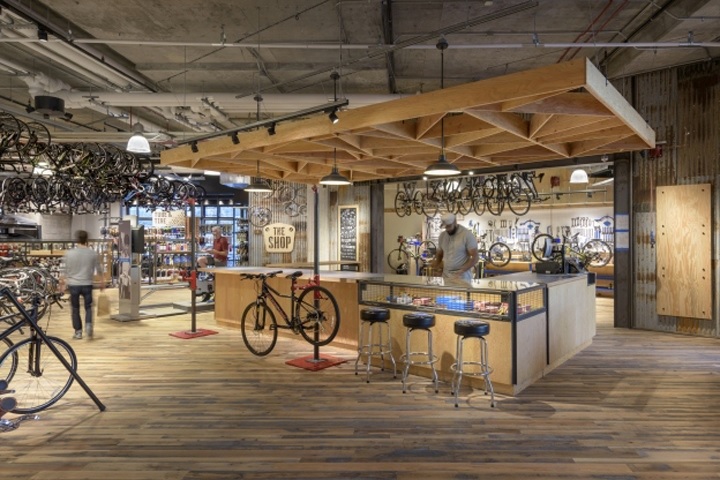 REI or Recreational Equipment is a major online retailer of sporting goods and apparel, equipment rental, and travel gear. From Patagonia to The North Face and everything in between, REI has a huge selection of the most popular and high-quality outdoor clothing brands.
What makes REI truly unique is that the company is set up as a consumers' cooperative, meaning that for a modest $10.00 membership fee you can earn 10% back on annual dividends, as long as you spend $10.00 on qualifying purchase every year.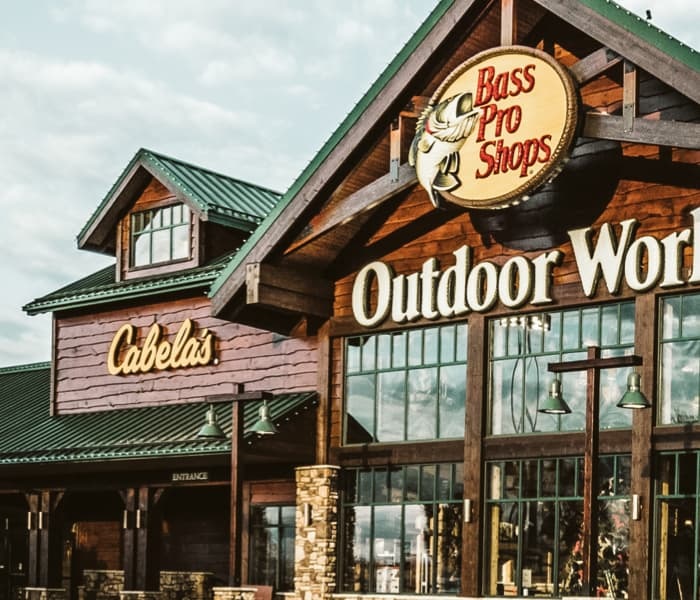 Bass Pro Shops is a pure outdoor goods company, with items for fishing, boating, shooting, hunting, and camping. At the Bass Pro Shops website you'll find regular flash promos alongside special discounts for military personnel.
This premier outdoor gear retailer also has a rewards program – Bass Pro Club is  where you can get free outdoor gear by earning points when you make a purchase.  The Bass Pro Club gives you member-only perks and the reward points you earn never expire.
Bass Pro Shops promises that if you find a lower price, they will match it at the time of your purchase.  As a club member you get 5% off too.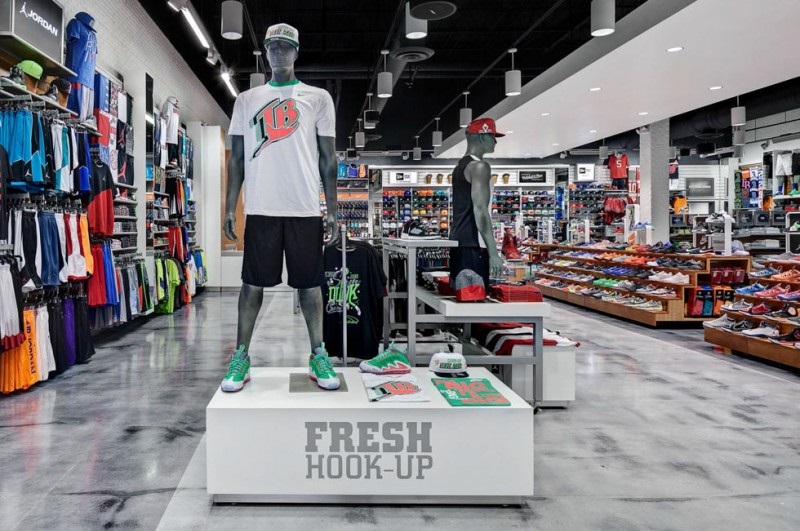 Champs Sports is a a subsidiary of Foot Locker, Inc., is one of the largest specialty athletic footwear and apparel retailers in America, with more than 540 stores located throughout the United States, Puerto Rico, and Canada.  You won't find outdoor gear here, but you will find one of the best selections of footwear and apparel from big brands like Nike, Adidas, Puma, and Champion.
Find discounts and coupons to play games
Other online stores offering discounts at sporting goods stores:
Amazon: Amazon comes with a diverse range of products and competitive pricing, Amazon offers international shipping and customer reviews to help you make informed choices.
Eastbay: Eastbay caters popular brands and new releases, Eastbay offers a range of sports equipment and apparel for athletics, soccer, skating, and more.
Christy Sports: This is a sporting goods chain with 60+ locations in Colorado, Utah, New Mexico, and Washington. They specialize in winter sports equipment, including skis and snowboards, and offer affordable rental packages. 
Sports Direct: They offer products for football, golf, skiing, and more. Get international shipping by contacting them. Famous brands include Nike, Adidas, and Under Armour. They are known for stocking high-quality goods that guarantee satisfaction.
The NBA Store: It offers a wide range of NBA gear, including jerseys, collectibles, DVDs, home décor, banner flags, and player collections. It has products for all NBA teams, and you can shop according to your favorite players.
Academy Sports: Here you can shop clothing, shoes, and accessories for all sports at Academy Sports. Get 10% off your purchase if you're a military officer. You can check out their outdoor living segment for portable furniture and clothing.