Yesterday I and my friend explored a few online sports betting sites and found so many sports matches and horse races as well as esports to be upon. As I love horse racing my intention was to place a bet on races as betting online is legal in the US.
•There is no federal law against Americans betting with a USA-friendly online sportsbook.
•Nobody has ever been arrested or prosecuted for gambling with an offshore firm under federal law.
The Thoroughbred is a horse breed best known for its use in horse racing. Although the word thoroughbred is sometimes used to refer to any breed of purebred horse, it technically refers only to the Thoroughbred breed. Thoroughbreds are considered "hot-blooded" horses that are known for their agility, speed, and spirit.
If you are also interested in betting on horses then you should know how to fill the betting slip online.
How to fill a betting slip online at bookies for horse racing?
All you need is to first join a sports bookie that is US friendly.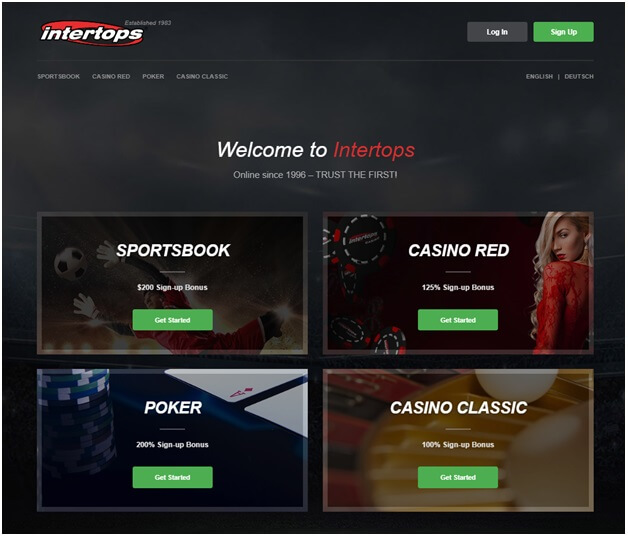 Now join that bookie click on Sign up and fill a short form.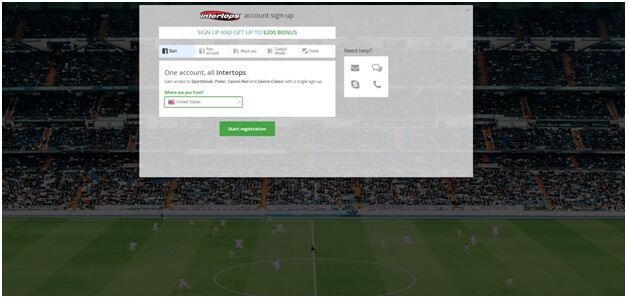 Fill your email, set up a password, username, and set your preferred currency that is USD.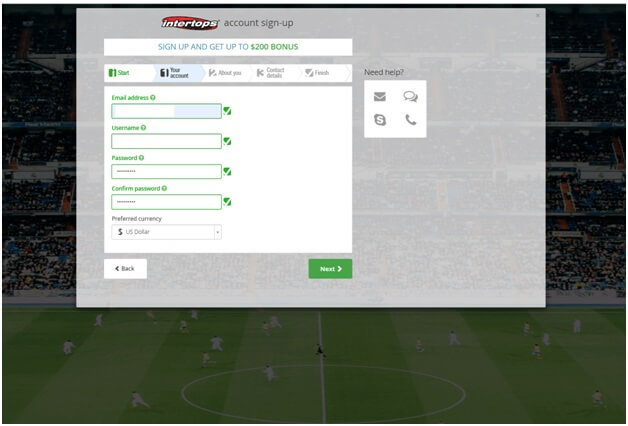 Fill in your address, postcode city, and state and complete registration.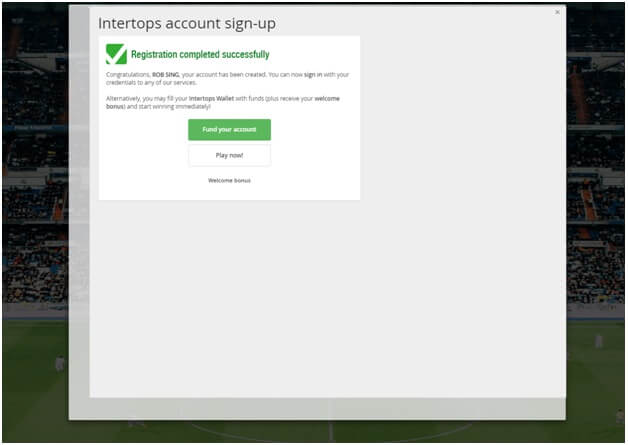 Now fund the bookie with any friendly payment option that can be $10 to $25.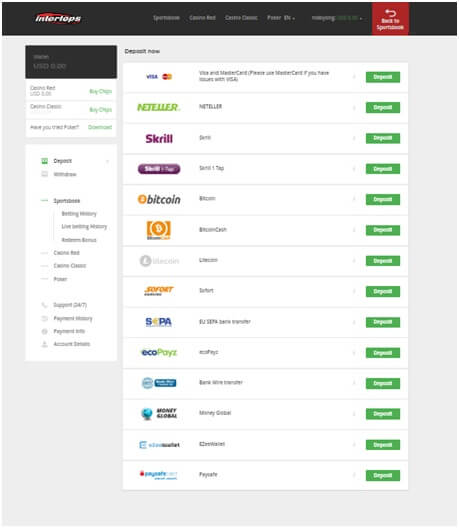 You can redeem any bonus that a bookie is offering when you make a deposit.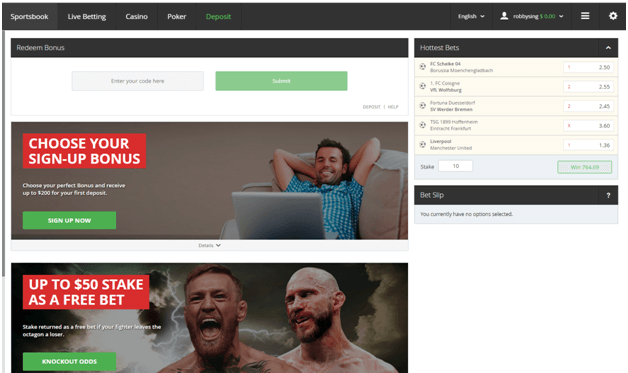 Now search for the race you wish to bet on.
Click on the horse racing section and you will see all the races taking place that day, plus a number of ante-post races due to run at a later date.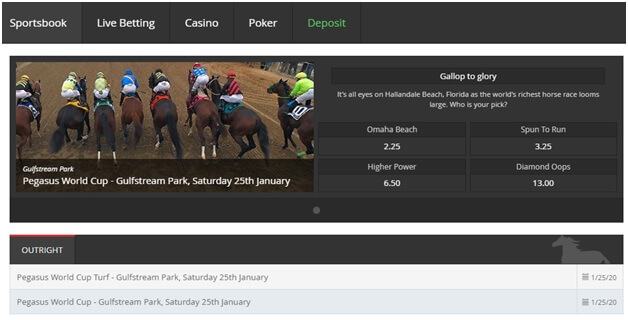 Click on the race you are interested in, and you will be presented with a list of the runners, along with information about them.
Click on the odds displayed next to the horse you like the look of, and you will trigger a digital betting slip. This typically appears to the right of the screen, featuring your selection and the race it is running in.
You can then type the amount of money you wish to wager on that horse into a white box, mark whether you want to go each-way or to take the starting price, and then click on the button that says "Place Bet".
You can remove a selection from your digital betting slip at any time if you make a mistake.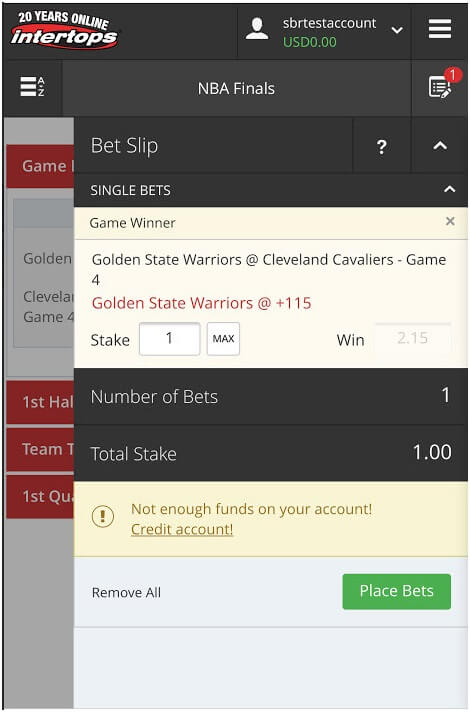 You will be given an online receipt that tells you the name of your horse, the race and the potential payout you stand to receive.
It is a lot easier to fill in a betting slip online, there are no ambiguities and the chances of making a mistake are greatly diminished.
The bet slip presents not only the selections you have made, but also the different wagering options available for these selections. Adjust the bet slip to fit your needs by expanding or collapsing the various sections (Single Bets, Parlays/Multibets, Scorecast, Teaser Bets). A customized betslip guarantees more efficient wagering and enables you to focus on winning!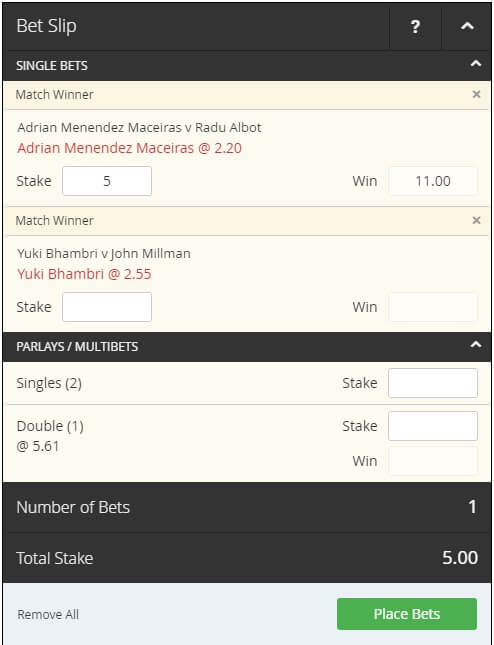 Just add your selections, click on "Place Bets" and win! Placing a stake amount in the "Singles" field in the "Multibet" section of the bet slip automatically adds the same amount to all potential single bets for your selections. You thus only need to type in one stake amount to place up to 14 single bets!
Click on the icon with the text "MAX" and see the maximum stake amount for the selection you have chosen. Please note that the maximum stake amount allowed is calculated for every bet market chosen, i.e. the maximum stake amount can differ significantly between wagers.
Also you can go to the "Sportsbook Settings" section (located in your account area once you're logged in), chose your default stake and click on "Save Settings". Your chosen default stake will automatically be added to your bet slip whenever a selection is made. To alter or remove your default stake, simply make the necessary change in the "Sportsbook Settings" section.
All wagers and transactions can be found in the "Account History" section of the website. Access the account history through your user menu.
By clicking on "View Bets" you will find all details of the bets to be confirmed. Just click on "Place Bets" to confirm the selected bets.
So you also have all the information at your disposal before making a selection. That is one reason why online betting has become a lot more popular than betting in a physical shop.
You can place wagers from the comfort of your home or while on the go, and all you need is a smartphone as bookmakers have seamlessly integrated the traditional betting slip into their online offerings, making it far easier simpler.
How to place an Accumulator (ACCA) Bet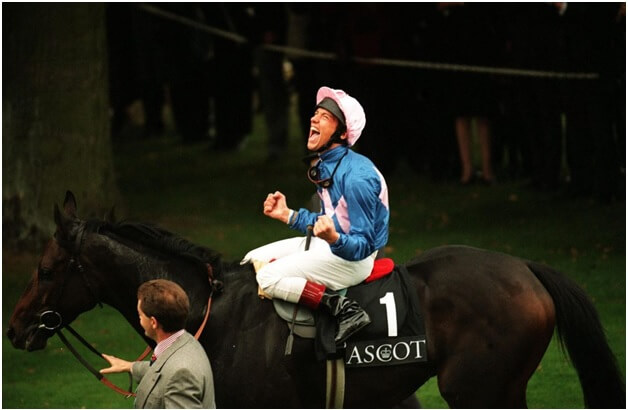 Accumulators have become hugely popular among football fans but there is a growing number of horse racing punters using their knowledge of the horses to predict multiple race winners and multiply their winnings as a result. A horse racing accumulator bet comprises of four or more selections on horses into a single bet. The accumulator only pays out if all selections win. What's great about an accumulator is that you can increase the winnings and significantly lower the risk. But note that you're obviously increasing the likelihood of the bet losing as only one selection needs to lose for the entire bet to be void.
With horse racing accumulators, if your bet includes six horses to win and one is eventually declared a non-runner, the accumulator is downgraded from a six-fold bet to a five-fold bet, with your potential winnings downgraded to the combined odds of the remaining five selections. The odds of any accumulator are calculated by multiplying the odds of each selection together.
An alternative horse racing accumulator bet involves each-way betting. An each-way accumulator is a two-part bet, designed to ensure punters get something back if their runners fail to win outright but manage to place.
The first part of an each-way accumulator is the standard accumulator bet — placing one bet on four or more selections to win their races.
The second part of an each-way accumulator sees a single bet placed on all selections to 'place' i.e. finish in the top three or four of the race. The number of places is usually determined by your bookmaker. The place odds are often ¼ of a horse's odds to win the race. This strategy ensures that if your outright accumulator lets you down by one runner, you can make a tidy profit if that runner still places.
To place an acca online simply search for a sporting event that you are interested in, find a bet that appeals to you and tap on it. That selection will be added to the betting slip that appears to the right of the screen.
Find another bet you like the look of, tap on it, and it will appear underneath your initial selection. Keep doing this as many times as you like. At the bottom of your slip, there will be the option for an acca bet. If you have chosen five selections, it will read "Fivefold Accumulator" or "5 Fold" or something similar. You add your stake in a white box in that section of the betting slip and then click "Place Bet".
Once again, you will be presented with a receipt that tells you the payout you stand to receive if all of your selections prove correct.
Placing bets the traditional way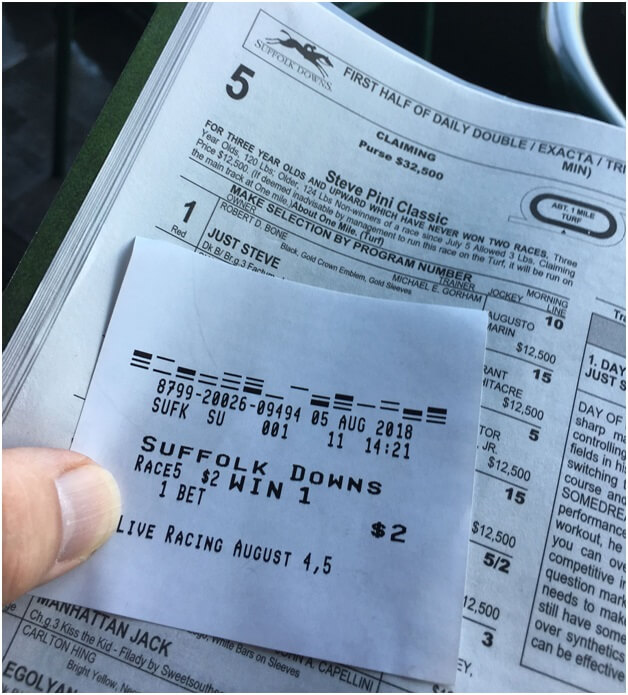 If you walk into a betting shop, you will typically find piles of white betting slips along the walls and on the tables which you buy at a physical betting store and fill the slip manually. Write the name of the racecourse and the time of the race at the top of the slip, such as "York 13.30" or "Royal Ascot 16:00".
Write the name of the horse you want to bet on.
If you want to guarantee that you will be paid out at the odds currently on offer for that horse, write them down. If you would prefer to take the starting price, leave the odds off your slip.
Decide the type of bet you want to place. The most popular options on a horse race are win and each-way.
Write your stake, along with the bet you are placing, such as "$20 win" or "$10 each-way".
With an each-way bet, half of your stake goes on the horse to win the race, and the other half goes on it finishing in the top two, three, four or five places – depending on how many runners are in the race – at a fraction of the odds. You will be given a receipt for your bet.
If it proves successful, you can take it over to the cashier and you will be paid out.
For big races you will see the names of the various runners, and you can mark a white box next to the horses you want to bet on. You can then mark the stake, the type of bet you wish to place and whether you would like to take a price. You will be given a receipt after handing it over, informing you of your potential payout.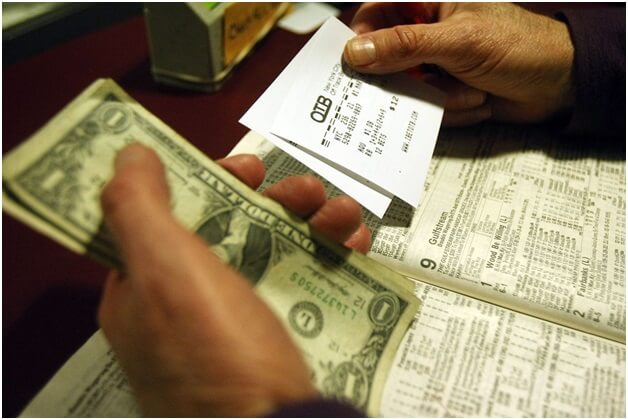 When placing the accumulator bet at the physical venue, write down all your selections on the slip, like: Chelsea to beat West Ham, Juventus to beat Napoli, Barcelona to beat Espanyol, Celtic to beat Motherwell. Then write "accumulator", "acca" or "four-fold". Write the odds if you want to take the current price on each leg, and then write down the amount of money you wish to stake. Though rarely you have to follow this process, as most betting shops have dedicated coupons for accumulators.
You just mark the box next to the teams you wish to include, then mark the box for the bet you wish to place. If you choose two teams, it is a double, three is a treble, four is a four-fold, five is a five-fold and so on. Then fill in your stake. Before placing your bet, it's a good idea to check whether or not your chosen bookmaker offers ACCA insurance.
Wanna know the best bookies for sports and horse races to enjoy betting, then read our next blog.