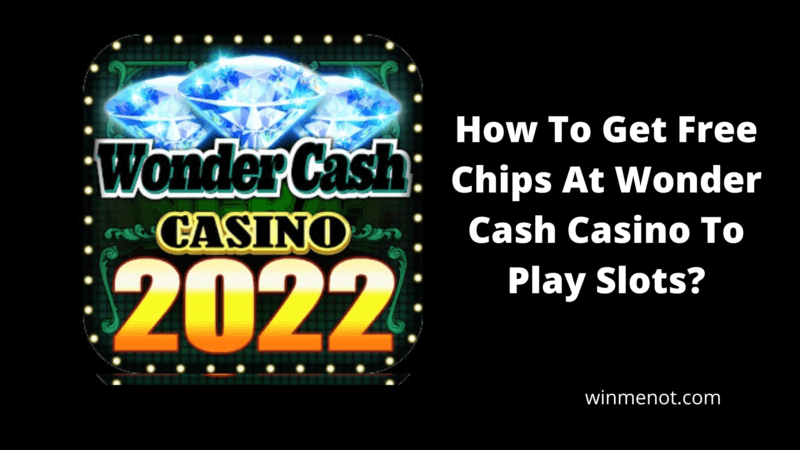 Wonder Cash Casino is the latest social casino app to play free slots on mobile. With the rating of 4.8 at the app store Wonder cash casino app was launched in 2021 by Century games and is now the favourite mobile games app for the players who love slots. Wonder Cash Casino Vegas Slots is a Casino app developed by Century Games Pte. Ltd..
Like any other free casino app or slot app you will be offered free chips to play the slot styled as in Vegas casinos. You can simply start your exclusive slot experience at Wonder Cash casino and enjoy the most slot feature games as you never have before, hit the jackpot now! Whatever you prefer classic slot, scatter slot, progressive jackpot slot, or new feature slot, you can find in Wonder Cash Casino!
How to get started with wonder cash casino on mobile?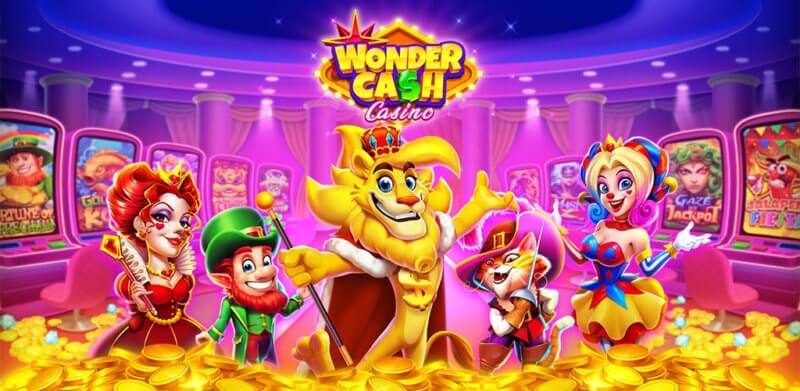 To get started to play at wonder cash casino on mobile you need to download the casino app all free.
Click here to download the app now for Android mobiles
Download free app for iPhone and iPad
Once the casino app is installed you can play as guest or join with your Facebook account
Connecting to Facebook will allow you to enjoy Casino slot features and socialize with its community! This way, you will always be up to speed on their latest promotions and updates!
One of the best things is you will collect freebies every day! Not only that, but you will also have a chance at the Facebook lucky draw, plus you will receive fancy rewards on your game account!
As you play different slot games unlock according to your level.
You can check yours at any time from your Avatar. Every spin you make improves your level. The higher the bet, the faster you level up and the more games you can unlock.
Some of the slot provide free spin chances. You can trigger free spins whenever the required amount of scatter or bonus symbols shown on the pay table land on the reels. Since not all the slot provide free spins, please make sure to check the pay table of each slot to see which symbols will trigger free spins/bonus.
The slots allow you to change your bet size and this  is a good way to experience the game, and it can increase your gaming time. In the left bottom corner of the slot, you can find "TOTAL BET" and "+" and "-" buttons. Use those buttons to change your bet size. The higher the bet, the higher the payout! 
Note that the maximum bet depends on your level. Some slots with special features (such as jackpot) require a minimum bet to unlock the features (to be eligible for the jackpot). For more details concerning the minimum bet, you can check the pay table of each slot games.
To Add friends you need to Tap "SEE MORE" in the lower right corner of the lobby, and choose the "Social" tab in the second row. Tap "Add Friend" in the upper left corner, enter the ID, and tap "Submit".
After the submission, the other party will receive a request. If they accept it, you'll become friends.
Tap your friend's Avatar in the Friend List to see their Chips, Diamonds, Trophies, Statistics, VIP level, etc. You can tap the buttons (Giftbox/Like) under your friend's Avatar to send them gifts and admirations. You can find your friend requests from the "Social Request" tab in the upper right corner of the "Social" panel.
Wonder Cash Casino – Games to play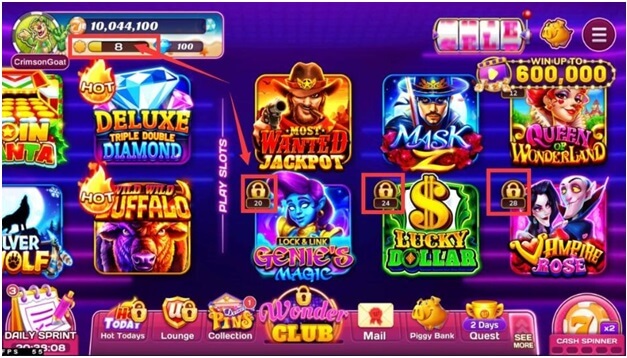 At the time of writing wonder cash casino has more than 50 free funniest and hottest slot to play. All the slot machines come with stunning graphics and authentic in-game music. Moreover the new slot games added every week, and there's always something wonderful for everyone!
Some of the popular slot to play are Dancing Lion, classic slot like Deluxe Triple Double Diamond to hit the epic jackpot! You can take an incredible journey with the Queen of Wonderland, smash the crystal to hit the jackpot! Even shake the Fortune Tree, spin the reel, trigger the Grand Jackpot!
Enjoy other wonderful slots like Wonder of Oz, Coin Rush, Rio Carnival, Power of Olympus, Wild Club, Genie's Magi, Fortune of Leprechaun, Super Jackpot Museum, Fortune Tree, Rich Puggy, Lucha Lebre, DJ Grandma, Queen of Wonderland, Fireman Hot Reels, Montezuma, Vampire Rose, Gaze of Jackpot, Star Spangled Liberty, Most Wanted Jackpot, Queen of Dragons, Beauty of Egypt, Dynamite Blast, Bingo Wave, Jalapeno Fiesta, Top Cash, Pumpkin Champion, Guides of Spirit, Paw Samurai, Wolf Moon Link Wild Wild Bufffalo, Warship of the North, Cleopatra Grand, Emerald Clover, Rising Monster, Glinda's Bubble, Gummy Bear, Mask Z, Lucky Beauty, Princess of Pearl, Captain Bingo, and many others.

Slots to play at Wonder cash casino for free
How to get free chips at wonder cash casino on mobile?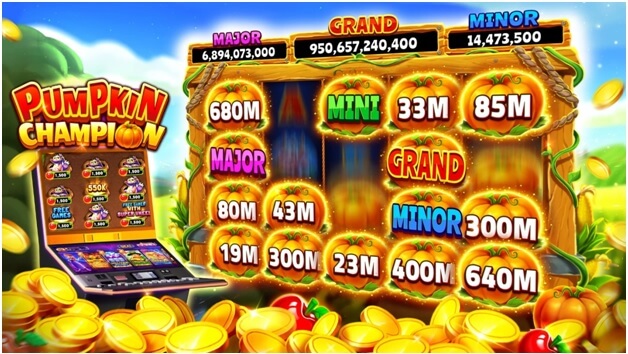 There are 2 kinds of currencies in the game and Chips is the main currency where as diamonds is the secondary currency.
When you start playing slot at Wonder Cash Casino then as a new player you are offered a welcome bonus of 3000000 welcome chips.
Also take your daily gift every day, play fun slotgames!
Get special rewards and new slot machines unlock when you level up!
The casino brings you vaults every 15 minutes and 3 hours. Open gold vault 5 times to play spinner, hit the mini, minor, and MAJOR jackpot!
Abundant activities- a wide variety of events including Daily Quest, Word Wide Card collection, and other social games combine with slot games. It is time to jet off to the enjoyment!
The special user interaction: seasonal elements will be added to the lobby and the slot machine, which always bring you a different atmosphere!
Also there is super sales offer every day! Festival offer, 1st purchase offer and also limited time offer, or new slot machine offer.
Play with your friends and become the top member of the league and get more rewards.
You can create your very own custom AVATAR to make an even BIGGER impression in the casino! Show off your image during the slot game!
As well create private rooms to chat with your pals!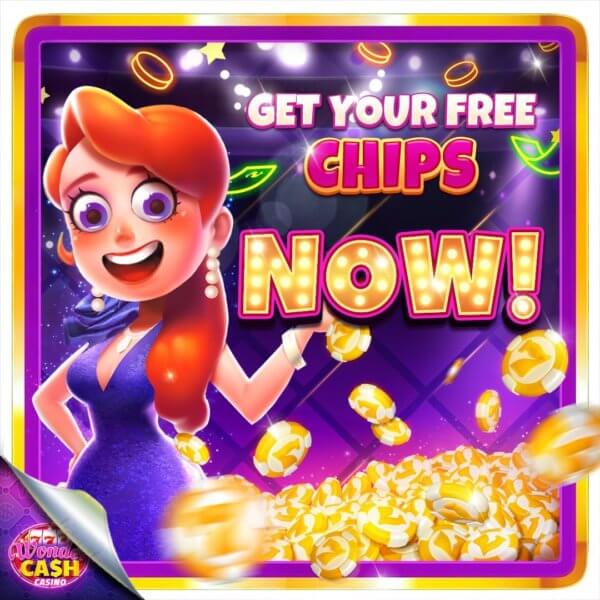 There are different ways to get free chips and coins to play more slot all free.
Also you can claim different bonuses according to the time you're online. Get bonus offer by playing silver vault or gold vault. You can trigger cash spinner (a 3-wheel slot machine with free/paid versions, the paid version offers better rewards) after claiming gold vault 5 times. You can trigger Wonder lotto where you can draw a numbered ball to multiply your Bonus after claiming cash spinner 3 times. Spin to collect multipliers to increase your Wonder Bonus. The higher the bet, the faster the multipliers are collected. Spin Multiplier resets every day.
How to play Wonder Cash casino on your Windows PC?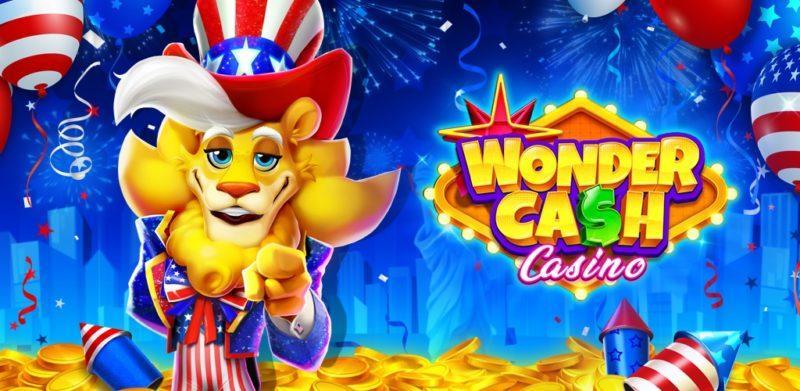 To play Wonder Cash Casino on your Windows PC you need to use some Android emulator to play the slots. This is because Microsoft doesn't have the Wonder Cash Casino App to download on PC.
Therefore you can play Wonder Cash Casino Vegas Slots on PC after downloading an Android emulator If you are wondering what is emulator then Android emulators are software that run a virtual Android device on your computer. LDPlayer is one of these Android emulators for Windows PC.
LDPlayer also provides additional features such as multi-instance, macros, operations recording, and others. Using the Android 9.0 system, LDPlayer can help you play mobile games on PC with faster performance and higher FPS. LDPlayer is meant for hard-core mobile gamers.
What are the offers to grab playing slots at this casino?
Special level-up in casino slots game rewards and coins rewards, new slot machines unlock when you level up!
As said above the casino brings you vaults every 15 minutes. Open gold vault 5 times to play cash spinner, win the mini, minor, and MAJOR rewards! Win up to 250X bonus in cash lotto!
Get super sales offer every day! Limited time offer, new slot machine offer and explore the exclusive promotions in their slots games or to get more coins to play.
FAQs
Q1. Are there in app purchases in the Wonder Cash Casino?
Yes you can buy free chips with in app purchases in case you get short of them to play slot.
Q2. How can I purchase free chips?
You can go to the sales and promotions in the lobby or get on to the slot machine icon with "SALE" on it in the upper right corner of the lobby; or the "DEAL" icon next to the "SALE" to purchase free chips. The casino supports payment via Google Play or iTunes. If you want to purchase any in-game items, you just need to set up the payment method on the corresponding platform and initiate the payment in the game.
Q3. How to level up when playing slot?
The only thing you need to do is to SPIN! Spin to level up and get lavish rewards! Coins, prizes, new slot are revealed as you level up in the game. Plus, the higher the bet, the faster you'll level up, and the more slot you'll unlock!
Q4. How to join the WCC Fan Club?
All you need is to follow the casino via there Facebook Fanpage to get the latest game news and interact with other players! You can also participate in their official events to claim surprise gifts!
WCC Facebook Fanpage: https://www.facebook.com/WonderCashCasino/ You also have Facebook fan groups where you can communicate and make friends with other players!
Q5. What is the "Lounge" in WCC? How to get Lounge points?
You can collect Lounge points to obtain Lounge Pass. Each Pass will be available for 7 days, during which you can get various benefits and bonuses, including:
Daily cashback from non-winning spins (sent via in-game mail on the second day)
Level-up speed +50%
1 free Pin Pack every day (sent via in-game mail)
50% more Wonder Bonus
Activate the High Roller mode to win better prizes with higher bets.
Q6. What is Sprint Pass? What can I do with it?
Sprint Pass has different seasons, each of them lasts for 21 days. Your pass level will be reset once a new season starts, and there will be new rewards as well.
Complete missions to get points to rank in the Sprint Pass Leaderboard. The leaderboard resets every season. You will get lavishing rewards according to your ranking via in-game mail at the end of every season. Once you've purchased Sprint Pass and reached Sprint Pass level 10, you can unlock POINT SHOP, where you can trade the extra points for in-game resources and items. At Sprint Turbo: You can purchase Turbo with Diamonds. Your Points obtained from completing missions will be doubled when Turbo is on.
Q7. How to contact customer support?
To contact customer support you need to raise a ticket.
Follow these steps to submit a ticket:
Look for the Menu button [≡] located at the top-right corner of the main screen
Then Tap the [Contact Us] from the list
Start your conversation with their Support Team! The team will help you solve any issues you encounter.