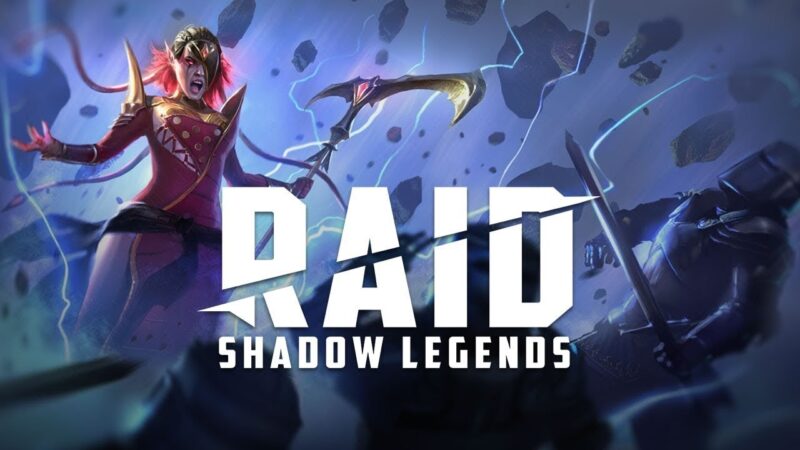 Raid Shadow Legends is an action packed RPG game released in 2018 and developed by Plarium Global Limited in association with Aristocrat. This game can be played on your mobile, PC or tablet. You will battle your way through a visually-stunning realistic fantasy RPG with hundreds of Champions from 14 playable factions.
What you need is to save the world of Teleria, and for that you will recruit its most legendary warriors from the forces of Light and Darkness. You must train them to fight together, mold them into living weapons, and assemble the greatest raiding party ever seen.
How to play Raid Shadow Legends?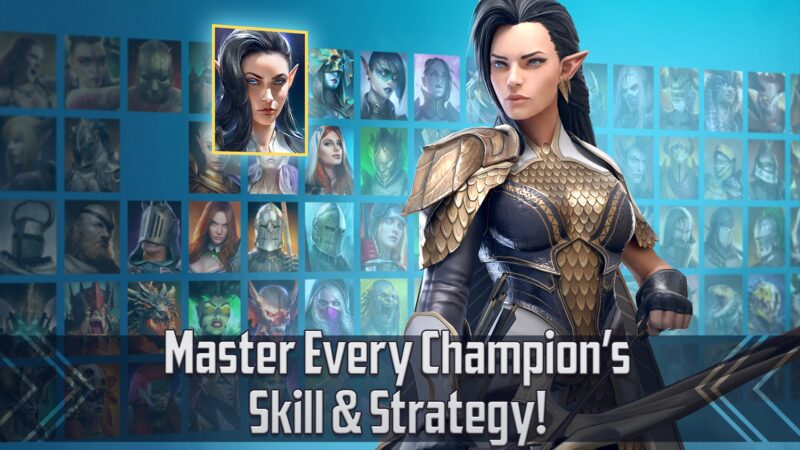 To play Raid Shadow Legends first decide on which device you want to play.
Click here to download this game app to play on your iPhone
Click here to download this game app to play on your Android
Download the game app for PC or MAC
Download and install the game: Raid: Shadow Legends is available for free on mobile devices (iOS and Android) as well as on PC. Visit your device's app store or the official Raid: Shadow Legends website to download and install the game.
Create an account: Launch the game and follow the on-screen prompts to create an account. You may have the option to sign up with an existing account, such as Facebook, Google, or a Plarium account. Alternatively, you can create a new account specifically for Raid: Shadow Legends.
Complete the tutorial: Once you've created an account, the game will guide you through a tutorial. This tutorial will introduce you to the basic mechanics, gameplay elements, and features of Raid: Shadow Legends. Follow the instructions and familiarize yourself with the game.
Explore the campaign: After completing the tutorial, you'll have access to the game's campaign mode. The campaign consists of a series of stages that you can progress through. Each stage involves battles against enemy teams using your champions (characters). Follow the campaign's storyline and defeat opponents to earn rewards and advance further.
Collect and upgrade champions: As you progress through the game, you'll have the opportunity to collect various champions with unique skills and abilities. Champions can be obtained through summons, rewards, or in-game events. Use your collected champions strategically and consider upgrading them to improve their power and effectiveness in battles.
Participate in events and challenges: Raid: Shadow Legends regularly features in-game events and challenges. These events may offer special rewards, limited-time champions, or exclusive content. Check the game's event calendar or announcements regularly to participate in these events and make the most of the additional rewards.
Join a clan and participate in clan activities: Raid: Shadow Legends has a clan system where players can join or create their own clans. Joining a clan allows you to interact with other players, participate in clan activities, and benefit from clan bonuses. Look for an active and friendly clan to enhance your gaming experience.
Explore other game modes: Apart from the campaign mode, Raid: Shadow Legends offers additional game modes and features. These may include dungeons, faction wars, arena battles, and more. Take your time to explore these different modes and discover new challenges and rewards.
Manage your resources: In Raid: Shadow Legends, you'll encounter various resources such as energy, silver, gems, and more. Manage your resources wisely to ensure you have enough energy to participate in battles, upgrade your champions, and progress effectively. Consider prioritizing your spending and investments based on your goals and gameplay style.
Stay updated and engaged: Raid: Shadow Legends is an evolving game with regular updates, balance changes, and new content. Stay engaged with the game by following the official announcements, joining the community forums or social media groups, and participating in discussions. This will help you stay informed about new features, updates, and strategies.
Remember, Raid Shadow Legends offers a wide range of gameplay options and strategies. Experiment with different team compositions, tactics, and champion combinations to find the playstyle that suits you best. Enjoy the adventure, collect powerful champions, and strive to become a legendary player in Raid Shadow Legends!
Can I Install Plarium Play to play the game?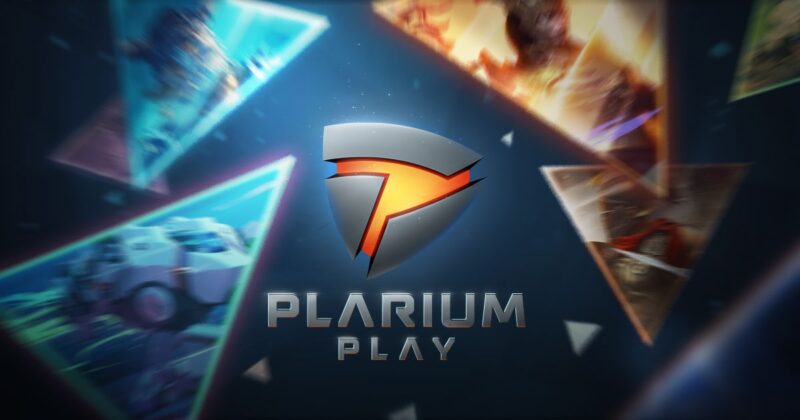 Yes you can. Download Plarium Play and play on your gaming device
Click here to download Plarium Play and follow the installation instructions.
Install Raid: Shadow Legends while in Plarium Play.
If you already play Raid on mobile, register using your Plarium ID to resume your progress.
If it's your first time playing Raid, create a new Plarium ID. If you want sync to mobile later, just remember to login using this ID during your first game session on your mobile device.
Raid is a mobile experience that looks and feels like a console RPG. Beautiful, fully-rendered 3D heroes offer stunning detail down to the cracks in their armor.
The Raid team has added HD textures to all environments and character art, along with new animations, parallax occlusion effects, terrain animations, motion blurring, and a much higher frame rate. You'll also see changes in depth-of-field, improved lighting and self-shading during battles, and more. The second you fire up the game, the difference is instantly noticeable.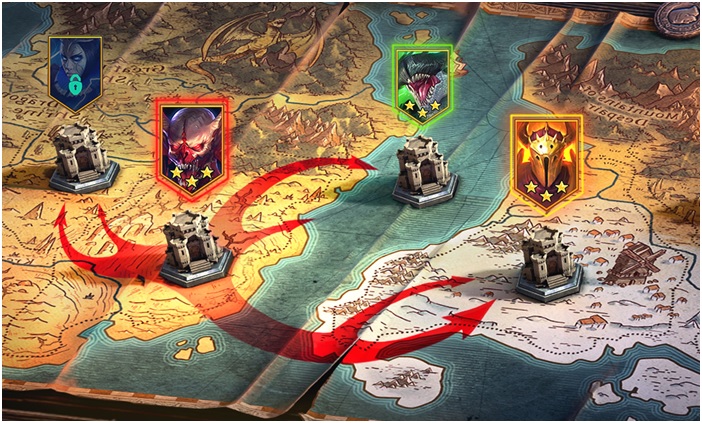 It has fully-customizable graphics settings, on PC or mobile so you can control what resources the game is using, and which effects you want switched on or off.
It also has some quality of life changes. The game supports a windowed mode with scalable windows, and has added changes to the controls to make it easier to play using a keyboard and mouse (or touchpad).
You also have the option to link custom hotkeys for repetitive actions, so you can spend less time clicking, and more time playing.
Players registering their account with their Plarium ID will have have their game progress, purchases, and account settings automatically synced between PC and mobile versions of the game.
Play on Plarium Play when you're at home or at the office, then switch to mobile when you're on the go. Enjoy a seamless experience anywhere you play Raid.
What are the game features in Raid Shadow Legends?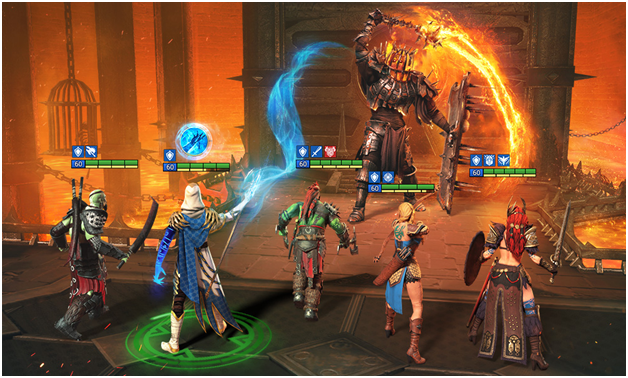 You will collect powerful champions, fight in the arena, complete campaign quests, and participate in multiplayer tournaments.
Make tough decisions and equip your champions with powerful artifacts. Rank them up to unleash devastating special skills, epic AOE attacks, healing powers and more as you lead them in MMO RPG combat.
Join thousands of fellow players in cooperative clan challenges as you slay demons for epic loot, rare Champions, and more.
Experience epic dark fantasy done right through 12 spectacular locations in a fully-voiced story campaign.
Beat dozens of challenging bosses for loot, XP, and special drops! Fight fearsome dragons, necromancers, and other beasts – then beat them again for more powerful gear.
In the PVP arena two teams go in – one team comes out. Go head-to-head with other players to unlock special gear and climb the rankings in intense arena battles.
Choose development paths from different masteries and artifacts with millions of possible builds. Like in the best old-school RPGs, you have full control of each of your champions attributes, strengths, and weaknesses.
Collect hundreds of heroes from 14 factions. Assemble balanced teams of Sorcerers, Skinwalkers, Undead, Knights, Elves, and more to defeat your enemies – then recruit them to your side!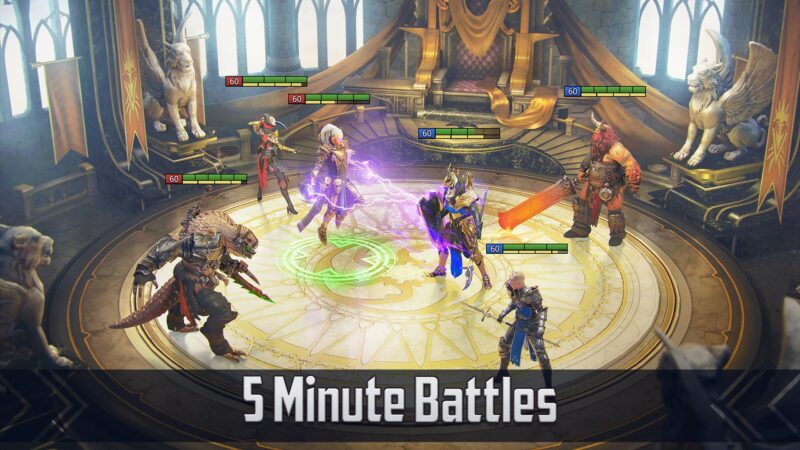 When you start the game you'll be given your first choice, which champion to choose. With four to choose from and all at the Rare level, it can be a tough decision. Experts recommend choosing either Kael or Athel as your starter in Raid: Shadow Legends. Either one can take you all the way to the late-game.
When you check out champions in the game you'll notice they each have an affinity. Their affinities give you a rough guide to their strengths and weaknesses vs. other affinities, much like rock, paper, scissors. Here's what they mean:
Magic – Strong against Spirit, weak against Force
Spirit – Strong against Force, weak against Magic
Force – Strong against Magic, weak against Spirit
In addition to these three affinities, you'll also see Void. Void is different in that it is equally strong in all situations, meaning there's no special counters for a Void champion but neither is a Void champion particularly strong against any other affinity.
What are the best tips to play Raid Shadow Legends?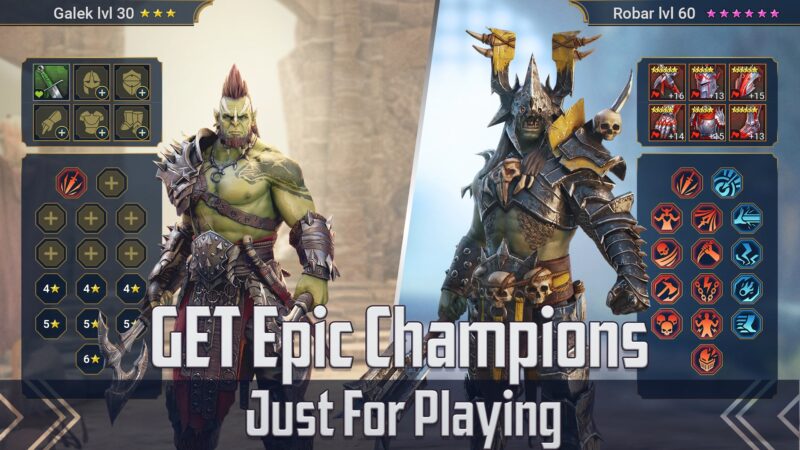 There are certain tips and tricks to play Raid: Shadow Legends and get more benefit.
You need to perform your dailies and get the rewards. Even if you don't have much time to devote to the game each day, diving in to do your dailies is essential. You will feel satisfying when you will find how many resources you have gathered.
In the game play you will come to know which champions you want to keep hold of. At the start if you find a Void, Epic, or Legendary champion we recommend keeping hold of them. They can be difficult to get hold of so once you have them, keep them.
Check the = progress missions that have been created specifically to act as an introduction to the game's systems. As they can be a great guide to Raid: Shadow Legends. Each one has been made to expand upon systems you learned in the tutorial, so if you need a few extra pointers, you need to check them out.
Check out the Campaign as the rewards from the campaign will see you in good stead to progress further in the dungeons than if you hadn't campaigned first. Also, you get to immerse yourself in the story, which is an essential part of the game's experience.
Grinding is part of the game and can give you exceptional rewards or help level up champions that are lagging behind. So don't hesitate to dive in for a spot of grinding here and there, even if it's just to test a new champion out and see what they're capable of.
Take your time in the game while playing and don't need to rush to the late game, you can learn the systems, find champions you like, and spend your time the way you see fit. In addition, trying challenges that are too hard may see you meet with failure, and no-one wants that.
Upgrade your Mine, Market, and Sparring Pit as each of these are essential especially if you're committing to the long haul and planning on playing the game for a while. The Gem Mine helps get you gems, the Market is excellent for getting artifacts and blue shards, and the Sparring Pit gets you plenty of XP.
Also upgrade Champions and this applies to both skills and equipment. If you like a champion, make sure you upgrade them to be competitive as you progress through the game. Use Tomes to improve their skills, earn experience and level them up, and as you play you'll find gear that you can equip which can also be upgraded. Throughout the game you'll find multiple opportunities to upgrade and enhance your characters, so make sure you keep them fighting fit.
What are Raid Cards in Raid Shadow Legends?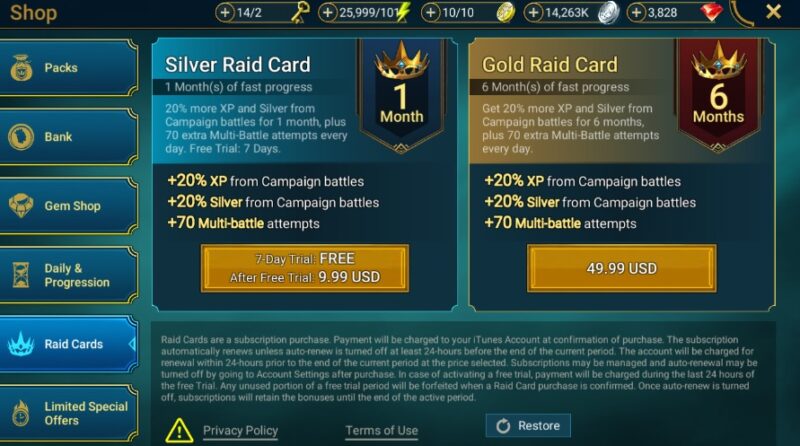 Raid Shadow Legends allows you to subscribe to special Raid Cards. Raid Cards will automatically renew after the specified period unless otherwise cancelled. The following Raid Cards are available:
• 1 Month Silver Raid Card with a FREE 7 Day Trial – $9.99 (First week is free, after that the Card is automatically renewed each month for $9.99. This can be cancelled at any time within the first 6 days of the Trial Period without charge).
• 1 Month Silver Raid Card – $9.99 (The Card is automatically renewed each month for $9.99).
• 6 Month Gold Raid Card – $49.99 (The Card is automatically renewed every 6 months for $49.99).
Raid Cards are a subscription purchase. Payment will be charged to your iTunes Account or Google Account at confirmation of purchase. The subscription automatically renews unless auto-renew is turned off at least 24-hours before the end of the current period. The account will be charged for renewal within 24-hours prior to the end of the current period at the price selected. Subscriptions may be managed and auto-renewal may be turned off by going to Account Settings after purchase. In case of activating a free trial, payment will be charged during the last 24 hours of the free Trial. Any unused portion of a free trial period will be forfeited when a Raid Card purchase is confirmed. Once auto-renew is turned off, subscriptions will retain the bonuses until the end of the active period.
Remember the game has purchases. This means Items are available for purchase in this game. Some paid items may not be refundable depending on the type of item. Also note that RAID: Shadow Legends is available in English, Russian, German, French, Spanish, Italian, Ukrainian, Chinese Traditional, Chinese Simplified, Korean, Turkish, Japanese, and Portuguese.