"Two Souls but a single thought

Two Hearts that beat as one"- John Keats
Money saving tips for weddings include a huge list to do. I love attending weddings. The glittering shy bride and the handsome groom, the family smiles, the romantic music, pinkish flowers, kids laughter and running around, the young and the old share the joy and dance together, and above all bless the couple with loads of love and happy marriage. I have attended various weddings from most of the cultures. East or West all marriages are a great pomp and show explicating the lavishness of lifestyle and traditions.
According to Wikipedia during the 19th Century in America, weddings were usually small family gatherings at the home of either the parents of the bride or the parents of the groom. The ceremonies were intimate and not elaborate. The announcement of the newly married couple took place at their church on the Sunday following the wedding.
It was in 1820s and 1830s, weddings became elaborate when upper class couples would have wedding ceremonies similar to what is common today. In the middle of the 19th century brides started buying a dress made specifically for their wedding day. Also began the tradition to hire professionals to prepare floral arrangements and wedding cakes, rather than making them at home.
In today's scenario men and women prefer to marry a bit later in life. Though the average age for males getting married in the United States is 27 years old, whereas, women's average age is 25, still people tend to have full time to decide for marriage. Also rise in divorce and instability in marriage has its own role to play.
I remember my grand mom who told me something worth about marriage. She said, "No two people coming from different background and culture can stay under one common roof until and unless they have tolerance to accept each other as they are with selfless pure love and trust".
That sounds true for the committed ones who really preserve and value this bond and make their wedding a memorable experience and a day to cherish life long- Till Death do us Part (A phrase from the marriage liturgy in the Book of Common Prayer).
Money Saving Tips For Weddings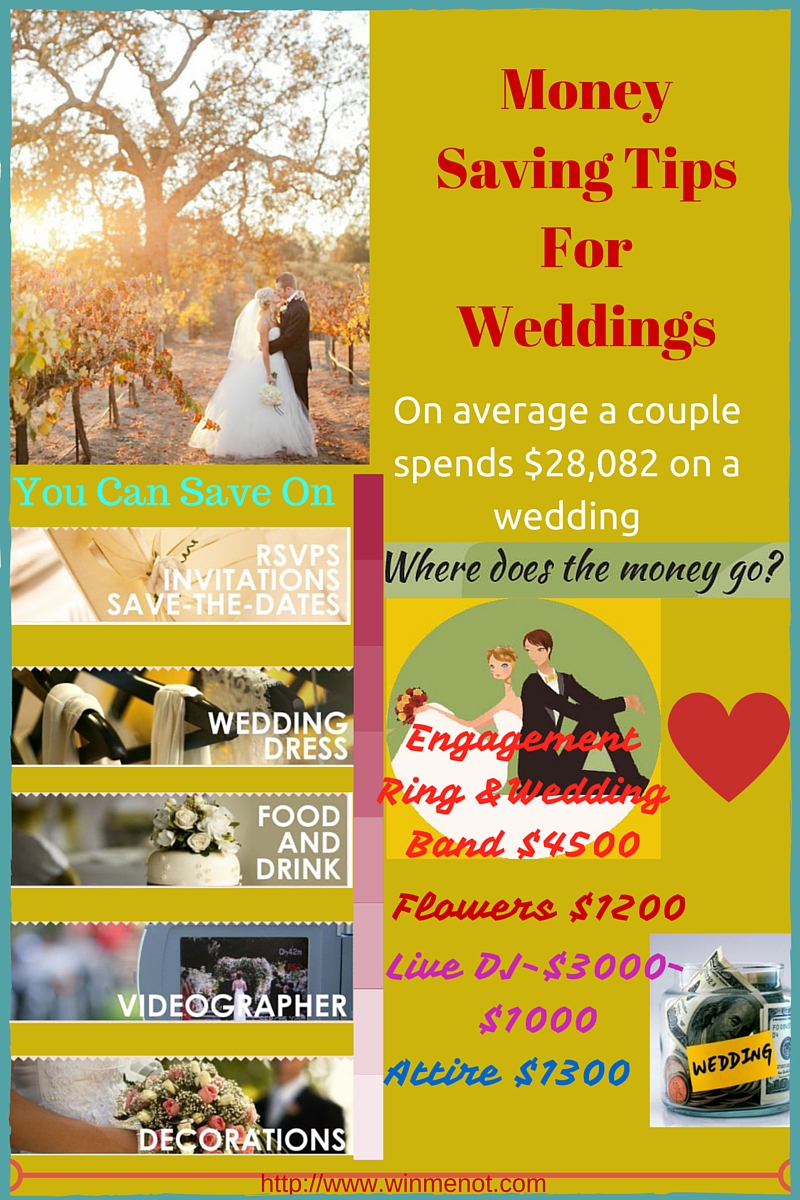 Now that one has decided to get married there are so many things to look for. You obviously need a wedding planner. The engagement, ring ceremony, wedding date and time, venue for celebration, wedding clothes, jewellery, hair dressing, shoes, accessories, dinner, gifts and reception..Gosh the list is long….so many expenses in tying the nuptial knot.
Planning your special day can be such a fun experience if you plan and take the following time and money saving tips into consideration.
Before moving ahead remember your friends and invitees at your wedding will always remember how well you organised things at your wedding and the time they enjoyed. So let's start with the things that will for sure let you say "I wish I knew earlier".
1.Take time for wedding after engagement- saves time to plan and money to have best deal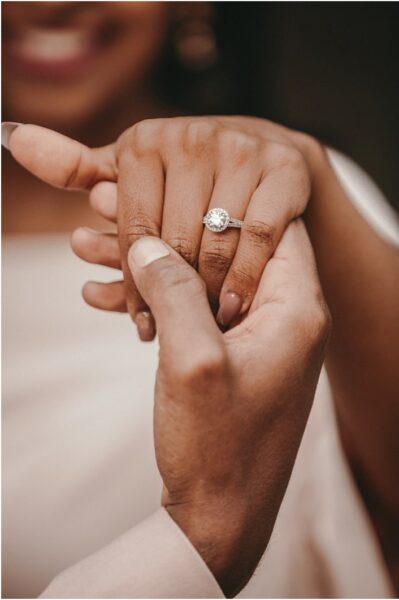 Once you are engaged to someone of your dreams and have chosen to tie the sacred knot, have time with mutual respect for your wedding day. Having a one or two-year engagement will help you save lots of money for your big day!
Also you will book venue and caterer early and the prices will be low as you have time to buy their services.
You can do research as you have time for better wedding plan out, to prepare the menu and prepare the list of guests to invite. You can look for deals and money saving discount items on sale online and save much for future. Above all it will help you also to know each other better personally and have mutual agreements and choices for your wedding.
2.Invitation card should be of low budget as finally it is disposed off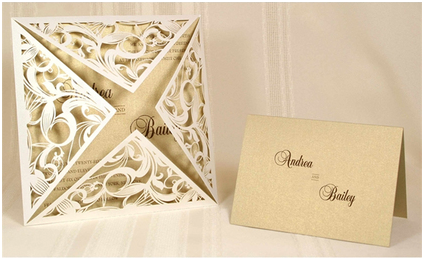 I have seen some families or couples looking for a very costly Invitation card. They will go for brand designers and even real gold brocade prints. Many families think that the rich invitation they will send will portray their prestige and high standard of living.
But don't forget most of the invitations finally go into garbage. So don't spend a lot of time obsessing over them or paying a lot of money.
Did you saw the movie "Bridesmaids," (Bridesmaids online slot casino game is themed on this movie) you probably remember the scene when the main character Annie Walker received an invitation to her best friend's Paris themed bridal shower. With a fancy pink striped box that held a candle, statue representing the bride and groom, the printed invitation, and best of all a small box that when opened had a butterfly that flew out and "kissed" her. That invitation package clearly cost some bucks.
Today there are many options and have money saving tips for weddings to have the invitation designed by your own self at low cost. It is both fun and also save your money going to trash as in the end your guests will dispose them. You can look for arts and crafts store to online retailers like Ann's Bridal where you will find beautiful invitations and wedding accessories in low budget.
If thinking of designing your own then you can look out for discount printing service like Vista Print or Fiverr. This will surely save you money in invitations. Also you have the option to send electronic invitations (e Cards). You can visit Evites where you will find a number of free and paid options for your invitations.
3.Go Digital with your wedding to be more organised and look efficient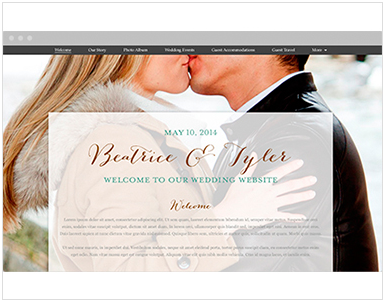 Technology is high on rise with coming of so many apps on mobile and the Wi-Fi you have the option to go digital where ever you want. Why not have your own wedding website. This will reflect your own style and keep you organised by storing everything in one place also saving your time.
Not to worry if you do not know how to start. As money saving tips for weddings there are lot of free options.  Sites like WeddingMapper will track wedding RSVPs, display a map to your ceremony site, reception venue, store vendor information, create a seating chart, maintain a ledger of costs and payments, track gifts and thank you notes, and provide a central location for contact for free.
If you want something more to add to your profile then you have paid upgrades also for the sites. This will save you money and the worry to make sure that everything goes smooth. It will also save time telling people over the phone the directions to your wedding venue.
4.Wedding Attire to be Pre owned and less costly as it is seldom worn again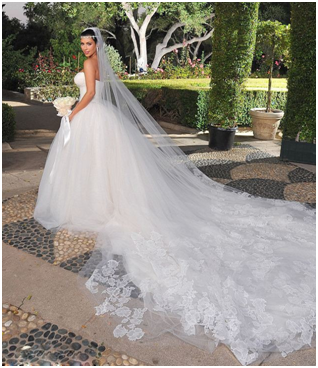 Another important money saving tips for weddings. There is saying, "Something old, something new, something borrowed, something blue, and a silver sixpence inside your shoes". This dates back to the Victorian era where the bride accessorizes her wedding attire in certain ways to promote good luck in her marriage. Many brides in the U.S. do this for fun.
Most of the brides today choose to wear white bridal dresses at their weddings. However, brides before the 19th century just wore the best dress they owned. It wasn't until the 1840s, when Queen Victoria popularized white bridal dresses by choosing to wear white instead of the traditional royal silver dress.
Brides often accompany their white wedding dresses with a veil. Sometimes seen as an accessory today, the veil has a history of symbolizing a bride's modesty and innocence, namely her virginity
But don't be surprised to know that the average cost of a wedding dress is $1300. Not only this the accessories associated with your attire is quite expensive and that too for a dress to wear only once. It is not worth paying so much for a dress that is seldom used again.
You can rent a dress for as little as $75 from sites like Rent the Runway. The only thing with rentals is that you can't alter them, so consider other options like buying a pre-owned dress.
The stores that specialize in wedding gowns, as well as online shops like Preownedweddingdresses offer a great selection and an even greater savings. Retail stores like Black House White Market and J. Crew offer great wedding dress styles at fantastic prices.
Online Store like the knot has multiple selections to choose from. Also if you really want to go more down with your budget on wedding attire then try oncewed for used wedding dresses.
If after your wedding you wish to sell or consign your attire to another bride you can find online store for this option also so as to recoup some of the cost that you had earlier made on your bridal dress.
One more thing to add is to avoid bridal magazines and shows that portray those tempting desires and motivate you to dream about a lavish wedding and attire- remember they are doing their advertisement and business and promoting that which will make you run out of your budget later and make you feel sorry for what you have wasted without giving a thought before.
5.The wedding flowers should be the seasonal low cost ones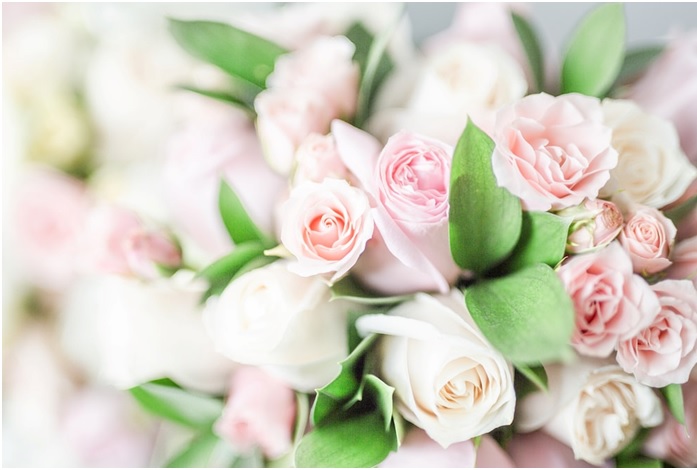 The wedding flowers should be leverage to the seasonal and cheapest. In a study it was found that Wedding flowers cost an average of $1200 in a wedding.
The cost apart I feel painful to see flowers then thrown on bins and trampled by foot after the show. Why not cut down the costs of having flowers and yet have the beautiful ones? For that it is better to go for the flowers of that current season and in bloom as they do not cost much.
Money saving tips for weddings is if you are purchasing from the florist never tell them that it is for wedding as then they cost much more as they now that because of that single occasion which is prime to you, you will be willing to pay anything.
If you are bit creative then you design the arrangement yourself. Look for a wholesaler of flowers whether at a local area or online like Fifty flowers. Wholesale clubs like Sam's Club and Costco are also great choices for pretty flowers for less.
Also you can compare the flower rates at supermarkets and look for local farm produce which are beautiful and cheap.
In my opinion use plastic flowers for decor and real flowers for the couple or use no flower at all.
6.Wedding Decor make it Inexpensive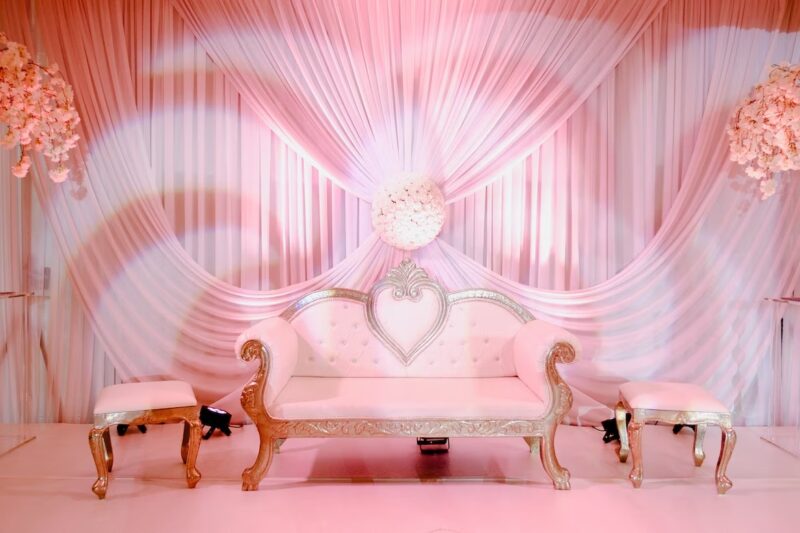 At one of my cousins wedding all the girls of the house together took up the wedding decor in our hands. We did flower arrangements, lights, candles and glittery curtains with classy carpet. This slashed the budget of the family. Believe me all the guests asked us which decorator we had hired for the wedding.
Use this money saving tips for weddings as being creative and using things with a bit of idea can lead to amazing decorations all over the wedding place.  You too can do your own. For buying cheaper and discountable arts and crafts as well as decor pieces and material look for Coupons at online sites or Ebay and Craiglists. You can also borrow from your friends for that moment and return later.
Try various good arts and crafts stores like Michael's provides inspiration, as well as 50% off coupons. Tea light candles, even flameless ones, in decorative holders add romantic environ and can be had by the dozens for twenty to fifty dollars on eBay.
7. Wedding Cake is not to fill hunger but a tradition having a bite for each to serve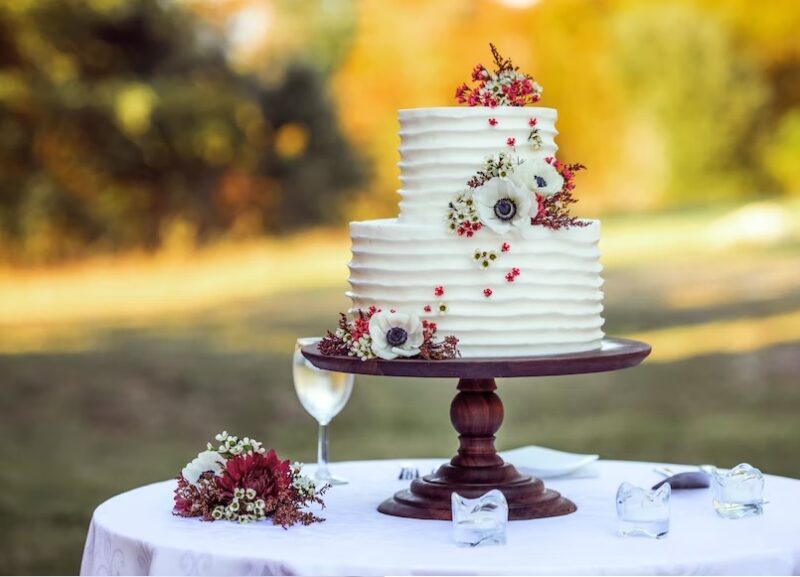 These days baking industry is also soaring high like other commodities. What about wedding cake then? The bakery shop will lure you to expensive cakes for weddings, will offer you the dream options to have a triple storey cake with ribbons, flowers and glitter; will also ask you to have a specially engraved cake knife and a floral bouquet for the knife. Now imagine where the cost is escalating.
In one of the wedding I saw something different. They had cupcakes instead of a Big one. Other ideas can be small pies, icecream sundaes and sound less expensive than a fancy cake.
Useful money saving tips for weddings is that if you really need a cake then have a smaller one to be sliced and served. Kids mess and adults too can be seen with leftovers of partially eating their slices which are thrown away. So better to order cake which is medium or small to serve all with small pieces of it so that this ritual is carried on.
8.Choose the caterer with better food quality than quantity at affordable rates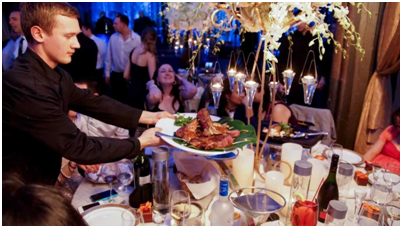 Now this is a little bit to have a headache for the wedding family. Right from having tables, chairs, seating arrangements, to the crockery and serving dishes, ovens and barbeques, napkins to table cloth and most important the food.
Food and drinks is what the guest finally look at in a wedding. This is the memory they often take with them. I have seen many guests (lol) who come only to eat at the weddings. Serving good and quality food is what is appreciated.
A bit of research is to be done month before the wedding for a good caterer. Ask your neighbourhood, enquire from grocery stores (as the caterers buy products from there often and might leave his contact), search online for their services. USAcaterers site is better option to search.
Once you get them do not tell them in advance about the menu until you fix the cost and close the deal. Money saving tips for weddings is to ask them where they will procure the items and how will they prepare the meals and time they will take. Presentation of menu is important too and the way they serve each guests.
Save money on food by holding your reception during less popular times like Friday night or Sunday brunch. It is also true that buffets are generally less expensive than sit-down meals.
It is to be advised to caterer staff to look for the guests who waste food. That means to serve approximately to one's need and not to overload the stuff. Same goes with drinks. I have seen the bar at the weddings. People just think it is only today that they will have drinks. Otherwise also why to waste someone's hard earned money when we needn't have space for more food and drink.
Vegetarian meals are cheaper than non vegetarians so this option is also a better choice at wedding. Or more of vegetarian meals than non vegetarian meals is also a better choice.
9.DJ- Go for iPod than a live one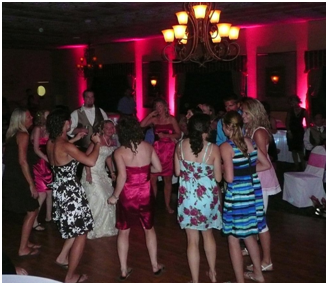 Do you know that the average price of a live band is $3000 and a reception DJ is $1000? Dj's charges are high. So why not have iPod DJ. If you do not have one rent or ask for your friend for the equipment and believe me the great wedding music you can have and enjoy will just cost $500 or even less.
Money saving tips for weddings is to search for a rental company that carries this type of equipment. The rental cost could be as low as $65 a day. Rent some speakers appropriate for the size of the venue. You could even bypass the Ipod DJ equipment totally by renting speakers that allow you to connect your Ipod directly to them.
Will you develop your own playlist or pay a DJ to record a dance set for you? With some time you can pretty easily develop your own pre-ceremony, ceremony, cocktail and dinner hour playlists. The dance playlist can include songs that will appeal to everyone as well as have the right mix of fast and slow songs. If you're confident in your abilities then what you spend in time you will definitely save in money.
As far as the duties that a DJ usually handles such as introducing the bridal party and the speeches, etc., and pushing the play button on your electronic DJ, ask and assign someone in your wedding party to handle those responsibilities.
10. Have your reception at a restaurant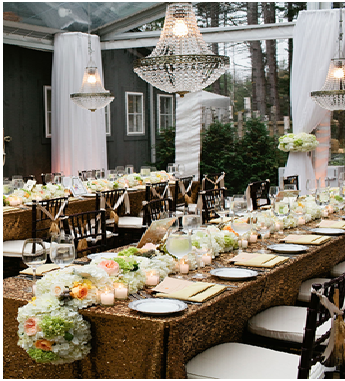 Use this money saving tips for weddings. To avoid caterer expenses and to have a peace of mind for the menu and venue for reception why not have it in a restaurant. It is more organized and  all items at one place.
Getting married at a fancy restaurant is most affordable option. Instead of paying $1,000 or more to rent a space and then bring everything in, you only have to pay for food and alcohol. The room, furniture, linens, lighting, beautiful decor, dishes, silverware, fancy display items, etc all are included.
11. Hire a photographer in your budget and forgo special effects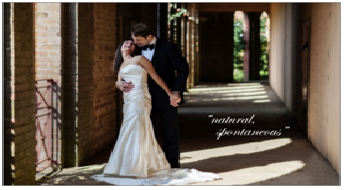 Many people tend to hiring professional photographers and spend lavishly on their wedding photos. But it is sheer waste. Recently one of my friend at his wedding invited his few friends to click photos with smartphones and iPhones and create a digital album later on to upload to Face book and Instagram for sharing. Not a bad idea. Many couples these days are choosing to have both color and black-and-white photographs taken of their weddings.
Money saving tips for weddings is to check your contract to make sure your photographer isn't charging extra to shoot in black and white. The truth is, it's easy and cheap to convert color film into black-and-white pictures during the developing process and even easier to do from digital film, which is what many wedding photographers are using today.
Negotiate to keep the negatives of your wedding photos. Since many photographers charge a premium for creating prints, you'll save a bundle by using the negatives to make copies for friends and family or even to create enlargements of frame-worthy images.
When you hire a videographer, forgo special effects, like slow motion, freeze-framing or voice-overs. They're expensive—and not really necessary. Skip the fancy DVD or videotape case that your videographer may try to sell you. A plain one is just fine, and is more affordable. Besides, you'll probably store it in a drawer, where no one will see it anyway.
After the wedding you are excited and "anxious for your honeymoon". Look for your budget and the money left after the wedding. Set priority and decide what your goals are for the trip and exactly what you can and can't live without. Work with a travel agent and go for the best deal or a honeymoon package or book a cruise and book early. This saves money with air/hotel packages.
Let the travel agent know your priorities so he knows exactly what to cut and keep from your itinerary. If you need to be very low in budget or don't have much of time or have missed out your booking then opt for some nearby places for honeymoon.
Point to note is that a bit of research, use of online deals and coupons, doing seasonal shopping, having time to prepare, keeping the guest list small being organized and a little common sense can save both time and by using these money saving tips for weddings when planning for marriage.
For more saving tips read here.