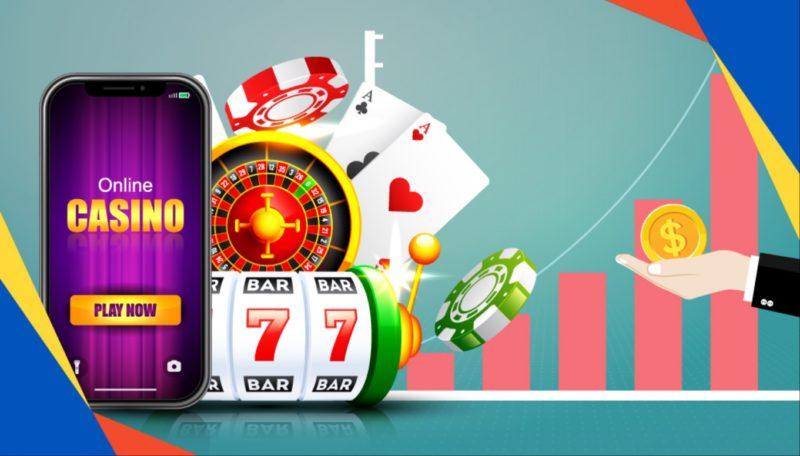 Casino Comps are like a slang word for compliments. You must have received compliments many a times from your friends, colleagues and relatives. Yes, no one charges you for compliments. In the same way Comps in Casino are freebies that are offered to the players as a reward for their business. The Casino's way to build goodwill and loyalty towards their players.
Many a times but the players do not understand the comp game and is therefore left as one of the most misunderstood aspects of the casino experience.
Most of the players think that comps are only for the high rollers who spend lots of money on casinos. But this is not the case.
Different Level Of Casino Comps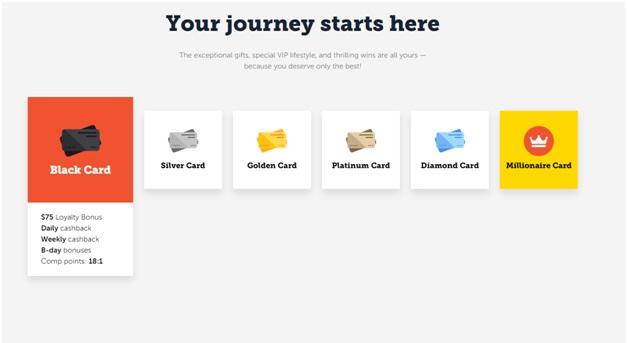 Casino Comps are dependent on the amount you play in a casino. So come out at different levels though most usually get something in return for their play. At land based casino comps can range from free hats and pens given out as promotions to the ultimate comp of free Food, Room and Beverage. Free drinks are the universal comp that is given to all players.
Most casinos will serve you free drinks while you are playing at the slots or table games. Casino Rate is another comp that easy to obtain. The casinos wish that players stay and play with them. In return they are willing to give you a discount on the room tariff. And if a player plays most of the hours he/she can get a full room comp. Like Atlantic City casinos give away almost two-thirds of their hotel rooms for free. Also you can enjoy a buffet or coffee shop comp in most places.
At online casinos, you simply get a certain number of points for a certain amount wagered, and these points are then convertible into cash. Also there are VIP Loyalty programs offering comp points to their regular as well as the High Roller players.
Qualifying for Casino Comps
There are certain criteria to qualify for casino comps. As generally if you are a good singer you get the compliment for that but singing at the best note that interests the audience is the criteria for getting the positive compliment. In the same way at a casino you have to get your play rated. This means signing up for the player's club and using you card whenever you play the machines.
When you play table games you have to ask the pit boss to rate your play. It is not necessary that you casino will tell you about comps. It is you who have to ask for them. Like you are thirsty and need a glass of water and you have to ask for. It cannot be known to anyone around that you are thirsty unless you say. Same way with Casino where you will have to ask for if your play qualifies for the comp you are looking for and you will get it. It is advisable to ask if not told as how much play is required for the comp you are seeking.
Certain things that you need to check when you register with the casino
The accumulation rate- It tells you how much you need to bet on each type of game to earn a comp/VIP point.
The excluded games- These are games on which you can still place bets and win, but your betting will not result in any comp/VIP points being awarded on your account.
The validity period- The comp/VIP points will usually have an expiry date, like 90 days since the last bet was placed on the account. Make sure that you redeem your comp points timely.
The conversion rate- The minimum number of points that you need to earn in order to redeem them, and what amount of bonus or cash money you get when you redeem them is what the conversion rate is all about.
The Loyalty Tiers- There is a feature of rewards programs, which allows you to level up as you play, so your benefits will get. Like a player at the basic Loyalty Tier might get 1 point for each $1 wagered, while someone at the top Loyalty Tier might get 2 points for $1 wagered. That's double the perks for the same amount of money.
The other perks- Some casinos will also offer other benefits, such as higher accumulation rates, invitations to exclusive tournaments, birthday bonuses, gift baskets sent by mail, cruises, and so one. These will generally apply for the highest loyalty tiers.
Whom to Ask for the Casino Comps?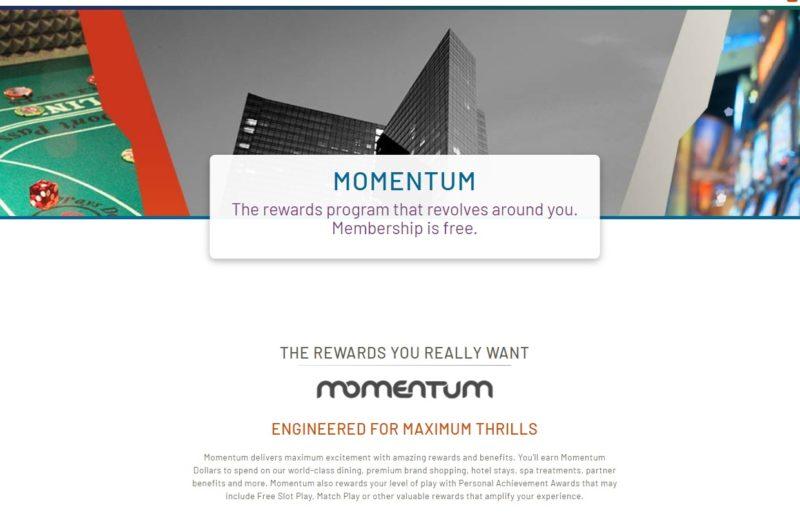 At online casinos you needn't ask any one for casino comps. By default when you join online casino for the first time and make a deposit, you are enrolled to a loyalty tier where you start earning casino comps as you play. At online casino it is better to ask the customer support for more details about casino comp system. You can visit their VIP or Loyalty page and find about the benefits you can reap as casino comps.
Slotocash casino tells the importance of comps
Land or real casinos have something different. Either you join or enroll yourself as a member of that casino and join their club by taking membership where you get complimentary points as well as cash prizes and rewards. Other than that if you are interested for a food comp then it is best to do this while you are playing. Also if you are playing the machines you will need to speak to a casino host. You can tell one of the slot attendants that you would like to speak to a casino host and ask them to page one for you. If you are playing the tables you can ask the pit boss. For a room comp you will want to speak to a casino host before you check out. If you don't have a casino host, you can call the hotel operator and as to be connected with one.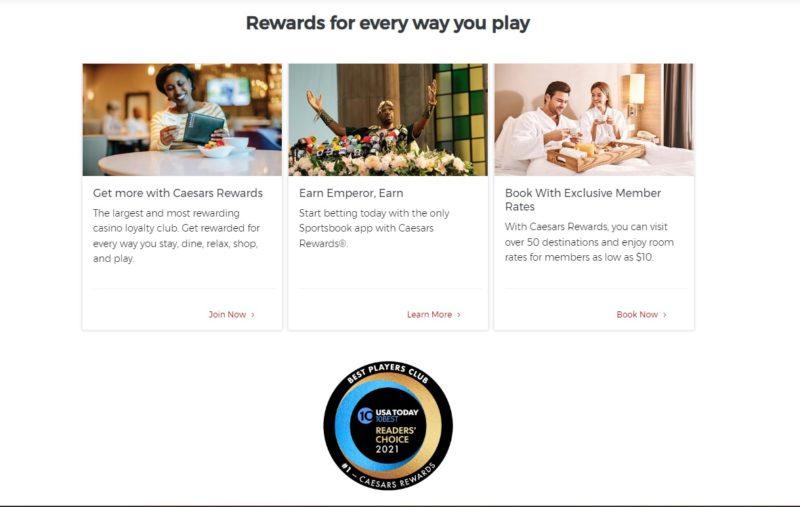 It is better to let them know and inform them that you are ready to check out and would like to know if you qualify for some reduction in your room rate. Most of the players do not take care of because they don't think they had enough play to qualify for a free room or reduced rate. But surprisingly you may find that you have more play than you calculated in your mind so better to know and ask.
The casino staff will help you along the way and even tell you how much play is required for a food or room comp. Remember one thing never demand the comp but ask politely and thank the person who gave you the comp.
How you earn Casino Comps?
You earn comps by how much you play, not how much you lose. The casino looks at your expected loss, not your actual loss or win. Below is the complete list of games for four hours of play and the comps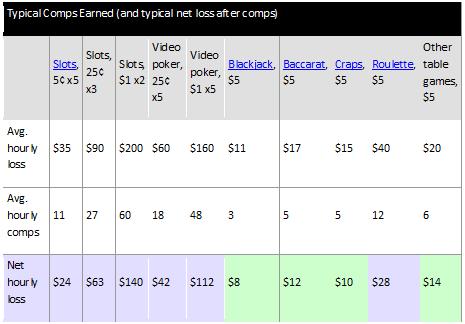 To redeem Comp points log into your Comp Points account in a casino, select the prize you want from the menu and follow the instructions. Rewards such as cash, free money, and big wheel spins are instantly credited to your player account once you confirm your selection.
Your Comp Points balance is always shown in the lower left corner of the casino interface. You will need to sign in with your username and password to view the balance. You may also check your Comp Points balance by signing into your account through the member login found within the Comp Points section of a casino
Few Useful Comps Tips
1. Register for a Player's Card
It is better to Sign up for a player's card! Even if you are only playing the penny slots, your action is worth something. Why not benefit by having few casino comp meals for your play! Like the MGM/Mirage card works at nine casinos (Mandalay Bay, Luxor, Excalibur, New York New York, Monte Carlo, MGM Grand, Aria, Bellagio, and the Mirage), and the Harrah's card works at eight (Bally's, Caesar's Palace, Flamingo, Harrah's, Imperial Palace, O'Sheas, Paris, and Rio). So signing up for the MGM/Mirage card and the Caesars Total Rewards card will cover 17 of the casinos in Vegas.
2. Look out for the best deals
Look out for any special offers going on. Check online with several casinos and find out who is offering the best sign-up bonus. Many casinos offer cash, from $10 to $25 when you first get your card. The first-play incentive may be linked to additional prizes based on your first few days of play.
If you are looking for land based casinos in your area then it is better to test them before landing on to the casino of your choice for comps.
3. Having the Mail Offer
When you sign up, most of the casinos ask you whether you wish to receive mail or email from the casino. It is good if you opt to receive the mail from casino so that you come to know of the drawings and any number of special offers during the year. Monthly promotions and drawings are announced via email also free room specials and free play coupons are often sent to player's club members.
4. Playing on special days
Many casinos have comp offers on certain days so they offer drawings and extra points on some days. If you are planning on playing, find a way to play on the right day. Like in the Casino of Fort McDowell casino in Arizona which offers 13x points on the 13th of each month. Usually these are double or triple points.
5. Be friendly at play
Being pleasant at play help your relationship with the other players, and with the dealer and the pit boss. Remember that the pit bosses are trained to track your action and if you were nice, then your twenty two minutes of play may be rounded off to a half hour, and that $12 average bet has a good chance of getting to $15, instead of $10. Such changes make a big difference in the long run.
6. Never let your points expire
The best casino on your list has their player tracking software set so your unused points expire at the end of one year or so. When it comes to comps, It is better to use within time period.
Games and Comps
It is good to choose the games with the best odds. Do not play only for Comps.



You get less comps by playing the better games because you lose less money, Obviously no one wants to lose more than necessary just to get a "free" meal. For example, for four hours of play:
| | | |
| --- | --- | --- |
| | Slots, 25¢ x3 | Craps, $5 |
| Est. Loss | $89 | $16 |
| Est. Comps earned | $28 | $5 |
| Net loss per 4 hours | $62 | $11 |
Suppose your loss is $100 and the casino gives you $20 in "freebies", those freebies have still cost you $80. Slots get you more comps for sure, but only because you're losing more. If you play craps instead you'll save $51/hr. on average. In fact, your savings from playing craps could let you buy a couple of buffets and not even have to worry about comps.
Casino games should be played for fun and enjoyment. And comps are fun and thrill too. Choose your best casino based on what you like to play and what you consider as your advantage. It is better to have a deal with comp points in the mix and handy for your own pocket!