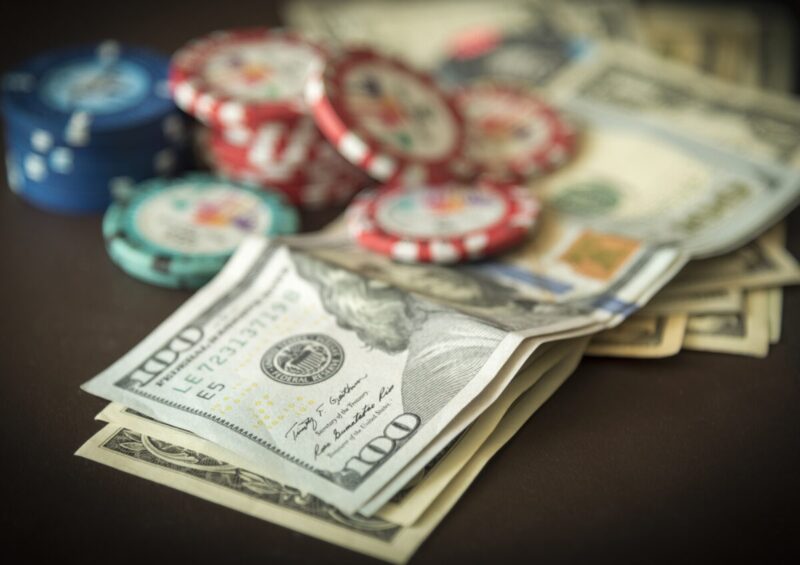 Save money at casinos is what most of the gaming experts remind you, I remember a Chinese proverb that said, 'If you must play, decide three things when you start: the rules, the stakes of the game, and the quitting time.' I agree with these three things when it comes to visiting a casino. I know casino is glamorous, the shining lights of the slot machines and their tinkling sound, glitz and sophistication which lure men and women towards it.
Other day I met a player who said roulette table at casinos brings out the inner glamour goddess in all of us. It is the excitement in the games of chance that provoke us to play more and more. But in the end many players end up in problem gambling when it comes to this level of insanity towards losing in the game again and again and not trying to quit. One of my friends Hazel, who is frequent visitor to casinos and can be always seen spending money on gambling, asked me is there any way that I can save money at casinos. Pat came my answer why not, sure there are ways to do. So here find 14 ways to save your hard earned money at casinos whether you play at land casinos or online you need to follow these simple rules.
14 Ways to Save Money at Casinos
1. Most important: Always have a budget for gambling and stick to it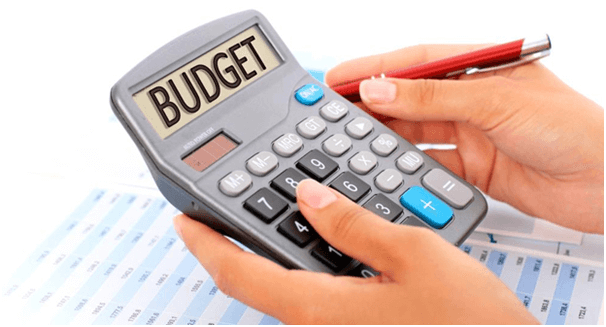 Plan a budget before going to casino and find a way to save money at casinos as how much money (which you feel, you can afford) you will wish to spend on casino games as well as on other casino activities. If you have a budget to stick with, you're avoiding a situation where you are likely to make a rash decision in the heat of the moment.
Also it is not only the casino games that you are spending on at land casino but plan a detailed budget, your expense to travel up to that particular casino; your car fuel, snacks on the way; car parking, your night stay (if it is far from your home town), food and drinks, visiting nearby places etc.
When you budget out your expenses for your trip to the land casino now stick to that budget no matter what comes your way. It's impossible to spend more than you expect to if you have a budget that you stick with. Engrave this in your mind that casinos are also money making business and you need to have fun that can be free or in limits and not necessary to spend lavishly and then be broke for the rest of your life.
2. Avoid alcohol at all cost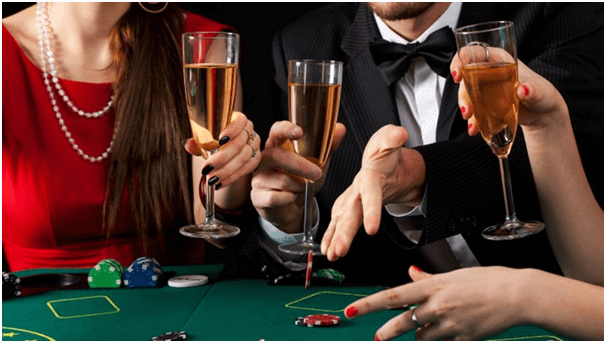 I know you will say why, as drinks are free at land casinos. Yes they are but as along as you are gambling with your real money. Note that casinos don't do anything free unless they expect it to generate a net profit.
To save money at casinos compare in actual and figure out (if you have been previously to a land casino and gambled) what it costs to give gamblers free drinks, and how much additional money those gamblers lost on average compared to when they were sober. If they weren't making a significant amount of profit by getting their customers drunk for free, they wouldn't do it.
Also with the impact of drink on your brain you tend to lose more at casino rather than save money at casinos. Another thing if you drink with your own money at a casino just to show off or enjoy then also an average beer is between $6-8. Mixed drinks are more expensive. Compare the prices at the casino and outside the casino. Whereas a large drink at McDonald's is just over a dollar at your home town, and it is $2.75 at the McDonald's in the food court at Excalibur.
Even the 20oz Pepsi in the "Essentials" store on the casino floor at Excalibur is about $3, whereas it's $1.59 at any store, if not cheaper. A Red Bull and vodka (very very small) at The Chelsea at the Cosmopolitan is $18. And you could get 2-3 drinks like that for the same price outside the casino. Domestic brands like Budweiser cost $5.25 so just think how much money you can save by restraining yourself from drinks at the land casinos.
3. Learn your games before you play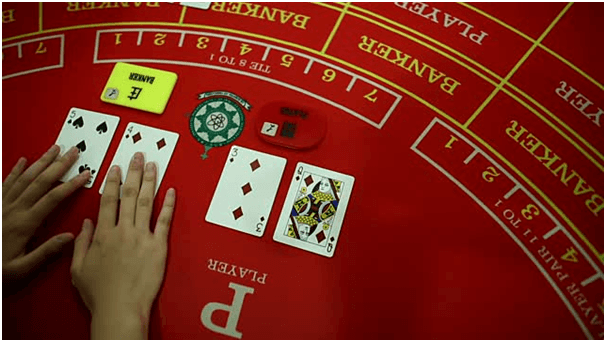 Now you will wonder how you can save money at casinos with this. Casino games (specially table games) can be compared base on their average hourly cost to play. Like the game of blackjack played with perfect basic strategy is clearly one of the best gambles in the house. So calculate the average hourly cost of playing. You multiply the number of bets you're making on average per hour by your average bet size. That tells you how much money you're putting into action each hour. You then multiply that number by the house edge. If you don't already know, the house edge is the percentage of each bet that the casino expects to keep. Sometimes you'll win a bet, and sometimes the casino will win. But if you average enough of these wins and losses up over time, you'll eventually see losses in keeping with the statistical probabilities.
Let's look at the hourly cost of playing a decent quality slot machine game at an average casino on the Strip in Las Vegas. Most people make 600 spins per hour on a slot machine. Suppose you're playing for $1.25 per spin, which is a quarter machine where you're making bets on 5 paylines. That's $750 per hour of action. It's not uncommon for a slot machine game to have a house edge of around 6%. That means you can expect to lose, on average, over time, $45 per hour.
Now compare that to blackjack played with perfect strategy and save money at casinos. Assume you're playing for $10 per hand, and you're at a fast table with few other players. So you're seeing 80 hands per hour, and you're putting $800 per hour into action. That's more than you were putting in at the slot machines, but not by much. But if you master basic strategy, the expected loss is between 0.5% and 1%. That makes your cost per hour somewhere between $4 and $8 per hour. That's a huge difference. You just plain get more gambling for your money when you play blackjack with basic strategy.
4. Understand the pay table of video poker and know the basics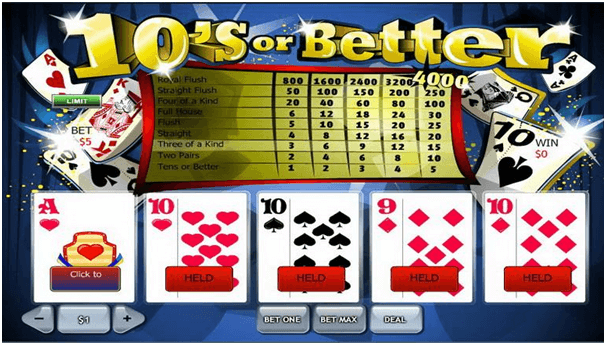 Suppose you are fan of video poker then you need to learn the pay tables. Some video poker games offer a house edge similar to that of blackjack, and you can sometimes find them in quarter denominations, which means you're putting less money into action per hour. Like in the game of Jacks or Better. If you can find a quarter game with a 9/6 pay table, you're looking at a house edge of just 0.54%. With 600 hands per hour, that's $750 in action, but you're only expected to lose about $3.75 per hour.
Though not all the video poker games have such generous pay tables to save money at casinos. Also even the worst video poker games are a better gamble than your average slot machine game, and these games are more interesting to play anyway. Even an 8/5 Jacks or Better game only has a house edge of less than 3%. That's twice as good as the average of 6% or more on most slot machine games.
With video poker, you can calculate the house edge based on the pay table. This is simply impossible to do with a slot machine game, because you have no idea what the odds are of any particular symbol coming up on any particular reel.. Video poker games base all their odds on a virtual card deck. That means each card has a 1 in 52 chance of showing up, so mathematicians can easily calculate the payback percentage and house edge for the game.
Most table games also have a known house edge, but it's almost always significantly higher than the house edge at video poker. Roulette, for example, has house edge of 5.26%, which is 10 times the house edge on a full pay Jacks or Better video poker game.
5. Do not over tip at the land casino and show off that you are a millionaire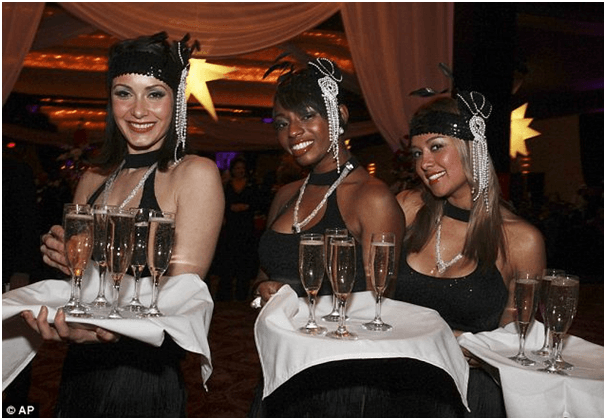 Suppose you're eating at an expensive buffet at the casino, and you get the check. You're used to tipping 15% or 20% at your restaurants back home. But note that the waiters and waitresses aren't working that hard at a buffet. You're getting your own food, and you're usually standing in line in order to do so. All they're doing is bringing you drinks. So tip $1 or $2 if you are single at the table or $4 or $6 if you are more members. You will yourself see that there's enough traffic going through that buffet that the servers are making plenty of money. Also, yes, you should tip your dealer when you're gambling. It's just polite but again you don't have to tip him/her on every hand so as to save money at casinos. Tip in occasionally and if you want to be really classy and cool about it, place a bet on behalf of the dealer. They like an opportunity to win some money, too. Also, you should tip the cocktail waitress at least a buck every time she brings you a drink.
6. Always play with your casino or slots club card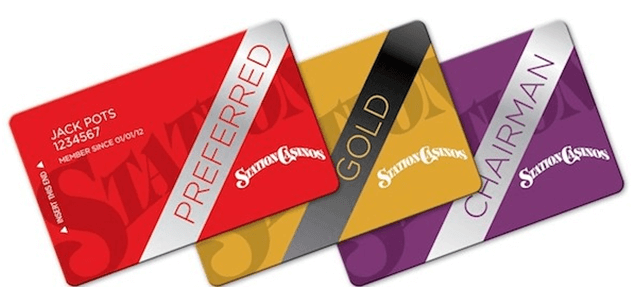 Playing without joining the casino or slots club is just wasting money. The casinos know that having you as a member of the slots club enables them to advertise to you on a regular basis. They also know that other casinos are competing for your business.
You should know first as how most of the casino loyalty clubs work. First you sign up at the casino and you get a card that looks like a credit card. Any time you're playing, you insert that card into the video poker or slot machine, and it tracks how much money you're putting into action. You earn points for every dollar you wager. You don't have to lose money to get rewards from the card. You just have to put money into action. You can have a winning weekend at a casino and still earn plenty of comp points. Also you can use the card playing table games, too. All you have to do is present the card to the dealer.
These points that you're earning—they're worth comp rooms and free travel. You can earn free meals and entertainment tickets. Put enough money into action, and the casino will bend over backwards to earn more of your business. Take advantage of these as often as you can. If you combine those with games with a really low house edge, you can even come out with a mathematical advantage over the casinos.
7. Buy a coupon book and use the coupons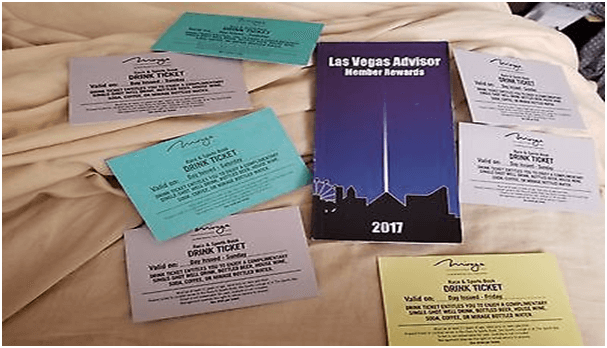 Most major casino destinations, especially Vegas, offer coupon books. You can usually buy these online. They're a tremendous value. Using a coupon book to save money at casinos and on these is just plain smart. The coupons and offers in these casino destinations are usually really aggressive, because everyone's competing for your money. Buying a coupon book will usually pay for itself several times over.
Check out Las Vegas Advisor What you actually pay for is a membership, but they send you an awesome coupon book as a perk. Also, the American Casino Guide is an excellent choice as well. Don't forget that you can find free coupons for attractions in Las Vegas and other destinations, too. All you have to do is a quick search in Google or Bing.
8. Visit land casinos on off season/days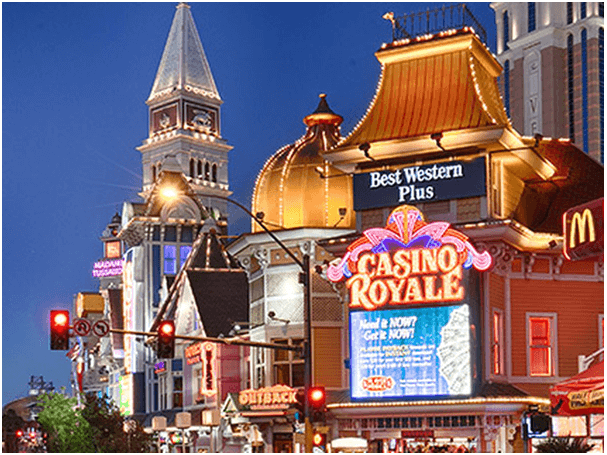 In economics you studied the law of supply and demand. So goes with the land casinos which are more full and as their supply increases the prices soar for accommodations and other things. So best time to get cheap rates is when it is off season so as to save money at casinos. As a general rule, you can almost always get a better rate on Sunday through Thursday at a Las Vegas hotel than you can on a Friday and Saturday.
Similarly on new year season has peak occupancy dates. So the best time of year to hit land casinos or Las Vegas is after Thanksgiving but before Christmas. Most people don't want to gamble in Las Vegas for the holidays. Their loss is your gain, and you can find rates that are remarkably low during this time period. Keep in mind, though, that sometimes there are conventions and events going on in the town even during those dates. If you can be a little bit flexible about when you travel, you can save a lot of money.
9. Play casino games at a slow speed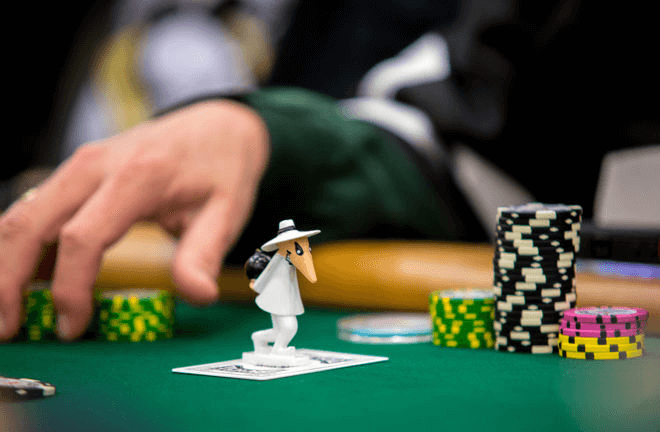 As said above the way you calculate your expected hourly loss starts by determining how many bets you place per hour on average. The more bets you place per hour, the more money you'll lose in the long run. You can reduce any of those three factors in order to lose less money gambling, but the one to start with is the number of bets you're making per hour. This is especially true if you're a slot machine player.
Also if you're playing table games, it's easy to slow down. Just sit at a crowded table instead of a table where no one else is sitting. Any time you're one on one with a blackjack dealer, you're going to be seeing twice as many hands per hour. Reducing the amount you bet has a similar money-saving effect and playing the games with the lowest house edge is also hugely important to save money at casinos.
10. Play at online casinos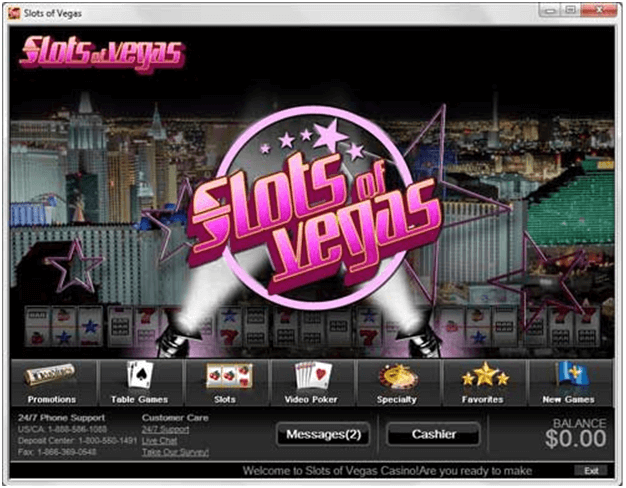 Surely playing from home with your PC or cell phone at online casino will surely save money at casinos. Also online casinos offer welcome bonus just for signing up. It's not unusual to get a $2000 bonus on top of a $1000 deposit. That gives you $3000 to play with. You can also find other kinds of gambling at online casinos where the house edge might be really low or even non-existent. Video poker pay tables for online casinos are generally excellent. Also the slots tend to have better payback percentages on the web platform. They just have lower overhead.
11. If you are gambling addict restrain even online casino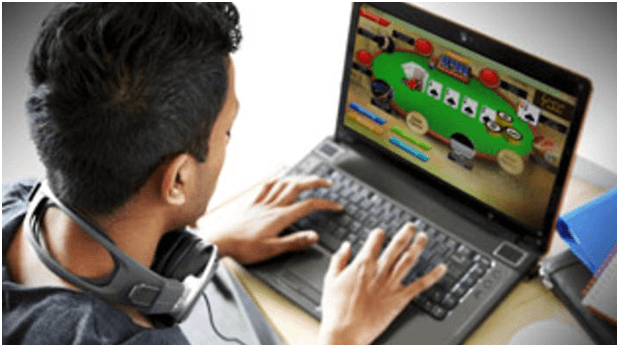 Problem gamblers or addicts should avoid even online gambling and they should also avoid land-based casinos. Because both ways your mental psychology will lead you to play more and you will be broke for life time. It is better to play for fun and choose other PC virtual games or download free games apps on your cell phone and assume that they are casino games. After all games are games with same action, adventure and thrill. It is all in your mindset and attitude as how you perceive them so that you can save money at casinos.
12. Start to play with small amount at casinos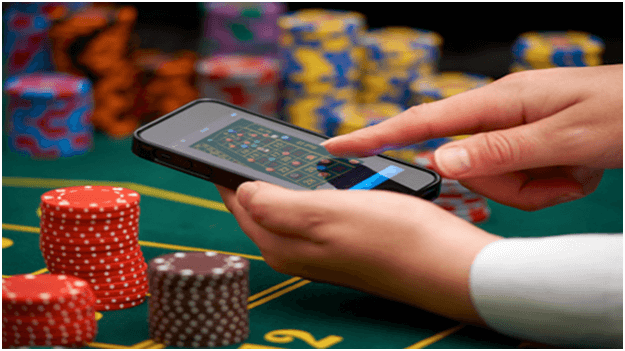 Always start to play with less or small amount at casinos be it land or online. The way it works is that you get a bit of a kick and you will get an excited feeling, when you bet money on a game. The more you bet, the bigger the rush will be. It's a good idea to start off by just placing small bets, and then to keep the bets small and retain that excitement, rather than constantly trying to chase a bigger kick and save money at casinos.
13. Grab the bonuses at online casinos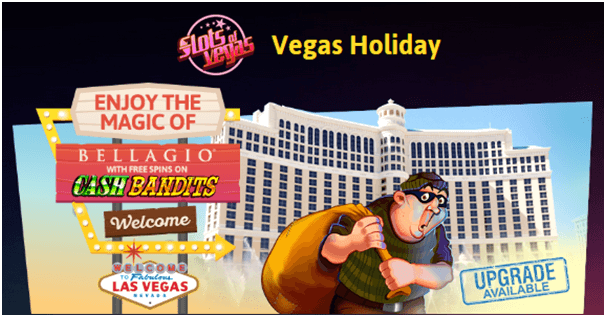 Almost all online casinos offer many types of bonuses and coupons. You can avail them to save money as casinos to play the games. One of my friend does the strangest things online. If you can do but. What she does that she knows that there are so many online casinos offering the exact same games and with almost same bonuses, so she tries to play in as many as she can and tries them out as well as enjoys a new first deposit, one after the another. It is because after the first deposit benefit that she gets from the casino she knows she will have to make now a real money deposit for the second deposit herself and she avoids that. So this saves her money and also gets a chance to know more online casinos, play games as well as make some wins on the bonus offer on first deposit. If you can just take them time to sign up to a new casino every now and then you can actually save some great money
14. Often cash out your winnings at online casinos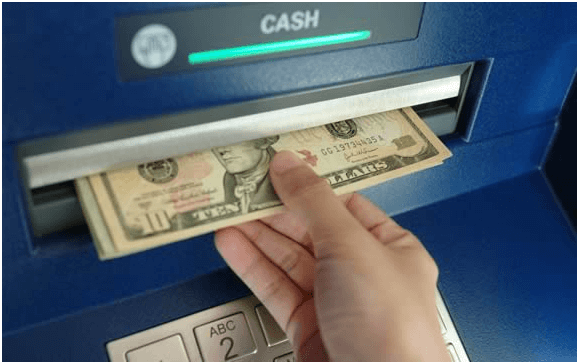 The thing is most online players keep on betting and staking more money and playing the games and losing in the hope to get a big win. It is so easy to lose your money when you're not careful. Say you're playing a slot machine, and within an hour you have doubled you bank roll. You decide to keep playing to see if you can expand you're winnings just a little bit more. You then start losing a little bit of money and now, instead of quitting, you just want to wait until you win back the money you just lost in order to get back on double money again. After that you end up losing everything. So cash out even your small wins and either quit to play satisfied with that win or play with that win money and do not take more bucks out of your wallet in the hope to win more.
Cash out or withdrawals also let you know what type of online casino it is . You will judge them better because many online casinos do not allow you to cash out small wins because they want you to get hooked to their casino and play more to lose more and win less.
So all these ways will surely help you save money at casinos and will save you more if you choose to be a wise gambler who knows the value of money which will come handy to you in case of illness, death, emergency or in your kids education which you very well know casinos will not help you at all at that time. Have a strong will power to save money at casinos be it land or online.