For the past many days I have been playing June's Journey. This game is a bit different from most of the games at app stores. It unfolds an interactive story, a kind of a mystery to solve a murder.  Through June, the beautiful young lady who is the leading character in this game is not a detective but she takes you on her journey to solve the mystery.
June's Journey is a hidden object game developed by Berlin-based Wooga gaming. It was launched in March 2017 on the Facebook social media platform and on 5 September as an app was launched for smartphones.  June's Journey is Wooga's seventh game and was the sequel of Pearl's Peril but the action is set ten years before. Wooga also released a soundtrack to the game.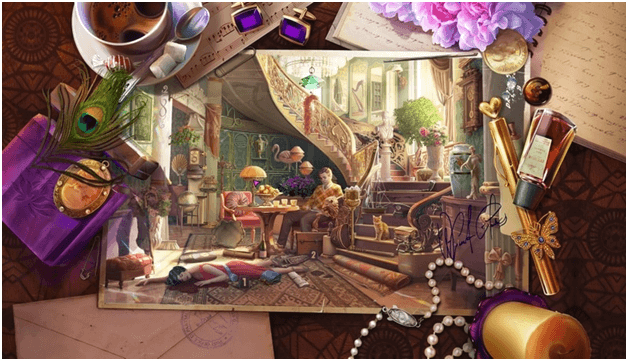 You are given a list of items to find within a static scene. Then you receive points for each item found and score multipliers for completing the task quickly. Players can also use a hint feature to highlight items that they find difficult to see. In between many of the levels, puzzle levels require players to find and assemble specific items linked closely to the story.
June's Journey also has an isometric building metagame, in which players must construct buildings on an island. Some items offer rewards, such as 'prestige', which is used to unlock further chapters in the game. You must also expand their island by exploring, which requires three in-game currencies, namely coins, diamonds and compasses.
About June's Journey
June's Journey is set in the late 1920s, and opens with the titular adventurer, June Parker, receiving terrible news from New York: her sister Clare seems to have been murdered by her husband, Harry, who killed himself too. Shocked, she goes back to her childhood home, Orchid Island, to take care of Virginia, her niece and the daughter of Clare and Harry. She is received by Mr. and Mrs. Talbot, the groundskeeper and housekeeper of Orchid Island and its estate.
June, a former nurse in the recently ended First World War, uses her intellect, training, and bravery to investigate crimes.
June discovers that Virginia has stolen a photograph of the crime scene made by the police, and doubts that Harry would ever kill Clare or commit suicide. She decides to investigate and uncover the truth.
How to get started to play June's Journey?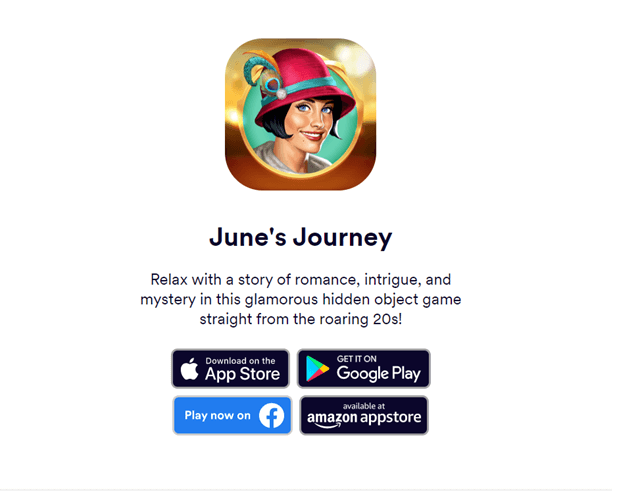 All you need is to pick your mobile, be it Android or iPhone.
Then download this free game app
Click here to download for iPhone
Click here to download for Android
Or
Click to get this game from Amazon
Once downloaded you can at once start to play because June herself comes into scene and takes you to solve the mystery.
You need free coins, free energy, free diamonds and free stars to play the game.
In June's Journey there are two main types of gameplay.
The Hidden Object Scenes where you search for items in a picture, and June's Estate on Orchid Island where you can build, decorate, and expand as you progress through the story.

Playing the Hidden Object Scenes is central to June's Journey. Every scene is a picture, and in that picture are lots of things to find. At the bottom of the screen is a list of items you must find to complete the scene. When you spot an item from the list, simply tap or click on it to "find" it. When there are no more items on the list to find, you win! The faster you find the objects, the higher your score will be.

Each chapter contains five Hidden Object Scenes and a final Adventure Scene, in which you unlock the deeper secrets of the story. The Adventure Scenes have more puzzle-oriented gameplay, and there is no time bonus for completing them quickly.

2. Next is playing June's Estate on Orchid Island. Orchid Island is June's family's home. You must upgrade, expand, restore, and decorate it with decorations and buildings. By doing so, you earn Flowers to unlock new chapters in the game. You can also customize the island to your own taste!

Some buildings that you add to Orchid Island generate Coins over time. These Coins can then be used to buy more decorations and buildings. Each building you construct will require materials and some time to complete. Most can be upgraded to give you even more Flowers. Buildings that can be upgraded have a special icon above them when they are ready for an upgrade.

Also, be on the lookout for important landmarks on Orchid Island. Landmarks are very special features, like the old Lighthouse! Upgrading these is important to your overall progression. Even though it takes a lot of time to restore these important landmarks, it is worth it!
As you play more and more chapters in the game your level is indicated by the number next to June's picture in the top right corner when viewing your island. You must increase your level to unlock new scenes and chapters.
How to get stars when playing June's Journey?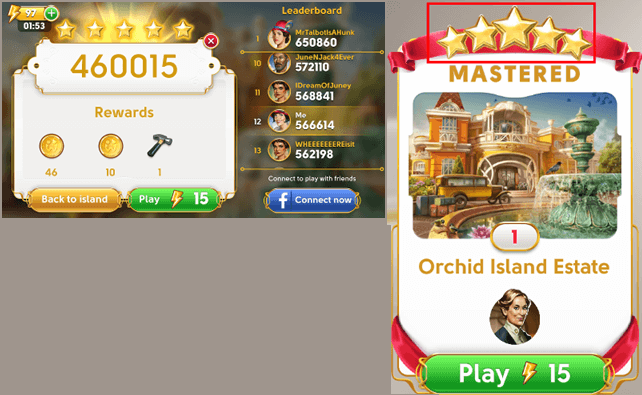 While playing June's Journey I found few hacks as how to get more stars. Why you need stars in the game is because earning Stars allows you to progress in the game, claim extra-special rewards called Star Boxes, and uncover more of the story.
In each scene, you can earn up to five Stars, each one requiring more points to earn than the previous one. Earning Stars allows you to progress in the game and uncover more of the story. You will also find clues in the Hidden Object Scenes. The first time you play a new scene, you will find the first clue. You will uncover the second clue when you play a scene after earning your third Star in that scene. Clues are important to advance in the story, so make sure you find them all.  

Note that at the end of each scene, you are awarded some points. Each time you play the scene, those points add up to advance your Mastery Stars, shown at the top of each scene in the Scene Browser. You can earn five Stars in each scene. Each Star is more difficult to earn than the last.
As you earn more Stars, the following things will happen:
The Adventure Scene at the end of the chapter unlocks
New decorations and buildings unlock in the shop
New areas of Orchid Island can be uncovered
Also, when you earn a new Star in a scene, you will be awarded a Star Box containing valuable items. Every fifth Star Box you receive is a special 5-Star Box, but earning those requires some extra effort.
The hack here is if you go short of stars, then go the previous chapter of the game which you already have played before even if you have found the clues in the game, and you play again. Keep on playing previous chapters in the game until you have mastered them and the more you play the previous scenes the more stars you get.
Once you get the desired stars that is 20 stars or so you unlock the new chapter or new scene.
Sometimes a Star can be very close to completion but not quite, and playing the scene just one more time will earn you that Star. Remember, each time you earn a Star you will be awarded a Star Box, and the last Star in each scene will award you a rare 5-Star Box. When all five Stars have been earned, the scene is labeled with a red "Mastery" ribbon.
The number of Stars you have earned in each scene can be viewed in the Scene Browser. The total Stars you've earned in the game so far can be seen in the top part of your screen when viewing Orchid Island.
The star booster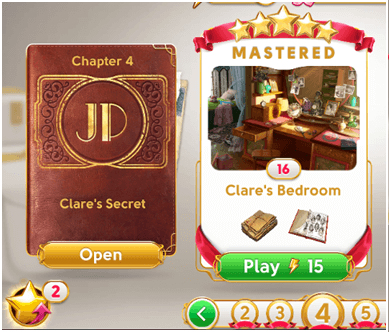 Star Boosters grant you 30 minutes of accelerated Game Play in order to help speed along your progress. Once you activate your Star Booster, you are provided with special rewards that are available for a limited time. These rewards include:
For 30 minutes your star percentage increases, meaning your scene stars fill up twice as fast. Note that this does not mean that you earn more stars, simply that you can earn them faster! During those 30 minutes, your energy is automatically discounted. This means you only need to use 10 energy per scene instead of 15 without watching an ad!
You can find Star Boosters in 5★-Boxes.
Once you have acquired a Star Booster, you can activate them from within the Scene browser.
In the lower left corner, you will see a Star Booster icon (grayed out when you have no Star Boosters in your inventory).
If you have more than one Star Booster in your inventory, the amount will be displayed on top of that icon. Once you tap on the icon, a dialogue will appear, highlighting what you get from activating the Star Booster. You can then choose to activate it or to keep it for later. Star Boosters can be stored if you click the X in the pop-up window instead of 'Activate', your Star Booster will not be lost.
Remember once you activate your Star Booster it cannot be paused or canceled. The time must be used all in one sitting. Any unused time is forfeited. If you close the game or lose connection, the timer will continue. You can resume your time if you reconnect to the game before your time runs out.
How you get more free flowers?

The amount of Flowers required to reach the next level is indicated by the number next to the Flower progress bar, in the top right corner when viewing your island.
Each chapter contains five Hidden Object Scenes and a final Adventure Scene. To unlock new Hidden Object Scenes, you need to collect enough Flowers by decorating Orchid Island, and then find the two clues in the previous scene.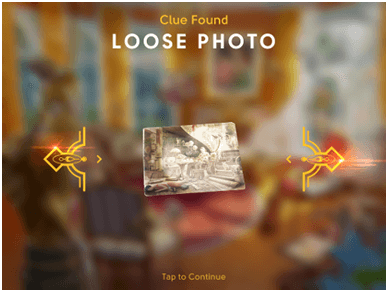 Earn Flowers by placing decorations on Orchid Island, by placing and upgrading buildings, and by restoring landmarks. The amount of Flowers a decoration or building awards is displayed with the item in the shop, next to the Flower symbol.
So you spend coins that you have earned while playing the game and spend those coins on buying decoration or building. This gets you get more flowers. But remember there is a time for it. As the time to build takes about 9 hours or so to get you flowers.

Buildings and landmarks require you to upgrade them in order to receive the maximum Flower value.
How to get more free coins?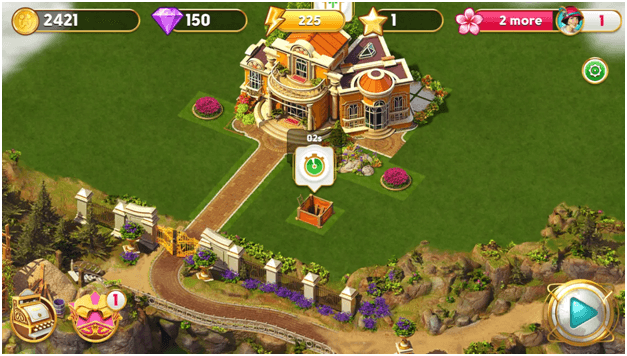 The game offers you free coins to play. Coins are used to buy decorations and buildings in the Shop and to remove obstacles from Orchid Island. There are several ways to get them:
Buildings produce Coins, which you can collect once every few hours
Coins are awarded in various amounts after playing a Hidden Object Scene
Coins are sometimes found in Star Boxes in various amounts
Daily bonus awards you free coins
How to get free diamonds?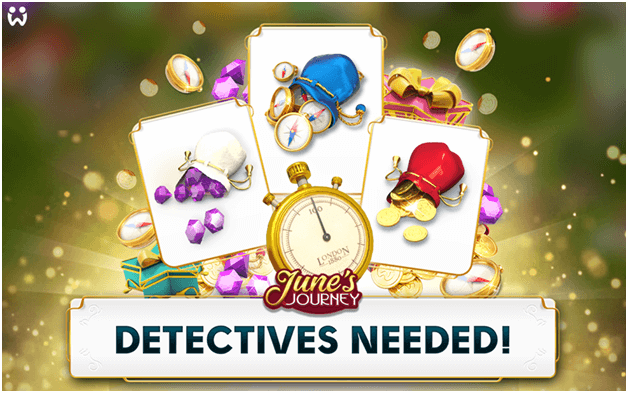 Diamonds are earned in small amounts during the game play. You can use them to speed up timers, buy missing materials, and Energy refills too.
Diamonds are super valuable. There are several ways to get them:
When you remove trees and stones from Orchid Island
Sometimes they are found in Star Boxes
Diamonds are occasionally awarded as bonuses for finishing Hidden Object Scenes (but very rarely)
Sometimes in the daily bonus rounds you get free diamonds.
How to get more energy?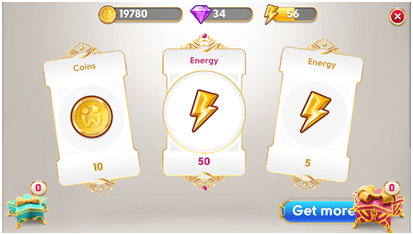 Energy is required to play Hidden Object Scenes. Each time you play a Hidden Object Scene, 15 units of energy are used up. There are several ways to get more:
Energy automatically regenerates 1 unit of Energy every 2 minutes, until your bar is full
Energy is sometimes awarded in Star Boxes
Sometimes you can get bonus Energy after playing a Hidden Object Scene
Daily bonus can also award you free energy
Also there is extended Energy Bar which is a unique offer in the Energy Shop. It permanently extends your Energy Bar to hold 150 Energy, instead of 110. Your bar will still refill at the same RATE, but the bar now holds more. When you buy the extended bar, you also receive a 3x refill (450 Energy in total) as a one-time bonus. A serious Energy package for a serious June's Journey-er.
The extended Energy Bar is a one-time offer. If you have already purchased it, you will see the 3x energy refill in the Shop instead.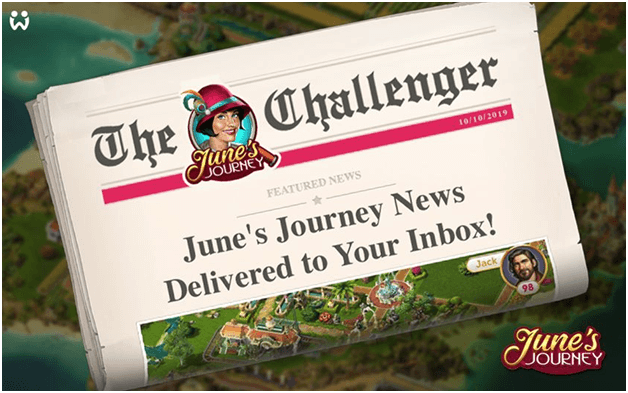 If you join the June's Journey Facebook page you are offered free coins and free diamonds.
Also subscribe to their newsletter and free energy and free coins are delivered to your inbox to redeem in the game. Get tips and insights with 'The Challenger' newsletter, delivered twice a month to your inbox!
Finally the game app offers in app purchases to buy more coins, diamonds and energy to play the game. It also offers bonus coupons to redeem such purchase. But that's your choice. It also allows you to purchase virtual items with real money inside the game. You can disable in-app purchases in your device's settings. A case of coins may cost you from $9.99 or more. Similarly chest of diamonds can cost you $49.99.