Yesterday I was watching a live stream of slot games at Twitch. Some of the gamers seem like a pro, hitting the winning combinations and winning more. To watch slots channels streaming live on Twitch, all you need is to sign up or login to join the community and follow your favorite slots streamers!
Why I love to watch the live streams of slots at Twitch is because I come to learn more about the casinos and various slots. Also, the pro-casino players share their gaming experiences. You can see how a game is actually played out and discover its features without having to stake your own money. Twitch streams can also provide insight on how a casino bonus works so that those thinking about joining a casino can see someone else claim the bonus before player deposits.
Twitch has over 100,000,000 visitors every month and 1.8 million streamers who've formed a community just to be able to talk about games.
How to stream live slots at Twitch?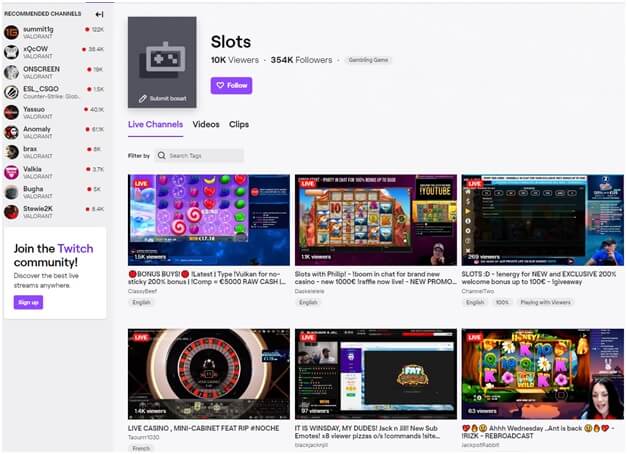 The Casino section on Twitch is growing daily with top streamers reaching over 6.000 viewers per stream. This provides a great platform to build a strong following if you have the patience, effort and time required to grow a successful Twitch channel. Streaming can be a very enjoyable experience and the Casino Games section is full of people who share a common interest, which is gaming and betting.
Here I have picked some knowledge from casino ground group of enthusiastic Casino Streamers and regular Casino players to find how to stream live slots at Twitch.
What all you require to live stream slots and games?
You will obviously need a PC or laptop and WIFI or internet connection. You will need at least 8GB of RAM as a beginner and a suitable multi-core processor such as an i7 920. It is recommended by experts that you should have a wired connection from your router to your PC and avoid any streaming over a wireless connection to avoid dropped frame issues in OBS. An internet connection of over 5mb download and 5mb upload is essential so ensure you can stream your activity with at least 720p resolution
Create a Twitch Account
You also need to join Twitch and open your account. Twitch is the most popular platform for streaming Casino Games at present, but YouTube is also a choice for many.
Create your Twitch account by creating a username and a password as you normally do setting any online account on the web. You will need a "Stream Key" in order to stream your activity on Twitch. You can get your Stream Key by simply accessing your Dashboard area on Twitch and then clicking the "Stream Key" link.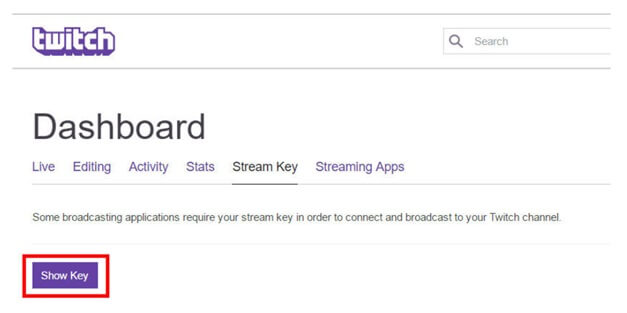 In the pop-up click Accept and then copy and paste this Stream Key into a notepad file as you'll need this for later.
Streaming software and a casino account
The other thing you need is an online casino account. You will need to login to your online casino account and make a deposit with real money if you want your viewers to know that you are betting in real.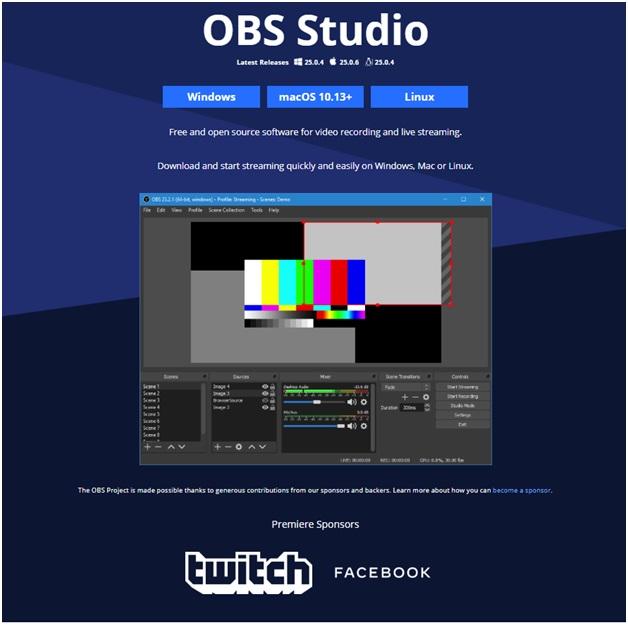 You will also need an OBS Software. OBS, or Open Broadcaster Software, is the most popular open-source solution for streaming your Casino Game activity on Twitch. You can use a the 64-bit version of OBS if you have a 64-bit Operating System. You can download this software from here.
Twitch recommends several types of downloadable software, such as Gameshow or Live Gamer extreme.
When the OBS software installs it will create a 32-bit version of the software on your desktop, you will want to use the 64-bit version.
Once you have the software open click the "Settings" button located at the bottom right.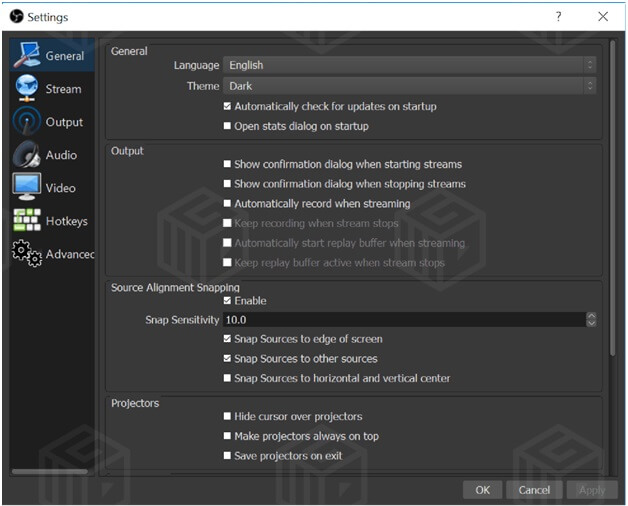 Now click the "Stream" tab located to the left of the Settings menu.
Note down the settings carefully.
Select the Service you would like to use for your stream whether it be Twitch, YouTube or something else.
Select the most suitable "Server" which is nearest your location.
The nearer the Server doesn't always mean a lower latency so experiment with the other "near" locations.
Enter your Stream key, if using Twitch
The "Output" tab contains settings on the level of quality for your Stream.
If your monitor resolution is higher than 1080p then make sure you rescale it down to 1920 x 1080.
You can also choose to stream at 720p if you would prefer, just make sure you set the rescale option accordingly if you decide to do this.
Set the Rate Control to "CBR".
The Bitrate can be set per streamer depending on the quality of settings you use for your stream. You can experiment with this figure until you reach 0% dropped frames. Rest leave the other settings as they are.
In the Audio settings tab you set the sample Rate to "44.1khz" to ensure your viewers get the best audio quality.
The "Video" tab in settings controls what resolution and quality your stream will be.
Create Streamlabs Account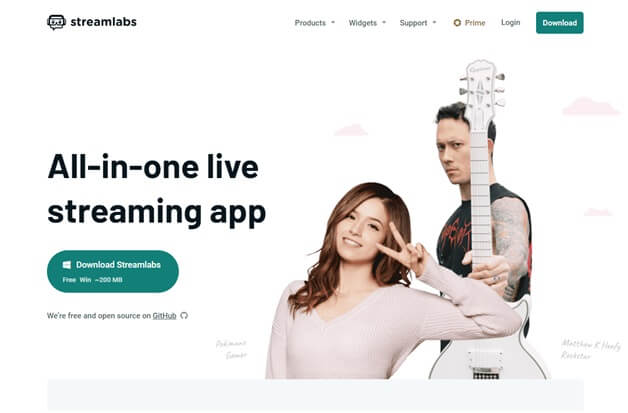 You also need is a StreamLabs Account. StreamLabs uses your Twitch account (so make sure you signup first), and it allows you to display things like Follows, Donations and Hosts to your viewers which is great for interaction.
When you first login to StreamLabs you'll want to head to the "Donation Settings" page and enter PayPal and/or Credit Card details.
This will allow you to accept donations from your viewers which can be an important funding factor for redeposits at the Casino.
The next area of StreamLabs that needs your attention is "Alert Box" that will display your latest Follower, Donation, Host etc.
Create Twitch Layout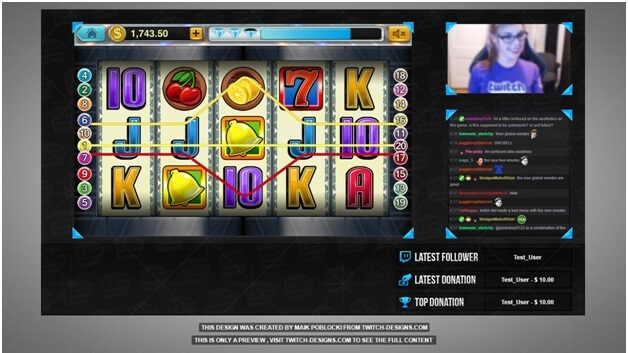 Next create an appealing Twitch layout, which your viewers will see. This structure gives plenty of room for the Casino layout.
If you're streaming multiple Casinos then you'll need to setup a new "Source" for each as they all have different layouts. This structure is the foundation of your stream. The Key Features: Webcam, Chat, Branding, Promotions and ofcourse the Casino.
In order to achieve a similar layout you will need basic Photoshop skills, or you can hire someone on Fiverr to make you a logo.
You can use two monitors or screen displays. One to display OBS, TwitchAlerts, Twitch Chat and YouTube chat. The other to display the Casino Slots. In order for this to work in OBS you need to first create a "Source" by right-clicking under the "Sources" panel and click "Add > Display Capture".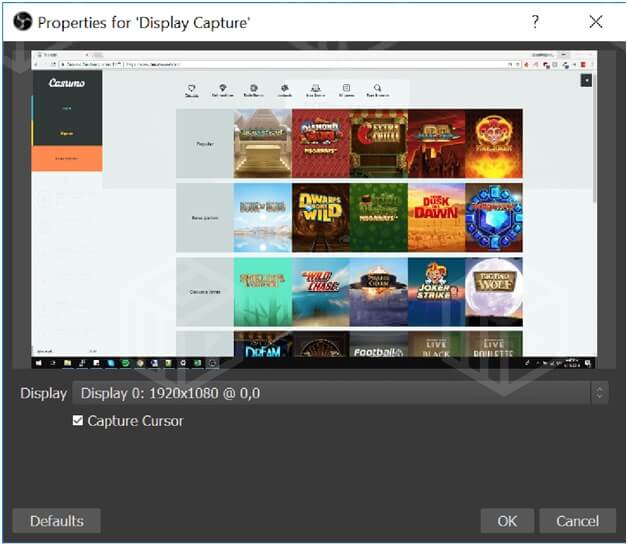 Select your "Display" from the drop down box and then adjust accordingly after clicking OK. Now that you have your Casino Slots window in view on OBS, you can start by adding other features.
Also for on screen chat and to display a chat room on your stream is very simple, by using the NightDev KapChat source. Make sure you have OBS installed with the Browser plugin and then after you enter the relative details on the NightDev KapChat page you will get an URL, simply enter this URL as a "Browser Source" in OBS and your chat room from Twitch should be displayed.
Finally, create a schedule for your live slot stream. If you pick a specific time during the week to stream then you know to get ready on that particular day, that helps you plan your week.
Earn money while streaming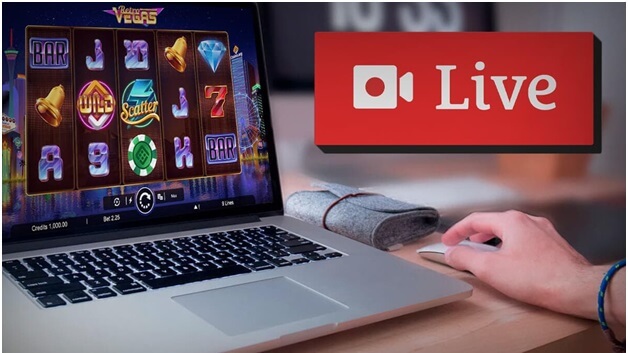 •According to a Deloitte report published in 2018, the primary revenue model for the live streaming market is likely to be tips from fans. Many live platforms, including Twitch and Youtube, have built fan donation systems right into their interface.
•Many casino streamers run pre-roll and mid-roll ads. The revenue is calculated based on the total number of people who see the ad.
•Subscriptions are scheduled monthly donations, which give the streamer's most dedicated fans access to content that is unavailable to the public. This kind of content has to be pretty special to make it worth maintaining the subscription, so streamers have to work extra hard to keep them satisfied.
•The majority of casino streamers are affiliated with a casino – which mean they receive a share of all the profits from their referred players. Think of it as working on commission. This allows them to keep playing more than a regular player and remain in profit.
•Most streamers dream of striking a sponsorship or brand deal. Profits can vary drastically based on the brand that chooses to sponsor the streamer, the size of their following, and more factors.
•Also if the streamer has created a sizeable enough audience, they may also consider selling their own custom-made merchandise. Dedicated fans will be happy to represent their brand out in the world.
How to watch a live slot or casino stream?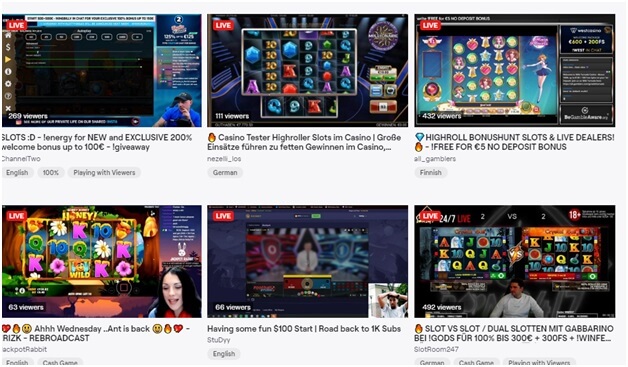 Not all can stream live slots. Casino streamers are usually players who have a lot of experience and are pro players. These are people who have racked up hours on hours of playing a specific slot, and who believe that they have cracked the 'code' on how it works. So you need to remember that online slots operate on the basis of an RNG (Random Number Generator), so you never know what the next spin will bring.
Better watch live stream slots and casinos. In order to watch a stream on Twitch, all you need to do is head to the official Twitch website and search for a channel or subject in the search bar. You will be able to see that a channel is streaming live via the 'live' icon at the top left corner of each channel that results. You can also view live streams via the Twitch mobile app as well.
Creating a Twitch account is optional if you're just a viewer, however having one would help you keep track of all the streamers you are following, chat to them and receive push notifications when they go live.
Points to remember
📢 Going To Smash Some Buttons At 8pm & F**K The RTP!

🔥 Red Bull Slot's Session About To KICK OFF!!

Twitch & Youtube as per usual!#fruityslots #liveslots #casinostreaming #onlineslots #bigwins #playslots #gambling #highstakes #winning #freespins #casinobonus pic.twitter.com/ErH6tVRMKk

— Fruity Slots (@Fruity_Slots) June 11, 2019
•Create a schedule for your live stream of slots and then stick to it
•You need to have a good conversation to keep your views hooked to your channel and be polite to your viewers
•Play a good variety of slots from as many providers as you can
•Host regular raffles with prizes funded by yourself and/or the Casino
•Also thank every new follower and especially thank those who donate
•You can get some moderators in your channel, CG staff will gladly help with this
•Never play beyond your budget, as streaming slots can be expensive!
Interested in more live games and online casino games, click here.