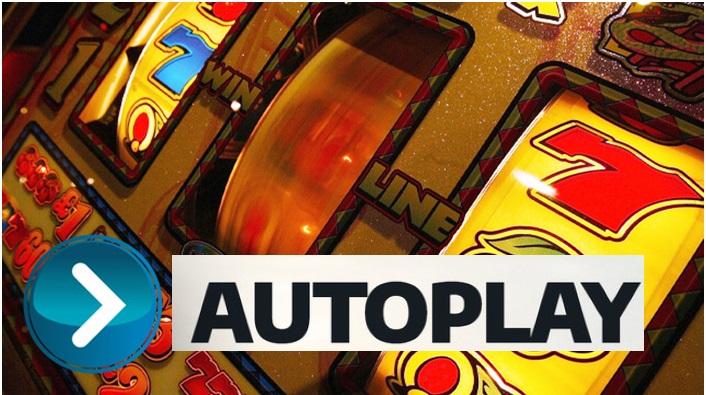 Almost all the slots  games at online casinos come with the Auto play feature. This Auto play feature helps you to free your hands in tapping or clicking the 'Spin' Button in slots game as it repeats your action by doing it automatically for you. Though this helps you play the slot game faster and enjoy the game to reach the winning combinations with free hands many punters don't consider it good to use. Maybe these punters have apprehensions that using this feature it will effect your gameplay, though this is a myth. 
Also whether you use Auto Play feature in slots or not it won't improve your chances of winning and it doesn't change how a slot machine works or change its algorithm. Because slots are game of chance and entirely depend on your luck factor. So it really just depends on how you want to play your game.
Why slots are developed with auto play feature?
Slots developers always insist on giving an auto play feature as in most of the video types that you find. They want the slots games to be more easier an convenient and they think auto play feature fulfils this and makes it easy for players.
1. Not everyone who plays slots online is sitting on the edge of their seat; sometimes you just want to sit back and let the reels spin away. At online casinos autoplay doesn't change the way the game plays or the outcome, and it can also still trigger bonus features, so you won't miss any of the real online slots action.
Players with large bankrolls would much rather have their spins triggered automatically, rather than get carpal tunnel by pressing the spin button hundreds of times in rapid succession.
2. Autoplay is also useful to players who have more going on in their browser than just one game, or who are playing on a mobile device and don't want to be constantly staring at it. With this function, you simply select the number of spins you want to play, and then you can go back to watching videos on YouTube while your spins play out.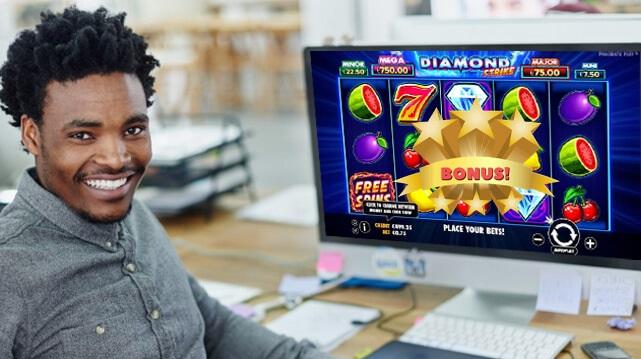 While most people play slots online when they are free or on holidays but there are many who are so fanatic or slots lovers that they play while they work.
3. One of the most valuable features of autoplay is the amount of time you can save by having the spins trigger automatically, and not having to click and wait for every spin. Auto play feature thus saves time for these players. Whereas when you spin the slots reel manually it will certainly take time because you need to use your hands to click or tap to make the reels spin.
4. Depending on the game you're playing, you'll find that there are a range of options that you can choose from that will determine how the autoplay feature plays your spins out. Typically games will allow you to choose how many spins the autoplay can make, but some have deeper mechanics than that. 
5. Some autoplay features allow you to set win and loss limits, control the speed at which the game plays out, or even stop the autoplay if you hit a bonus feature or a jackpot. The more flexibility and control a player has over the autoplay feature, the more comfortably and easily they can control and manage their budget, while not having to lift a finger. 
Auto play feature in slots- How it works?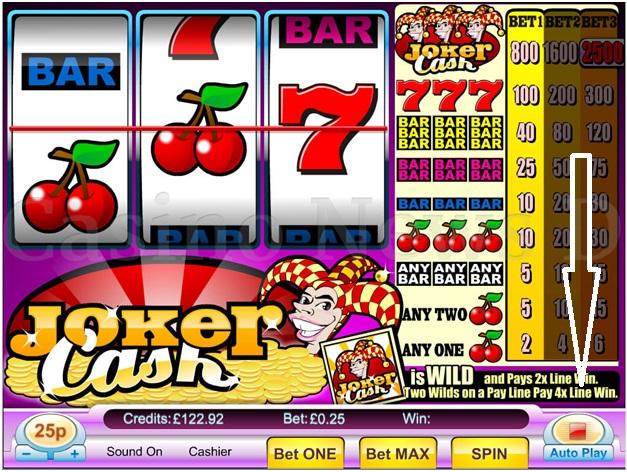 Auto play feature in slots work very simply. You can find this feature in a button format at online slots on your slot gaming screen that says Auto Play button which is typically located on the right-hand side of your screen.
All you need is to set it up and choose how many automated spins you want, on how any paylines, and how much you want to play for etc. Once activated, you can sit back and relax and watch the machine do the spinning work for you, showing the results of each spin before moving onto the next.
With some slots, you will also be able to program the game to stop should you win / lose beyond a certain amount. The reason for this is to protect you from exhausting your bankroll when you are not so lucky and also to help you hold onto your winnings instead of watching it slip away when your luck suddenly turns towards you.
Remember at any time during your game, you have the right to de-activate this feature. It is your money after all, so you remain in control.
Auto play feature in slots – Benefits of using this tool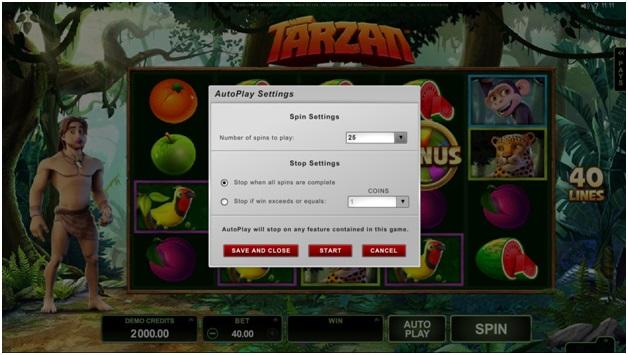 There are certain benefits of using Auto play feature in slot games. The first benefit is when you use Auto Play feature your wagers remain constant even if you by accident hit the max button on your keyboard or keypad as this feature is designed to either ignore you or to stop the spin.
As your hands are free Auto play also allows you the freedom to attend to other tasks such as answering the phone while the game keeps playing or drinking.
With the reels spinning automatically, your slot games experience is enjoyable and almost seamless.
Auto play feature in slot games – Disadvantages of using this tool
You must have seen that when playing a slot game, a random message appears at the end of a spin usually to indicate how much you've won, or to offer some encouragement either way, but with Auto Play feature there is a chance you might miss it before the next spin starts, and that could be annoying.
Also you can easily become distracted at your peril while playing in auto play mode. For example, you could activate 25 spins at maximum bet and burn through your entire bankroll before realizing your mistake.
In slot games where there are bonus games or free spins and as auto play feature will keep going. If, however, the game requires you to click to activate the free spins, then the auto play is disabled. Where bonus rounds include features other than free spins, the Auto play function will stop as well.
When should you use Auto play feature in slots?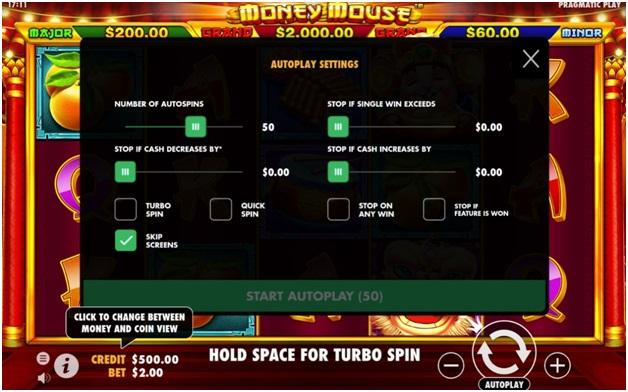 Well the answer to this entirely depends on your game play. Suppose you are trying to quickly clear a bonus, i.e. get through the wagering requirements as soon as possible you can use Auto play feature in slots games.  Or if there is a large progressive jackpot to play for, and you want to give yourself the best possible odds of winning it by maximizing your spins in a short period of time before anyone else grabs it.
You should not use Auto play feature in slots if you want to enjoy every aspect of slot play. Though Auto play saves time but you will miss a lot of animations and special effects which is also amicable to watch.
Auto play should also not be used if you have a particular betting strategy in mind, as it will not allow you to adjust your betting amounts between spins.
Finally Auto play feature to use or not is not going to improve your chances of winning. It only will help you move the game faster with speed or to free your hands to do something else. Apart from taking all the fun away, since you will be simply watching the reels spin by themselves, you won't be able to make adjustments to the bets while the Autoplay is on.
However, some slots and online casinos allow you to set a stop-loss limit on Autoplay, meaning that the feature will stop once you've lost a set amount of money. You therefore choose how you want to play slots in an online environment and how to get the most out of it.