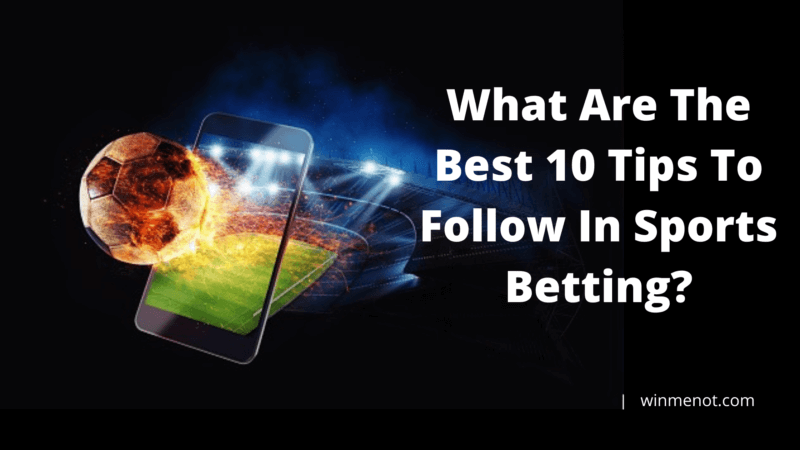 Sports betting is most popular these days at online casinos and bookie sites. Most of the online casinos like Bovada Casino offer sports betting to punters in real time. Be it the game of soccer or football, horse races, golf tennis or cricket, there are hundreds of sports to bet upon. You need to but be careful in your journey to bet on various sports because like slots and other casino games of chance your chances to lose is more than wins. Therefore there are some tips and best advice for players by experts to use when joining any online bookie for sports. We have gathered these tips from various sources just for you.
Here are the best 10 tips to follow in sports betting.
1. Do not chase your losses
Like any other casino game experts do suggest that you must be disciplined enough not to lose control when you have a couple of losing bets. Do not seek to win your money back on the next available game. No one can win all the time. Wait for the right game, where you feel you know enough to get back on the winning path. Set out your bets for a day and accept the results. Remember there is always another day.
2. Manage your bankroll
This tip is also widely popular when playing slots at online casino. Same tip applies for sports betting too. Pick an amount you can afford to lose and have this as your bankroll. You certainly don't plan to lose but it is always a possibility. Now set your bet amount, generally around 5 per cent of your total bankroll. For example, if your bank is $1000, your standard bet could be $50. As your bank increases or decreases, adjust your 5 per cent bet accordingly. You could over time double your bankroll to $2000, meaning your 5 per cent bet becomes $100. Keep track of where you are up to. Only rarely should you stray from your standard bet; possibly if you think the bookies have it wrong when framing a particular market.
3. Learn to walk away
Often seen at sports bookies, players fret and fume if they lose a race or lose a game. A wise man once told players "money lost, nothing lost. Confidence lost, everything lost.'' It can be hard to keep faith in this theory when your funds are running dry, but you must play the long game in gambling. You will have losing days but ultimately your success or failure will largely depend on how you respond to these days. You need to be patient and learn to walk away if you are losing to save what you have in your pocket.
3. Don't be carried away with accumulators
Multiplying the odds on half a dozen "dead certs'' and coming up with juicy odds, putting on your stake and expecting to cruise to easy dollars. Only for the first contender to suffer a shock loss and then watching helplessly as the next five legs come up. You need to be more patient than this. Sure, take multiple selections but also make sure you have a collect on the individual results you fancy.
4. Seek out value
This sounds simple but that is not always the case. This is where judgement becomes crucial. Consider an upcoming match and rate the chances of each team. With experience you will be able to express this information in odds form. Then check how the bookmakers and sportsbooks have rated the teams and look for the disparities. Don't be afraid to back your judgement but also consider that those setting the odds for the sportsbooks are usually experienced operators, though many would argue many bookies simply feed off what others have put up. You need to learn which bookies are first up with the odds to get first crack at any perceived value.
5. Stick to what you know
Avoid the temptation to, for example, gamble on an NHL match just because it is the next thing on the TV at your favourite bar. If you don't know much about a sport, leave it alone. Sure, it feels good to have a live bet to add an edge to your viewing but that is not how successful sports punters operate. They have second-to-none knowledge of the product and know all the last-minute details of a game. Don't give up whatever edge you may have in one sport by squandering funds on another.
6. Have multiple sports betting accounts
This is a non-negotiable for the serious sports bettor. Why take $2.10 when $2.15 is available elsewhere? These seem like trifling differences but when you are working towards winning, these small percentages can make all the difference, particularly as your bankroll and turnover grow. Also, you will be able to take advantage of more promotional offers if you are signed up at all the best bookies. To spread your funds around if you are in danger of being limited at a particular betting operator.
7. Learn to deal with a cold streak
While the tip to stay patient and thinking more about the long-term status of your bankroll, there are times when you feel as though the great Bernie Lootz (William H. Macy from The Cooler) is sitting on your shoulder. If you hit a rough streak, consider taking a break. Dust off the golf clubs or tennis racquet or dig out the darts. Some time away can clear your mind for the task at hand: beating the bookies.
8. Don't neglect the X factors
In professional sports, little is left to chance. Players prepare rigorously, game plans are employed and discarded and the opposition is studied in great detail. Form, head-to-head records and so on are great references for the sports gambler, but sometimes it's the little things that make all the difference, particularly when you are betting at the line. Is a favourite son of the team playing or coaching a milestone match? Is a team regaining or losing players from or to injury? Are the teams derby rivals? Has one team been roasted in the media in the lead-up to a game? Do they have scores to settle? Any little snippet could prove invaluable.
9. Formulate your own method
Keep a close watch on your results over time and play to your strengths. If you are consistently winning on the English Premier League even though you feel you know more about the NBA, you need to run with it for a while. It may be that your judgement is less clouded on a sport in which you are not as emotionally invested.
10. Use your head
The above point brings to another point. If you can't be detached and clinical when assessing games involving your favourite team or teams, maybe you should leave those games out of your betting mix. When it comes to winning on sports betting, it's head over heart every time.
What are the best sports betting sites in US?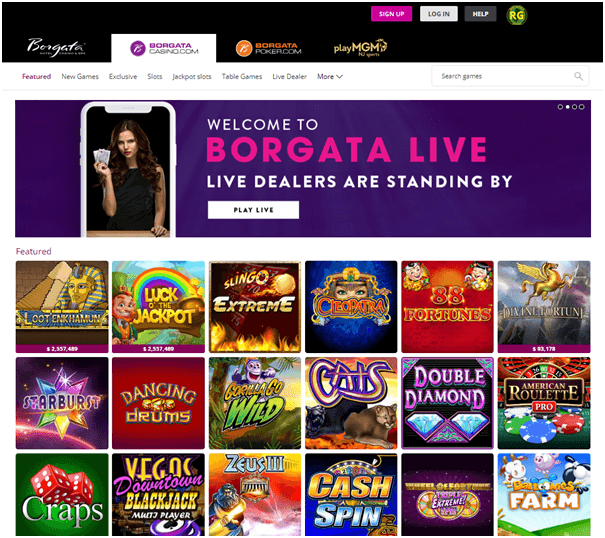 Borgata's had a long presence in New Jersey as one of the first online casinos in the state. While it may not offer the biggest welcome bonus in New Jersey, it still pretty noteworthy. As a welcome bonus at Borgata, you can receive up to $300 in free bets. Also, when you sign up with a sports betting account, Borgata will throw in $25 to try out their casino. All in all, a pretty tempting offer.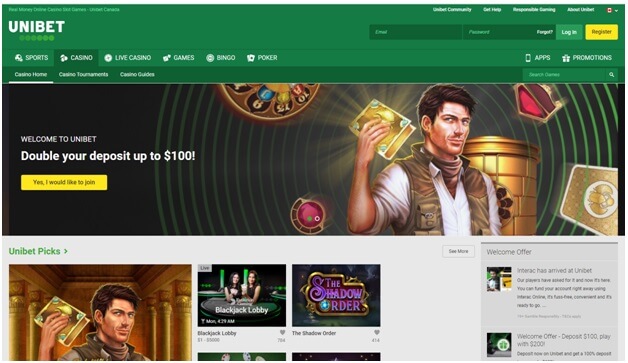 Although it's one of the newer New Jersey sportsbooks, Unibet started its journey way back in 1997, when it made a name for itself as a very popular sports betting site. The title of best welcome bonuses definitely goes to Unibet. At Unibet, you'll find a healthy range of welcome bonuses.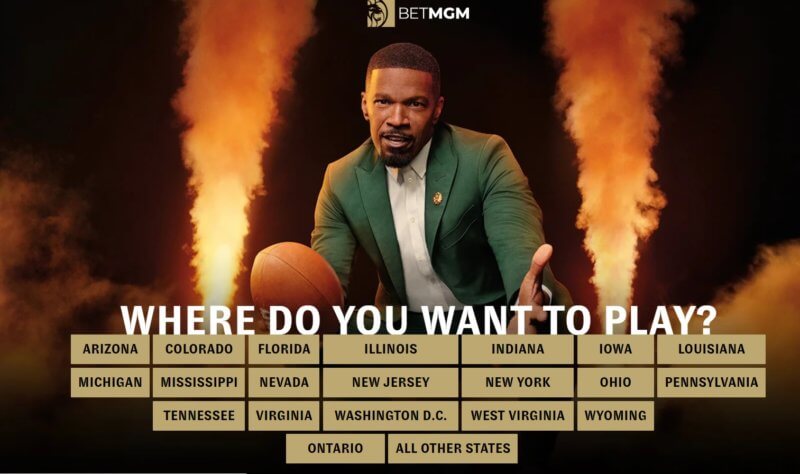 If you're looking for variety, say hello to BetMGM. This online betting site has a wide selection of sports including the NBA, NHL, MMA, NFL, tennis, NASCAR and more! Furthermore, you also have a large amount of accessible tools and features at your disposal.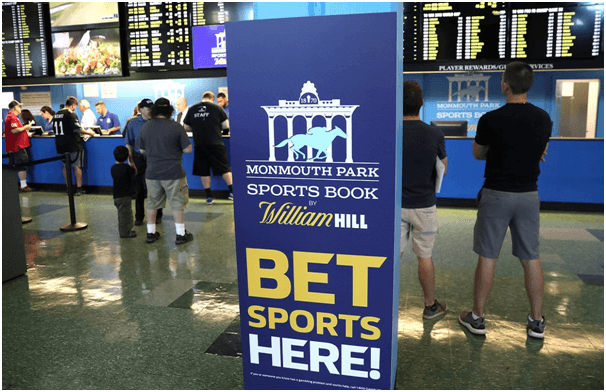 Much like BetMGM, you'll have access to an impressive selection of tools and features. William Hill starts you off with a nice $500 welcome bonus. But that's not all – you can also earn rewards points simply by placing bets. They also provide Monday Parlays bonuses, with live streaming for certain events.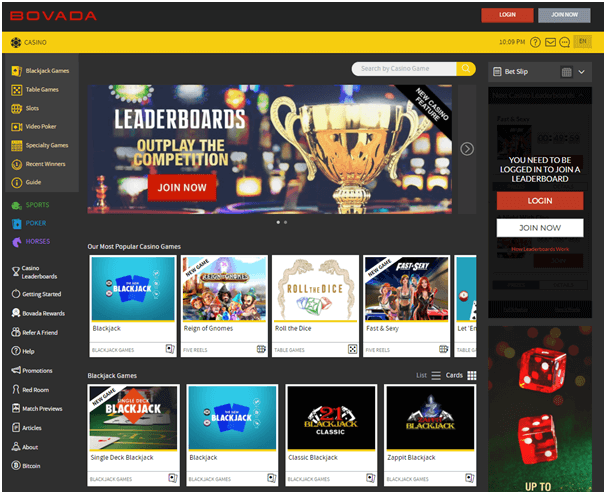 It's quick and easy to use Bovada mobile sportsbook; simply key in Bovada.lv and log in with your email and password. You leave for a live sports event, and when you arrive at the venue, you realize that you forgot to place a bet on the game beforehand. This unfortunate scenario won't ever happen to you again because you can place bets on sports games straight on your smartphone through Bovada Mobile.
How to bet on sports?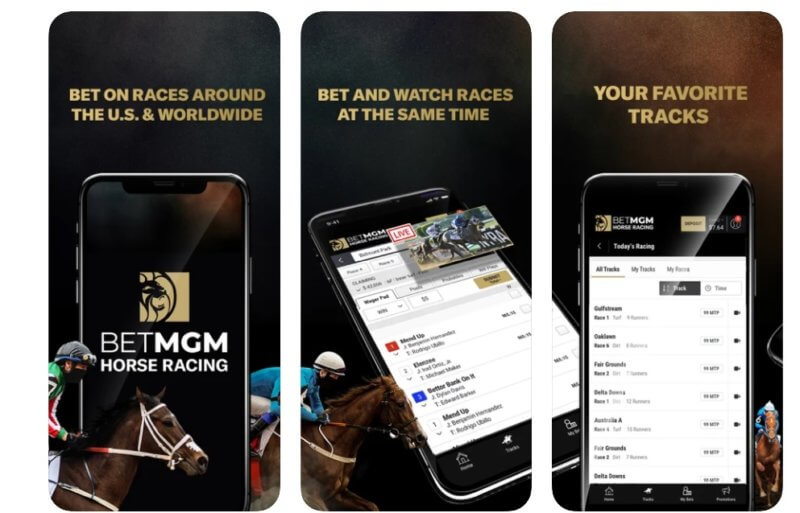 Simply pick your mobile or sit in front of PC or laptop and enter the bookie by typing the URL of that site on your mobile/PC web browser be it chrome or safari. Open your account and make a real money deposit.
When you go to their Sports page, the Trending Events will appear in the center of the screen. These are the leagues and tournaments that most people are betting on at the time. At the bottom of the screen, you'll find a bar with buttons for the Live Betting page, other major leagues, a Search option, a mobile Bet Slip and a button for "All", which brings up all of our sports betting options, with everything from Rules to Winter Sports.
The mobile Bet Slip is easy to use, even if you've never placed a bet in sportsbook before. Each game has both teams listed, along with odds under the moneyline, spread and totals. Select the odds for the bet that you want, and it will be added to the slip automatically.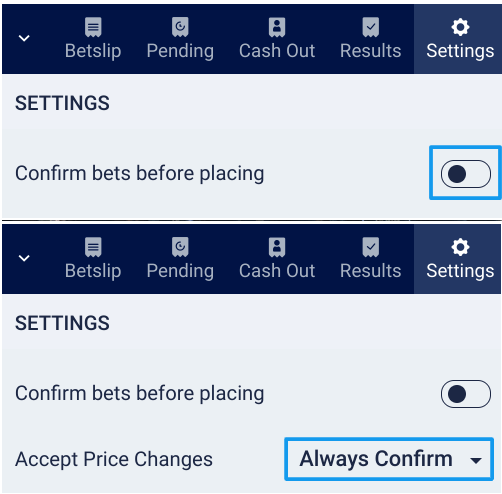 With the slip now displayed on your phone's screen, you can enter the amount you want to risk, and you can scroll down to see your possible winnings which are displayed at the bottom of the slip. When you add more than one bet, the Parlay option appears under "Multiples" button. Straight bets are placed under "Singles" and toggling between Singles and Multiplies is very easy to do with just a tap of your finger.
The entire betting experience at online sports bookie can be done via mobile, and that includes the deposit step right up front and the withdraw step at the end. You'll need to log in to your account in order to do either. Just locate the "Profile" icon (Cashier icon for poker players) at the top corner of the display; this button will bring forth all of the options and settings that appear when you log in to your account on a computer.
Click "Deposit" to populate all of your deposit methods and key in the appropriate information to complete the transaction. The same steps should be taken to withdraw funds—you'll have all of the same deposit and withdrawal options that you're used to, including cryptocurrency (ex. Bitcoin and Bitcoin Cash), major credit cards, a voucher code and certain Visa and MasterCard gift cards. If you have any questions regarding deposits and withdrawals, check out the Financial section of their Help Center.