It has been a tradition to give gifts in almost all of the festivities and celebrations that mankind gets involved. As Christmas and New Year to rejoice within few weeks, the buying of gifts for our loved ones has almost started. It is a way, a culture or worldwide tradition to have and exchange lovely presents.
Relating to gifts I remember the nativity play at my school where as a kid I had to act as one of the three kings (Magi) from the east and I sang,
"We three kings of Orient are
Bearing GIFTS we traverse afar.
Field and fountain, moor and mountain,
Following yonder star.
Born a king on Bethlehem's plain,
Gold I bring to crown Him again,
King forever, ceasing never
Over us all to reign."
Then I had to sit on my knees and bend over to the 'Baby Jesus' in 'Mother Mary's arms' and place my 'Gift of Gold' to Him. The choir then sang behind me. At that time I felt so happy to gift something to the Lord. Great memories with due respect to my school.
So it seems that Christmas gifts can be traced back to the 'gifts of gold, frankincense and myrrh' that were given to the 'Christ child' by the 'Three Magi'.
History of Gifting
The tradition of giving gifts to loved ones at Christmas became more and more popular in the modern era and various countries began to make gift-giving a regular part of the holy day (or "holiday") over a period of time.
By the time the Americas were settled, giving gifts at Christmas was practiced by many of the settlers. The early Dutch settlers to America introduced St. Nicholas, or Santa Claus, to the new world. The early French and English settlers, in contrast, were more likely to give gifts at New Year's or at Epiphany.
Ultimately, a common Christmas culture developed in which gifts were given on Christmas and on New Year (as it followed soon after).
In the era of Industrialization gift giving was encouraged during which urban workers who had moved from the farms for work started purchasing more and more mass-produced, commercial gifts to give to each other.
"The prescient among the nation's businessmen saw that they could use the emerging custom of Christmas gift-giving to increase their sales," writes William B. Waitts in his book The Modern Christmas in America: A Cultural History of Gift Giving. "Ever since, they have moved purposefully to expand gift giving in America and have enjoyed the rewards of their effort."
In the nineteenth century, the idea of gift giving took on new dimensions, as the works of O. Henry, Charles Dickens, and Thomas Nast all helped to shape our concepts of Santa Claus and other aspects of the holiday.
Not only Christmas even at New Year are the gifts much of expected things. In different countries according to their religion and beliefs New Year is a great beginning of time.
Though 1 st January is the first day of the civil year in the Gregorian calendar used by most countries as New Year Day but in many religions there are celebrations of New Year on different dates of April or other months where gifts are exchanged and joy of giving and having fun together is considered a pleasure and a special time to let family, friends and people to know that you care about them.
11 Best Holiday Gifts Ideas For Everyone
It is not only Santa to pick the gift of his choice but we too have to think about it. There are some common gifts that we find at stores to buy but when we ought to have a choice for someone special in our life, an elder in family or a new born kid or even for our neighbour, it becomes quite difficult to choose which gift to buy. Here listed are the 11 holiday gifts that all will love to have irrespective of his age and culture.
1.Woollen Knitting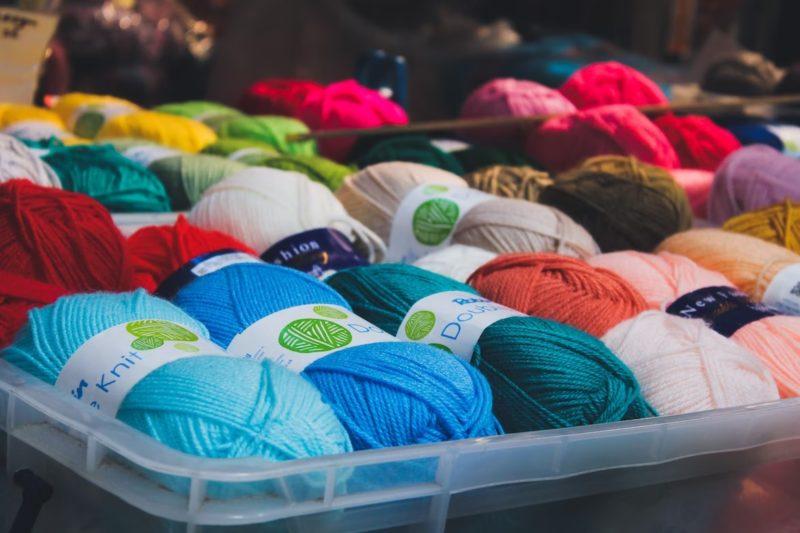 Most of the countries in the world it is winter time. People love to have something they can use in winters to keep cold at bay. You can buy warm woollen Mittens, Scarfs, Stoles, Stockings, Coats or any woollen Crochet or embroidered woollens as gift that can be used at home too. This holiday gifts ideas is appropriate for all ages and most of them come in free sizes.
2.Fruits Baskets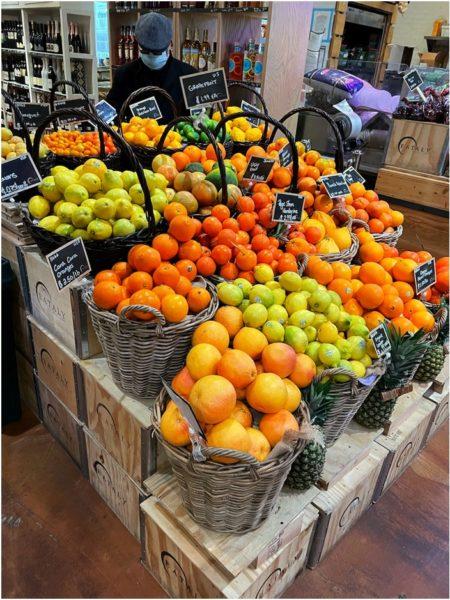 Fruits are all time favourite and loved by all. These holiday gifts ideas are healthy and sweet as well. I always opt for this choice especially dry fruits as nuts are quite nutritious to munch and can be easily carried too. You can check out at Harry and David offering Fruit of the month club collection with options ranging from three to 12 months, and fruit selections that include pears, pineapples, peaches, and cherries. You can also find their winter weekend savings sale and use their coupon code CHEER for discounts and free shipping on some of their items.
3.Amazon Gift Card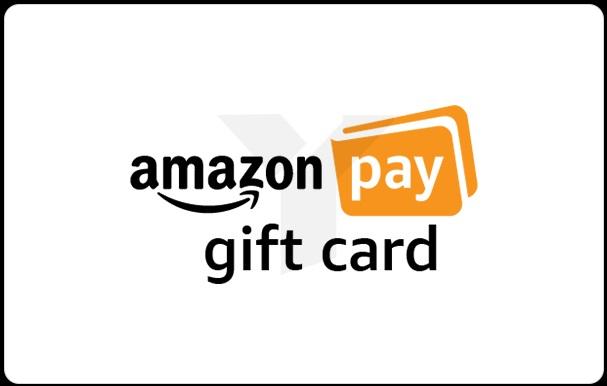 Today everyone has internet access and many love shopping online. This is the perfect practical holiday gifts ideas for everyone.  When you suggest a gift item, the recipient will receive an e-mail with the product image, details, and your personalized gift note. They can choose to place the order for the item selected, or use the gift balance to buy another item on Amazon.com
Remember once the claim code has been redeemed using the gift card you will not be able to transfer them to any other account.
4.Suits for men and women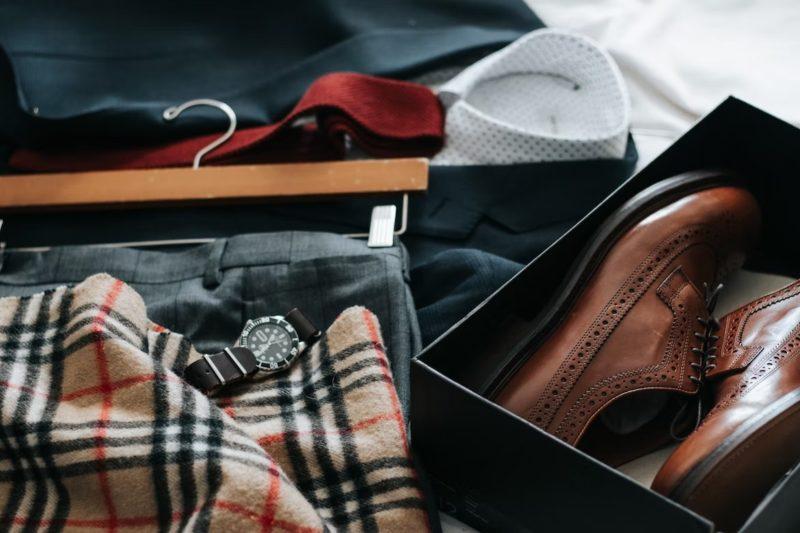 Men and women alike can appreciate the drape and quality of a well-made suit. This holiday gifts ideas is also much appreciated as people look for something new to wear for the celebrations. You can peek into Club Monaco where you can find not only Suits but other gift items at reasonable price. It is a border free site where you can send and purchase gifts from 66 countries in your own currency. Or visit Top man where you will find men suit price starting from as low as $200. What a choice!
5.Watches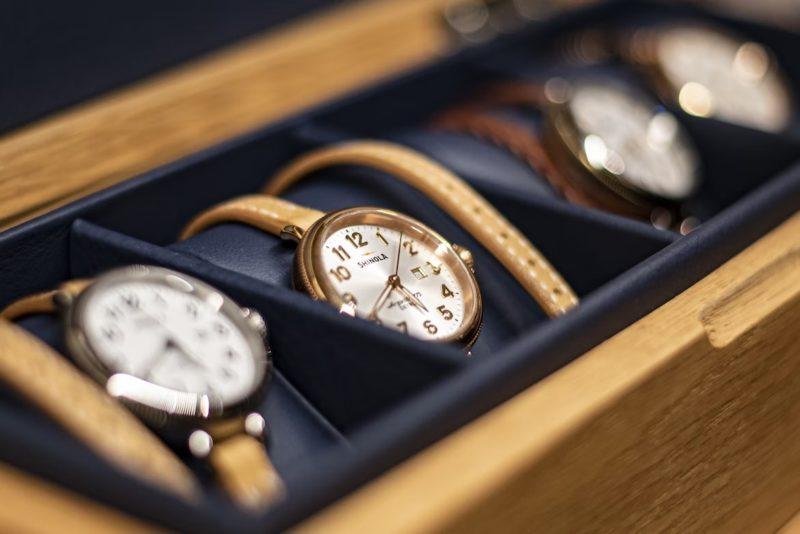 Watches have been popular gift choices on every occasion. You can buy and gift from popular Ashford where you can find a wide variety and huge selection of holiday deals that they are offering in their guide list. Also for some man-made time pieces you can visit Shinola who opened a watch factory in Detroit and produces handcrafted watches, bikes and other accessories. Perfect holiday gifts ideas for the budget seekers.
6.Coffee Mug with Coffee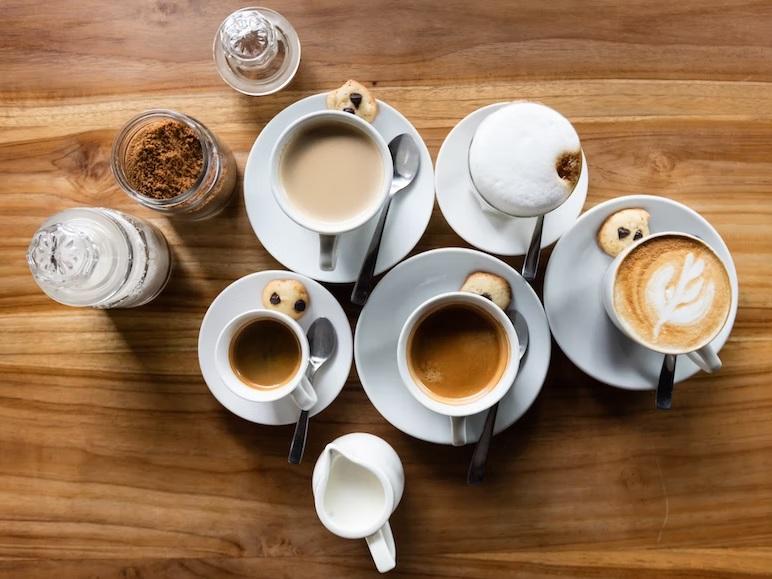 A heart warming gift also quite popular among all is a mug paired with a package of hot chocolate and marshmallows, gourmet coffee, or tea. Choose either a festive holiday mug that can be used during the holiday season, or a neutral one that might be more useful year-round.
You can get some real coffee beans wrapped around this gift. You can visit The USA Coffee Company that features gourmet Hawaiian coffee and coffee products. Their Hawaiian coffee plantations also use environmentally friendly practices. An 8-ounce bag of coffee beans retails for around $11.95 and up. They also offer gift baskets which you can choose from.
7. Slippers and Snow Shoes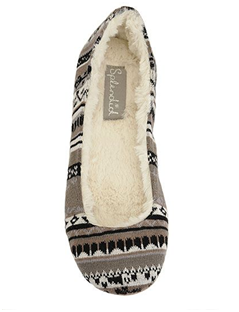 Slippers and snow shoes are another much sought and liked gifts among people and they suit almost anyone. Where the slippers keep the feet cozy and warm, the snow shoes are enjoyed by both kids and adults. Moreover the prices of these gifts can fit any budget. If you aren't sure about the size of the person whom you want to gift there are options at many stores online to get them a gift receipt.
At Sammy Dress the price starts as low as $9 for slippers. Also you can shop at Timberland or Splendid for more options and choices.
8. Blanket or Throw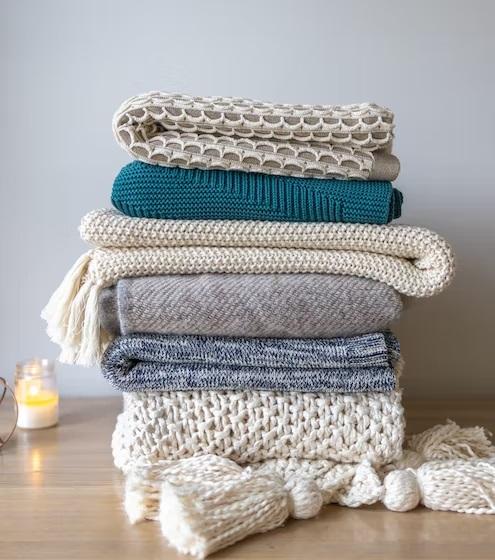 Blankets or Throw as a gift is also one of the best to give and is remembered for long. Be it a child or adult all love to warm themselves in blanket in winter season. Choose what fits your budget, from affordable fleece to luxurious cashmere. Have it monogrammed with his/her initials for a special touch.
You can look for USA Mattresses for great offers and deals along with over stock for more choices along with other online sites like Pendelton and Macy.
9.Restaurant Gift Card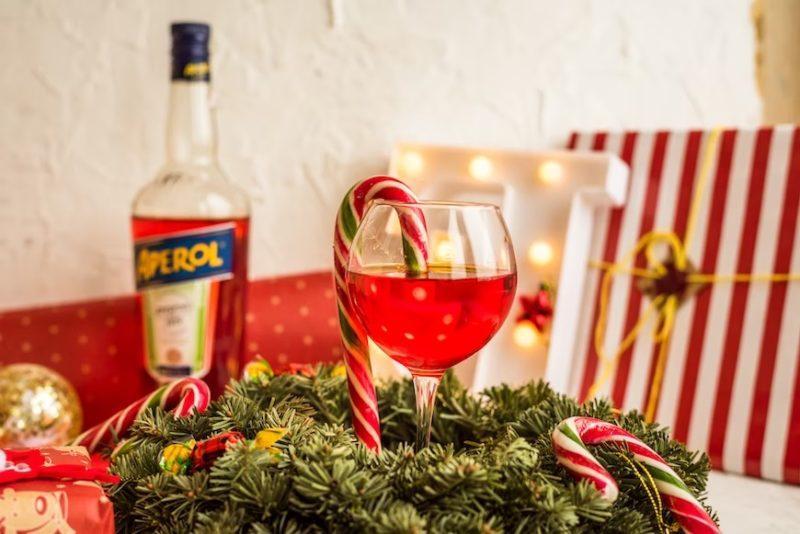 It is often a trend in holiday season for families to go out and enjoy also to eat out. Gifting someone with restaurant gift card is a good idea. Look for some favourite restaurant or local place in the person's neighborhood, or choose a crowd-pleasing chain restaurant. Since most establishments allow you to buy gift cards online, purchasing one is an easy and time-saving option.
You can visit Outback for some ideas, Restaurant.com or Open Table for such gift cards besides other online sites.
10.Christmas Ornament and Toys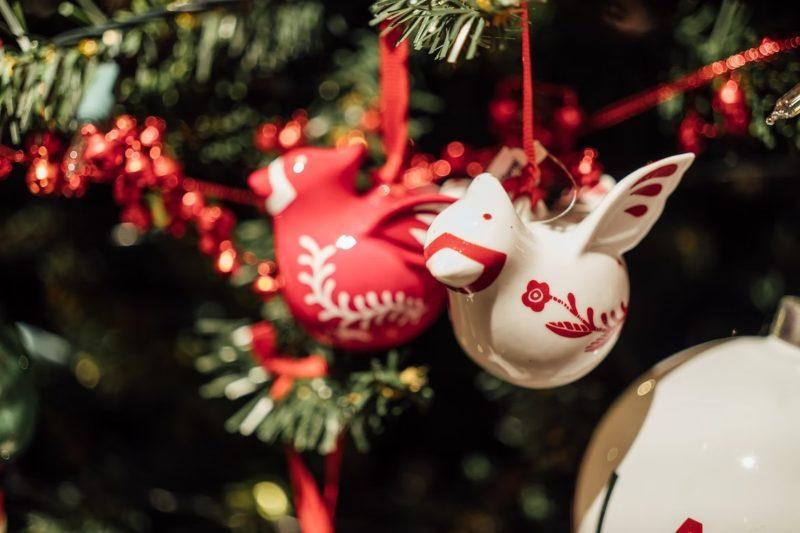 Christmas ornaments and toys make a perfect gift at the time of holidays. While they can be used to decorate the Christmas Tree or as home decor but is much liked by kids too. Many people have the hobby to collect these as their interest and liking for them.
You can find online at Bronners or Ornament Shop. Also you can have a look at Norton USA . If the gift recipient is over age 21, you could even attach the ornament to a bottle of wine or his favorite spirit.
If you choose to give only toys to some kid you love then there is awesome store of Elves and Angels who are special in their wide range of wooden toys.
11.Hats for All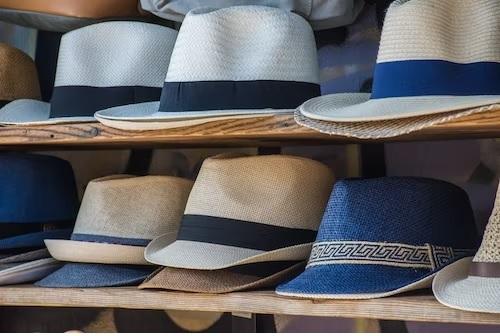 Hats are liked by many and are most useful thing to be gifted. You can choose from a dapper hat to a Hollywood style or select a casual one. You can visit hats.com and choose what to gift. There are all sorts of men and women hats to buy at reasonable prices. A popular item is the Jackman fedora for men. The felt hats are made using minimal external trim and are slightly slimmer than Bailey's normal felt hats. This line of hats comes with a convenient travel bag. The hat retails for around $100.
You can also gift what they like as not necessary to go by the list only. Either it can be a bottle of perfume, bags, nail colors or cosmetics, bath product sets, drinks or any other food items of your choice. If someone you know loves to play games at the casino you can gift him/her with coupons or coupon codes for the casino to play. You can look for New Year and Xmas bonuses offered by the casinos at winmenot.com and have the related coupon as a gift.
If still you are not able to decide what to gift then you can try the following gift generators that will help you find the perfect one:
With all these choices of gifts for this holiday season you can surely make your loved ones happy. Happy Gifting!
Need some gift wrapping ideas?