Businesses to start in your spare time helps you financially. As an extra income you can earn more and have a good life. The ideas are plenty. It's just the zeal to start and do. One of my friend Zoey came from UK to meet me. It has been almost five years since we had spent time together. She is doctor by profession working in NHS. We are friends since kindergarten so you can imagine the bond between two of us.  We shared our all, over these years and one most interesting thing that came up during our conversation was how we spend our spare time.
I have always known my friend's ambitions and her passion to pursue her goals. But this time knowing something very extraordinary really surprised me. I had thought she only loved science and her medical theories but her bend towards creativity and artistic excitement is beyond description.
She told me that in her spare time she has started a small business to take care of. I thought it surely might be again related to her health care and medicines which she always propagated (at college when I had opted to take arts as subject in graduation she took science as she felt it had a better scope in career).
But it came out to be a subject of creativity and interesting business. She had started jewellery business. Amazing! She told me after her son started going to school she felt to do something in her spare time to relax herself from daily hospital rounds and taking care of kid at home.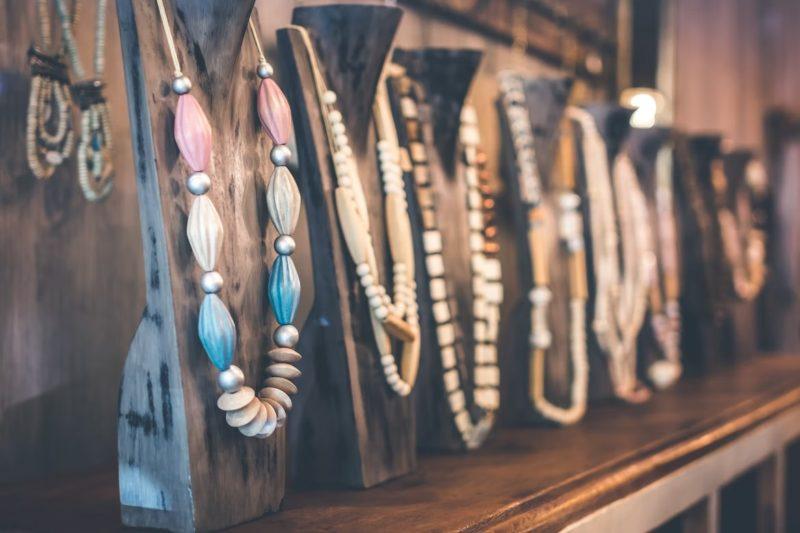 To explore as businesses to start in your spare time, she started to draw sketches and design jewellery. She procured gems from a dealer and learnt the art easily. She further added that it all started from home and then spread more where she considered the need to have a small shop to sell her handmade jewellery. Now she is assisted by her younger sister in this business and has their online presence at eBay.
It came to my mind how useful it was to do something in your free time and earn as a second profession or business. But where is my spare time. I am too busy with my routine office and I love to sleep on Sundays.
"Our lives are used up by how we spend our time. In other words, we use up our lives by spending our time."
We all have been given equal time- 24 hours- makes "a day". That means equal time and equal opportunity to all of us. This crucial resource is valuable to make us realize how we use it. So how this resource is useful? A resource is not useful all by itself or for itself; it must be applied to the creation of something else other than itself and not to be wasted. Other forms of resource include; money, people, life, knowledge, idea, thoughts etc.
What is spare time then?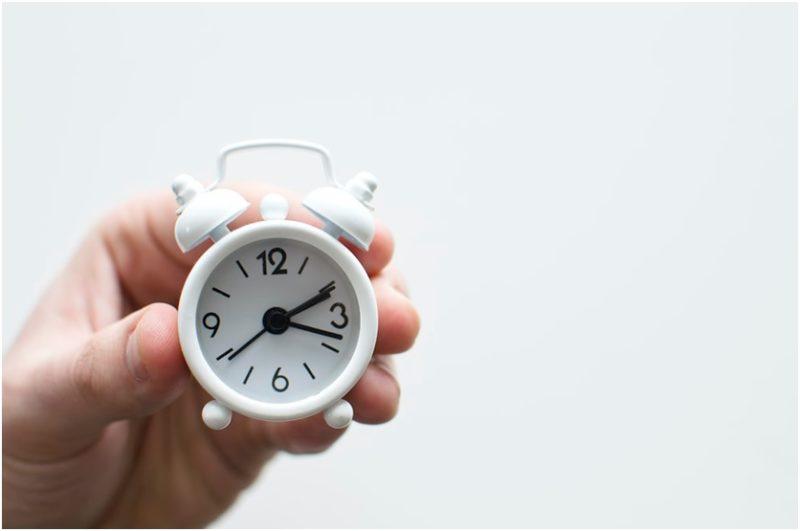 A spare time is anytime you have all to yourself where you have the control and you are the manager of it. It can be your sleep time, washroom time, travelling, face book chatting and texting (I just hate this time waste) and weekend time or any such time where you have the choice and opportunity to do your things. So how you spend your quality time is a needful thought for your spare time.
In recent survey it was found that 50.3% of Americans spend their spare time watching T.V. While 7 % of both adult and teens spend their time on games or surfing the internet with Socializing and communicating was the choice of 16.5%.
"Work full time on your job and part time on your fortune"- Jim Rohan
The question now arises how to have businesses to start in your spare time and do something fruitful and make full use of Time- mankind's most valuable resource. Whether working full time or not we all do have spare time to take full advantage of.  Thinking of something to do, I researched as a digger and came out with 51 businesses to start in your spare time.
Businesses to start in your spare time
1. Cooking and Baking
Love the food and enjoy cooking then this businesses to start in your spare is best for you. You can start as a cooking coach, or preparing meals and baking custom cakes for neighbourhood events or festivals. Be it a birthday party for a boy next door to some feast or wedding around. You can sell your bakery products online via Craigslist or your local neighbourhood Facebook page, or at local farmers markets.  Or lunch system for kids at school or office goers. It is a great side business and to be happy to serve others.
2. Pet walking
If you like to be around animals then this is one of the businesses to start in your spare time. Start a dog walking or dog crèche as the perfect side business. It is a great worry for the pet owners as where to leave their pet when travelling for weakened vacation. Dog crèche or care house is suitable business to earn good bucks. Along with dog walk you can also keep yourself fit and healthy.
3. Freelance writing
Passion for writing will draw this businesses to start in your spare time . You can start as online freelancer. A variety of publishers need online content in the form of stories, product or service descriptions, and reports, and if you have the talent and skill, you could easily be the one to create them. Fortunately, all you need is a computer and Internet connection to get started. Upworks is a great place to start with.
4. Blogging/Vlogging
Similar to writing there are people who love to read blogs or want someone to often write something for their blog.  Even you can find a topic you're passionate about and start a website dedicated to covering that topic . All you need is a computer, some time, and some energy to consistently write. It can start as a hobby and turn into a business over time. And blog hosting can cost less than $12 per month.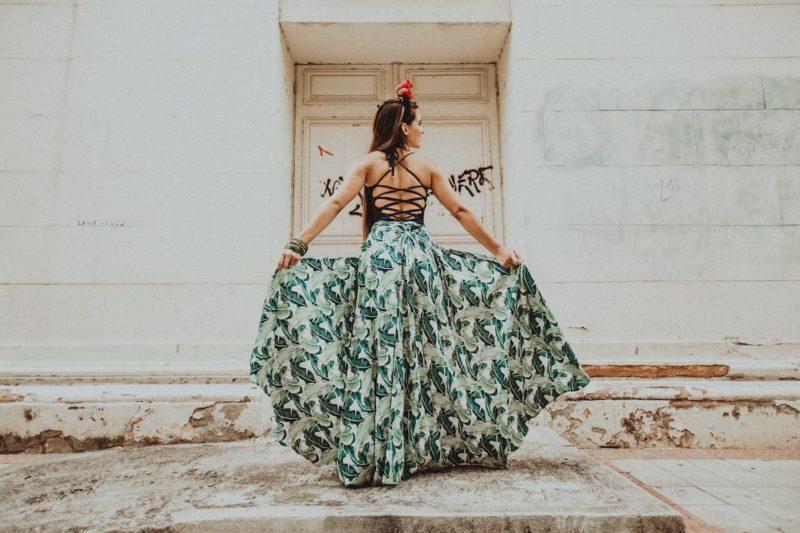 5. Creating custom clothing
If you love knitting weaving, stitching, embroidery then it is best businesses to start in your spare time. You can open a boutique or sew and design custom clothing for special events. Many people have found success creating custom birthday outfits for babies and selling them on sites like Etsy or eBay. In addition to selling online, you could also market this service to people in your local community.
6. Gardening and Nursery
I know one of my friend from Texas. He is doing this side business as he loves gardening. He spends weekends on neighbourhood gardens cleans them, prepares the bedding for plants, mow lawns, trim bushes and waters them. Also you can start your own nursery. Grow veggies, fruits and flowers and supply it to the market for extra income. Just need to have some knowledge on plants, seeds, seasons and watering method.
7. Auto detailing
Have a meticulous eye for detail and like to get things gleaming clean then Auto detailing is probably a businesses to start in your spare time. In essence, your job is to make cars sparkle inside and out – and many people are quite happy to pay well for this service.
8. Babysitting
This is quite common job. You can earn $12 per hour and to be among kids is a great feeling. Evenings are free for you then spend time with kids and start this business. Also you can have baby day care if you have space in your house with lots of toys and music around to play with kids.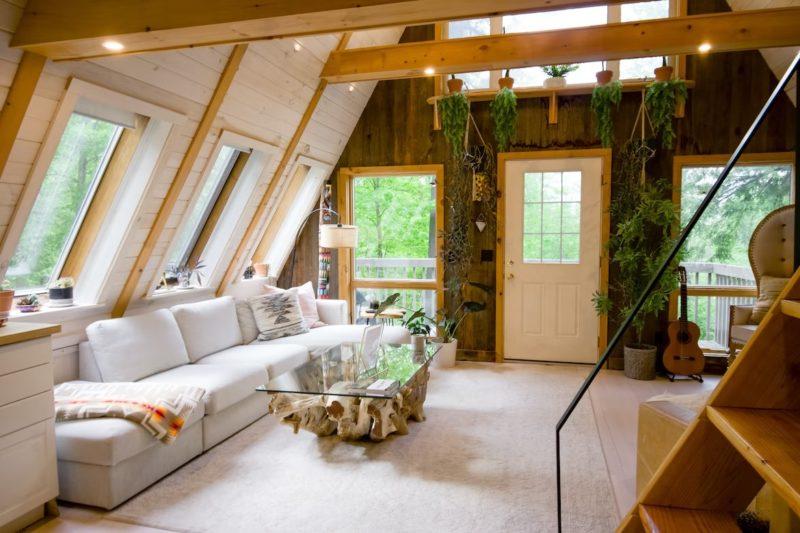 9. Airbnb Host
Love socializing with people and being a host then this job is perfect provided you have space in your home, even a room to spare. Airbnb is kind of room renting business where you can turn that extra bedroom into a "bed and breakfast" room. If you live near any sort of tourist destination, you can try your hand at renting out a room through Airbnb or CouchSurfing.com. You may also find paid hosting opportunities in your community: Sign up to host exchange students, visiting professors to a nearby college, or hospital patients receiving long-term treatment.
10. Snowplowing
In winters when there is snow around this business is quite lucrative. If you live in an area with plenty of snowfall during the winter then easily start a snow plow business by investing in a plow attachment for your pickup truck or Jeep. If you want to start smaller, you could even build your business by clearing driveways and walkways with a shovel or a snowblower.
11. Housecleaning
Many people simply don't enjoy cleaning their homes and are willing to pay a reasonable price to have someone do the work for them. This is a great way to earn extra money in a flexible way, particularly if you have time off during the workweek. And since you will be working for yourself, you can often choose your own hours, terms, and pay.
12. Social media expert
With digital world all corporate and companies pay people to manage their social media accounts- Face book, Twitter, and Pinterest. To find social media jobs, you can start by contacting businesses with a social media presence and scanning sites like Elance.com for opportunities.
13. Antique refurbishment
Do you have a collection of antique things or you like collecting them. Take worn-out antiques, invest the time and care needed to transform those old items into something amazing, and then resell them at a profit. Hold exhibition or display and make profits along with marketing your products.
14. Personal chef
Like cooking this too is excellent source to value your spare time. Be it Sunday or any day you can spare any time be a chef and go to someone's house and prepare a homemade meal for their family, then do all the dishes and cleanup work. If you love to cook, this can be a great opportunity, but you may have to put a lot of effort into searching for clients there are families who want to be together on weekends and need a cook for that time.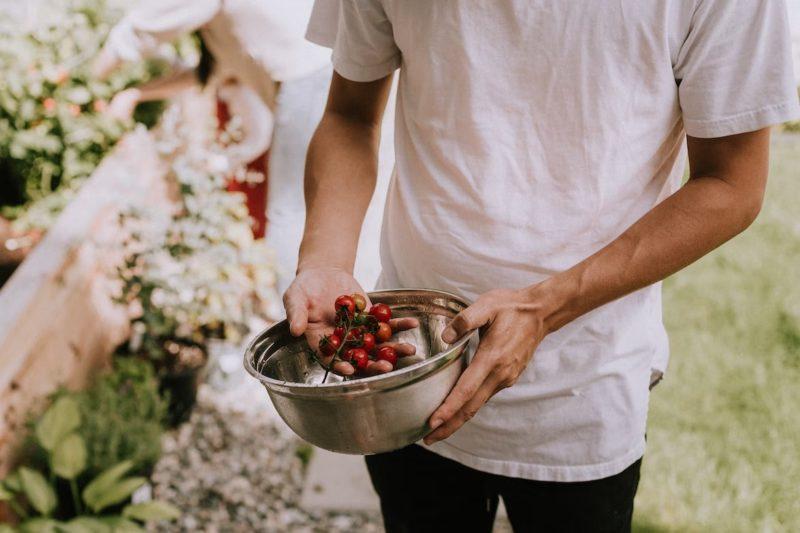 15. Event coordinator
If you love the outdoor events you can start this as business. Events like family reunions and large parties are often full of busywork that requires assistance. You can find such clients easily once you put up your ad for your service. Plan their event and coordinate with their activities and have some fun too.
16. Event DJ
Love loud music and dance then become a DJ. I know a man who does this business local. He jumps on every neighbourhood occasion and even in nearby hotels at night event to be a DJ show. All you need is a great sound system and a large selection of music. This is a great way to fill an afternoon or evening while also earning some cash in the process.
17. Yoga or PT Instructor
Fitness and healthy exercises are what people look out for. If you know Yoga, meditation or physical training exercise then this business is much in demand at hospitals, schools, offices and clubs. Many gymnasiums will trade membership and often a bit more for a person willing and able to teach an exercise class. You can also find people who don't want to go to a gym and train them at home as a personal trainer. So try your luck at any of the places.
18. Interior decorator
Do you love to decorate your home and make things artistic and crafty? Why not try to be an Interior decorator. Collect your designing materials and put an ad around or by word of mouth as there are people quite happy to hire someone to help them decorate their home.
19. Wood carving
Designing in wood, all you need is some creative idea, a saw, a driller and a sander. You can create on new wood or carve out of the old one. Also you can repair some wooden furniture with a bit of carpentry style.
20. Personal assistant
Many people are looking for personal assistants to manage their tasks be it at office, shop, store or at home.  This is a side job where you can help your client in his work and assist him in documentation, handling, planning, assembling, presenting and storing of his things be it papers, food, store products or files.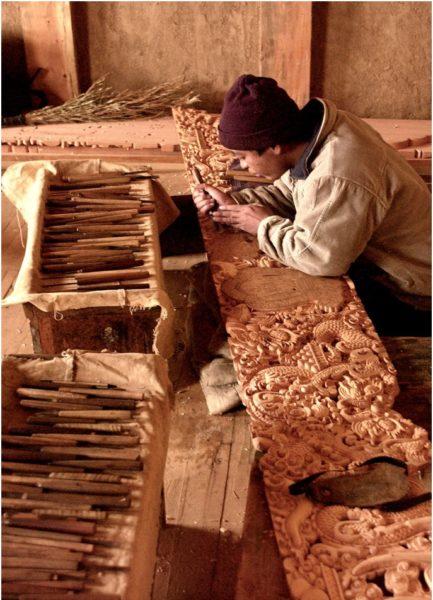 21. Jewelry making
Jewelery making (what my friend is doing) is a very great hobby with good amount of money in pocket as return. Only you need is an eye for detail and patience. You can learn by short term course in designing jewellery, about gems and pearls. As with other items on this list, there are many opportunities to sell such items through local gift shops, craft fairs, or sites like Etsy.
22. Proofreading, Editing and Transcriptionist
Have strong English skills and exceptional grammar? You may have opportunities to work as a proofreader from home. Also if you know multiple languages you can become a translator or transcriptionist. There are many people especially book authors and publishers looking for such a talent. All you have to do is find them out.
23. Web Design
Web designing is much on the demand. You can learn this as a short term course online and start your own business. Web designers are incredibly valuable for technology companies. Web design is all about mastering the art of creating a beautiful, value-driven experience for the people using a website or app. There are always new websites popping up in need of professional web design, and companies like Skillcrush, CareerFoundry, and General Assembly have proven online programs that'll get up-to-speed quickly with this career path.
24. Senior citizen assistance
You must have seen many ads asking for elder care. Many elderly people need assistance with a wide variety of simple household tasks – cleaning, laundry, and so forth. Children of elderly people are quite willing to hire someone to help out their parents.
25. Sales and Commission
Are you too much into socializing then this business is best. Many start ups seek part-time and commission-only salespeople, especially when they're just getting started. Sell for nothing but commission and negotiate yourself a good chunk of equity, and you could profit big time if the start up succeeds. Check out Angel List and see if an opportunity aligns with your interests.
26. Coaching
Did you had good grades in academics? How about teaching then? Part time tuitions or starting a coaching business in your subject of interest can be profiting. Seek out parents or teachers and let them know that you tutor students in a certain subject, offer materials for them to share, and leave your phone numbers with them. Place flyers in schools and community centers and soon you will get success in running this business.
27. Instagram Marketing
Build up a following on your Instagram account and you could quickly be approached by major brands, gear companies, and other relevant businesses that sell products or services related to the type of content you share on Instagram. If you have hundreds of thousands of followers, you can easily charge anywhere between $500 to $5,000 per post or more.
28. Google Paid Ad Specialist
If you know a thing about paid internet marketing and are comfortable with Google, a great way to make some extra income on the side is to manage a company's Google Ad Campaigns, and gradually start bringing on more clients as your consulting business grows.
29. Computer troubleshooting
If you have a knack for fixing computers, or some hardware knowledge then this is a good place to start. Also uploading the new software and checking out the hardware problems is what people need. This can be a slow start but when you have made a name people will approach you for sure.
30. Public speaking
If you're the type of person who can get the attention of others on stage easily, public speaking might be for you. Take advantage of every public speaking opportunity you can and you'll be surprised at the opportunities that make themselves available for you.
31. Wedding planner
Now this is very exciting job. You can plan weddings, prepare for arrangements right from wedding cards to bridal dress and hair designs. Even you can start as wedding photography business if you can click photos. Develop beautiful wedding albums for couples and family and even put them online for them. A great way to get started is to develop a website or blog on the topic, get to know people online, and promote your services at local wedding venues and throughout the community.
32. Music Instructor
If you know how to play music instrument (particularly the piano or the guitar) and have patience, you've got what you need to teach others how to play.  This can be done well on your spare time and enjoy teaching and listening to music.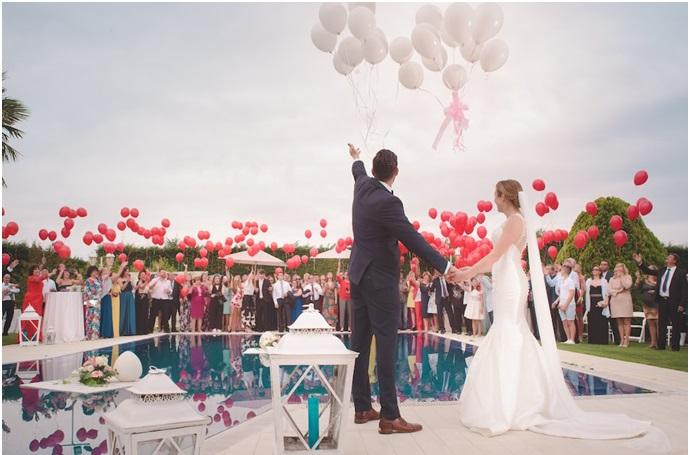 33. Painting and Graphic Design
If you love colors know how to draw and sketch then painting is beautiful hobby cum business. Go digital with online graphic designing. You can also learn online about some software how they help in designing and editing graphics. An increasingly easy-to-use Adobe Illustrator, Photoshop and websites like Canva and Visme are making it so that just about anyone with two opposable thumbs, a bit of creativity, and motivation can get paid to create or alter images.
34. Resume Writer
Help people get a job, create their resume and even market them. Use your imagination, proper professional words design the best resume for applicants. You can get associated with some job consultants and human resource companies to sell your services.
35. Slideshow making
Many people would love to have a beautiful slideshow to commemorate the passing of a loved one, an anniversary, or a special birthday. With a computer and some select software, you could quickly turn anyone's pictures into a beautiful, custom slideshow, and profit handsomely for your time and effort.
36. App Development
App development is the hottest business these days. An app developer gets paid whether or not the app goes on to become a hit. You can search online tutorial as how to learn to make an app. Also there are free sites where you can develop the app and market it online too.
37. Affiliate marketing
If you play your cards right, certain types of businesses will pay you to promote their products and encourage sales. If you're interested in learning more, check out affiliate marketing programs such as Amazon Associates, Commission Junction, LinkShare, and ShareASale.
38. Amazon Reselling
This is a business you can do anytime. If you have a selling technique then procure local goods and products and sell at Amazon. Look out for some crafty things from local market each weekend, and resell online.
39. Making Candles
Candles are used in every occasion. Be it birthday party, wedding, worship at church or candle night dinner candles are much in demand. Learn making candles and start this side business. Sell online or at stores.
40. Travel Agent Service
If you are travelling freak then you can utilise your knowledge of the places you have visited or know about as a travel agent. Open as a travel trip dealer where you give them best deals and travel offers booking tickets and much more. You can put your travel-hacking skills to the test and earn money at the same time with services like FlightFox. There is a healthy demand both for insider travel knowledge and the hands-off experience of letting an expert handle the booking.
41. Handyman services
Are you a home engineer? Knowing how to repair home appliances and fixing them..then you can be a handyman. Start with your neighbour and let people know that they can call you for small repair jobs like basic plumbing, fixing a broken stair, and other things.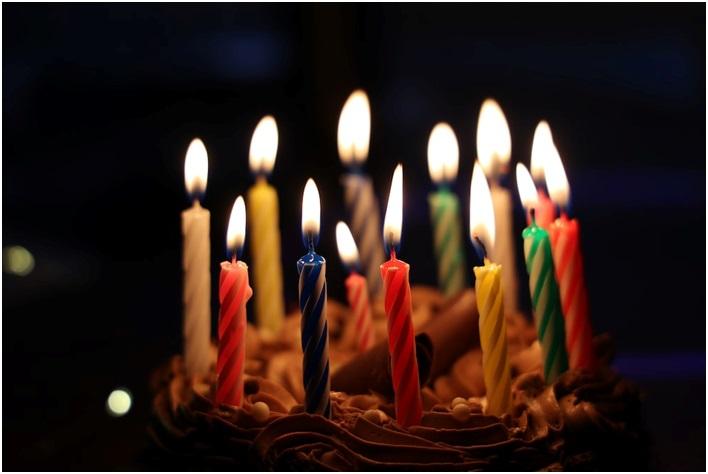 42. Virtual assistant
Many ultra-busy professionals appreciate having someone who can check and answer their email, organize task lists for them, update their calendars, and other administrative tasks, with minimal interaction. The best part is that you can provide this service from home with a good Internet connection.
43. Be YouTube Channel Host
Google (which owns YouTube) pays channel-owners to host their ads on their videos, meaning if you generate a lot of YouTube views, you can earn a lot of money with their revenue sharing program.
44. eBooks
Packaging your skills and knowledge into a downloadable eBook that delivers value to those seeking to learn a skill, advance in their careers, or start their own businesses, makes for a strong value proposition if you target the right audience.
45. Printing and Dying
This is quite colourful and attractive side businesses to start in your spare time and once you catch up with the customers then you find a queue demanding more. Printing designs on men and women Tees  designing 3d drawings and motivational sketches as well as dying the cloth in the color choice of the customer pays well. Teespring is a print-on-demand t-shirt platform, where you can custom-design your own shirts and sell them through the site.
46. Renting Out Your Car
In select markets, you can rent out your car on a daily or hourly basis to earn extra cash through companies like GetAround and RelayRides. According to their site, the average car sits idle 22 hours a day, so their service is a unique opportunity to capitalize on those idle hours. The company handles all the insurance.
47. Notary Public Service
Not going much in to legal aspect being a notary is also a side business. Notary certification is granted by the state and the cost is generally less than $100. Once you're certified, you can charge your own fee to notarize documents.
48. Gigwalking
Gigwalk is a free smartphone app that pays you to complete small tasks in your neighborhood, like photographing the inside of a store. Once you apply to be a Gigwalker, you'll see a map full of tasks in the neighborhood immediately around you. These tasks include things like: Take a picture of a menu, Take a picture of an intersection or roadblock, Enter an establishment's hours of operation, Write a review of something and Answer quick questions like: is this place still in business?
When you complete a gig, Gig walk reviews your work and deposits money straight into your PayPal account. You might also check out the similar EasyShift app.
49. Being a TaskRabbit
Task Rabbit is an on-demand errand-running service that enlists regular people to help out. You can earn money in your spare time completing real-world tasks on their unique platform.
50.Craigslist Arbitrage
Craigslist and other markets are still filled with inefficiencies that a trained eye can exploit for profit. There are some great stories of regular people doing just this.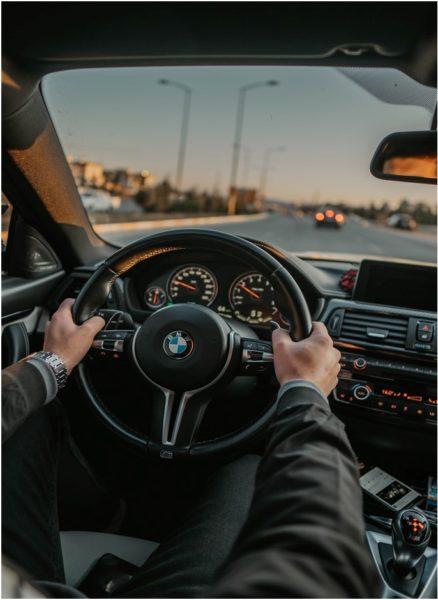 51. Driving
If you're free nights and weekends, you can earn extra cash driving your fellow citizens around. Sign up with Lyft, Uber, or another driving service to get started.
These days coupons have got their hold on selling and marketing businesses. You can also start selling online coupons for grocery stores, or even gaming casino coupons or coupon codes.
Check online such sites that offer coupons or with newspapers with coupon ads. Save any coupons that you aren't using from your Sunday inserts. You should also check with friends and family and ask if they will pass along any coupons they aren't using. List them on Ebay sell them in multiples and be sure to make all specifications of the coupon in your Ebay listing (i.e. expiration date, exclusions, whether the coupon can be doubled, etc). This is also a new business to start at spare time.
Now get yourself all geared and choose which business suits you for your spare time and get set go..Do share your experience!