Casinos in Mississippi are filled with fun and entertainment. Mississippi in Southern USA is now one of among the top ten locations for casinos. The glittering casinos in Mississippi are open 24 hours with fine dining at the restaurants located in nearby resorts. They also offer other luxury facilities such as hotels which have golf courses, live entertainment and shopping areas among others.
Casinos in Mississippi
Casinos in Mississippi are 36 in number where you'll find more than 36,797 slots and gaming machines. There are a total of 995 table games. The minimum bet  found at casinos in Mississippi is $0.01 and the maximum bet is $10,000.
There are also pari-mutuel facilities at your disposal which are spread out across 13 cities throughout the state. The city with the most is Biloxi with 11 casinos in Mississippi.
Out of all casinos in Mississippi you'll find Island View Casino Resort to be the biggest. It has 2700 gaming machines and 45 table games. Coming in second place for largest casino in Mississippi is Silver Star Casino at Pearl River with 2500 gaming machines and 75 table games.
Casinos in Mississippi- Poker Games
There is poker to play at casinos in Mississippi. You will find over 94 live poker tables to play at. You will find the following games in Mississippi casinos: NL Texas Hold'em, Omaha Hi-Lo, 7 Card Stud, Pot Limit Omaha, Texas Hold'em, Pai Gow Poker, Limit Holdem, No Limit Holdem, Omaha, Mixed Games, Spread Limit Hold 'em, Pot Limit Omaha Hi.
Though there are a number of casinos in Mississippi spread all over the state and give you the chance to choose the one you like.
We have though listed here the seven best casinos in Mississippi that will make your travel to Mississippi a memorable one.
7. Pearl River Resort Casinos – Choctaw
– Having Two Casinos: Golden Moon and Dancing Rabbit Golf Course
– Address: 13541 Hwy 16 West Choctaw
– Website: www.pearlriverresort.com
– Phone: 601.650.1234
– Email: guestservices@pearlriverresort.com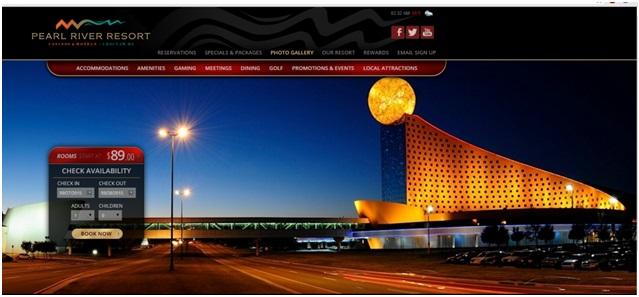 Pearl River Resort Casinos in Mississippi features two exciting casinos, the Golden Moon and Dancing Rabbit Golf Course with 2,700 slot machines, 67 table games and 8 poker tables. Also its hotel for stay has over 1,000 hotel rooms including suites and handicap rooms, room service, 13 restaurants, spa and salon, retail shops, video arcade, indoor and outdoor pools, exercise room, lounges, meeting space with full service catering, live entertainment, two championship golf courses, and themed water-park. Wow! You can have all what you want at one place.
The casinos in Mississippi is quite large as it covers eighty thousand square feet which makes it the largest in the area. Apart from having a large gaming space, players have the chance of having a hand in playing jacks or better video poker in any of their machines.
– Address: 1450 Bally Blvd-Tunica
– Website: www.ballystunica.com
– Phone: 866-422-5597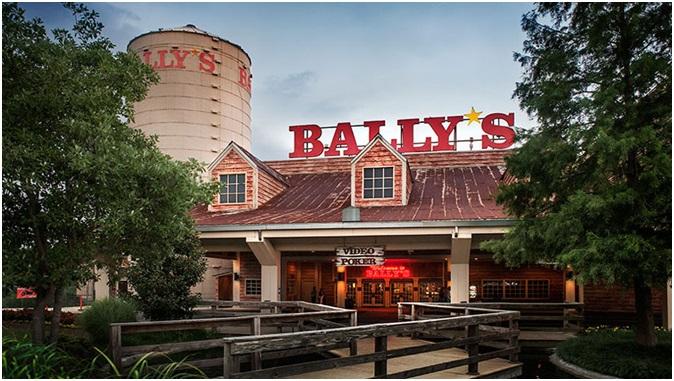 Bally's Casino at Tunica is the best place to visit for various Table games, Slots and Video Poker. It also features the newest slots with hundreds of new ways to win with the most popular games. Also you will find a Tunica exclusive with Wild Hold'Em Stud!
The casinos in Mississippi generous Comp policy is available for all players using their Bonanza Club Card that can be had from the Casino Cashier. It also boosts of 24-hour gaming facility along with 200 guest rooms, outdoor pool, three restaurants and live entertainment. At this world class resort you will have all the fun and amenities to enjoy.  Other casinos also come in line are Resort Casino, Horseshoe, Road House, Gold Strike, Fitz and Hollywood casino at Mississippi which you can enjoy too!
– Address: 199 North Lakefront Rd. Greenville
– Website: www.tropgreenville.com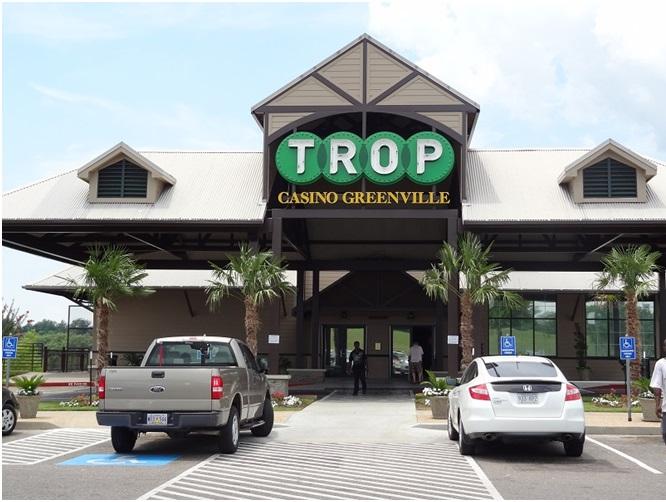 Greenville casinos in Mississippi is a place for high rollers. The area has a number of resorts as well as hotels that offer a variety of casino games. Trops Casino is one of them offering over 500 of the newest slot machines and 7 table games. Casino is open 24 hours and you can play Craps, Blackjack, 3-Card Poker, Mississippi Stud / with 3 card poker, free bet Blackjack/ Push 22 and One man Craps.
Greenville Inn and Suites is completely non-smoking. Also provides upper class service at their rooms with all amenities for all types of visitors. Big Waters Grilles and Max Erma are the top taste for cuisine of Mississippi. With their Live Entertainment on Friday and Saturday makes the fun and enjoyment complete when visiting this casino. The other famous casino at Greenville is the Harlow's Casino Resort and Spa.
4. Beau Rivage Casino – Biloxi
– Address: 875 Beach Blvd Biloxi
– Website: www.beaurivage.com
– Phone: 228.386.7111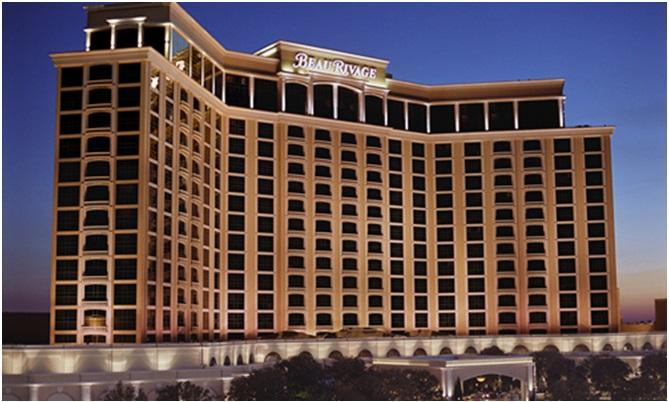 Beau Rivage is the best casinos in Mississippi at the Gulf Coast of Mississippi.  It has the 32-story Beau Rivage resort having 1,740 rooms, including 95 luxury suites. The guest rooms are spacious  having luxurious amenities , with Spanish and Grecian marble floors in bathrooms, original artwork and stunning views of the Mississippi Gulf or the Back Bay, complemented by all the amenities guests would expect from a AAA Four Diamond resort.
The luxurious high-limit salon with fully stocked lounge has full service bar, serving fine wines, premium spirits and irresistible hors d'oeuvres. Players also enjoy the convenience of their own cashier and access to private restrooms. Also there are more than 100 games and slots in denominations ranging from $5 to $100, including six double-deck blackjack games, four blackjack shoe games and high-limit baccarat. Whether you prefer Slots or Tables, the High Limit Lounge delivers the perfect mix of exhilarating action and top tier service.
The casino has 24 hours variety of games running, including blackjack games, a high-limit roulette wheel and slot machines. This 85,000 square foot casino is equipped with 93 table games; 2,100 slot machines; and a 16-table, two-tiered poker room. Other Casinos in and around Biloxi are Palace Casino Resort, Hard Rock Casino, Boom Town Casino, Golden Nugget and Treasure Bay Casino.
3. Magnolia Bluffs Casino – Natchez
– Address: 7 Roth Hill Rd. Natchez, MS 39120
– Website: www.magnoliabluffscasino.com
– Phone: 800-505-5777
– Email: info@magnoliabluffs.com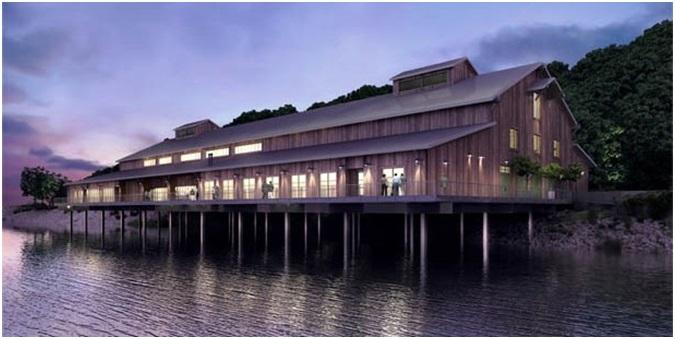 This casinos in Mississippi was built in 2012 to resemble the old saw mill that used to house this site. The saw mill, Learned's Mill, opened in 1828 and operated until 1962. Magnolia Bluffs Casino has plenty of slot and video poker machines and 10 gaming tables, along with a buffet style restaurant and an Italian Steakhouse which has exceptional views of the Mississippi River. The casino is opened 24 hours and offers lots of bonuses and rewards like the football cash kick off, super Sunday, slot tournament bonus and girls day.
At Magnolia Bluffs Casino, you will enjoy a wide and exciting variety of live music. Their entertainment line up includes artists across many genres, from blues to rock and everything in between. You can see and meet your favourite who make their appearance in live shows. And when you feel like a break to the games their restaurants like the Bandsaw Buffet is perfect for grabbing some southern favorites, such as catfish, greens and fried chicken. Cypress Mill Italian Steakhouse is the perfect choice for a relaxed, but still sophisticated, lunch or dinner. As special offers only on Thursday they have steak and you can have seafood grill-out party on their deck with one-of-a-kind sunset views over the Mississippi River.
The other casino you can have fun at Natchez is The Isle of Capri Casino.
2. Lady Luck Casino
– Address: 1380 Warrenton Rd. Vicksburg
– Website: vicksburg.isleofcapricasinos.com
– Phone: 601.629.2507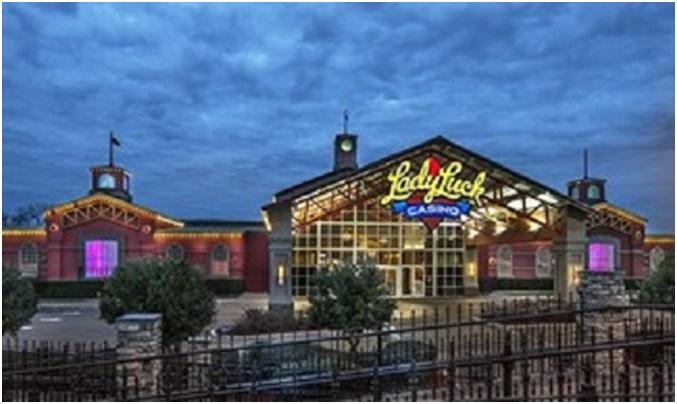 Lady Luck Casino is spread over 35,000 square feet and is well known for having the latest and hottest games available. If you wish you can play video poker, slots with over 900 machines to choose from. There are 8 lucky tables where you can play your favourite table games and earn comps. Few of the games like Black jack double deck and multi deck. Craps, Roulette and Free Bet Black jack are offered at the casino. Lady Luck Hotel Casino features two restaurants: the Farmer's Market Buffet with the best view of the Mississippi River and Otis and Henry's which is a bar and grill that serves you fine dine and drinks of your choice.
Other Casinos at Vicksburg for you to enjoy are Diamond Jack, River Walk and Amreistar Casino.
– Address: 3300 West Beach Blvd.Gulfport
– Website: www.islandviewcasino.com
– Phone: 228.314.2100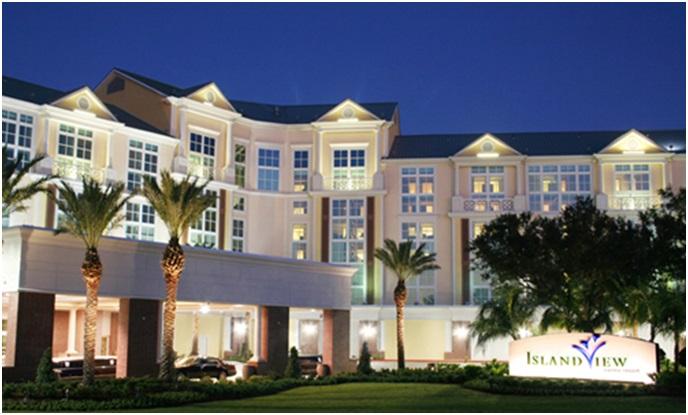 Island View Casino Resort at the beach in Gulfport is spread across 80,000-plus-sq. ft. With 24 hours of gaming fun having 2,000 slots video and reel slots plus video poker and 46 table games. The View's High Limits Room offers four Blackjack games and 34 slot machines. With denominations up to $100, you're sure to find the perfect one to play with.
The Resort area includes restaurants- the vibrant View Bar lounge with live entertainment, luxurious 563-room and suite hotel with a tropical pool and up-scale amenities, plus Windance Country Club, an 18-hole championship golf course. Restaurants are: Carter Green Steakhouse, C and G Grille, The Buffet, The Coffee Shop and Beach Blvd Steamer. Island View and the newly opened beach-side tower restaurant.
Mississippi over the past years has become a popular Mecca, with up-scale shopping, luxurious spas and internationally acclaimed golf courses attracting thousands of visitors each year. So whatever casino you choose whether along the Gulf Coast, along the Mississippi River or elsewhere in the state, you will cherish the entertainment, dining and amenities that go along your play at the casinos.
Casinos in Mississippi – 5 More
If you browse our website, one thing will happen for sure, besides accessing bunch of online casino coupon codes, you also get to know nitty-gritty about gambling. If you're reading this line, then we're happy to know that, you're quite satisfied with the information provided on casinos in Mississippi so far. However if you want to dig more, then here we're sharing quick info about five more casinos which have significant contribution in the Mississippi's gambling tradition.
5. Hard Rock Hotel & Casino
– Address: 777 Beach Blvd, Biloxi, MS 39530
– Phone: (228) 374-7625
– Website: www.hrhcbiloxi.com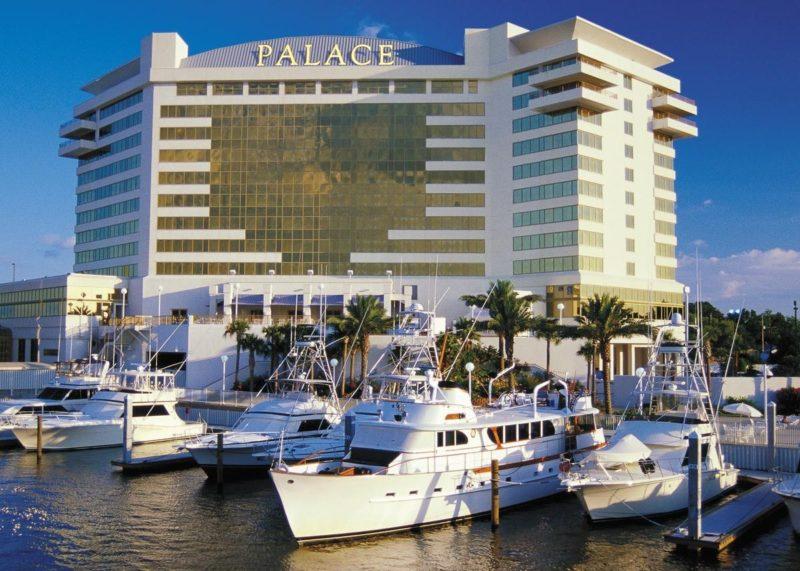 4. Palace Casino Resort
– Address: 158 Howard Ave, Biloxi, MS 39530
– Phone: (228) 432-8888
– Website: www.palacecasinoresort.com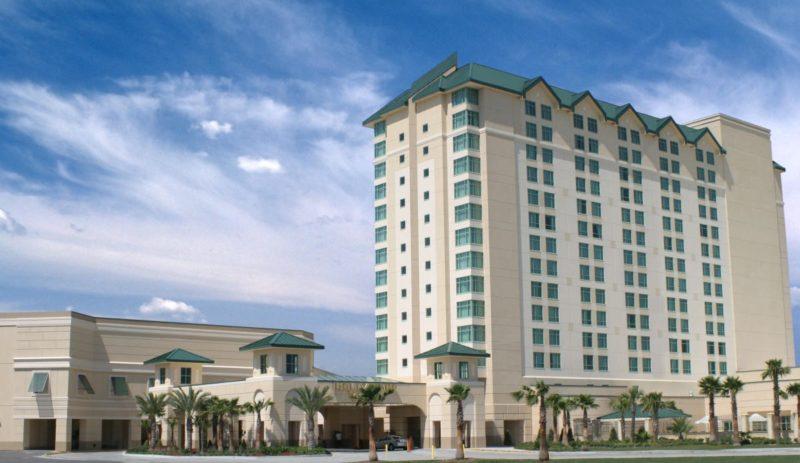 3. Hollywood Casino Gulf Coast
– Address: 711 Hollywood Blvd, Bay St Louis, MS 39520
– Phone: (866) 758-2591
– Hours: Open 24 hours
– Website: www.hollywoodgulfcoast.com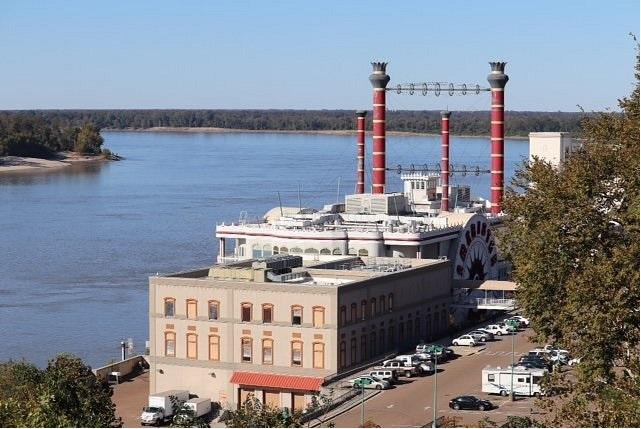 2. Ameristar Casino Hotel Vicksburg
– Address: 4116 Washington St, Vicksburg, MS 39180
– Phone: (601) 638-1000
– Website: www.ameristar.com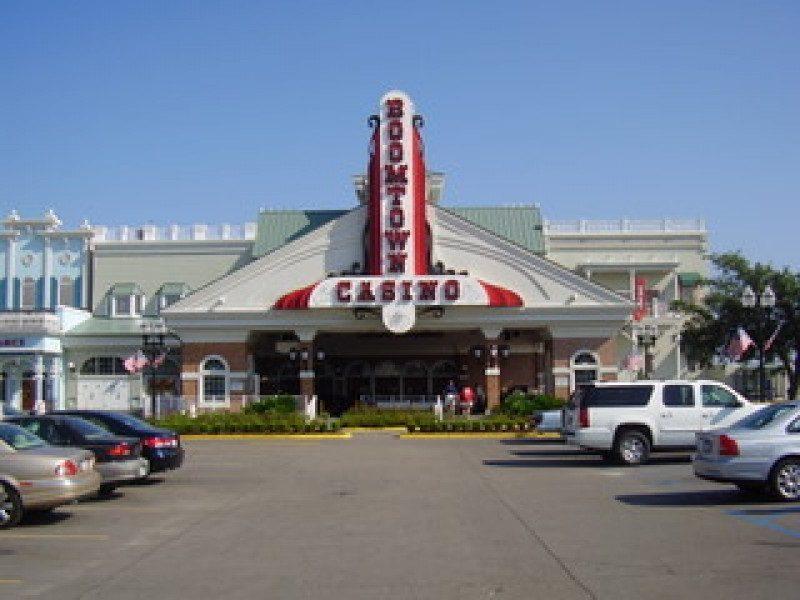 1. Boomtown Casino Biloxi
– Address: 676 Bayview Ave, Biloxi, MS 39530
– Phone: (228) 435-7000
– Hours: Open 24 hours
– Website: www.boomtownbiloxi.com
That's all folks for today's post. Stay with us for more on Mississippi casinos and gambling news. We hope you enjoyed browsing our site and make full use of our exhaustive list of online casino coupons to play games for free or with real money. cheers!