No festival or celebration is complete without good food and drinks. On this St Patrick's Day here we have researched for you the best 10 green drinks and food that you can have and serve it your friends and family. The recipes are easy to do and simple in process. All you need is to follow the steps provided to make these awesome dishes and drinks and once done, decorate the way you like and enjoy.
GREEN DRINKS FOR ST PATRICK'S DAY
1. Mojito – Irishman Cocktail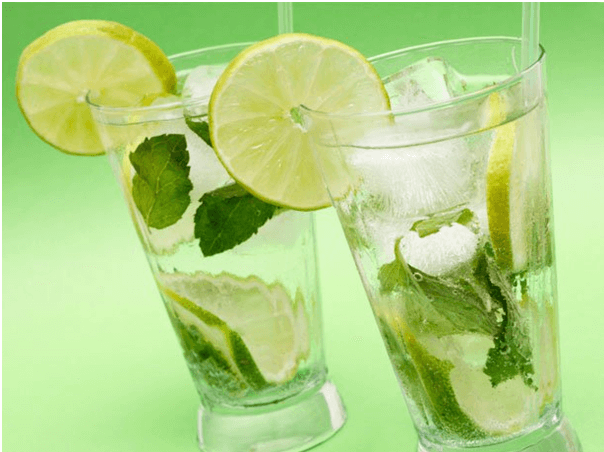 Mojito is a traditional Cuban highball. Traditionally, a mojito is a cocktail that consists of five ingredients: white rum, sugar, lime juice, soda water, and mint. Follow the steps below to make this drink:
You Need: 2 oz. Irish whiskey, 3 drops Fee Brothers Mint Bitters, 5-6 sprigs of fresh mint, 1/2 oz. fresh lemon juice, 1/2 oz. simple syrup, a splash of soda water
To Do: Set aside one sprig of mint. Muddle the rest with the simple syrup. Add the rest of the ingredients, shake and strain over ice into an old fashioned glass. Add a splash of soda water and garnish with the remaining mint sprig.
2. Appletini- Green Dublin Cocktail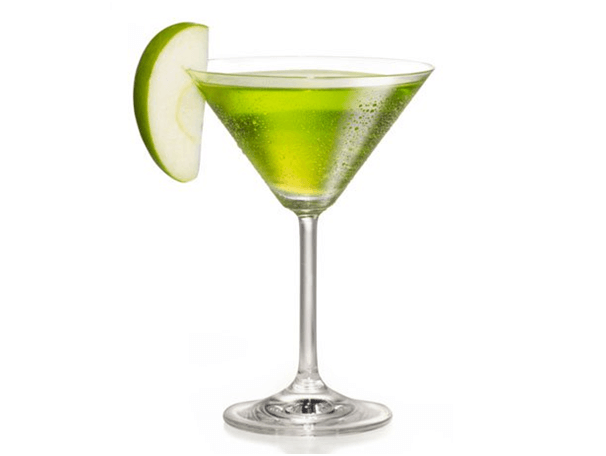 An Apple martini is a cocktail containing vodka and one or more of apple juice, apple cider, apple liqueur, or apple brandy. This drink, properly called an Adam's Apple Martini, was created in 1996 at Lola's West Hollywood restaurant.
You Need: 2 oz. Irish whiskey, 1 oz. sour apple Schnapps, 2 oz. white cranberry juice
To Do: Pout into a cocktail shaker. Add ice, shake vigorously for 30 seconds. Strain into a chilled martini glass. Garnish with a fresh apple slice
3. Honeydew Martini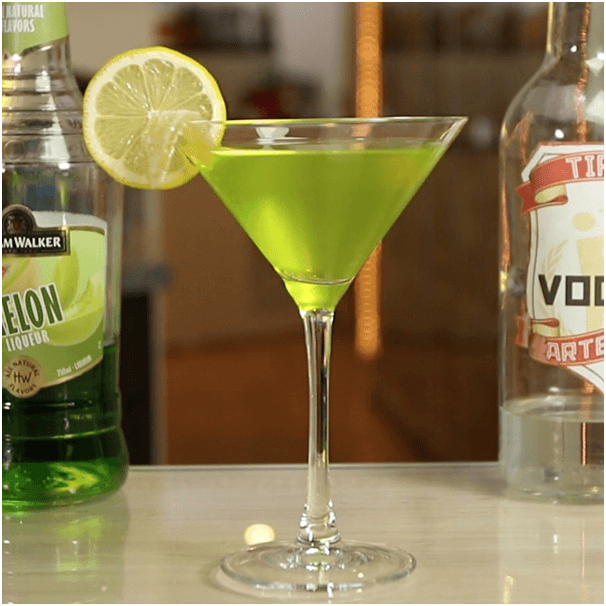 The Martini is a cocktail wildly popular in the 1930s and 1940s, and known for its appearances in James Bond movies. Honeydew Martini is a Midori and Vodka Drink that may be smooth and sweet, but still packs a punch. This fruity drink will be a hit at St Patrick's Day.
You Need: 3 ounces vodka, 1/2 ounce Midori, 1/2 ounce triple sec
To Do: Fill a cocktail shaker halfway with crushed ice. Pour all your ingredients in with it. Shake it up well and strain the mixture into a chilled martini glass. Garnish with a slice of orange.
4. Misty Mint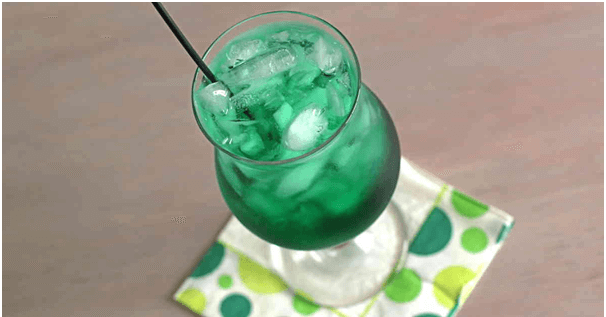 Misty Mint Cocktail is easy to make. This cocktail is sweet, but not too heavy, and the ice waters it down just the right amount. Of course, if you want it to be more intense, you can also stir the two liquors in a glass with ice, and then strain the mixture into a glass.
You Need: 1 1/5 ounces green creme de menthe, 1 ounce white rum
To Do: Fill a hurricane glass three-quarters of the way with crushed ice. Pour in the creme de menthe, followed by the rum, and stir until mixed. Garnish with mint and serve.
5. Emerald Isle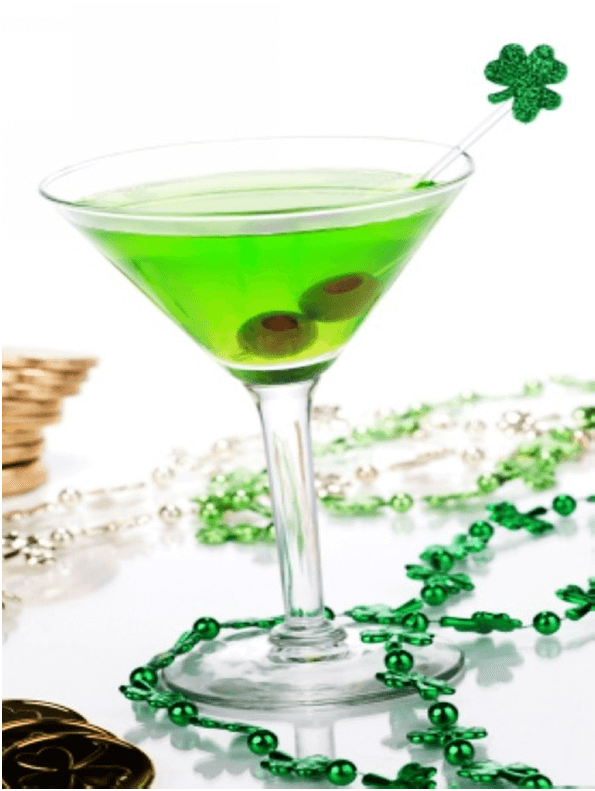 The Emerald Isle Cocktail blends herbal and citrus notes with a touch of mint for an unusual flavor combination. The gin is very dominant in this cocktail. The recipe only calls for a teaspoon of crème de menthe, so you really can't identify the mint flavor on its own.
You Need: 2 ounces gin, 1 teaspoon green creme de menthe, 3 dashes of Angostura bitters
To Do: Put all ingredients into a mixing glass with ice. Stir to chill, and strain the mixture into a cocktail glass.
GREEN DISHES FOR ST PATRICK'S DAY
1. Wearing O Green Cake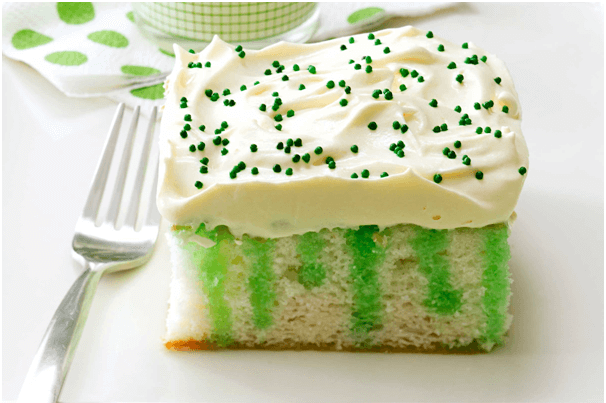 One bite of this moist, colorful cake and you'll think you've found the pot o' gold at the end of the rainbow. It's the perfect dessert to round out your St. Patrick's Day feast. —Marge Nicol, Shannon, Illinois– Recipe from Taste of Home
You Need: 1 package white cake mix (regular size), 2 packages (3 ounces each) lime gelatine, 1 cup boiling water, 1/2 cup cold water
For Topping: 1 cup cold milk, 1 package (3.4 ounces) instant vanilla pudding mix, 1 carton (8 ounces) frozen whipped topping, thawed Green sprinkles
To Do: Prepare and bake cake according to package directions, using a greased 13×9-in. baking dish. Cool on a wire rack 1 hour. In a small bowl, dissolve gelatin in boiling water; stir in cold water and set aside. With a meat fork or wooden skewer, poke holes about 2 in. apart into cooled cake. Slowly pour gelatin over cake. Cover and refrigerate. In a large bowl, whisk milk and pudding mix 2 minutes (mixture will be thick). Fold in whipped topping. Spread over cake. Decorate with sprinkles. Cover and refrigerate until serving. Yield: 12-15 servings.
2. Grasshopper Pie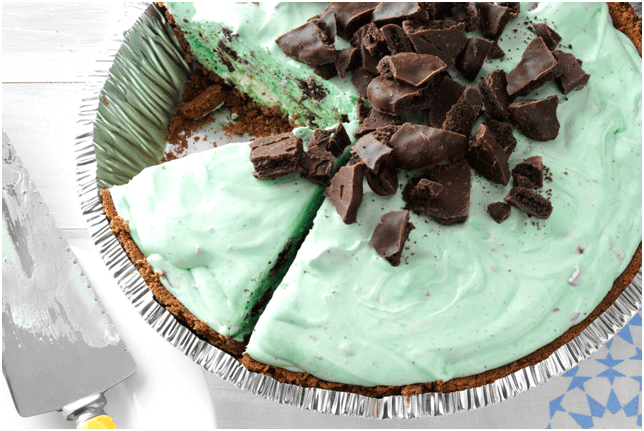 "I only need six ingredients to whip up this fluffy and refreshing grasshopper pie. I usually make two of the minty treats for our family, since we're never satisfied with just one slice." —LouCinda Zacharias, Spooner, Wisconsin Recipe from Taste of Home
You Need: 2 packages (3 ounces each) cream cheese, softened, 1 can (14 ounces) sweetened condensed milk, 15 drops green food coloring, 24 chocolate-covered mint cookies, divided, 2 cups whipped topping, 1 chocolate crumb crust (9 inches)
To Do:In a large mixing bowl, beat the cream cheese until fluffy. Gradually beat in milk until smooth. Beat in the food coloring. Coarsely crush 16 cookies; stir into the cream cheese mixture. Fold in whipped topping. Spoon into the crust. Cover and freeze overnight. Remove from the freezer 15 minutes before serving. Garnish with remaining cookies.Yield: 8 servings.
3. Party Spinach Spread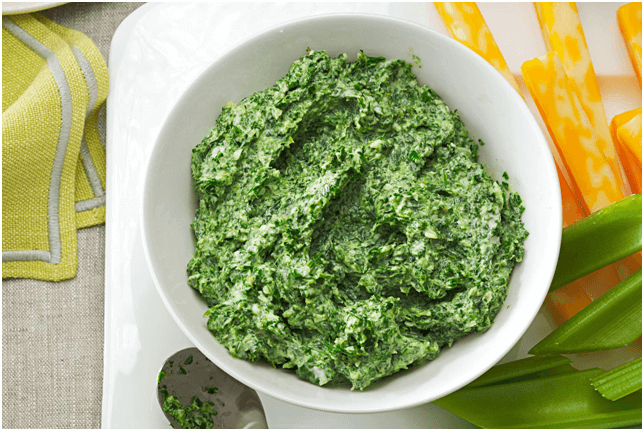 "This appetizer is delicious, easy, and pretty, too! Everyone who tries it asks for the recipe. The spread keeps for several days, so it's great for making in advance for a party. But once you put it out, it won't last long!" —Maire Macy, Fort Collins, Colorado–Recipe from Taste of Home
You Need: 1 package (10 ounces) frozen chopped spinach, about 2/3 cup, 1/3 cup fresh parsley, stems trimmed and discarded, 2 tablespoons chopped onion, 1 teaspoon salt, 1 teaspoon ground black pepper, 1/2 cup mayonnaise
To Do: Thaw spinach and drain thoroughly, squeezing out extra liquid. Wash parsley; pat dry on paper toweling. In food processor, chop parsley using steel blade. Add spinach and remaining ingredients; pulse until combined. Store in airtight container in refrigerator. Serve with thin wheat crackers, buttery crackers or celery and cheese sticks. Yield: 1-1/2 cups.
4. Lemon Lime Punch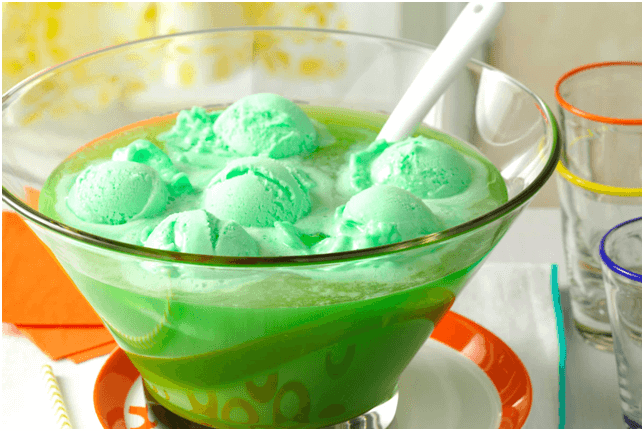 "This frothy refresher topped with lime sherbet is a longtime family favorite and the best punch I've ever had. It's fast, festive, and easy to mix up for a variety of occasions." —Mary Ray, Raccoon, Kentucky–Recipe from Taste of Home
You Need: 2 quarts water, 2 cups sugar, 2 envelopes unsweetened lemon-lime soft drink mix, 1 can (46 ounces) unsweetened pineapple juice, 1 liter ginger ale, chilled, 1 quart lime sherbet
To Do: In a punch bowl, combine the water, sugar and soft drink mix; stir until dissolved. Stir in pineapple juice. Refrigerate until chilled. Just before serving, stir in ginger ale and top with scoops of sherbet.Yield: 6 quarts.
5. Pesto Veggie Pizza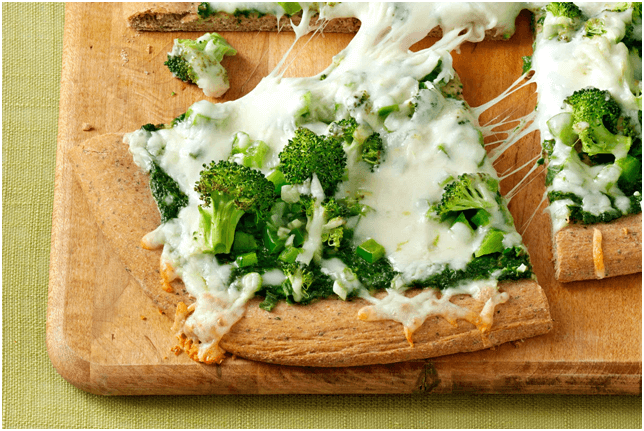 "When I was thinking about what my family likes to eat and what I like to cook, the answer was pizza!" —Dana Dirks, San Diego, California–Recipe from Taste of Home
You Need: 1 package (1/4 ounce) active dry yeast, 1 cup warm water (110° to 115°), 1/3 cup grated Parmesan cheese, 2 tablespoons canola oil, 1 tablespoon sugar, 1 tablespoon dried basil, 1/2 teaspoon salt, 3/4 cup all-purpose flour, 1 to 1-1/2 cups whole wheat flour, 3-1/2 cups fresh baby spinach, 1/4 cup prepared pesto, 1-3/4 cups coarsely chopped fresh broccoli, 3/4 cup chopped green pepper, 2 green onions, chopped, 4 garlic cloves, minced, 2 cups (8 ounces) shredded part-skim mozzarella cheese
To Do: In a small bowl, dissolve yeast in warm water. Add the Parmesan cheese, oil, sugar, basil, salt, all-purpose flour and 3/4 cup whole wheat flour. Beat until smooth. Stir in enough remaining whole wheat flour to form a soft dough (dough will be sticky).
Turn onto a lightly floured surface; knead until smooth and elastic, about 6-8 minutes. Cover and let rest for 10 minutes.
Roll dough into a 16-in. x 12-in. rectangle. Transfer to a baking sheet coated with cooking spray; build up edges slightly. Prick dough with a fork. Bake at 375° for 8-10 minutes or until lightly browned.
Meanwhile, in a large saucepan, bring 1/2 in. of water to a boil. Add spinach; cover and boil for 3-5 minutes or until wilted. Drain and place in a food processor. Add pesto; cover and process until blended.
Spread over pizza crust. Top with broccoli, green pepper, green onions, garlic and mozzarella cheese. Bake 10-12 minutes longer or until cheese is melted. Yield: 6 servings.
Now try these 10 green drinks and food and see how they taste! Wanna Enjoy St Patrick's Day at casinos then have the best deals here.