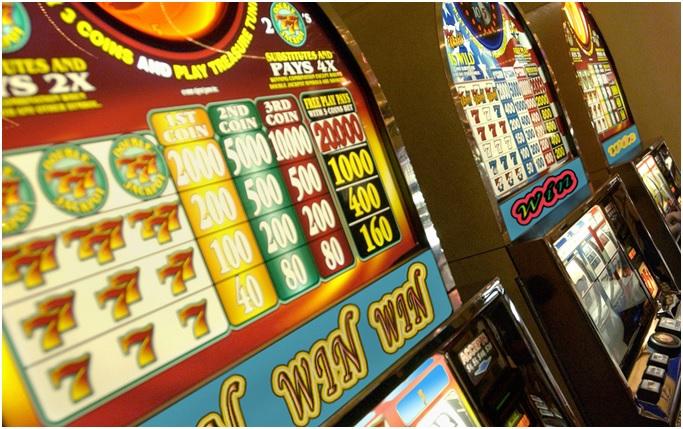 The best slots machines to play means the slot game that pays big and pays often. In casino terms it is called the slot game payouts. You need to first understand what does it mean by the term "payout". In a layman language payout refers to the amount of money a player receives in return for betting. It is most commonly expressed as a percentage or a ratio, and it is calculated by dividing the amount of winnings paid by the total amount of cash wagered like if a player starts out with $100 and finishes up with $95, the payout is 95:100 or 95%.
The Payout percentages are not Random
Payout percentages are mandated by law and may not fall below a specific minimum determined for each jurisdiction by a regulatory authority. Whatever payout ratios are mandated must be set at the factory as part of a slot machine's programming. This is the only way of ensuring that the ratio of winnings paid to cash played falls within the legal range. In Nevada, for example, the statewide minimum payout for slots is 75%. There is no limit on the maximum.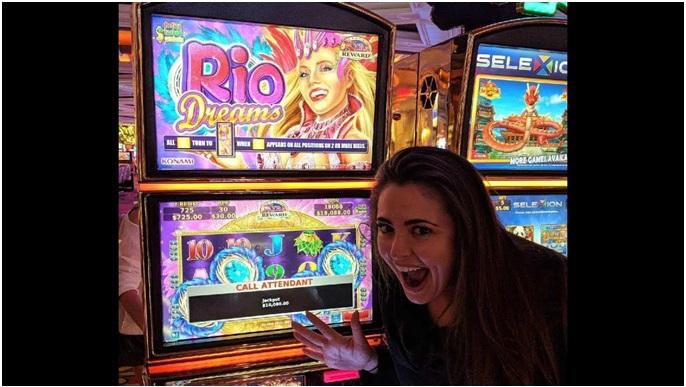 Fortunately for players, most casinos insist that their slot machine be programmed with payouts ratios far above the minimum. Simple supply-demand economics drives the decision. The closer the payout is to 100%, the more money players will be willing to risk. The lower the percentage is, the more profit will be made by the casino per dollar bet, but the lower the volume of play will be.
The challenge is for the casinos to set their payouts at a level that maximizes profitability. Although the point of equilibrium can be quite elastic, in most areas it typically falls between 80% and 95%, with so-called "tight" slots at the low end and "loose" slots at the high end. A casino will usually have a mix of both and achieve an overall payout ratio of above 90%.
Best slot machine payouts at online casino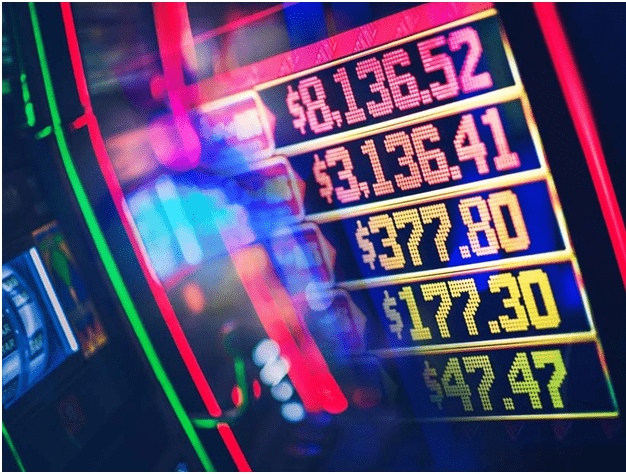 If you are looking for best slot machine payouts then as said above you need to understand what the Return To Player (RTP) percentage is of a slot machine. Then check to RTP of the slot to find out how well it rates on the RTP scale:
If a slot machine has 93% or less then it has low RTP
Between 93% and 95% is acceptable RTP
In the range of 95% and 97% it's great RTP
Slot between 97% and 98% is an excellent RTP
If higher than 98% it is superb RTP slot machine
The higher the RTP, the more favourable the odds are for you as a player and the bigger the chance that you will win on that particular slot.
Most slots have the RTP listed in the rules or paytables of their game. Sometimes you have to look for it, but most software providers are happy to provide the RTP. But remember that there are no slots that will guarantee a win. On the other hand the closer the RTP comes to 100%, the better odds you have of actually beating the casino.
Progressives slots have the lowest RTP percentages by far, often 8-10% less than the ones given above and that percentage includes all the big progressive jackpot amounts, so the RTP on the base game is even significantly lower.
The reason big progressive jackpot slot games have a lower RTP is that a certain percentage of your wager is a contribution to the jackpot fund, plus of course, in order to build a bigger jackpot, the slot cannot pay out as much as other slot games otherwise the size of the jackpots would have to be considerably smaller.
This is why you can find some progressive jackpot slot games have a lower RTP than non-progressives. However, it is the size of the jackpot on offer that matters more to players, which is why they will accept a lower RTP, for the chance to win a much bigger prize.
Get to know some real slot machine tips from genuine winners which should work for all and make a difference to your casino fund.
Slots winning formula
All these instructions are shared by gaming enthusiasts across America and founded on how slots in reality work.
– Always play for fun
– Take advantage of casino bonuses and reward programs
– Stay away from progressive until you've enough funds to take risk for hitting a big jackpot
– Understand carefully slot machine rules first, even you may try video poker instead which is similar to slots with better payouts and less complicated
– Play according to your budget and time available, generally you should play only at casinos for comparatively better odds than machines at airports or bars
Facts to remember about slots
– Slots are more a game of chance and the outcome of each spin is random
– All slot machines have to follow all rules and regulations regarding payouts to its players
– Typically, the odds are more in favor of the house
– In general, odds are getting better with higher denomination
– Normally it's hard to find a loose machine
Slot related myths
– The result of any spin is not influenced by whether your slot card put in
– The result of ay spin is not influenced by day or time
– The result of any spin is not influenced by positioning of slot machines
– The result of any spin is not influenced by the temperature of coins
– The result of any spin is independent of time since hitting the last jackpot on that machine
Play slots online
WinMeNot.com is suggesting you play other games rather than slots because the odds are slightly less for slots. However, if you play online with coupons, bonuses, promo codes, no deposit codes or free cash offers then it matter less. We have listed many good casinos for you to play for free on your PC or mobile or tablet – no download and no registration is required. You can play with real money too, though we hope you check both casino rules and your local laws first.
Here we list top 10 Best Slot Machines to Play and to practice gambling online.
10. Top Trumps Tennis Stars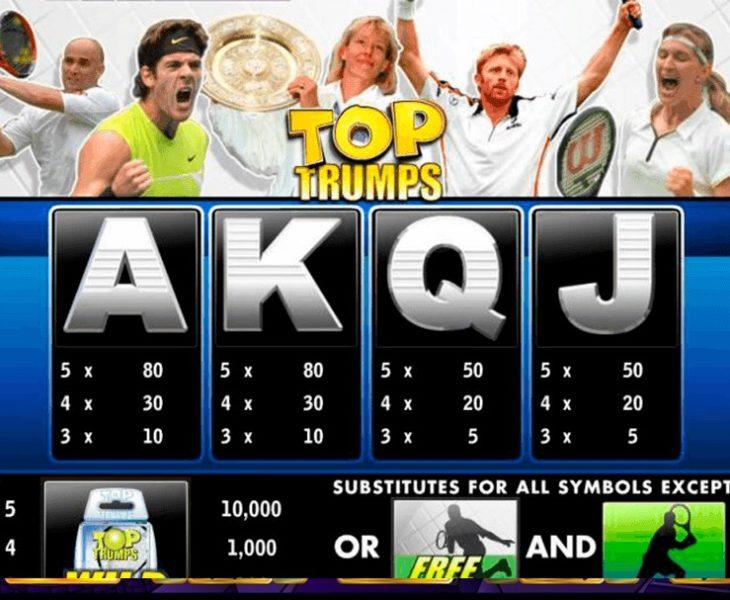 – Reels: 5
– Paylines: 20
– Type: Video slots
– Free Spins, Scatter Symbols, Wild Symbols
9. Toki Time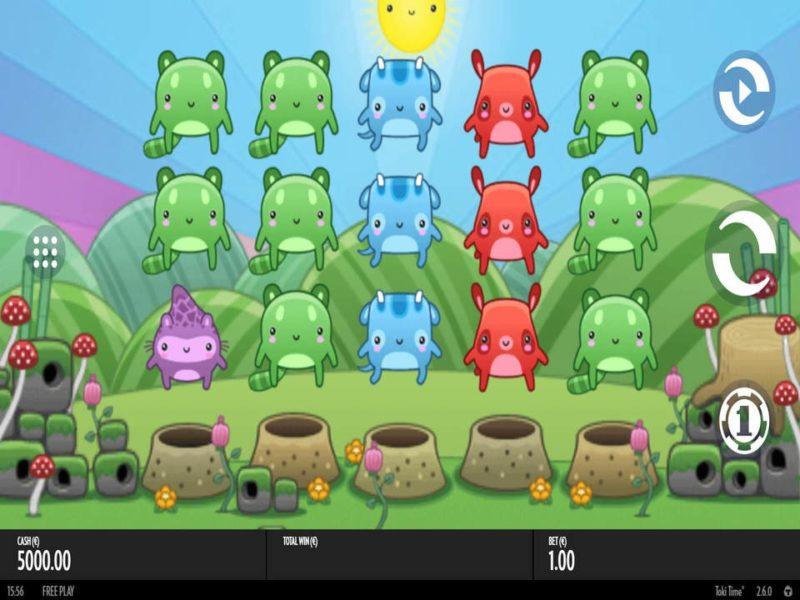 – Reels: 5
– Paylines: 11
– Type: Video slots
– Scatter Symbols, Wild Symbols
8. Today`s Weather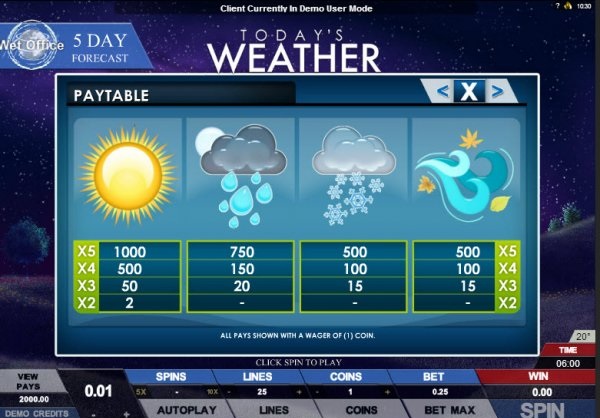 – Reels: 5
– Paylines: 25
– Type: Video slots
– Bonus Rounds, Free Spins, Scatter Symbols, Wild Symbols
7. Time Machine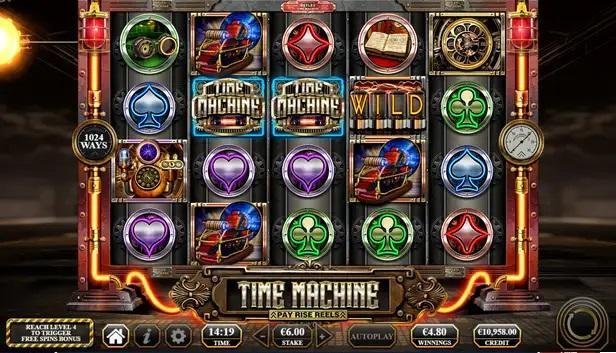 – Reels: 5
– Paylines: 20
– Type: Video slots
– Bonus Rounds, Scatter Symbols, Wild Symbols
6. The Voyages Of Sinbad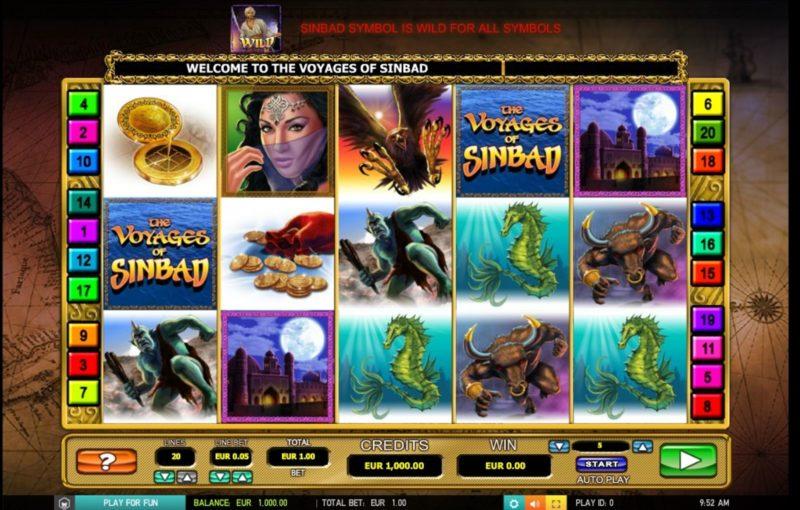 – Reels: 5
– Paylines: 20
– Type: Video slots
– Bonus Rounds, Free Spins, Multiplier Symbols, Scatter Symbols, Wild Symbols
5. The Olympic Slots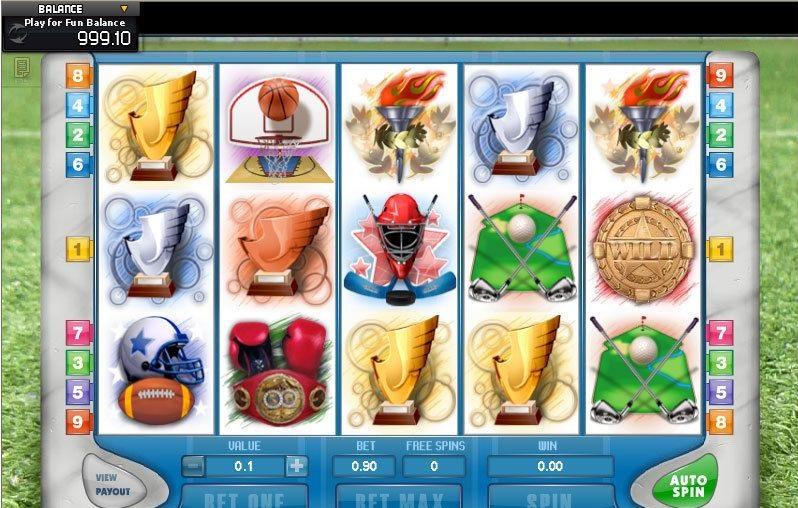 – Reels: 5
– Paylines: 30
– Type: Progressive slots
– Bonus Rounds, Free Spins, Scatter Symbols, Wild Symbols
4. Cosmic Fortune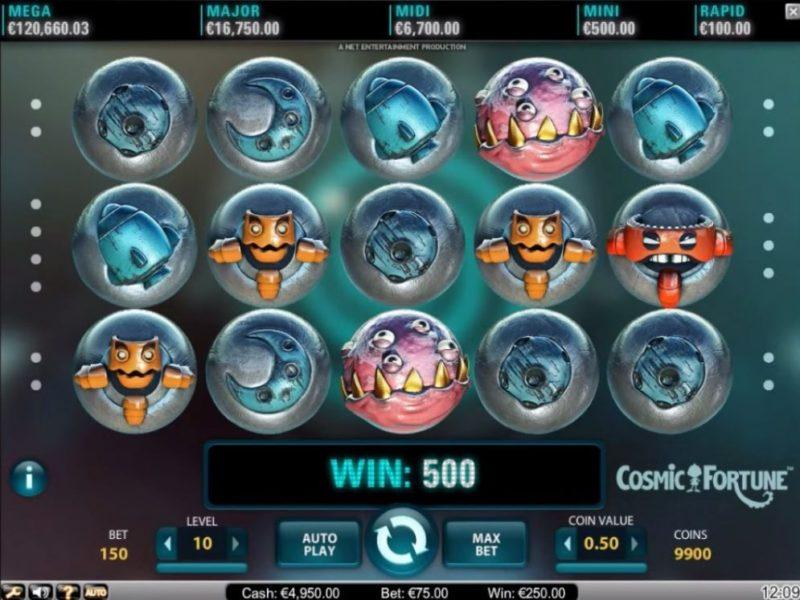 – Reels: 5
– Paylines: 15
– Type: Video slots
– Bonus Rounds, Free Spins, Re-Spins, Scatter Symbols
3. Jurassic Park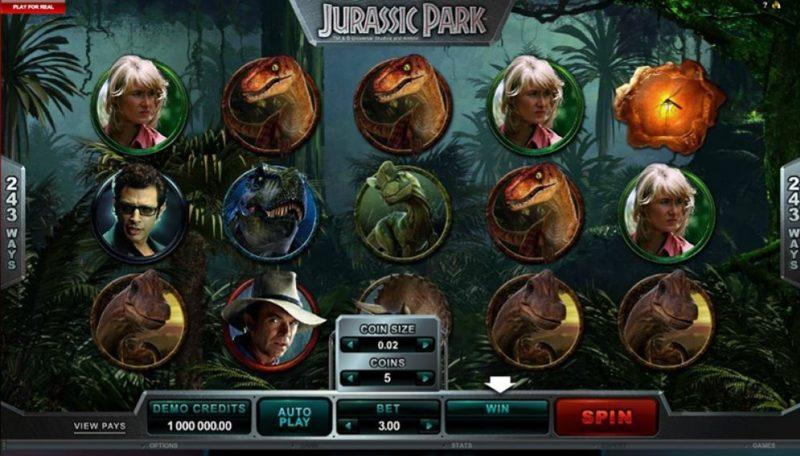 – Reels: 5
– Paylines: 243
– Type: Video slots
– Free Spins, Scatter Symbols, Wild Symbols
2. Mona Lisa Jewels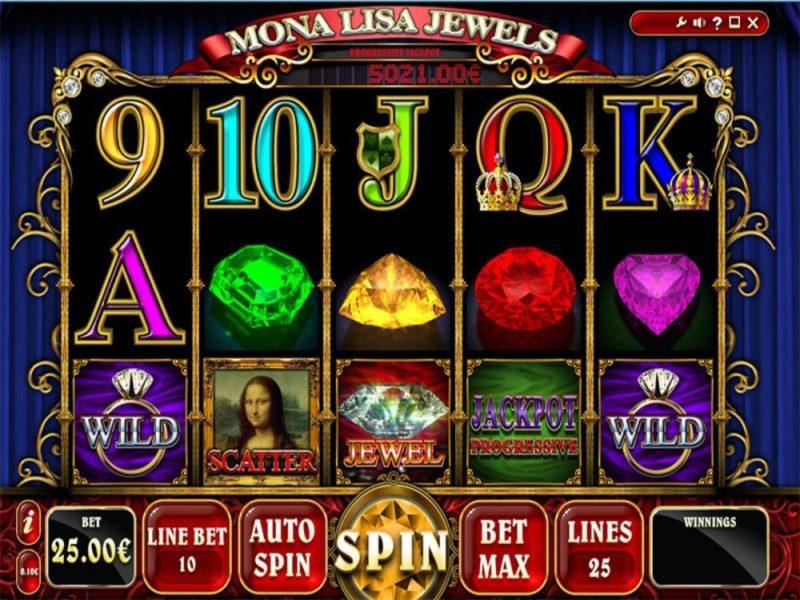 – Reels: 5
– Paylines: 25
– Type: Progressive slots
– Free Spins, Multiplier Symbols, Scatter Symbols, Wild Symbols
1. Motor Slot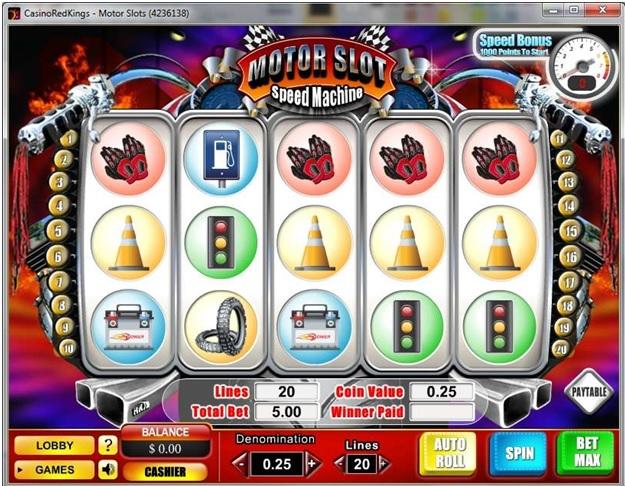 – Reels: 5
– Paylines: 20
– Type: Video slots
– Bonus Rounds, Free Spins, Multiplier Symbols, Scatter Symbols, Wild Symbols
How to find best slot machines to play at online casino?
The online casinos offer payout percentage on their slot machines to play ranging between 94%- 97%. A very common and incorrect assumption is that if, say, you deposit $200 at a casino with a 97% payout percentage, you will on average receive back $194, that being 97% of 200. Unfortunately, the payout percentage is the payout of the casino games and not the payout on the deposits the casino receives.

Suppose you play a slot machines to play with a payout of 95%, You will lose at a rate of 5% of the money you wager and the casino will "pay out" 95%. That wagered money is in no way related to the deposited money in terms of casino payout. You can deposit $50 and wager $500, or you can deposit $1000 and wager $15. Your losses are based on your wagering and not on your deposits.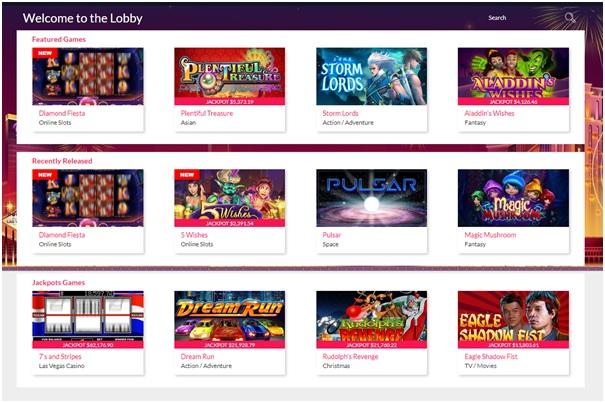 Wagering $3000 on this 95% slot machine, the casino will hold $150 on average and "pay out" the remainder of your $200 deposit – $50. The casino is ultimately going to pay you just 25%, yet the game still had a "payout" of fully 95%. So in order to lose your deposit entirely on a particular game, you would simply need to wager an average of twenty times your deposit, $4000, and that still playing a machine with a fully 95% payout percentage.
So the payout percentage figures relate exclusively to the money a player wagers and do not relate in any shape or form to the money a player deposits. When a casino posts a payout percentage of 97% they're saying that of all the money their players have collectively wagered, the games have collectively paid out 97% and held a 3% profit. If the casino has made a monthly profit of $100,000 from players wagering totaling $50,000,000, the casino games have "paid out" 99.8%, which is still a great payout figure.
But if you successfully locate a game with a payout of 99.99%, you can wager a lot at relatively low cost. You could wager $100,000 at an average cost of only $10. With other casino bonuses you can find yourself with a very attractive proposition indeed.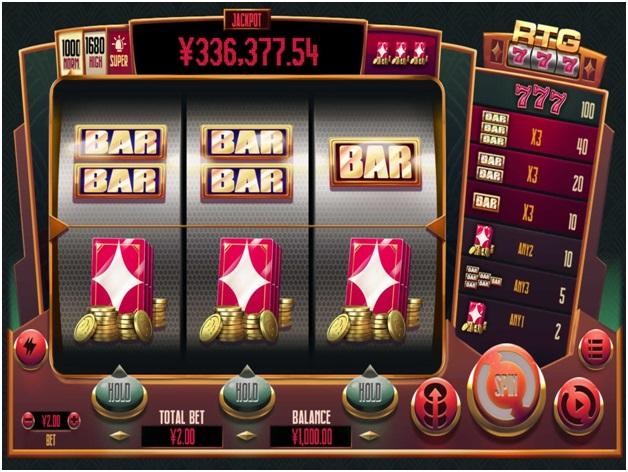 The payout also depends on the game you choose to play and the software of the game. Also higher payouts is the machine's credit denomination. Higher payouts are usually offered at the higher denominated slot machines to play. One study showed that nickel machines at a certain casino averaged payouts of 92.5%, while quarter machines provided a 94.1% ratio. The rate of return on that casino's dollar slots was 95.9%, and the machines that featured a five-dollar minimum paid out at 98.4%.
Knowing this information can help a player decide not only what machine to play but also how much to wager. For example, if six spins are played per minute with a max bet of three credits, a player can expect to wager 1,080 credits per hour. When the payback percent on a machine is 95%, the player might expect to lose 0.05 x 1,080 = 54 credits. On a nickel machine, it would be $2.70. On a quarter machine, that's $13.50. And when playing a dollar machine, it works out to $54. The size of the player's bankroll will determine which denomination is worth the risk.
Enjoy!